Barcelona City Passes | Access to Top Attractions & Tours
Travelers flock to Barcelona for its historical and heritage sites, the Mediterranean Sea, and its pristine coastline. The popularity of the city is directly proportional to how crowded it can get. Landmarks such as Antoni Gaudí's La Sagrada Família can have up to 2-hour long queues of crowds waiting to get inside!
The most optimal and efficient way to maximize your trip to Barcelona is by purchasing one of the many Barcelona city passes suited to your budget. City passes in Barcelona offer discounts on attraction tickets, skip-the-line access, hotel transfers, transport discounts, restaurant coupons, and a host of other benefits. If you're wondering which Barcelona City Pass to buy, here's our guide to the most feasible Barcelona city passes for a cost-efficient and time-saving holiday. 
Advantages Of Buying A Barcelona City Pass
As soon as you land at Barcelona El Prat Airport, a cost-effective Barcelona City Pass allows you access to the Aerobus to take you directly into the city. 
Get Hop-On-Hop-Off bus tour tickets at a discounted price with an all-inclusive city pass to tour Barcelona.
Enjoy easy and quick access by skipping lines in front of monuments such as La Sagrada Família, Park Güell, and Picasso Museum.
Get complimentary audio guides available in multiple languages.
Get your tickets sent via email that make them easy to access on-the-go.
Enjoy scores of discounts top-rated experiences in the city.
Types of Barcelona City Passes
Depending on your budget and itinerary, here are the top Barcelona City Passes you can choose from.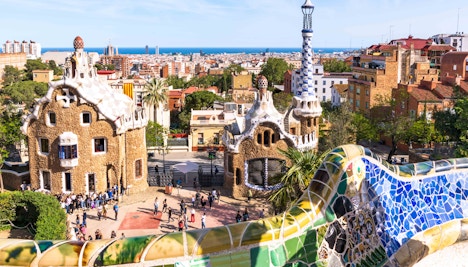 Barcelona: City Explorer Pass
Cost: €44
Get access to a curated list of 35 top attractions including art museum tickets, stadium tours and so much more.
Important landmarks that are part of the pass include Sagrada Familia, La Pedrera, Park Güell, L'Aquàrium de Barcelona, and more!
Maximum flexibility: Your ticket is valid for 60 days from the visit to the first attraction.
Safety: The digital pass is contactless.
The digital guidebook helps you design your own itinerary and explore the city leisurely.
Buy Now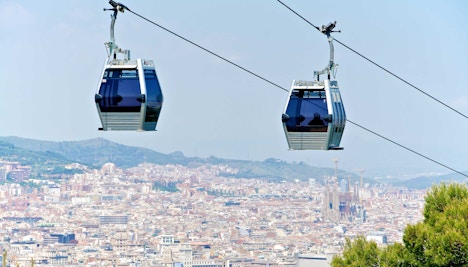 Barcelona City Pass
Cost: €82
An all-encompassing, cost-effective, and time-saving city pass that offers preferential entry to most landmarks in Barcelona, the Barcelona City Pass is the perfect way to roam around the city.
Purchase discounted tickets for children aged 4-10.
An additional 10% discount can be availed on several Barcelona attractions.
This pass also includes transportation via Aerobus and Teleferic Montjuïc Cable Car.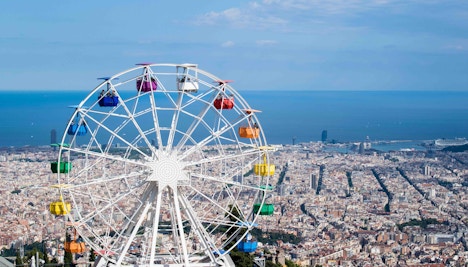 Hola Barcelona
Cost: €16.4
Enjoy unlimited travel with the exclusive Hola Barcelona travel card that provides access to trains, trams, buses, FGC network, Montjuïc Funicular, and regional railway.
There are 4 options i.e. 2-day, 3-day, 4-day, and 5-day passes with special offers and inclusions such as a visit to the Monastery of Pedralbes, Gràcia, La Boqueria, Port Vell, Tibidabo amusement park and many others.
Book your card online and pick up your physical card at any metro station in Barcelona.
Buy Now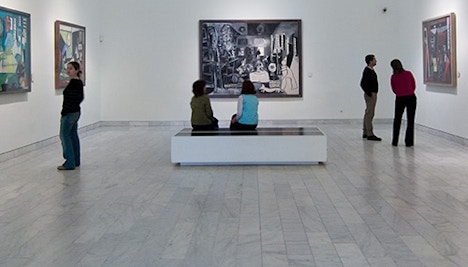 Barcelona Turbo Pass
Cost: €109.90
Visit some of the major Barcelona landmarks for free with a Turbo Barcelona City Pass including the cost of transportation.
A convenient way to see the city, a Barcelona city pass can allow you access to historical sites such as Museu Picasso, La Sagrada Família, Joan Mirò Foundation, and Modernisme Museum, among others.
The Turbo Pass also extends discounts on transportation with a fixed cost ticket for €8.60. The Barcelona City Pass can be bought for a period of 2-5 days.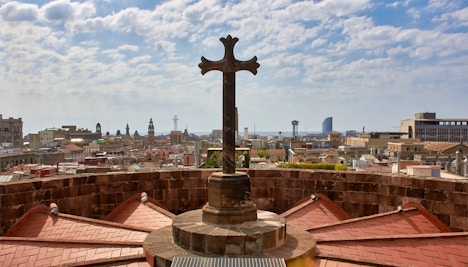 Barcelona IVenture Card
Cost: €85
For travelers who are in it for the long haul, the iVenture Card is the ideal choice since it has a 7-day validity and more than 37 Barcelona attractions to choose from.
Pick 3, 5, or unlimited activities card, depending on your budget
Once you have the code, redeem your ticket at any of the stipulated redemption points.
The iVenture Barcelona city pass is convenient and saves you a ton of money on tickets and transportation.
Buy Now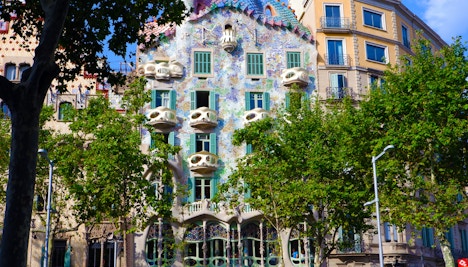 The Barcelona Pass - Unlimited Attractions
Cost: €85
Barcelona has so much to offer that if you don't know where to look it can get quite overwhelming.
The Barcelona Pass is great for a family trip and even for solo travelers as it offers one-time access to noteworthy attractions including Gaudí's architectural gems like Casa Mila and Casa Batlló, FC Barcelona Museum, and more.
The card has a one-year validity until it is used after which it is valid for 2-3 consecutive days, depending on the type of card you choose. It comes with a metro map and handy tips.
Buy Now
Barcelona All Inclusive Card: Museums & Transportation
Cost: €43.96
Families with kids, solo travelers, and a group of friends, everyone can avail of the benefits of the Barcelona Museum & Transportation Pass.
This pass not only offers discounted or free tickets to 70+ landmarks including museums but also includes a travel pass for Barcelona's public transit system.
Child passes are available with special activities for kids.
Buy Now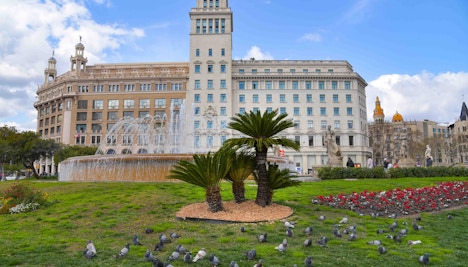 AEROBUS Barcelona
Cost: €5.9
Enjoy a hassle-free single or round trip pick-up from the Barcelona-El Prat Airport.
Get direct transfers to one of these major stops of the city: Placa de Catalunya, Sepúlveda-Urgell, Placa D'Espanya, Gran Vía-Urgell and Pl. Universitat.
Enjoy onboard amenities such as free Wi-Fi, USB, and a comfortable seating arrangement, spacious enough for you and your luggage.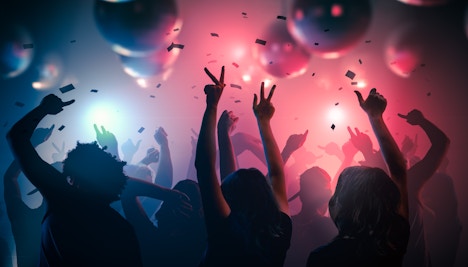 Barcelona Night Card
Free entry to the top 30 nightclubs of Barcelona before 2 AM.
Choose between two ticket variants: 2 days or 7 days and stay out partying for as long as you like!
Get easy access to the most happening places of Barcelona including Arena, Carpa, Soho and enjoy an experience which you cannot find anywhere else.
Enjoy a complimentary map with all the included spots marked for you.
Buy Now
Where to Buy Barcelona City Passes?
If you're a first-timer in Barcelona, we strongly suggest grabbing one of the many city passes Barcelona has to offer. It will help you firm up your itinerary and give you discounts, allowing you to explore more for less! Here's how you can go about buying a city pass in Barcelona.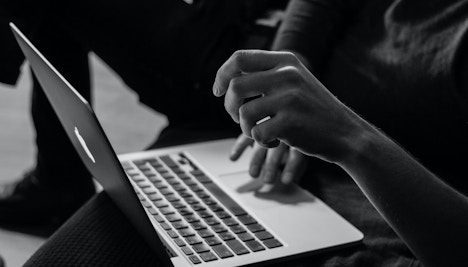 Official Websites
The easiest way to book Barcelona city tours is to check the official websites of tours and city passes like the Barcelona City Pass, Hola Barcelona Travel Card, and more. Check the official Barcelona Tourism website for more information on where to get your tickets.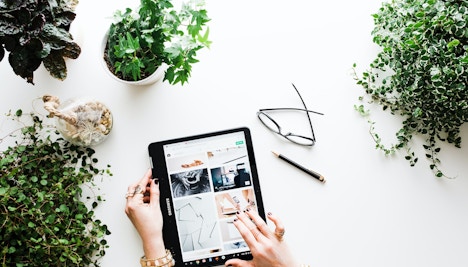 Book Online
Another feasible option is a certified reseller or online vendors like. Travelers can get their tickets via e-mail immediately after booking and you can make your way directly to the attraction without having to queue in front of the ticket office.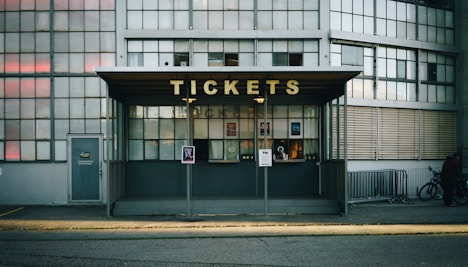 Ticket Offices
Ticket booths are present at almost every location in Barcelona. If you are not one to choose a Barcelona City Pass or if you are there only for a day or two, head straight to the ticket office, as early as possible, to get your entry tickets. Some transport passes are sold at bus stations and metros as well.
Frequently Asked Questions About Barcelona City Passes
Is it worth buying Barcelona city passes?
Yes. Most Barcelona city passes offer ample freedom and flexibility so you can plan your day as you like. Depending on the duration of your trip, you can choose from 2 days to 7-day variants.
What are the best Barcelona city passes?
Barcelona Turbo Pass, Barcelona IVenture Card, The Barcelona Pass - Unlimited Attractions are some of the best Barcelona city passes that offer you access to a wide range of tours and attractions.
Which Barcelona City Pass includes airport transfers?
The Aerobus Pass, Barcelona city pass, and Hola Barcelona include airport transfers.
What is the most cost-effective Barcelona City Pass?
With respect to the number of attractions offered at a discount, the iVenture Card is the most cost-effective pass. For €85, you can save up to 40% on admission/ticket fees from an extensive list of 37 of Barcelona's top attractions alongside airport transfers and a Hop On Hop Off ride.
What is the best Barcelona city card for traveling with family?
If you have kids with you, choosing a city card that has discounts on children-friendly attractions is very important. We would recommend the BCN All-Inclusive Card for those traveling with family. It's cost-effective and includes a bunch of family-friendly attractions.
What are some of the must-see places in Barcelona?
Some of the most iconic landmarks in Barcelona include buildings designed by Antoni Gaudí, museums dedicated to Picasso and other Spanish painters, Camp Nou, and Barcelona beaches.
What is the best Barcelona city pass to enjoy nighlife?
Barcelona Night Card: Entry to Top Clubs is the best Barcelona city pass to enjoy nightlife in Barcelona.
What is the best Barcelona city pass to get access to museums?
Barcelona All Inclusive Card: Museums & Transportation offers you access to a range of museums and transportation across Barcelona.
What can I see with Barcelona city passes?
There are a variety of Barcelona city passes that give you access to the top tourist attractions, museums, airport transfers and so much more. They are cost-effective and hassle-free!
Where can I buy Barcelona city passes?
Buy Barcelona city passes online, through official websites or at tickets counters. Booking online is often the most cost-effective and hassle-free experience.
What are the advantages of Barcelona city passes?
Barcelona city passes are cost-effective, hassle-free, cover a wide range of experiences within Barcelona including transfers from the airport and within the city.