Barcelona 2-Day Itinerary | The Ultimate Travel Guide | Barcelona Itineraries
Contents
If there ever was an ideal tourist spot for people of all preferences, it is Barcelona. Barcelona has centuries of art, architecture, and history to offer. The city not only shows its heritage in its architecture but also in its cuisine. Add to that the city's expansive and bustling beaches. If you're planning to spend 2 days in the city, read our Barcelona 2-day itinerary for all you need to know.
Morning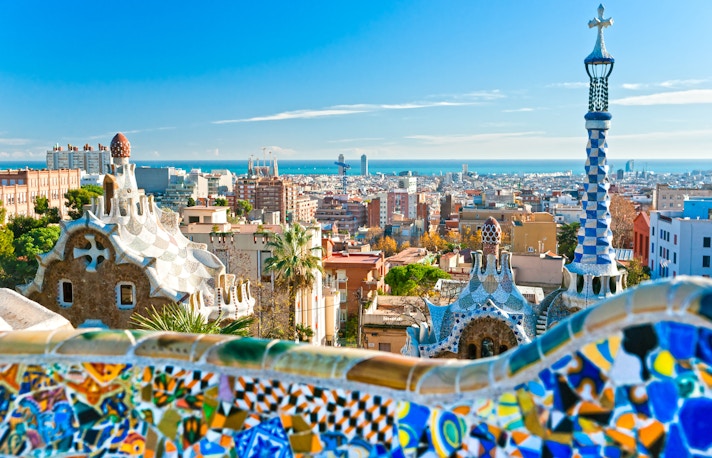 Park Guell
The city of Barcelona is full of Antoni Gaudí masterpieces. Park Güell is one of the city's most popular picnic spots. Within the park, which contains more than 100 years of Barcelona history, you can encounter several famous works by Gaudí. The park opens at 8:30 AM, so get here early and cross this Barcelona itinerary essential off your list.
Travelers' Tips:
Use the free smartphone audio guide to get a comprehensive tour of Park Guell.
Get the Sagrada Familia combo tickets to get complimentary transfers between the two landmarks.
Use the Barcelona City Pass to gain free entry to Park Guell.
Splash an extra €5.50 and get into the Gaudi House Museum.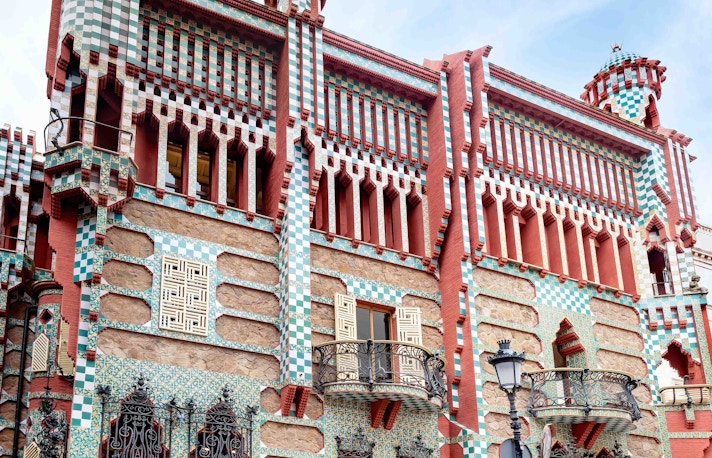 Casa Vicens
This UNESCO World Heritage building is one of Antoni Gaudí's most well-known works. He commissioned this building quite early in his career. The structure has now been repurposed as a museum and cultural space. If you're looking to explore Gaudí's work, this is the place to visit. The place tends to get quite busy as the day progresses, so it is better to visit Casa Vicens before noon.
Travelers' Tips:
See Gaudi's first accessible rooftop at the Casa Vicens.
Visit the Restaurant Aurea right next to Casa Vicens to grab a sumptuous meal while in the vicinity.
Photograph the garden and the courtyard to get some insta-worthy clicks.
Afternoon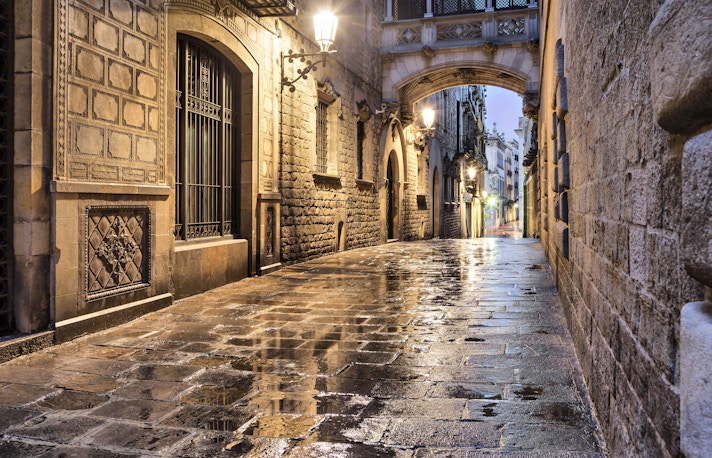 La Rambla & Barri Gotic
Immense architectural beauty is one of Barcelona's best features. La Rambla is one such pedestrian street filled with the Barcelona spirit. Adjacent to that is Barri Gòtic, a neighborhood that has several buildings from the Gothic history of Barcelona. A splendid afternoon walk at La Rambla and Barri Gòtic should surely be a part of your Barcelona itinerary.
Travelers' Tips:
Watch a live performance at Gran Teatre del Liceu.
Visit La Boqueria to get access to a large selection of fresh Catalan produce.
Go to Museu de l'Erotica to have a memorable adult experience at the heart of Barcelona.
Witness the magnificence of the Cathedral of Barcelona at Barri Gotic.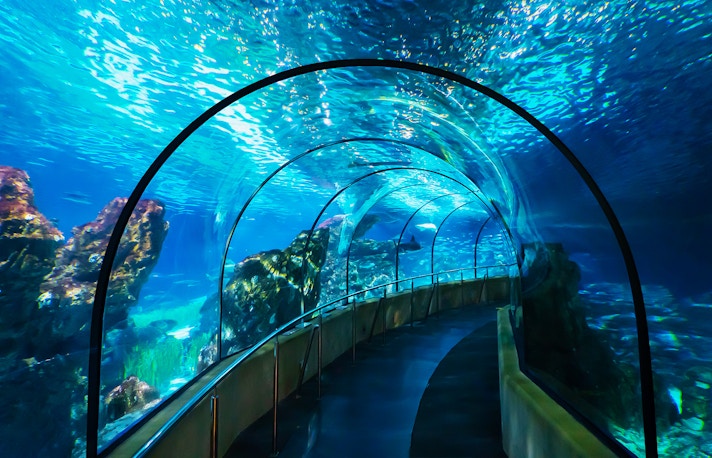 L'Aquarium Barcelona
Europe's largest aquarium must make it to your Barcelona itinerary, no matter when you are in the city. The Barcelona Aquarium boasts hundreds of aquatic life forms. A cage dive with the sharks or observing the penguins during their feeding time will leave you mesmerized.
Travelers' Tips:
Do not leave out Planeta Aqua, which recreates an aquatic topography and habitat.
Go for the Diving with the Sharks activity if you think the cage dive is too safe for you.
Get the Skip the Line tickets for L'Aquarium Barcelona as it is quite popular among the tourists and tends to get crowded.
Evening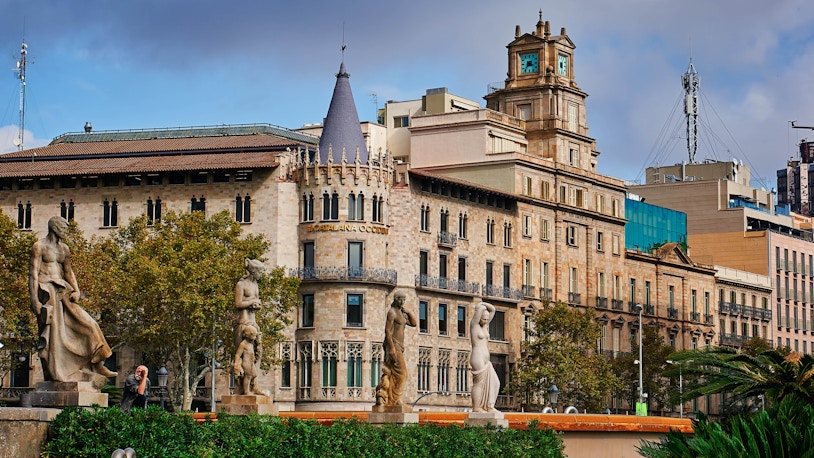 Placa de Catalunya
Placa de Catalunya is a lively square at the heart of Barcelona. It is also the geographical space that separates the districts of Ciutat Vella and the Eixample, making it a convenient meeting spot. The Placa Catalunya is constantly brimming with people, with its large shopping centers and department stores. It is the most central area of Barcelona, which means it will be easy for you to get back to your hotel after soaking up the evening vibe here.
Travelers' Tips:
Check out the wonderful cafes and restaurants around the plaza.
Visit the University of Barcelona, which is a few minutes away.
Take a Segway tour of the vicinity starting from Placa de Catalunya
Morning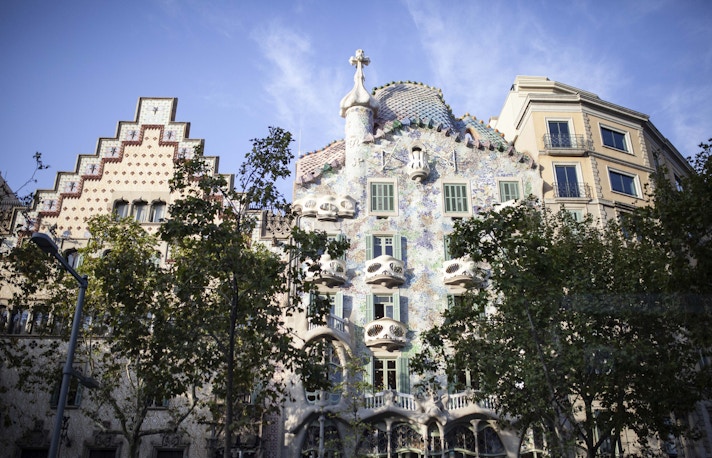 Casa Batllo
Casa Batllo is one of the creations of Antoni Gaudí that makes an Instagram appearance every hour. It stands out from the very first glance and is a worthy addition to your Barcelona itinerary. Casa Batlló currently plays host to exciting activities every day of the year. This landmark is rarely empty, so it is advisable to reach here as soon as it opens.
Travelers' Tips:
Utilize the free WiFi at Casa Batllo and share your experience with the world.
Watch the play of sunlight on the colorful tiles of Casa Batllo's terrace and facade.
Begin your tour from the terrace and make your way down to avoid the crowd.
Buy your Casa Batllo skip-the-line tickets online for hassle-free entry.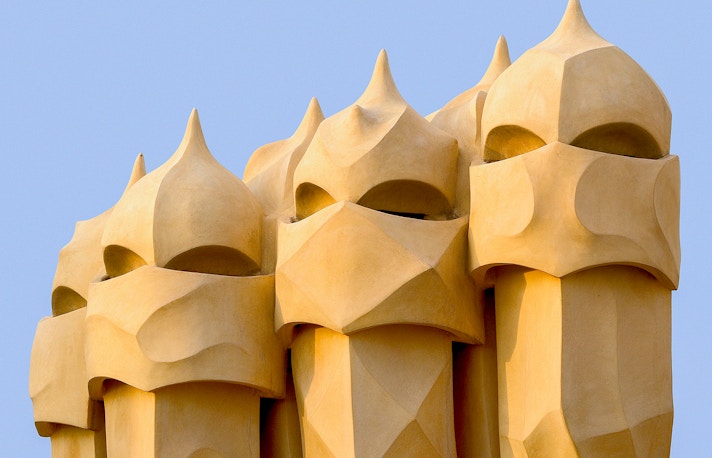 Casa Mila
Known as La Pedrera, or "the stone quarry," Casa Milà is yet another prime example of Barcelona's superior architecture. This is where you should be headed after Casa Batllo. This masterpiece is the last project of Antoni Gaudí before he turned his attention to Sagrada Familia. Casa Milà's architecture reflects, in a very raw form, the abstract essence of modern art.
Travelers' Tips:
Grab a Barcelona City Pass to gain free entry to Casa Mila.
Enjoy shopping around Passeig de Gracia after completing the tour of Casa Mila.
Come back to Casa Mila at 7:00 PM for an immersive multimedia experience of Gaudi's La Pedrera.
Afternoon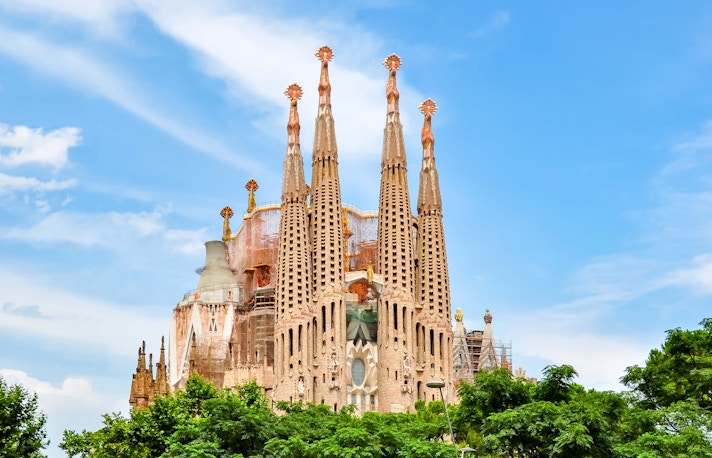 Sagrada Familia
A lot has been said about Sagrada Familia, but every time you look at it, words will fail you. This beautiful architectural exponent has been attracting global attention for decades. This incomplete Antoni Gaudí masterpiece is certainly worth every minute you spend and will make the perfect addition to your Barcelona itinerary.
Traveler's Tips:
Visit Sagrada Familia on Mondays if you want to endure a smaller crowd.
Better yet, get skip-the-line Sagrada Familia tickets to escape the crowds and save time in your Barcelona itinerary.
Consider opting for an official tour that includes an audio guide.
Wear clothes that cover your shoulders and knees since Sagrada Familia is a church and has a dress code.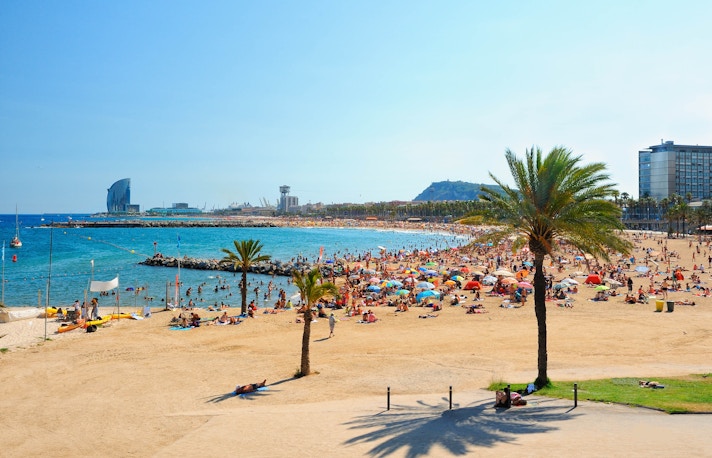 Barceloneta Beach
Barcelona is known for its many beaches. The busiest and the most famous of those is Barceloneta Beach. It is always full of tourists, but that doesn't mean you can complete the tour of Barcelona without visiting it. The expansive blue sea ahead of you will make it worth the hassle.
Travelers' Tips:
Visit Museu d'història de Catalunya for a healthy dose of Catalan history.
Take a short walk to Mercat de la Barceloneta, a true melting pot of Catalan lifestyle and local produce.
Witness the awe-inspiring beauty of the Sant Miquel del Port church.
Avoid buying food items from hawkers at the beach.
Evening
Palau de la Musica Catalana
The Palau de la Música Catalana in Barcelona is regarded as a masterpiece of the Catalan art nouveau. Designed by architect Lluís Domènech I Montaner, its striking architectural features earned the palace the status of a UNESCO World Heritage site. An evening visit to this historical site will make the perfect addition to your Barcelona itinerary.
Travelers' Tips:
Choose the guided tour if any concert is not available. The architecture is as stunning as its acoustics.
Do not forget to admire the central skylight of the Palau de la Musica Catalana.
Visit the Mirador restaurant to grab a bite while looking at the great view of the Palau Square.
Know Before You Go
Top Restaurants
Recommended Dishes
Budget
Dress Code
Etiquette & Rules
Depending on the kind of accommodation and food options you pick, one day in Barcelona is likely to cost you between €70 to €320.
Most of the religious places in Barcelona require you to cover your knees and shoulders. Apart from that, business casual attire should get you to most places. The beaches in Barcelona are fairly casual.
Catalans and Spaniards are polite and casual. They like to greet friends with a kiss on each cheek. Foreigners may not take part in this tradition. It is rude to take photographs at churches during the mass. While taking an escalator, you must always stand to the right and walk on the left.