Barcelona Art & Architecture | Barcelona City Guide
Barcelona is one of the most vibrant and artistic countries in the world, to a point where the entire city doubles as one big art gallery. The city is home to some truly stunning pieces of art and architecture. The finest example of Barcelona's thriving art and architecture scene is the still under construction Sagrada Familia. Designed by the legendary Antoni Gaudi, the cathedral looms tall over the Barcelona skyline, painting an arresting picture. Let's look at the many Barcelona architecture and art landmarks to better understand the city's appeal for tourists.
Why Visit Barcelona for its Art and Architecture
Barcelona is often referred to as Europe's cultural capital and for good reasons. 
From architectural marvels like the Sagrada Familia and Parc Guell to many prestigious museums, such as the Dali Museum, the Picasso museum, and the Fundacio Joan Miro, there's a lot of art and architecture to experience in the city. 
Add to this some of the finest art galleries and museums in the world and you've got yourself a city that's a must visit for any art aficionado.
The city works doubly hard to guard its buildings and historic landmarks through a special law that ensures their preservation.
Barcelona also boasts a thriving street art scene with many of the city's walls covered with excellent artwork.
Barcelona's Most Famous Artists
From early Classicism to 20th-century avant garde masters, the Catalan capital has been home to some of the most renowned artists in the world. From Joan Miro, the pioneer of Surrealism, to Angels Ribe, one of the most important Catalan conceptual artists of the 1970s, many legendary artists have left their mark in the city's landscape. Here's a look at some of the most prominent artists associated with Barcelona: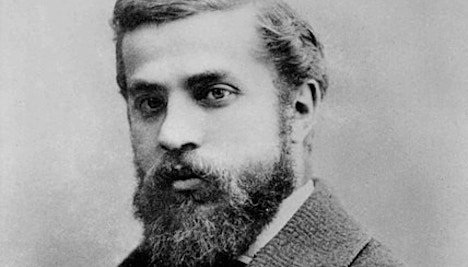 Antoni Gaudi
Antoni Gaudi is deeply associated with Barcelona's architectural landscape. Often considered the greatest exponent of Catalan Modernism, Gaudi was the mastermind behind the iconic Sagrada Familia and other famous structures in the city, including Park Guell, Casa Milo, Church of Colonia Guell and many others.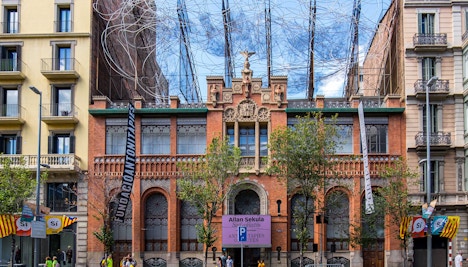 Antoni Tapies
Antoni Tapies was a painter, sculptor and art theorist who was a founding member of the Spanish art movement Dau al Set. Tapies was best known for his textured paintings that incorporated marble dust and resin. A majority of Antoni Tapies' art was influenced by his experiences of the Spanish Civil War.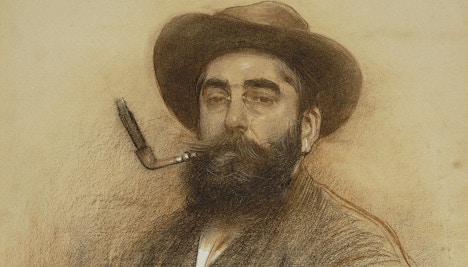 Ramon Casas
After spending his early years living in turmoil and turbulent times in the Catalan capital, Ramon Casas emerged to be one of the most influential artists of the Catalan Modernist movement. Born into a wealthy family in 1865, Casas trained in art from a young age and by the time he was in his early 20s, his work was on display in both Paris and Barcelona. Apart from portraits, Casas was famous for painting the social and economical changes he witnessed in Spain and Catalonia.
Barcelona's Most Renowned Works of Art
Top 4 Places to Visit if you're an Art Lover
Barcelona's 5 Most Iconic Monuments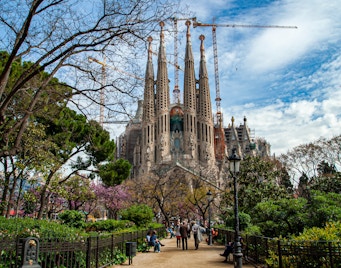 Sagrada Familia
Despite having been in construction since 1882, the Sagrada Familia is Antoni Gaudi's most famous work to date. The under construction church is open for public viewing and attracts thousands of visitors each day. The grand church is visible from just about every part of Barcelona and a tour of the basilica is both fascinating and educational.
Address: Carrer de Mallorca, 401, 08013 Barcelona, Spain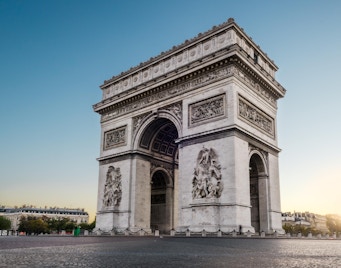 Arco de Triunfo
A triumphal arch in Barcelona, the Arc de Triomphe was built by architect Josep Vilaseca i Casanovas as the main access gate for the 1888 Barcelona World Fair. Now, the arch is regularly used for city events including marathons and music festivals. The arch is also famous for being the walkway for Primavera Sound annually.
Address: Passeig de Lluís Companys, 08003 Barcelona, Spain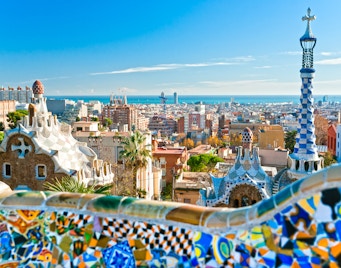 Park Güell
Park Güell, another architectural blessing from Antoni Gaudi, is the city's most popular park. The park, built between 1900 and 1914, boasts a labyrinth of architectural marvels that can be explored over a day. Park Guell is also home to Gaudi's house museum where he used to live.
Address: 08024 Barcelona, Spain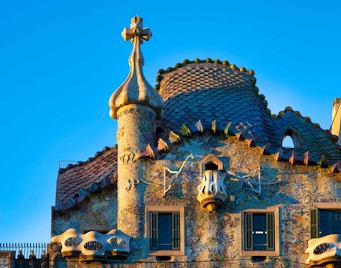 Casa Batlló
Designed by Antoni Gaudi and considered one of his masterpieces, Casa Batlló is a building in the center of Barcelona. Different from any other building in the city, Casa Batllo embodies a level of whimsey and playfulness that sets it apart. Every unusual curve and curated piece of glass will take you to a world of fairytales!
Address: Passeig de Gràcia, 43, 08007 Barcelona, Spain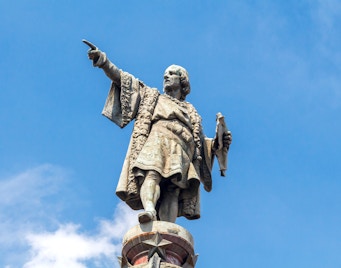 Columbus Monument
A 60 meters tall monument dedicated to Christopher Columbus, the Columbus Monument is another Barcelona highlight. Constructed for the Exposición Universal de Barcelona in honor of Columbus' first voyage to the Americas, the monument is equipped with an elevator that will take you to the top of the monument for spectacular views of the city.
Address: Plaça Portal de la pau, s/n, 08001 Barcelona, Spain
Tours & Tickets to Barcelona's Galleries & Monuments
Looking to experience all the fabulous attractions listed above? Here are a few passes and tours you can use to explore Barcelona in all its glory.
The Barcelona Pass
The Barcelona Pass for 2 or 3 days gives you unlimited access to the city's reliable public transport.
Get free, one-time access to more than 20 famous attractions in Barcelona, including Casa Mila, Casa Batllo and the iconic FC Barcelona Museum.
Enjoy unparalleled convenience as you can visit the attractions of your choice anytime within the duration of the pass.
Make good use of the free metro map and a downloadable guide to travel around the city. The guide contains useful information, such as travel tips, attraction information, subway map, city map, and more.
Barcelona City Tour : 1 or 2 Day Hop-On-Hop-Off Tour
Enjoy a sightseeing experience where you get to decide your travel itinerary in Barcelona.
Choose from a 1-day and 2-day pass that's valid for two different routes in the city. Hop on and off at any of the 35 stops along the route to discover all of Barcelona.
The tour bus is equipped with free wifi and you'll be provided with an audio-guide in 15 languages upon boarding.
Witness the best of Gaudi's creations including the Sagrada Familia, Park Guell, and many others. Other Barcelona favorites like the Barcelona Cathedral and Camp Nou are also covered during the tour.
Barcelona iVenture Card: Top Attractions Pass
Save big money on admission fees from an exhaustive list of 37 of Barcelona's top attractions, tours, skip the line sightseeing experiences and more
Using this smart card, you can enjoy hassle-free admission to the attractions to your choice. No debit or credit cards required!
You can pick from three ticket variants that allow you to access to either 3, 5 or unlimited attractions.
The pass grants you free access to some of Barcelona's novelty attractions including Casino Barcelona, La Rambla View Point, and Moritz Brewery
If you opt for the unlimited ticket variant, you'll get to enjoy a one-day hop-on hop-off sightseeing bus tour.