A Guide to Visiting Barcelona in December | Attractions, Events & More
Contents
Barcelona, the capital of Catalonia is famed for its eccentric architecture, delicious tapas and wine. This dazzling city offers architecture, museums, nightlife, beaches and endless entertainment to all its tourists. Barcelona in December is a unique experience with lovely weather and the air is filled with Christmas festivities. Read on to find out how you can make the best of your trip to Barcelona in December. 
Is December a good time to visit Barcelona?
Barcelona in December is delightful to visit. With Christmas just around the corner, Barcelona is filled with decorations, lights and an air of joy.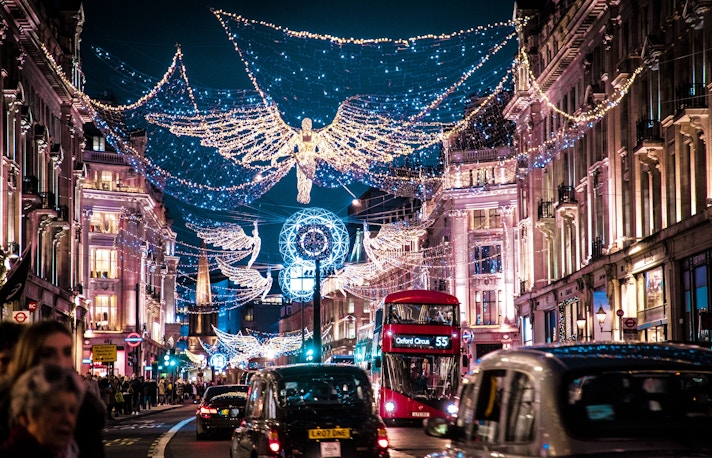 Why You Should Visit
Winter in Barcelona brings good weather and is not as harsh as the rest of Europe.
The average temperature is around 14℃.
Despite the slight cold, days are sunny ensuring you can visit attractions.
Much fewer crowds and lower costs since it's off season.
Christmas festivities and events to experience all around.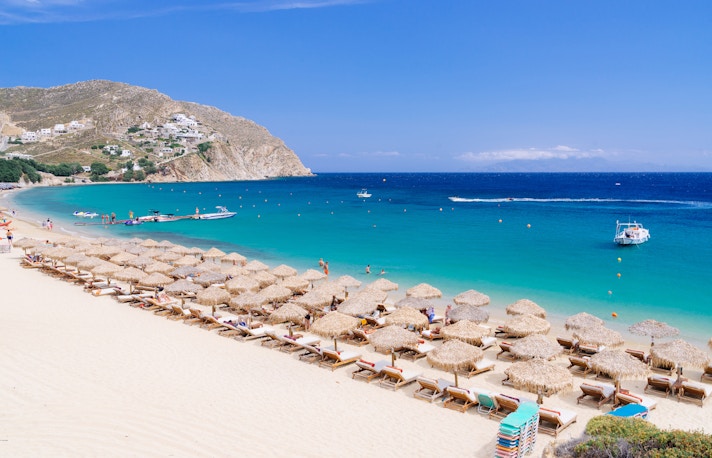 What to Look Out For
Temperatures can dip to below 5℃ which may be too cold for some tourists.
The sea can be too cold to swim in.
Rain is more likely than in summer.
Overview of Weather in Barcelona in December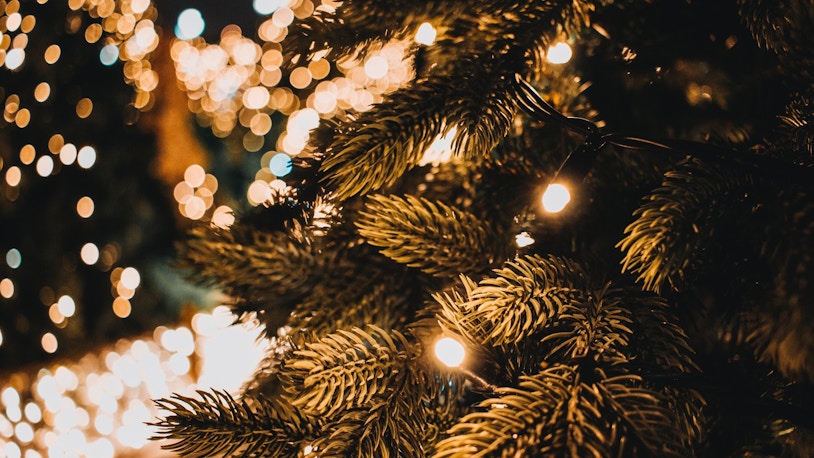 Winter in Barcelona is cool, pleasant and manageable unlike the harsh winters you may find across the rest of Europe. The weather is ideal for sightseeing and enjoying all that Barcelona has to offer. 
Average Temperature: High - 13.8ºC Low - 5.2º
Average Rainfall: 35mm (Very low chances of fog or snow)
Daily Wind Speed: 15mph. Moderate breezes from the north.
Temperature of the sea: 16ºC
Best Time to Visit Barcelona
Top 12 Things to do in Barcelona in December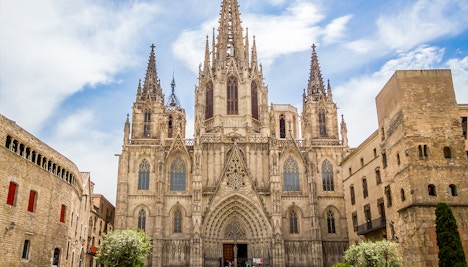 1. Visit La Sagrada Familia
Gaudi's Attraction | Cathedral
Barcelona's most visited tourist destination is far less crowded in December. You will witness tall towers, intricately designed facades that take inspiration from nature with fruit motifs, seashells and angled pillars. This monument is one of Gaudi's masterpieces and attracts more than 4.5 million visitors each year.
December Timings: 09AM - 6PM except 25th and 26th December- 09AM - 2PM
from €47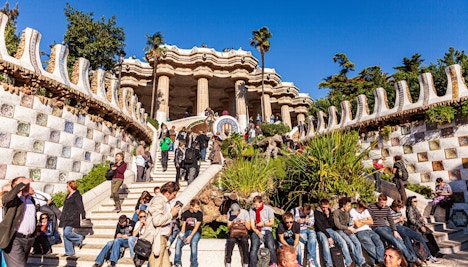 2. Visit Park Güell
Gaudi's Attraction | Park
Spread over 18 acres of hilly land, Park Güell is a sight to behold. Stroll through this picturesque location in December with the lovely weather making the experience all the more memorable. It is also home to some of Gaudí's best works such as the Dragon Stairs, and the Guardian House.
December Timings: Open daily from 08:30AM to 6:15PM
from €10
3. Explore Casa Vicens
Gaudi's Attraction | House Museum
Casa Vicens was Gaudi's very first design for a house. It has now been transformed into a museum offering glimpses of the past. It is structured on four floors and Gaudi used the traditional Catalan technique of building load-bearing walls and enclosures with vaults and wooden joists.
December Timings: Open daily from 10AM - 8PM, with last entry at 7PM. Closed on 25th December, 1st and 6th January.
from €16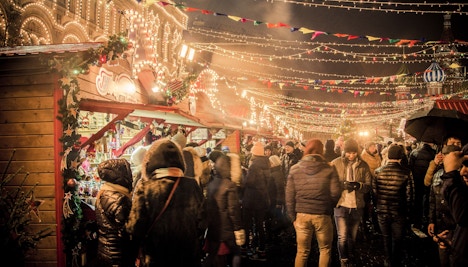 4. Visit Christmas Markets
Cultural Experience
A highlight of Barcelona in December is all the holiday markets you will find in the city. These markets sell holiday nick-nacks, like traditional cagatió (logs) and you'll find them installed next to the Cathedral of Barcelona in Plaça Nova and the Sagrada Familia. There is also a free local market in Plaça de Catalunya.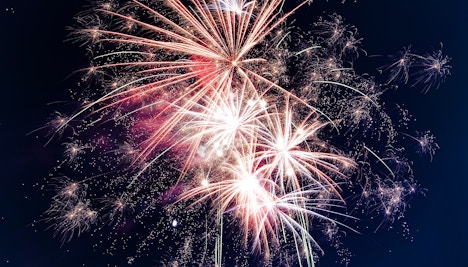 5. Celebrate New Year's Eve
Event
If you find yourself in Barcelona towards the end of December you have to watch the New Year arrive in style! There's a public fireworks display every year at the Magic Fountain on Plaça Espanya (starts around 11 pm) and the nightlife is unmissable during this time. 
New Year's Eve in Barcelona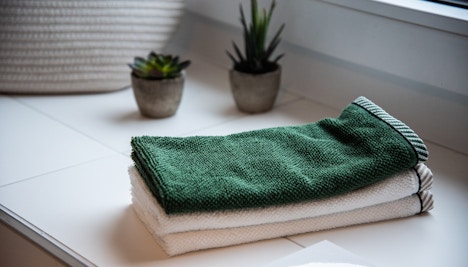 6. Experience a Thermal Bath
Wellness
What could be better than lounging in a thermal bath during a cool winter? Visit an ancient Roman bath that has been restored in the Gothic Quarters in Barcelona. At Aire de Barcelona you can enjoy hot baths at varied temperatures. You can choose between options like a normal bath, a red wine bath, and a scented room.
December Timings: Mon-Fri: 9AM-11PM. Sat-Sun: 9AM-12AM.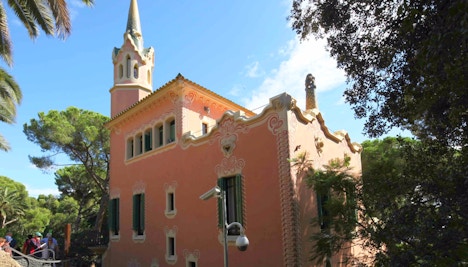 7. Go Museum Hopping
Cultural Experience
Barcelona is renowned for its diverse museums. Explore some of the best museums in Barcelona like Picasso Museum, FC Barcelona Museum, Fundació Joan Miró,Museu Nacional d'Art de Catalunya and many more. Art, history and entertainment define each of these museums that offer you a glimpse into Barcelona's heritage and culture.
Best Museums in Barcelona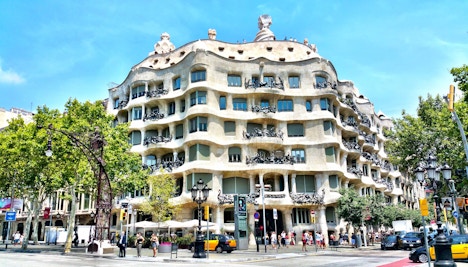 8. Visit Casa Mila
Gaudi's Attraction | House Museum
Casa Mila is one of Gaudi's modernist masterpieces and the final residential building he designed. It is also one of the first Antoni Gaudí's buildings to hold nighttime rooftop activities like the fascinating summer concert. Casa Mila is a UNESCO World Heritage Site and offers stunning views of Barcelona from its rooftop.
December Timings: December 26 - January 3: Monday to Sunday: 9AM - 8:30PM. Night tour: 9PM - 11PM
from €24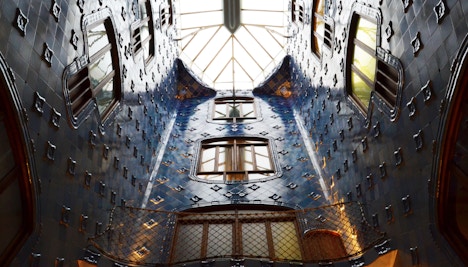 9. Visit Casa Batllo
Gaudi's Attraction | Landmark Building
Declared a World Heritage Site by UNESCO, Casa Batllo is quirky and unique with a curvy, colorful facade. Gaudi used his pioneering design technique called Trencadis for this building. Casa Batllo is known for an augmented reality guided tour that allows for a dynamic and immersive experience. It is an unmissable landmark!
December Timings: Open daily from 9AM - 9PM, with last entry at 8PM
from €35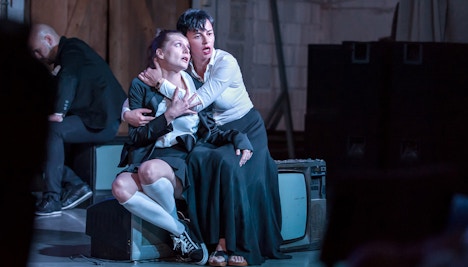 10. Watch a Flamenco Show
Cultural Experience
You cannot leave Barcelona without experiencing a traditional Flamenco show. Flamenco is known for its intricate dance moves, the use of the classic flamenco guitar and elaborate costumes. You can sip on a glass of wine as you enjoy watching Spain's folkloric traditions. This traditional Spanish dance form is unmissable!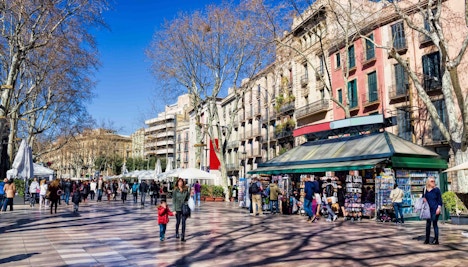 11. Explore La Rambla
City Street
Barcelona's most popular street is wonderful to explore in December owing to the great weather and less crowds. While you stroll through La Ramblas, you will come across old-school florists, gelaterias and candy stalls. You'll find Christmas lights and decorations all around.
A Guide to La Rambla Barcelona
12. Stroll through Plaça d'Espanya
City Square
Plaça d'Espanya is one of the biggest squares in Barcelona and offers the best views of the city in December. It was designed by Josep Amargos and features a gorgeous fountain at the center that was designed by  Josep Maria Jujol, a collaborator of Antoni Gaudí. It is especially beautiful during Christmas.
Festivals in Barcelona in December
El Dia dels Sants Innocents
Venue: Across Barcelona
Date: December 28
Sants Innocent is a cheerful local version of April Fool's Day. You'll find cut-out newspaper figures attached to the backs of unsuspecting victims. The media joins the fun and introduces fake stories into the day's coverage. You'll find pranks being played all around Barcelona.
Events in Barcelona in December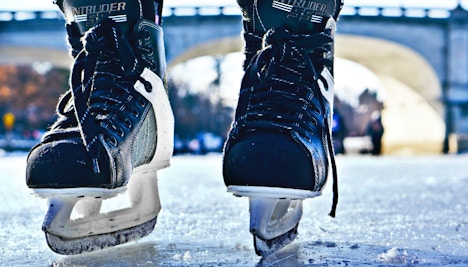 Ice Skating in Plaza Catalunya
Venue: Plaza Catalunya
Dates: End of November
Plaza Catalunya has the biggest ice rink in all of Europe that opens to the public in the third week of November. December is the perfect time to take part in ice-skating and enjoy its thrills! This ice skating rink has enough room for many visitors with a skating area of 1200 square meters.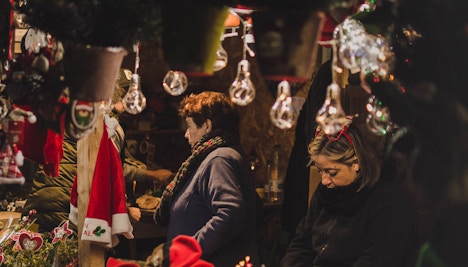 Fira de Nadal Sagrada Familia
Venue: La Sagrada Familia
Dates: End of November
The Christmas Fair at the Sagrada Família has been running since 1962. It is a traditional Christmas market with over 100 stalls selling a variety of gifts and decorations along with craft products, costume jewellery and clothes. Fira de Santa Llúcia
Venue: Pla de la Seu & Avda de la Catedral
Dates: End of November
Dating back to 1786, this traditional Christmas fair has more than 300 stalls selling all kinds of handcrafted Christmas decorations and gifts, along with mistletoe, poinsettias and Christmas trees. You'll find a Nativity scene contest, musical parades and exhibitions.
Know Before You Visit Barcelona in December
Travel Essentials
What to Wear
What to Pack
Transport
Stay
Food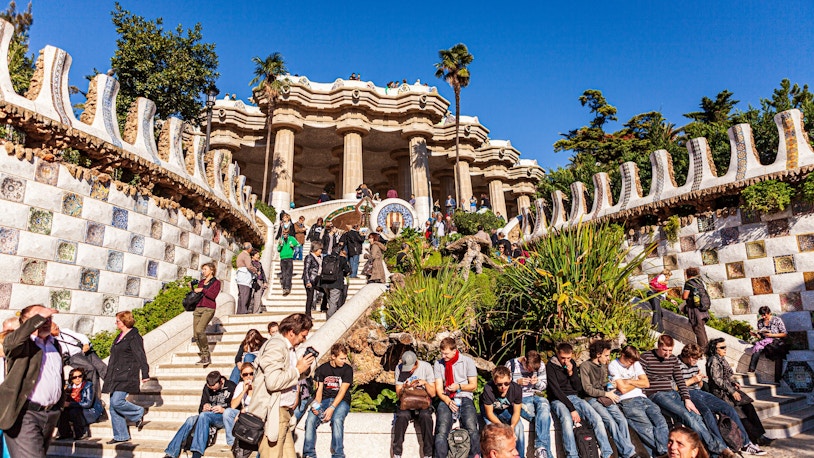 Time Zone: GMT +2
Currency: Euro - EUR - €
Country code: +34
Emergency numbers: 112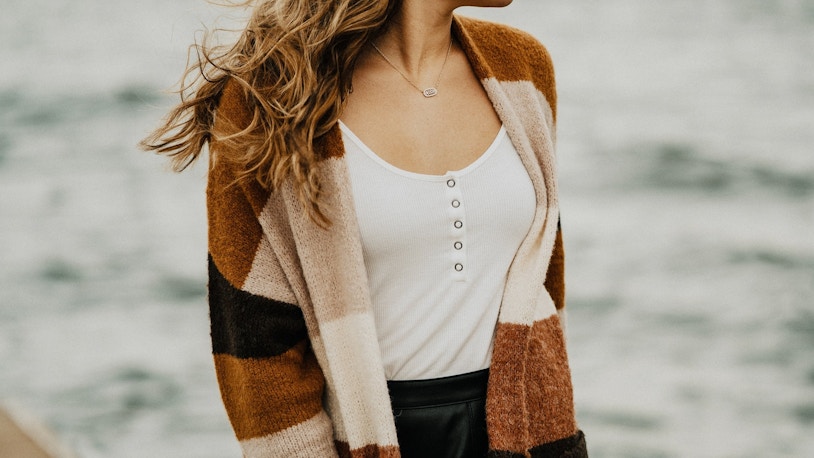 What to Wear in Barcelona in December
Remember to carry jackets, coats, light sweaters and scarves that can serve as layers you wear/take off during the course of the day.
Despite being winter, it is still sunny in Barcelona, so carry a pair of sunglasses and ample sunscreen.
During the day, you will be comfortable in shorts, skirts, trousers and a light jacket or sweater.
In the evening, it can get colder, so carry scarves and heavier jackets.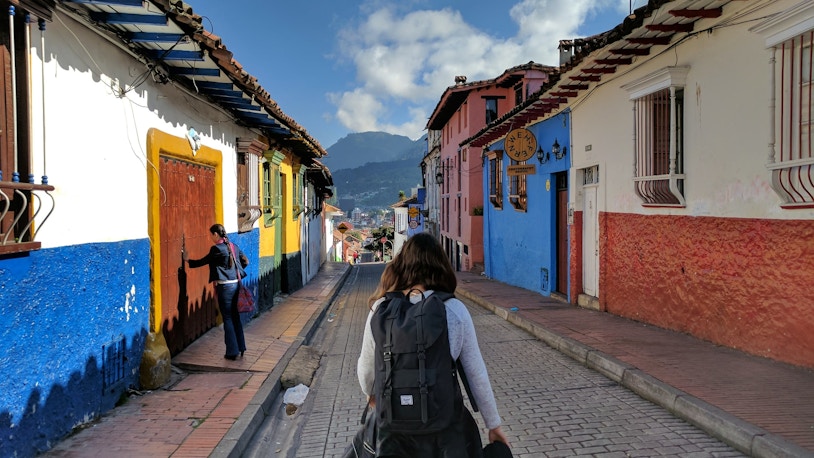 What to Pack in Barcelona in December
Power Adapter: A type F plug (grounded) or a type C plug (non-grounded).
Clothes: Shorts, trousers, skirts, blouses, light jackets, coats, cardigans and scarves. Layering is important in Barcelona in December.
Comfortable shoes.
An umbrella in case it rains.
A backpack to carry around during the day with enough compartments for all your belongings.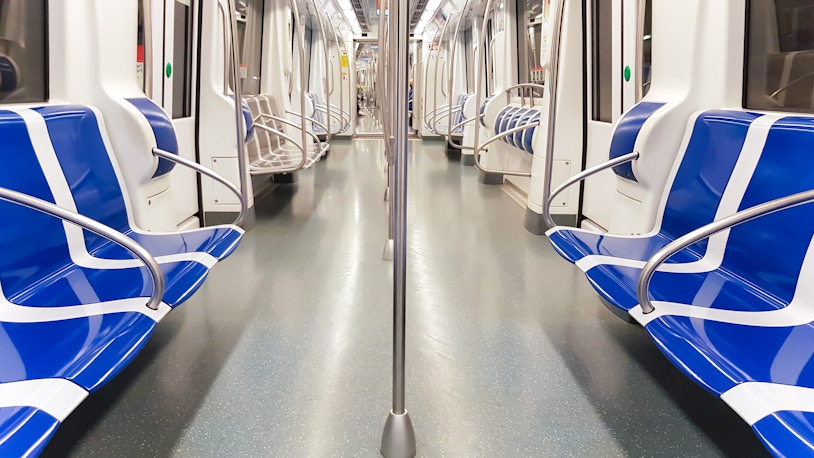 Getting Around Barcelona in December
By Metro: Barcelona metro is an extensive electric railway network. It runs mostly underground and has eight lines and 161 stations. Metro map.
By Bus: With 200 lines that run till late in the night extensively covering the city, exploring Barcelona by bus is convenient and cost-efficient. City bus map.
By Cable Car (Funicular): There are three cable car lines in Barcelona that you can hop onto and take in majestic views of the city. Two lines reach Tibidabo while others offer access to Montjuïc.
On Foot:Exploring Barcelona by foot, especially in December, is a great idea given the temperature. Many attractions are at a short distance from each other making for the perfect walk.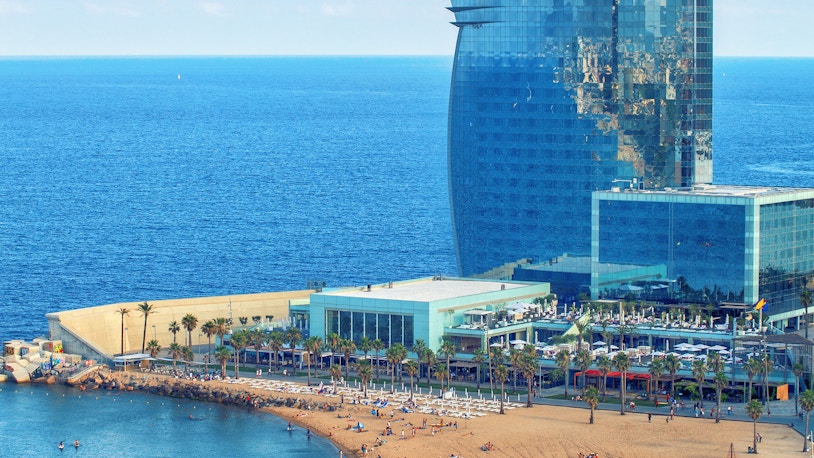 Where to Stay in Barcelona in December
With Christmas cheer and joy all around you, Barcelona in December is a treat! Choose from a variety of gorgeous hotels to spend the perfect December in Barcelona.
Budget Hotels – Hostal Boqueria, Vincci Bit, Hotel Oasis, Casa Kessler, Violeta Boutique
Mid Range - Murmuri Residence Mercader, Hotel Cuatro Naciones, Mayerling Schumann Barcelona
Luxury Hotels – Mercer Hotel, Mandarin Oriental, Grand Hotel Central, Majestic Hotel & Spa, Soho House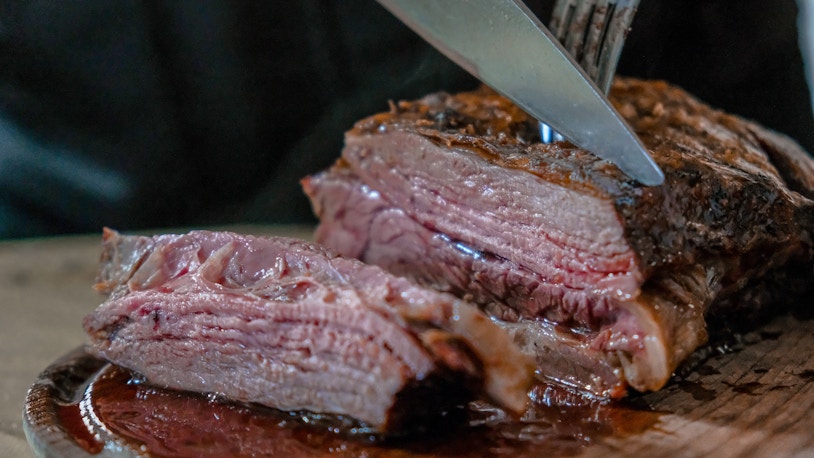 What to eat in Barcelona in December
Try these traditional Christmas dishes in Barcelona for a memorable holiday!
Escudella: This is a stew made from chicken, beef, pork backbone and ham bone's bouillon.
Cannelloni: This traditional dish is eaten on December 26 and is made from chicken stuffed with meat and bechamel sauce.
Cochinillo Asado: This traditional Spanish dish is essentially a roast pig served with potatoes and a brown sauce. It is very popular during Christmas. 
Mantecados and Polvorones: These are tiny, baked Christmas cookies often served with wine. 
Explore Barcelona Through the Year
Frequently Asked Questions About Visiting Barcelona in December
Is December a good time to visit Barcelona?
Yes, Barcelona in December has a cool, pleasant weather and fewer tourist crowds.
What are the best things to do in Barcelona in December?
Is Barcelona cold in December?
The average temperature of Barcelona in December ranges between a high of 13ºC and a low of 5º.
How hot is Barcelona in December?
Barcelona in December is cold as it is a winter month. Expect temperatures averaging between 13ºC and 5º.
Can you swim in Barcelona in December?
The sea is cool in December and might be difficult to swim in because of the temperature.
Is it sunny in Barcelona in December?
Though it is winter in December, the days are sunny and pleasant.
What clothes to wear in Barcelona in December?
Bring jackets, light coats, sweaters, scarves and other things to layer yourself with.
Is it rainy in Barcelona in December?
It rains for not more than 5 days in Barcelona in December.
Is Barcelona expensive to visit?
Barcelona in December is budget friendly because it is off season. Hotel and air fare prices are lower than the rest of the year. You can plan an inexpensive vacation by booking your tickets in advance online.
Barcelona is generally safe for tourists. Watch out for pickpockets and petty thieves.
What can I see in Barcelona in December?
La Sagrada Familia, Park Guell, Casa Vicens, Casa Mila, Christmas Markets are some of the many attractions you can visit with much fewer crowds in Barcelona in November.
What are the major events in Barcelona in December?
Fira de Santa Llúcia, El Dia dels Sants Innocents are some major events in Barcelona in December.
What is the average temperature in Barcelona in December?
The average high is 13.8°C and the average low is 5.2°C in Barcelona in December.
What are the best things to do with Kids in Barcelona in December?
Take your kids to a traditional Christmas market and museum hopping are exciting things to do with your kids in Barcelona in December.