A Guide to Visiting Barcelona in February | Attractions, Events & More
Contents
The seaside city of Barcelona is the perfect holiday destination for people from across the world. Its stunning architecture, dazzling nightlife, delicious food, and memorable landmarks make it a thoroughly enjoyable city to visit and explore. 
Visiting Barcelona in various months will offer a different experience. This guide will go into detail on the things to look out for and do in the month of February.
Is February a good time to visit Barcelona?
February is one of the coldest months of the year in Barcelona, which means there are very few tourists. Temperatures, however, are not too low, ranging around 15℃ which is great for walking around town.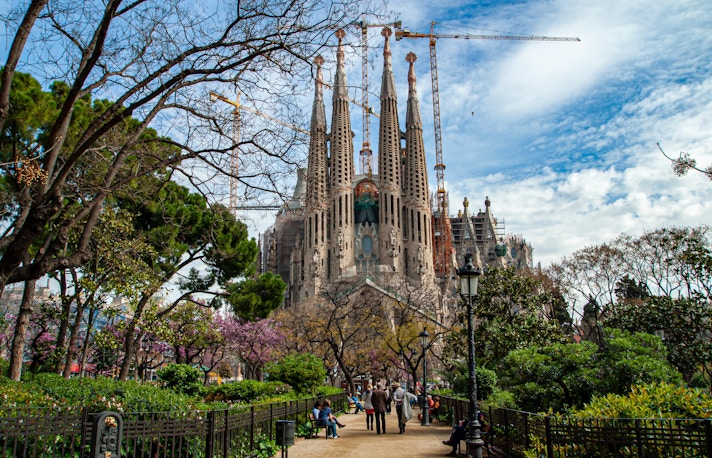 Why you should visit
Crowds are much lesser in February since it is right after the holiday season. 
Landmarks have fewer tourists, allowing you to explore them better.
Hotels are easily available and can be booked at excellent prices. 
It's a great time of the year to explore Barcelona outdoors.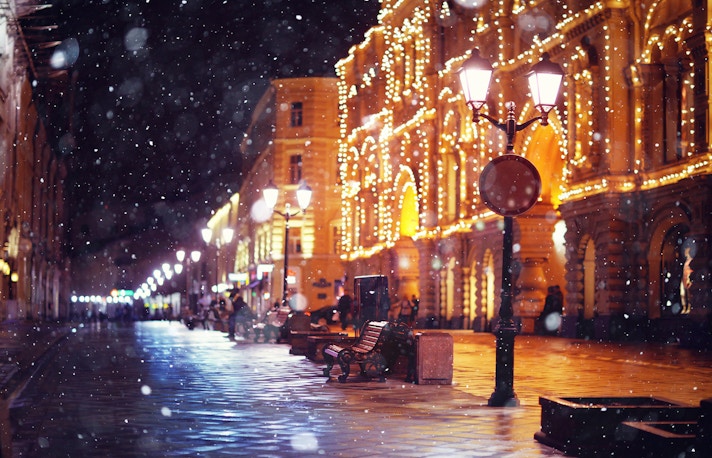 What to look out for
The weather may be a little too cold for some guests, especially at night.
The sea is quite cold, and swimming in the water may not be possible. 
Since the sun will be setting earlier in the day and the days are shorter, you will need to start exploring earlier in the day.
Overview of Weather in Barcelona in February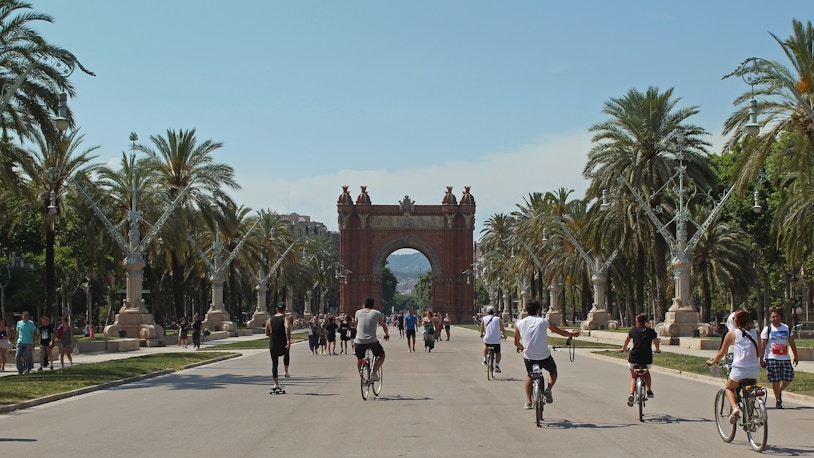 February is a fairly cool month in Barcelona. Temperature is around the same as December and January, with about 5 hours of sunlight every day. 
Average Temperature: 15℃ during the day and 8℃ during the night.
Average Rainfall: 41mm, 5 rainy days (very unlikely to see snow).
Average Wind Speeds: 7 miles per hour.
Temperature of the Sea: 13℃
Best Time to Visit Barcelona
Top 12 Things to do in Barcelona in February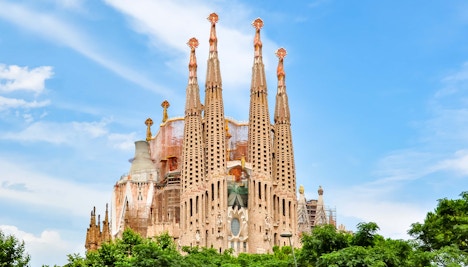 1. Sagrada Familia
Gaudi's Attraction | Cathedral
The Sagrada Familia was designed by Antoni Gaudi with construction first starting in 1882. The low crowds make this the perfect time of the year to explore this unfinished cathedral.
February Timings: Daily from 9 AM to 6 PM
from €47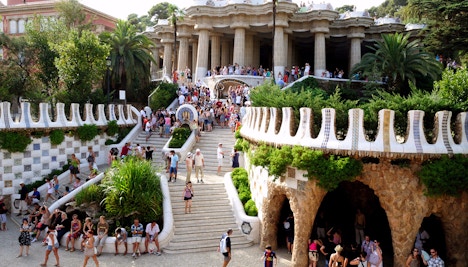 2. Park Guell
Gaudi's Attraction | Park
Built between 1900 and 1914, Park Guell was officially opened to the public in 1926. The low crowds make February the best time to discover Gaudi's incredible artistic abilities.
February Timings: 8.30 AM to 6:15 PM
from €10
3. Casa Vicens
Gaudi's Attraction | House Museum
A modernist building in Barcelona, this Gaudi structure is built in the orientalist style. You can admire some incredible paintings and works of art at this landmark.
February Timings: 10 AM to 7 PM
from €16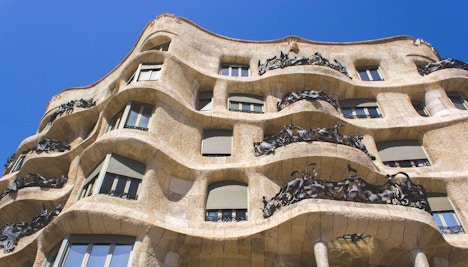 4. Casa Mila
Gaudi's Attraction | House Museum
Casa Mila is one of the most important landmarks of the city. Learn about the unique architecture of the building and visit the rooftop under the clear skies in February.
February Timings:
Day tour: 9:00 AM to 8:30 PM
Night tour: 9:00 PM to 11:00 PM
from €24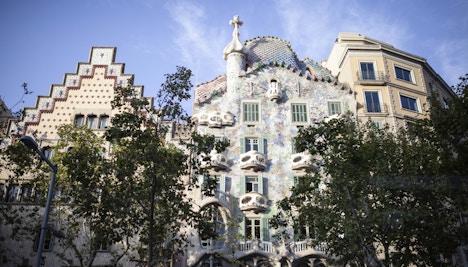 5. Casa Batllo
Gaudi's Attraction | Landmark Building
The Casa Batllo, yet another historic monument by Antoni Gaudi, features avant-garde design of the roof and ceramic tiles to lend this structure a unique appearance. 
February Timings : 9:00 AM to 8:00 PM
from €35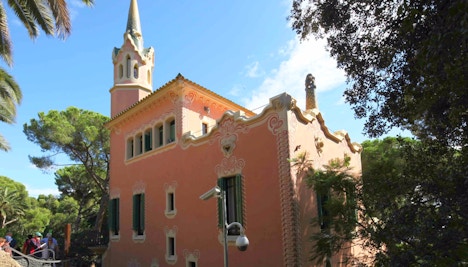 6. Museums
Museum
The Museu Nacional d'Art de Catalunya features the best art exhibitions in the city. It is also a spectacular building that makes for some excellent photos.
Best Museums in Barcelona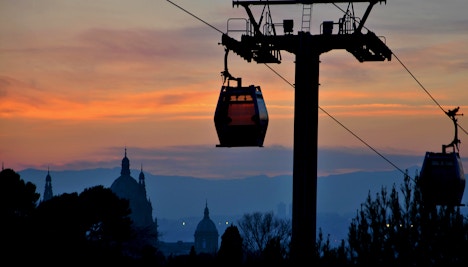 7. Montjuic Cable Car
Cable Car
Escape the bustling city and catch panoramic views of the city from the top of Montjuic. The clear skies make for some unforgettable views that are a must-see!
February Timings: From 10 AM to 6 PM
Explore Montjuic Cable Car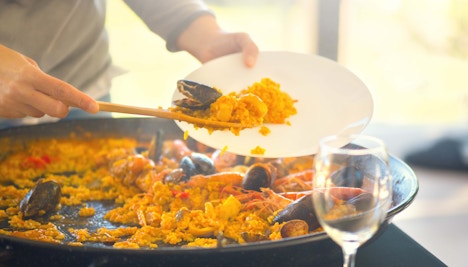 8. Enjoy a food tour
Cultural Experience
A food tour is a must around Barcelona. Enjoy a range of street food and delicacies in the cool February weather. Take a breezy stroll to explore the unique dishes around town.
Barcelona Food & Drinks Guide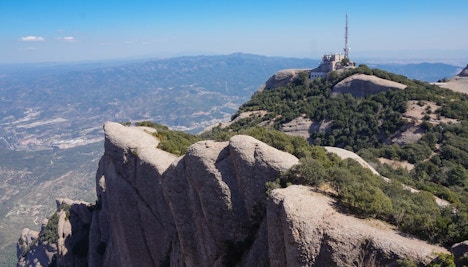 9. Take a hike
Nature & Adventure
A hike on the hills around Barcelona is a fun experience in February. The cool weather and stunning views make this a must-try experience, especially for those who enjoy being outdoors.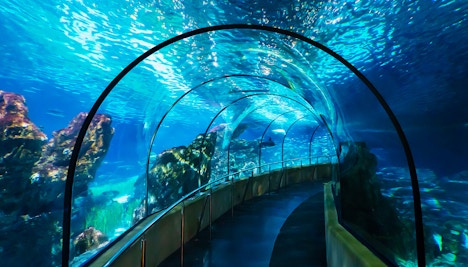 10. Barcelona Aquarium
Aquarium
Visit the world's largest aquarium as a part of your February plans. Hundreds of aquatic lifeforms can be found at L'Aquarium Barcelona. Indulge in a shark cage dive or observe penguins during their feeding time.
February Timings: 10 AM to 8 PM
from €21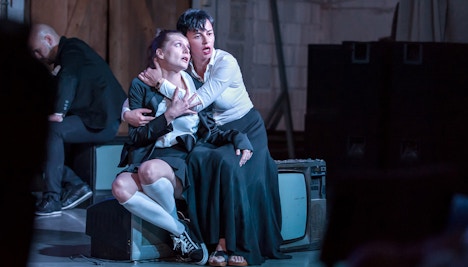 11. Watch a Flamenco Show
Cultural Experience
Dating back ages, this Flamenco performance is a combination of unique dance steps, flamenco guitar playing, and magnificent costumes. Unwind with a glass of wine and experience a classic Spanish dance in all its glory!
February Timings: Daily from 5:00 PM to 10:30 PM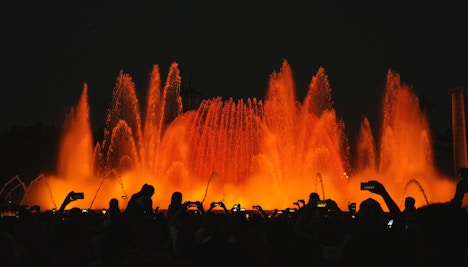 12. Stroll through Plaça d'Espanya
City Square
Plaça de Espanya is one of the most influential squares in the city. Apart from acting as a backbone for the city's roads, the famous square also comes with spectacular views of Barcelona and features an elegant fountain in the center.
Festivals in Barcelona in February
Events in Barcelona in February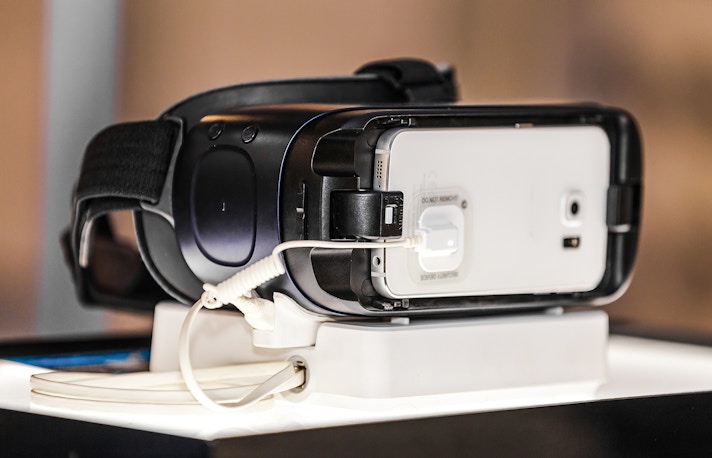 World Mobile Congress
Venue: Fira de Barcelona Gran Via, Barcelona
Dates: 28 February – 03 March
Held between February 28th and March 3rd, this event brings together device manufacturers and network equipment providers. For tech lovers, this is the perfect event to learn about the latest innovations in network and mobile technology.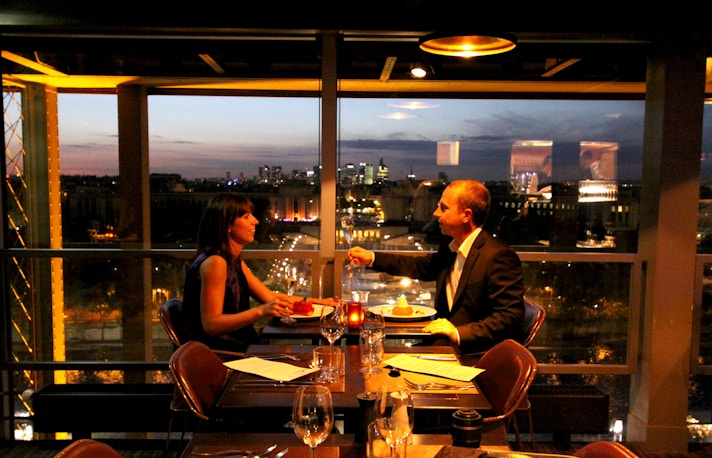 Valentine's Day
Dates: February 14
Barcelona is a great romantic destination to celebrate Valentine's Day with your partner. Enjoy some delicious Spanish food at a restaurant, take a cable car ride up Montjuic, or enjoy a flamenco show for a fun-filled day.
Know Before You Visit Barcelona in February
Travel Essentials
What to wear
What to pack
Transport
Stay
Food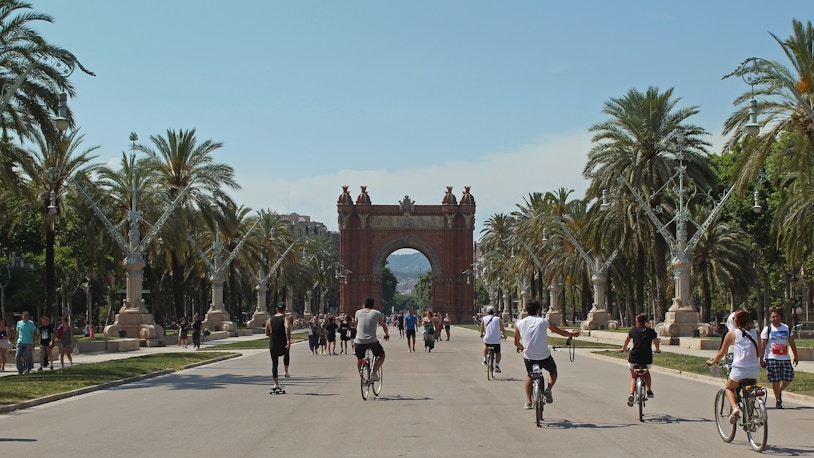 Time Zone: GMT +2
Currency: Euro EUR - €
Country code: +34
Emergency numbers: 112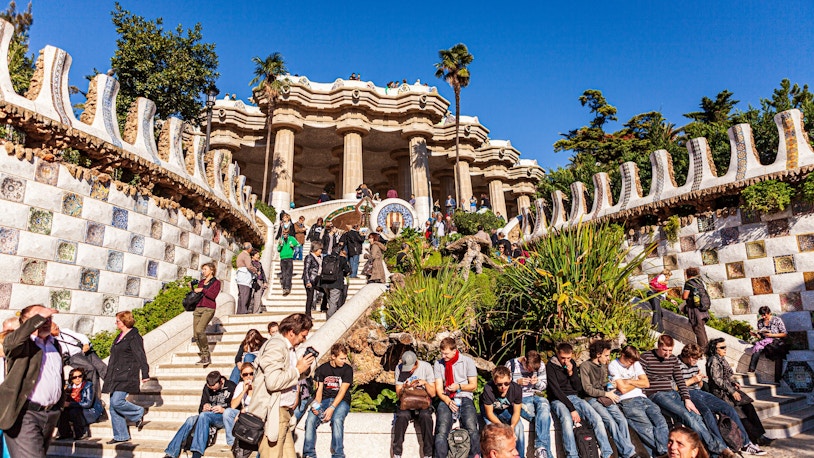 What to Wear in Barcelona in February
A warm jacket, along with a sweater and scarf is perfect for the cold weather. 
Bring along a good pair of walking shoes, since you will be walking quite a bit around town. 
If you generally feel cold, be sure to carry multiple layers to keep you warm.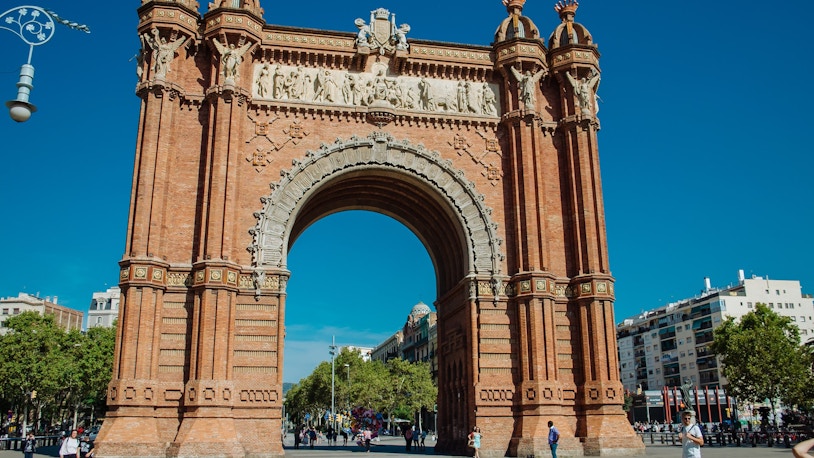 What to Pack in Barcelona in February
The weather in February can get quite cold. If you're typically not comfortable with the cold; pack warm clothes like sweaters and coats.
February nights can get chilly. Be prepared with gloves, ear muffs, and head caps.
The weather during the day is pleasant and optimal for exploring Barcelona. Although unlikely, you might need sunscreen.
Be sure to bring along an umbrella, since there might be an odd shower.
Sunglasses are also a must since the sun can be low and bright.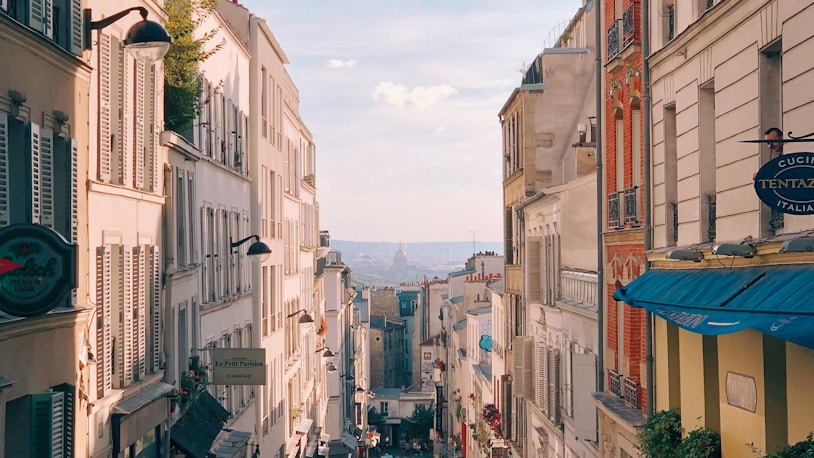 Getting Around Barcelona in February
By Bus: There are over 200 lines that run late into the night, making bus transport convenient and cost effective. City bus map. 
By Metro: Barcelona also had an excellent metro railway network with 8 lines and 161 stations. This is the fastest way around the city. Metro map.
By Cable car: There are three cable car lines in Barcelona, where you can catch some stunning views of the city. Two of these lines reach Tibidabo, while the other goes to Montjuic. 
By Foot: Exploring the city by foot is a great option in February due to the cool weather. Most of the famous attractions are located close to each other.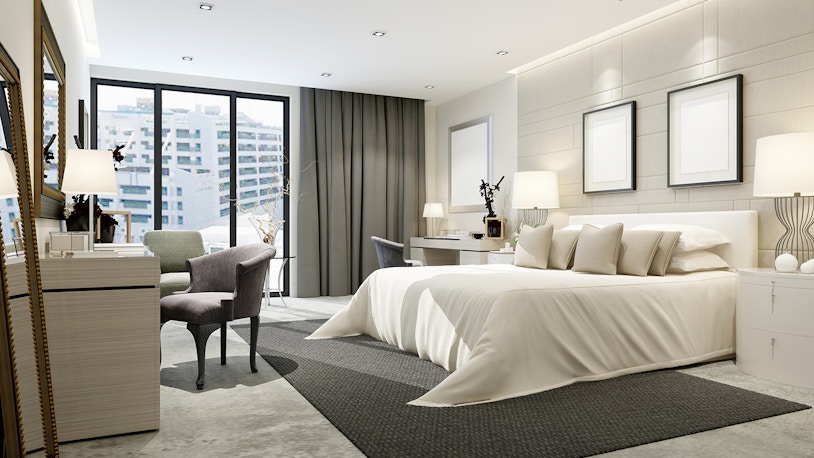 Where to Stay in Barcelona in February
Frequented by throngs of tourists from around the world, Barcelona has a great selection of hotels to choose from. Select your accommodation on what suits best for you.
Budget: Hotel Oasis, Violeta Boutique, Hostal Boqueria. 
Mid Range: Mayerling Schumann Barcelona, Murmuri Residence Mercader
Luxury: Grand Hotel Central, Soho House, Mercer Hotel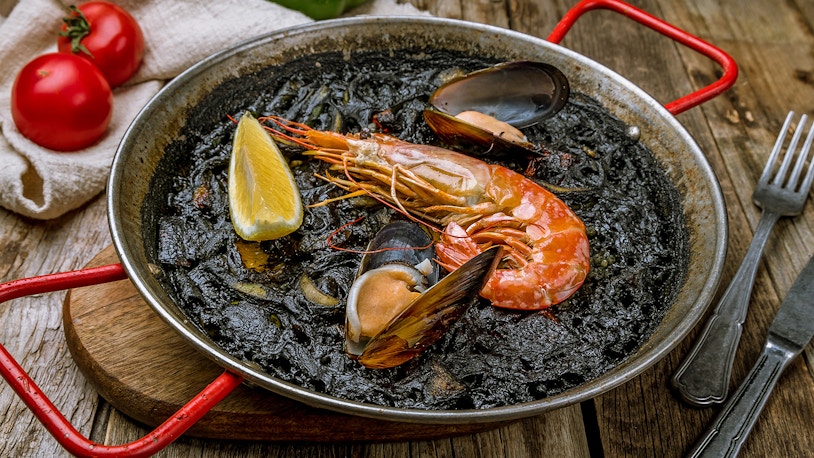 What to Eat in Barcelona in February
Relish gob-smacking Spanish delicacies right at home in Barcelona. Taste these authentic Catalan dishes and many more all across town.
Calçotada: Barcelona enjoys the peak of calçot season in February. Similar to a spring onion but only much sweeter, calçots are one of the most prized regional crops from Barcelona.
Paella: This iconic rice and seafood dish actually originates from Valencia. It is considered Spain's national dish and is found in every corner of the country. 
Escalivada: This dish is made with grilling eggplant and red peppers over an open wood fire and serving them on toasted bread with lashings of quality olive oil, garlic, salt.
Explore Barcelona Through the Year
Frequently Asked Questions About Visiting Barcelona in February
Is February a good time to visit Barcelona?
Yes, Barcelona has cool and pleasant weather with very few tourists in February.
What are the best things to do in Barcelona in February?
Is Barcelona cold in February?
The average temperature in Barcelona ranges between 15℃ and 8℃.
How hot is Barcelona in February?
Barcelona is typically pleasant and cool during February, and ranges between 15℃ and 8℃.
Can you swim in Barcelona in February?
The water temperature is quite cold in February, due to the cooler weather. And if you are okay swimming in cold water, then you can try swimming in the beach.
Is it sunny in Barcelona in February?
Yes, it is fairly sunny in Barcelona in February.
What clothes to wear in Barcelona in February?
Be sure to layer your clothes since it can get quite chilly in the evenings and night.
Is it rainy in Barcelona in February?
There is a high chance of rain for about 5-6 days in the month of February.
Is Barcelona expensive to visit?
Since February is the off-season, Barcelona is quite budget friendly. Airfare and hotel tickets are lower than the rest of the year if you book it in advance.
Barcelona is safe for tourists. However, petty thievery such as pickpocketing is quite common.
What can I see in Barcelona in February?
You can visit the famous Gaudi attractions such as the Sagrada Familia, Casa Batllo, and other museums during February.
What are the major events in Barcelona in February?
The major event in February is the Santa Eulalia Festival and Barcelona Carnival.
What is the average temperature in Barcelona in February?
The average temperature in Barcelona ranges between 15℃ and 8℃.
What are the best things to do with Kids in Barcelona in February?
The museums are a great place for kids to visit and learn about Barcelona's history and culture.
What are the main festivals in Barcelona in February?
Chinse New Year is one of the major festivals in Barcelona in February that is celebrated with pomp and splendour!