A Guide to Visiting Barcelona in January | Attractions, Events & More
Contents
The capital of Catalonia is a stunning seaside city that offers an experience unlike any other. Barcelona is home to some incredible museums, landmarks and nightlife that make it the perfect destination for a memorable vacation. Every month in Barcelona is unique, and this guide will go into detail of the things to do in Barcelona in January. 
Is January a Good Time to Visit Barcelona?
January is the coldest month of the year in Barcelona, and as a result it sees very few tourists during this time. However, its location next to the sea plays in its favor, ensuring that the temperatures don't go too low due to the sea breeze. Moreover, the sun is almost always out in January, making it arguably the best time to walk and explore the city. 
Why You Should Visit
Crowds are usually less in January owing to the colder temperatures.
For those who enjoy spending time outdoors in cool weather, this is one of the best months of the year in Barcelona. 
Hotel availability is great, and prices are low since there is a low influx of tourists in these months. 
Attractions and streets are empty due to lower crowds.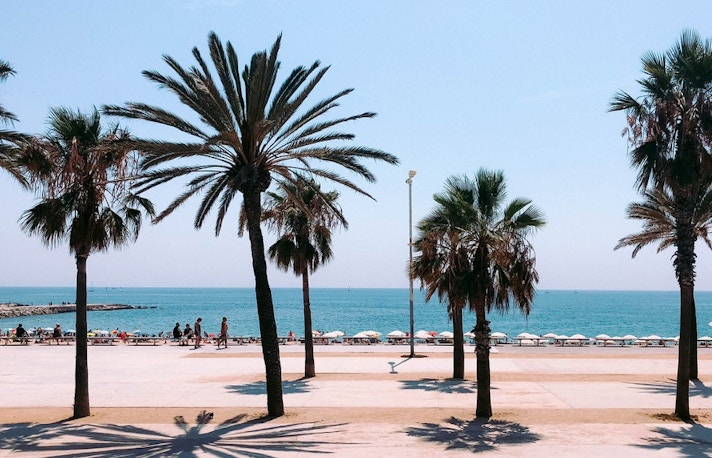 What to Look Out for
The winter sun is surprisingly bright despite being low, but that can be easily kept at bay with a good pair of sunglasses.
The weather might be slightly cold for those who don't really enjoy the cold. 
The beaches are really cold, and you will not be able to swim in the water.
Days are shorter and the sun sets quite early, meaning you have to start earlier in the day. 
Overview of Weather in Barcelona in January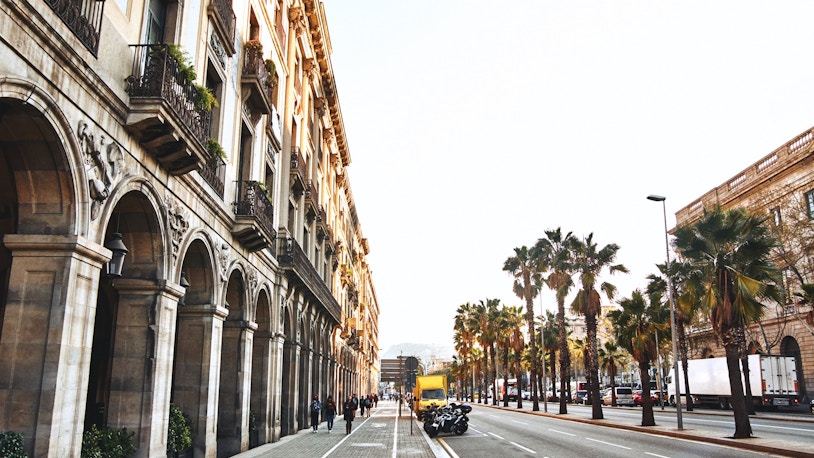 January is a fairly cold month in Barcelona. Temperature is around the same as December and November, with about 6 hours of sunlight every day. 
Average Temperature: High- 16℃ Low 9℃
Average Rainfall: 33mm, 5 Rainy days (Very unlikely to see snow)
Average Wind Speeds: 8.3 miles per hour.
Temperature of the Sea: 14℃ (58℉)
Best Time to Visit Barcelona
12 Best Things to do in Barcelona in January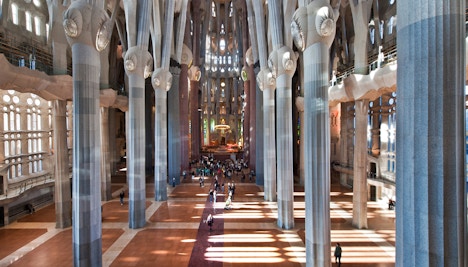 1. Visit Sagrada Familia
Gaudi's Attraction | Cathedral
The Sagrada Familia is a massive unfinished basilica in Barcelona, designed by the renowned Spanish architect Antoni Gaudi. It is a UNESCO World Heritage Site, and sees a great deal of attention from across the world. The lower crowds during January  makes the tour all the more enjoyable. 
January Timings: Daily from 9AM to 6PM. On January 1st and 6th : 9AM to 2PM
from €47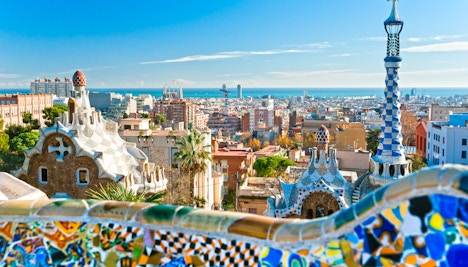 2. Visit Park Guell
Gaudi's Attraction | Park
A park system located in the heart of Barcelona, Park Guell was first opened to the public in 1926. It was designed by Antoni Gaudi, and has been a UNESCO World Heritage Site since 1984. This is the perfect spot to visit on a sunny day. Be sure to reserve for at least a couple of hours to get a good experience. 
January Timings: Daily from 8:30AM to 6:30PM
from €10
3. Explore Casa Vicens
Gaudi's Attraction | House Museum
Casa Vicens is another Gaudi gem that you can visit. Currently repurposed as a museum it is one of the top attractions that is great to visit in January. It is structured on four floors and Gaudi used the traditional Catalan technique of building load-bearing walls and enclosures with vaults and wooden joists.
January Timings: Daily from 10AM to 3PM. Closed on January 1st and 6th.
from €16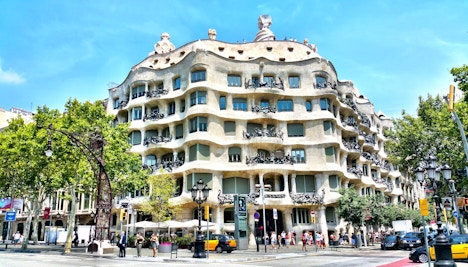 4. Visit Casa Mila
Gaudi's Attraction | House Museum
Another one of Gaudi's modernist masterpieces is Casa Mila, also known as La Pedrera. It was the final residential building that he designed, and was finished in 1912. The rooftop views of Barcelona, as well as its incredibly unique architecture make it a must see in the city. The low crowds in January will allow you to explore its various rooms and architecture in more detail. 
January Timings: January 1st to 3rd - 9AM to 8:30PM, 9PM to 11PM. January 4th onwards - 9AM to 6:30PM, 7PM to 9PM
from €24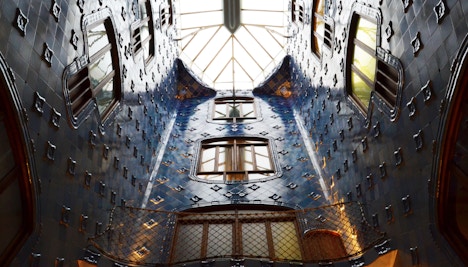 5. Explore Casa Batllo
Gaudi's Attraction | Landmark Building
Casa Batllo is an iconic landmark in Barcelona that has found its home on Instagram. A masterpiece by Antoni Gaudi, the building was rebuilt by Gaudi in 1906. Owing to its non geometric shape which includes irregular oval windows, flowing stone work and colorful mosaic made of broken ceramic, the structure stands out in the midst of the otherwise geometric buildings surrounding it. 
January Timings: Daily from 9:00 AM to 9:00 PM
from €35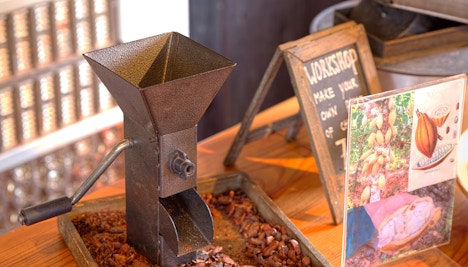 6. Go Museum Hopping
Cultural Experience
Explore some of the best museums in Barcelona like Picasso Museum, FC Barcelona Museum, Fundació Joan Miró,Museu Nacional d'Art de Catalunya and many more. Art, history and entertainment define each of these museums that offer you a glimpse into Barcelona's heritage and culture.
Best Museums in Barcelona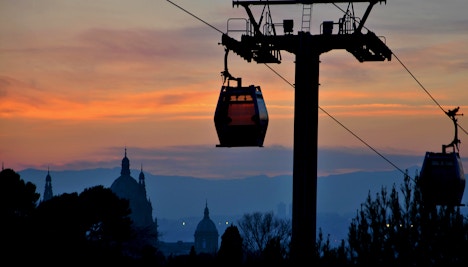 7. Experience Montjuic Cable Car
Cable Car | Sightseeing
The Montjuic Cable Car offers some stunning views of Barcelona and allows you to see a different side of the city. The Montjuic funicular will take you up Montjuic hill close to Montjuic castle where you can catch panoramic views of Barcelona. The cool weather makes this the perfect month to enjoy views from the top.
Explore Montjuic Cable Car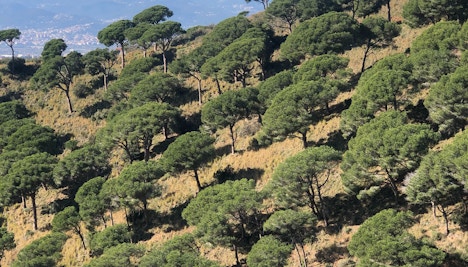 8. Go on a Hike
Nature & Adventure
Hiking around Barcelona in January is an experience unlike any other. The cool weather and low cloud cover makes it the perfect time to go on one of the trails across Barcelona. There are several hiking trails across Barcelona that offer gorgeous views and allow you to spend some time with nature.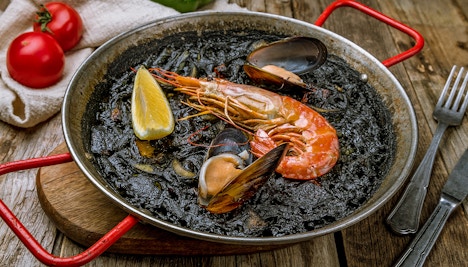 9. Enjoy a Food Tour
Cultural Experience
Famous for its flavorful and delicious food, going on a food tour around Barcelona is a must. You can explore a range of bombas, patatas bravas, paelaas, and more across the city. Experience the city through a food tour by taking a paella cooking class or go on a walking tour with tapas and wine!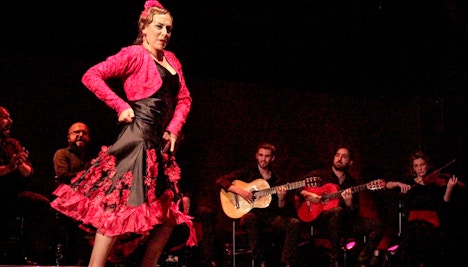 10. Catch a Traditional Flamenco Show
Cultural Experience
A visit to Barcelona is not complete without a flamenco show. The intricate dance moves along with the guitar and costumes makes it an unmissable and thoroughly enjoyable performance. Sip on some wine and enjoy some snacks while catching this traditional Spanish dance form!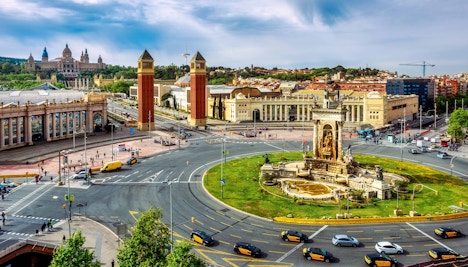 11. Stroll through Plaça d'Espanya
City Square
The biggest sqaure in Barcelona, Plaça d'Espanya, is splendid in January. Stroll through this gorgeous city square as you take in some of the best views of the city. Designed by Josep Amargos with a breathtaking fountain at its center, Plaça d'Espanya is an absolute delight to visit!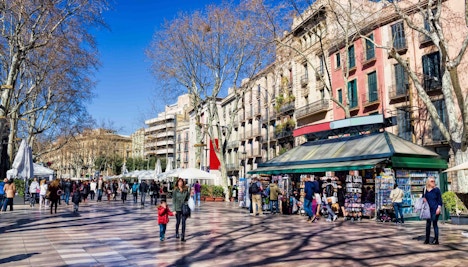 12. Visit La Rambla
City Street
Head over to La Rambla, one of Barcelona's most popular streets. Packed with old-school florists, gelaterias and candy stalls, this tree-lined central promenade has notable sights like  a mosaic by Joan Miró and the Font de Canaletes, a fountain and popular meeting point.
Explore La Rambla
Festivals in Barcelona in January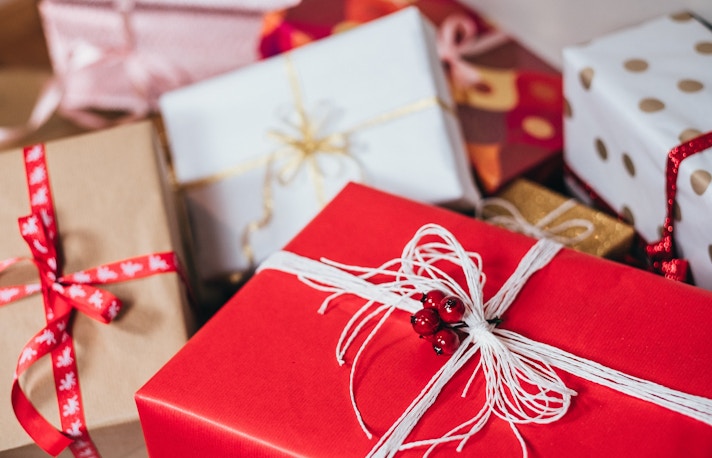 Three Kings Parade
Venue: Across Barcelona
Dates: 5th January
Rather than Santa bringing gifts to children in Spain, it's the Three Wise Men. A massive parade is organized in the city around the streets, with numerous floats that carry the kings themselves, in addition to the gifts and coal. The children who behaved well through the year receive presents, while the naughty ones supposedly only receive coal. These presents are then handed out to the children.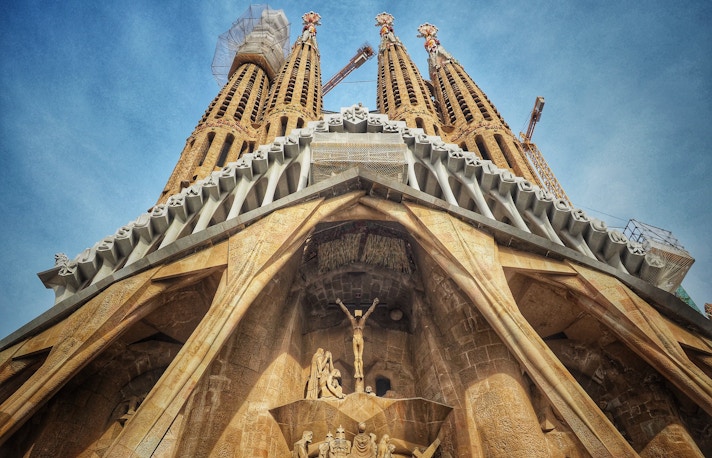 Els 3 Tombs and San Anthony Festival
Venue: Across Barcelona
Dates: 17th January
The parade of Els 3 Tombs celebrates the festival of Saint Anthony Abad, who is the patron saint and protector of animals.  You will see animals dressed up for the occasion 
Events in Barcelona in January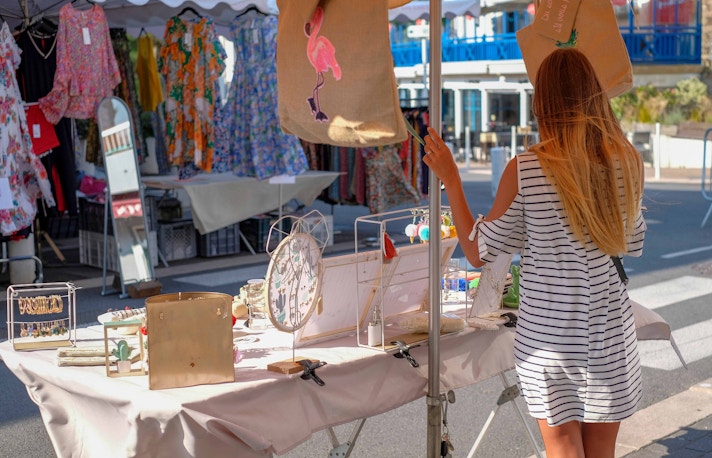 The Rebajas Sale
Dates: January 7 onwards
Numerous sales begin from the 7th of January, which is perfect for shopaholics. From the big chain stores to the small family businesses, you will see discounts and sales all across the city.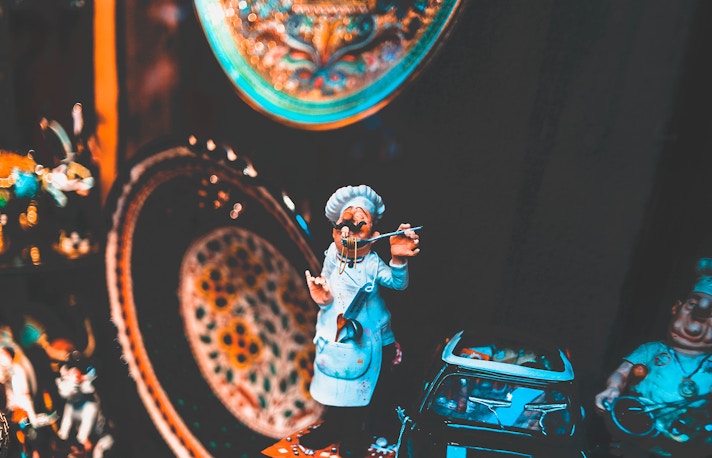 Mercat Del Encants
Dates: All through January
Mercat Del Encants is the largest flea market in the area and runs throughout January. This iconic market has something for everyone right from small trinkets to priceless antiques. Don't forget to explore this classic event in Barcelona in January.
Know Before You Visit Barcelona in January
Travel Essentials
What to Wear
What to Pack
Transport
Stay
Time Zone: GMT +2
Currency: Euro EUR - €
Country code: +34
Emergency numbers: 112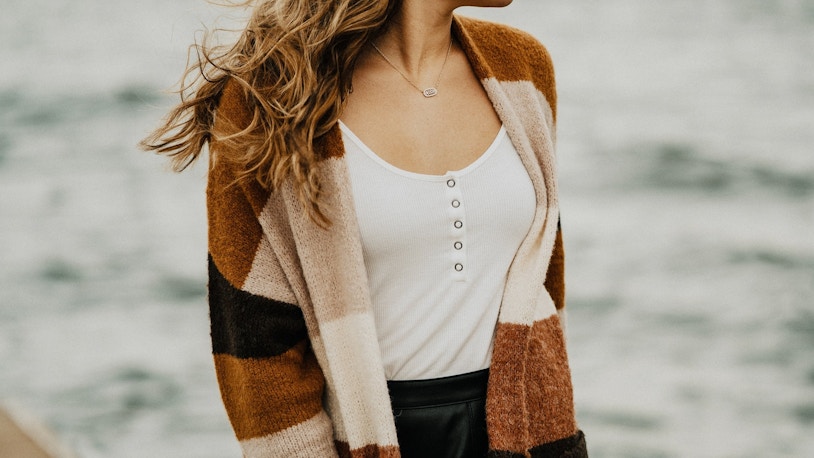 What to Wear in Barcelona in January
 A warm jacket, along with a sweater and scarf is perfect for the cold weather. 
Some good walking shoes will suffice, since you will be doing a fair bit of walking around town.
If you generally feel cold, be sure to carry multiple layers to keep you warm.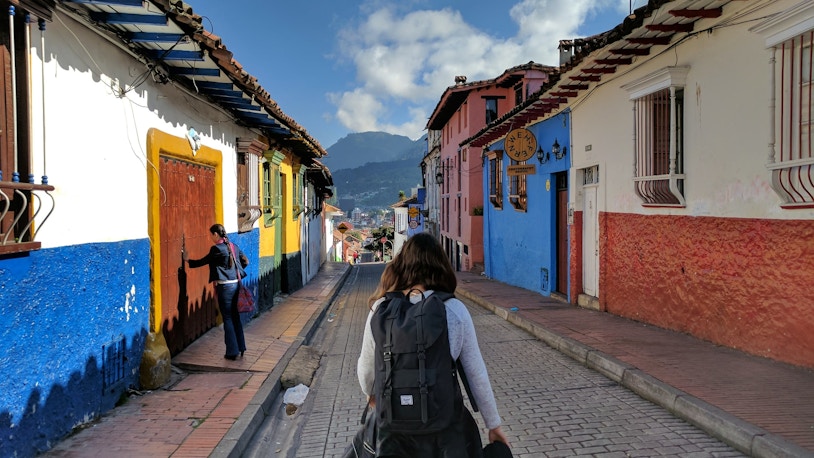 What to Pack in Barcelona in January
Be sure to bring along an umbrella, since there might be the odd shower.
Sunglasses are also a must since the sun can be low and bright. 
Comfortable shoes to walk around and explore attractions.
Power Adapter: A type F plug (grounded) or a type C plug (non-grounded).
A backpack to carry around during the day with enough compartments for all your belongings.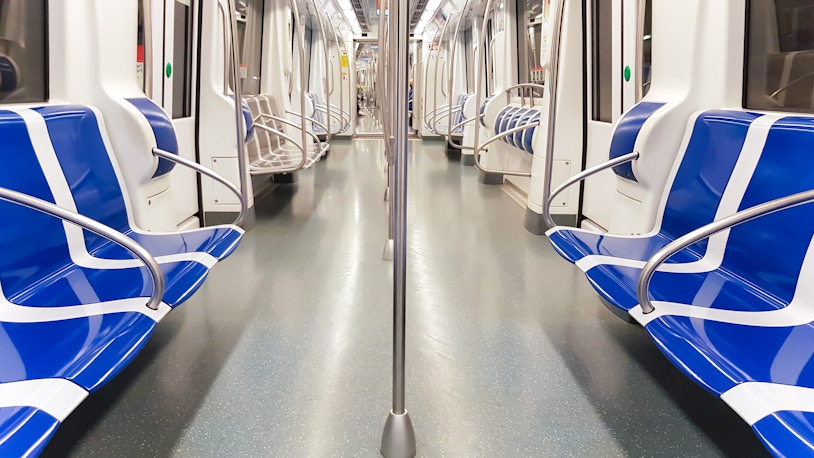 Getting Around Barcelona in January
By Bus: There are over 200 lines that run late into the night, making bus transport convenient and cost effective. City bus map. 
By Metro: Barcelona also had an excellent metro railway network with 8 lines and 161 stations. This is the fastest way around the city. Metro map.
By Cable Car: There are three cable car lines in Barcelona, where you can catch some stunning views of the city. Two of these lines reach Tibidabo, while the other goes to Montjuic. 
By Foot: Exploring the city by foot is a great option in January due to the cool weather. Most of the famous attractions are located close to each other.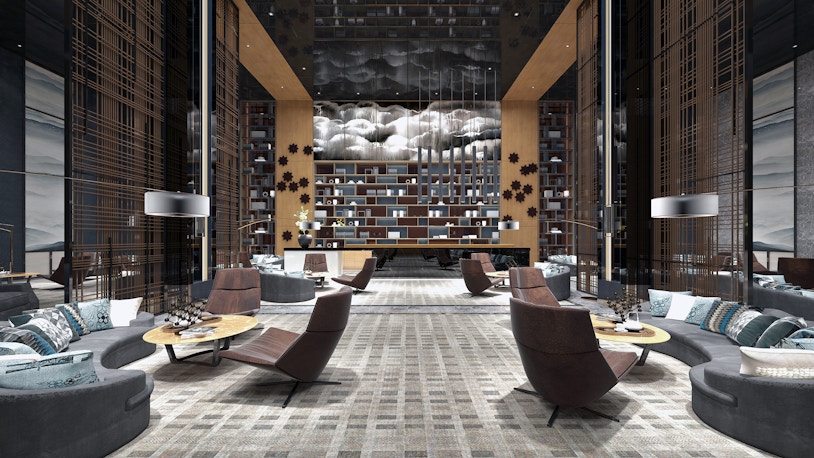 Where to Stay in Barcelona in January
Pick from a variety of hotels in Barcelona in January that suit your budget and travel expectations. From budget-friendly hostel to luxurious hotels, Barcelona doesn't shying away from offering you only the best!
Budget: Hotel Oasis, Violeta Boutique, Hostal Boqueria. 
Mid Range: Mayerling Schumann Barcelona, Murmuri Residence Mercader
Luxury: Grand Hotel Central, Soho House, Mercer Hotel
Explore Barcelona Through the Year
Frequently Asked Questions About Visiting Barcelona in January
Is January a good time to visit Barcelona?
Yes, Barcelona has cool and pleasant weather with very few tourists in January. Barcelona in January is a great time to visit with many exciting things to do.
What are the best things to do in Barcelona in January?
Is Barcelona cold in January?
The average temperature in Barcelona ranges between 16℃ and 10℃.
How hot is Barcelona in January?
Barcelona is typically pleasant and cool during January, and ranges between 16℃ and 10℃. 
Can you swim in Barcelona in January?
The water temperature is quite cold in January, due to the cooler weather. And if you are okay swimming in cold water, then you can try swimming in the beach. 
Is it sunny in Barcelona in January?
Yes, it is fairly sunny in Barcelona in January. 
What clothes to wear in Barcelona in January?
Be sure to layer your clothes since it can get quite chilly in the evenings and night. 
Is it rainy in Barcelona in January?
There is a high chance of rain for about 5-6 days in the month of January. 
Is Barcelona expensive to visit?
Since January is the off-season, Barcelona is quite budget friendly. Airfare and hotel tickets are lower than the rest of the year if you book it in advance. 
Barcelona is safe for tourists. However, petty thievery such as pickpocketing is quite common. 
What can I see in Barcelona in January?
You can visit the famous Gaudi attractions such as the Sagrada Familia, Casa Batllo, and other museums during January.
What are the major events in Barcelona in January?
The major event in January is the Three Kings Parade. 
What is the average temperature in Barcelona in January?
The average temperature in Barcelona ranges between 16℃ and 10℃.
What are the best things to do with Kids in Barcelona in January?
The museums are a great place for kids to visit and learn about Barcelona's history and culture. 
What are the main festivals in Barcelona in January?
The major festivals are Els 3 Tombs and San Anthony Festival.