Things to do in Barcelona with Kids | The Ultimate Barcelona Guide
Contents
The capital city of Catalonia, Barcelona, is settled on the shores of the Mediterranean Sea, which means miles of sandy coastline and spellbinding views. Traveling to Barcelona with kids is a treat for the family with fun activities, intriguing architecture that even the kids will stop to stare at, and a culture that is fascinating and inviting. 
Whether you wish to participate in a cooking class and learn to make paella with the kids or if you want to visit a museum to teach kids a bit of history, there is something that will catch your eye in Barcelona. Take a walk on Las Ramblas, go on an Antoni Gaudí tour, and watch the mesmerizing water show at the Magic Fountain in Montjuic. Here is our guide to the perfect, fun-for-all, trip to Barcelona with kids!
Best time to visit Barcelona with Kids
March to May is the best time to visit Barcelona with Kids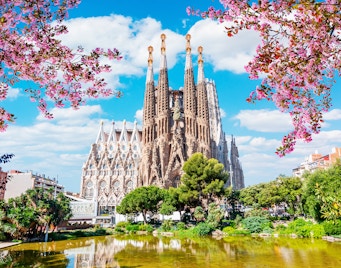 Spring
Spring, March-May, is one of the best times to visit Barcelona with kids as the temperature is mild and pleasant while the atmosphere is electric owing to the many Spring festivals like Sant Jordi's Day. Spring is also the ideal time to visit nearby areas like Costa Brava and Girona as the crowds are thinner.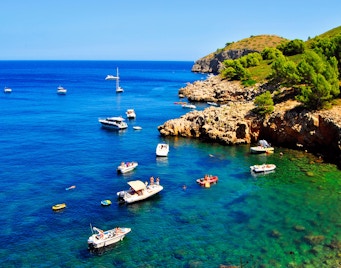 Summer
Summer, June-August, in Barcelona is sweltering and sultry, think umpteen ice-cream cones for the kids and Sangria for the parents. Summer is peak tourist season in Spain. For the best experience, visit popular landmarks like La Sagrada Família as early as possible before the post-lunch crowds.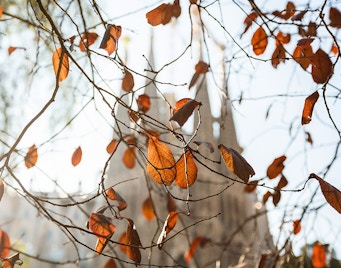 Autumn
Autumn, September-November, signals the end of sultry afternoons with a cool breeze lifting spirits for a more festival atmosphere. La Mercè Festival is the most-awaited fall event with citywide celebrations, firecrackers, dancing, and pageantry. Autumn is also the rainy season, so if you're traveling to Barcelona with kids, this is something to take into consideration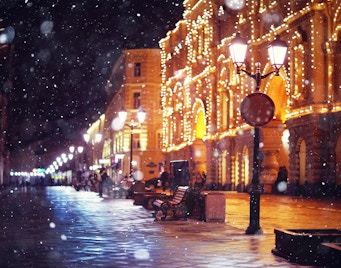 Winter
Winter, December-February, in Barcelona is a mild affair with temperatures hovering around 16°C, perfect for kids as you don't have to worry about runny noses and untimely colds. The crowds are thinner after the busy autumn season and you can enjoy the city a lot more luxuriously. 
Spend at least four days in Barcelona with kids as you can cover a lot of ground in terms of popular attractions, amusement parks like Tibidabo, and the beaches. 
Top 15 Things to Do in Barcelona with Kids
Kids Under 3
Kids Between 3-5
Kids Between 6-8
Kids Between 9-12
Kids Between 13-16
Suggested Itineraries for Barcelona with Kids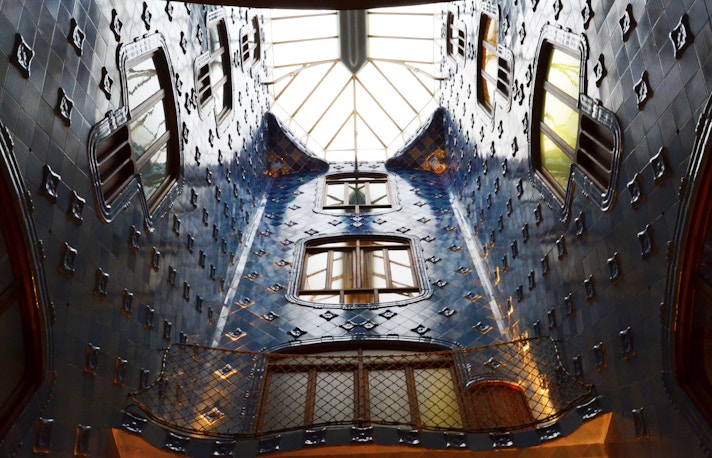 Two-Day Itinerary
Day 1
Morning – Ciutadella Park
Noon – Nova Icària Beach
Evening – La Boqueria Food Market
Night – Live Music at Casa Batlló
Day 2
Morning – Tour of the Gothic Quarter
Noon – Parc Güell
Evening ­– La Ramblas
Night - Magic Fountain of Montjuïc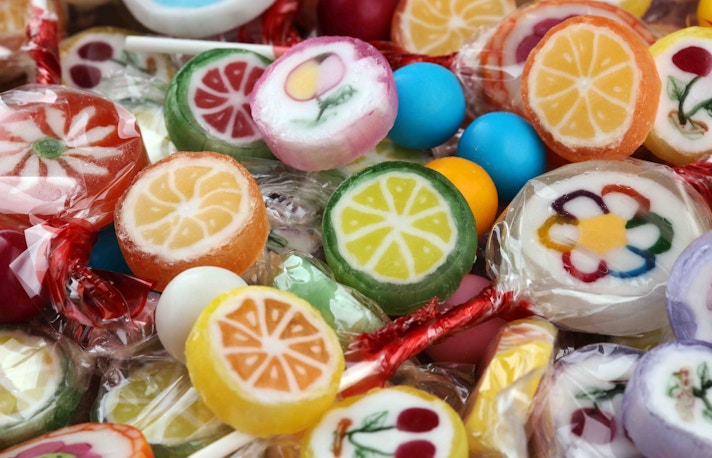 3-Day Itinerary
Day 1
Morning – Barceloneta Beach
Noon – Las Ramblas
Evening – Camp Nou
Night – Paella Cooking Class
Day 2
Morning – La Sagrada Família
Noon – La Boqueeria Food Market
Evening – Open-air Cinema at Montjuïc
Night – Magic Fountain of Montjuïc
Day 3
Morning – Picasso Museum
Noon – Nova Icària Beach
Evening – Sant Antoni
Night – Live music at Casa Batlló
Tours & Tickets
Barcelona is an invigorating city for sightseeing, adventure, and excitement. A guided tour or a self-guided tour for different activities can be a rewarding and fulfilling experience with kids as it is cheap, all-inclusive, and time-saving. Some of the most popular tours are city tours, bike tours, and even day trips to nearby areas. Kids will love a Gaudí tour of landmarks like Park Güell and Casa Milà that are listed as heritage sites by UNESCO owing to the eclectic and quirky architecture inspired by Gothic style.
Telerific De Montjuic or Cable Car
Price: €13,50
Skip-the-Line Tour of the Gothic Quarter
Price: €25
Girona & Figueres and Dalí Museum
Price: €79
Know Before You Go
Packing For a Trip with Kids
How to Get Travel Insurance
Shopping Hacks
Public Transport Passes
Getting Around
Pack essentials like raincoats, umbrellas, and vats of sunscreen for Barcelona where the streets are trendsetting and the beach is reserved for shorts and swimwear. 
Opt for a family holiday insurance that covers accidents like baggage loss, hotels, medical emergencies, etc. when you are traveling to Barcelona with kids. Another important reason for travel insurance is that it covers trip cancellations, delays, or interruptions.
Open-air markets like La Boqueria and Sant Antoni are cheap, accessible, and lively, however, some other popular areas with independent boutiques and designers are La Roca Village for outlet shopping, Chocolates Lacasa – La Boutique, and La Manual Alpargatera for espadrilles. 
Metro
There are 8 metro lines in Barcelona connecting the majority of the city. It is a convenient, time-saving, and feasible mode of transportation. With a T-casual card or a Barcelona Card, you can use the Barcelona metro network at a discounted price. For kids younger than 4 years, train tickets are free or discounted. 
Train (FGC)
The FGC works in tandem with the Barcelona Metro (TMB) with three lines – L6, L7, and L8. Avail free transfers on multiple modes of transportation within 1h15m. 
Tram
The Barcelona Tram was inaugurated in 2004 and it is an efficient way to see the city as it serves two major lines connecting shopping areas, residential areas, and industrial zones. A single ticket will cost you €2,40. You can purchase a Hola Barcelona card for discounted rates for adults and kids.
Taxi
The iconic yellow-black taxis in Barcelona are easy to find, convenient, and cheap with fares starting from €2,50. You can get a taxi straight from the airport to your hotel. 
Bus
A transport pass or a travel card will work on buses as well as trains in Barcelona. The city is serviced by 1000+ buses that connect over 100 routes and supplement the FGC and TMB. Low-floor buses are accessible to people with reduced mobility. 
Rental Bikes
Bike tours of Barcelona are a popular way to get around the city and, at the same time, visit popular attractions and landmarks. Special bicycle lanes ensure your safety as they weave through roads and parks. Some of the bike rental companies are AJO, Bamboo Bike, etc. 
Car
Car rentals are ideal for day trips to nearby areas and regions such as Costa Brava or Montserrat, however, the public transport system is the best way to travel around Barcelona.