10 Best Hotels in Barcelona | Barcelona Travel Guide | Barcelona Tickets
Barcelona is a dazzlingly beautiful city with a lot to offer. The city is amongst the world's leading tourist and cultural centers and contributes substantially to entertainment, fashion, sports, and the arts, making it a true-blue global city. In particular, Barcelona is renowned for showcasing the wonderful works of art of Lluis Domenech I Montaner and Antoni Gaudi. 
The seaside city of Barcelona also boasts architectural marvels from almost 2000 years ago, including majestic temple columns, subterranean stone corridors, and ancient city walls. 
Apart from the churches and museums, and hills and beaches, Barcelona also boasts a spectacular dining and drinking scene that'll elevate your experience to the next level. If you're excited about visiting the city, here are some of the best hotels in Barcelona that you can consider for your trip.
Top Hotels in Barcelona
Budget Hotels
Mid-Range Hotels
Luxury Hotels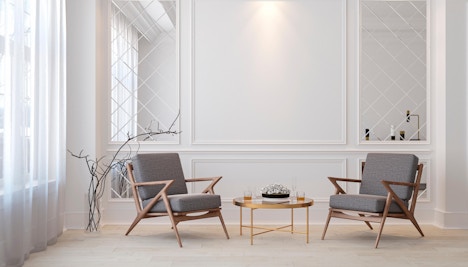 Chic & Basic Lemon
This chic hotel with a tropical vibe is a 5-minute walk from the bustling Plaça de Catalunya and 3 km from Sagrada Família. Inspired by the exuberant nature of the tropics, the hotel is designed with contemporary decoration in yellows and greens that instantly transport guests to a fresh and impulsive world.
Enjoy colorfully decorated 30 rooms spread over 5 floors and a bi-level terrace ringed with potted palms.
Address: Carrer de Pelai, 6, 08001 Barcelona, Spain
Google Maps | TripAdvisor
Price: $52 per night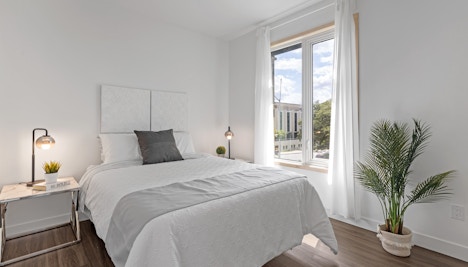 Primavera Hostel
Located in a stately building of the early twentieth century, this casual hostel is a dynamic, bright, and warm space preserving the touch of traditional architecture. Featuring original brick ceilings the dorms have balconies with city views. It is a 3-minute walk from Verdaguer metro station and 11 minutes' walk from Sagrada Família church.
You can enjoy and relax in the spacious colorful common lounge with a television, big sofas and good books.
Address: Carrer de Mallorca, 330, 08037 Barcelona, Spain
Google Maps | TripAdvisor
Price: $50 per night
Hotel Market Barcelona
This trendy budget hotel is located right next to the Sant Antoni Market, where you can get your dose of cheese, charcuterie, and other delights during your stay. Modern and chic black and white interiors coupled with a delightful restaurant on the ground floor, your stay here is bound to be chic and relaxing. Reviews say that the sunset from the balconies of this hotel is a sight behold.
Other amenities include a stylish restaurant serving Catalan cuisine, and a plush bar.
Address: Carrer del Comte Borrell, 68, 08015 Barcelona
Google Maps | Tripadvisor
Price: $45 per night
Frequently Asked Questions
Q. Is Barcelona an expensive city to visit?
A. Popular attractions can be a bit pricey, but getting a day-pass can be quite economical.
Q. Do hotel staff speak English in Barcelona?
A. English is spoken in Barcelona as the city is popular among tourists from all around the world. Most hotels should be able to communicate in English. However, don't expect the same from small and family-run places.
Q. Is smoking allowed in hotels in Barcelona?
A. Depends. Some hotels may enforce a strict no-smoking policy. Please check with your preferred hotel.
Q. What are the safest neighbourhoods to stay in?
A. The safest neighbourhoods to get hotels are L'Eixample, Poblenou, Poble Sec and Gràcia. 
Q. Is food expensive in Barcelona?
A. Food in Barcelona usually does not burn a hole in your pocket with average prices ranging from 10 to 20 euros.
Q. Is Barcelona a pedestrian-friendly city?
A. Yes. Barcelona has dedicated pedestrian zones all around, so you can experience the city on foot if you please.
Q. How do I avoid looking like a tourist in Barcelona?
A. It is advised to dress for the weather, be alert when on the streets, and avoid spending too much time in crowded places.
Q. Will I get a refund if I need to cancel my hotel reservation?
A. Yes. As long as you do it prior to the deadline set by the hotel, you should be able to get a full refund. 
Q. Which areas have hotels near nightlife in Barcelona?
A. The city is known for its lively nightlife. Some of the areas with great nightclubs are Ciutat Vella, Eixample, and Port Olympic.
Q. What are some things to not do in Barcelona?
A. Things to avoid in Barcelona - Eating on La Ramblas, jumping queues, visiting attractions without booking in advance, taking pickpockets for granted.