Colònia Güell | The Definitive Guide to Barcelona
Contents
Practical Information
Timings
Address
Ticket Price
Best Time to Visit Colonia Guell
Hotels Around Colònia Güell
Monday to Friday: 10:00 AM to 7:00 PM
Saturday to Sunday: 10:00 AM to 3:00 PM
Colònia Güell has different opening hours for winter (November to April) and summer (May to October).
Summers are the most popular season to visit Barcelona and crowds tend to be massive. Choose early hours of the day i.e. 10:00 AM to 11:00 AM for a visit and early-spring and late-fall are the best seasons to enjoy a hassle-free time. Colònia Güell is mostly popular with history and architecture enthusiasts and travelers who enjoy an immersive cultural experience. 
Top 10 Things to Do/See Around Colònia Güell
Gaudi Crypt
The Gaudí crypt is the only completed part of the Church of Colònia Güell. The crypt is built into the hillside as part of the natural surroundings and features little light combated by the stained-glass windows allowing in iridescent beams of light.
The Chapel
The Chapel is where Gaudí spent hours developing novel architectural techniques, like the poly-funicular scale model, as he planned to build two naves, catenary arches, a bell tower that was 40 m in height, and mosaic stained-glass windows some of which was completed before funding was withdrawn in 1973.
Industrial Buildings
A juggernaut of modernist history, the industrial town or Recinte Industrial of Colònia Güell features the most innovative technology and architecture. Brick walls interspersed with the use of industrial materials like iron and ceramic reflect the changing times during the 19th-century.
Colònia Güell Exhibition
A permanent exhibition located in the old cooperative at Colònia Güell with five areas namely Industrial Colonies, The Mill, People, Colònia Güell, and Gaudí's church. For travelers interested in the history of the workers' colonies in Catalonia, the exhibition is a memorable experience. Look out for the model of the church that was used to construct La Sagrada Familia.
Can Soler de la Torre
Can Soler de la Torre is located in Plaça de la Masia and served as the summer residence of the Güell family. The estate was transformed into a place for arts and culture, and signified an ambition to improve the workers' quality of life. Today, the old mill that belonged to the Count stands as a World Heritage Site along with other buildings of import.
Ca L'Ordal
Ca L'Ordal was home to peasant families who served the landowners as tenants, some of whom were employed at the mill. The residences were designed by renowned modernist architect Joan Rubió i Bellver in 1894. Ca L'Ordal is located in Plaça Anselm Clavé and is one of the heritage sites in the industrial village.
Ca L'Espinal
What was once the residence of the mill administrator now acts as a private residence. Ca L'Espinal was built by Joan Rubió i Bellver in 1900 and is located on Malvehy Street in Colònia Güell. The unique architectural elements set this building apart from the rest with brick lattices, geometric shapes, and its construction as an ancient steeple.
Casa del Secretario
One of the few buildings in Colònia Güell that stands apart from the rest, the Secretary's House features unique architecture with a spacious balcony and an iron bat motif on the door. The house was the residence of the Secretary of Santa Coloma de Cervelló.
Torre Salvana Castle
'The Castle of Hell' is right at the entrance of Colònia Güell and it was built as early as the 10th century. The castle now stands in ruin as it was torn apart after a war in 1715. It has many legends associated with its walls and locals claim to have experienced more than one paranormal activity inside the castle.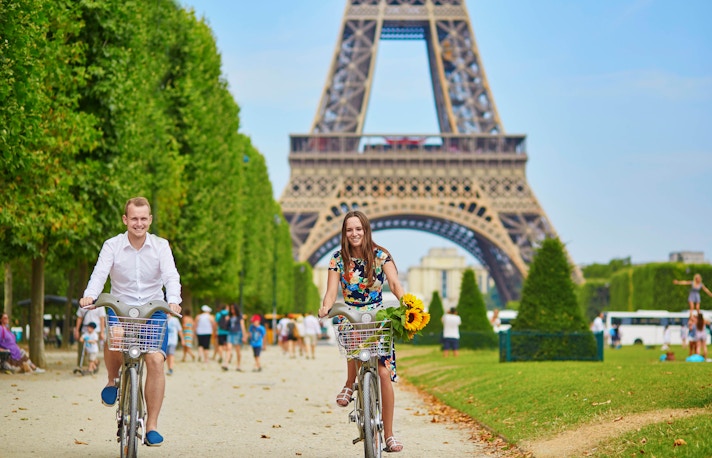 Go on a Gaudi Bike Tour
Antoni Gaudí left behind a celebrated and revered legacy in Barcelona that you can witness on a self-guided bike tour or a guided tour with a well-informed guide. From historic landmarks like Park Güell and La Sagrada Familia to Casa Batlló, immerse yourself in the works of Modern Catalan architecture. Tickets can be bought directly from vendors like Viator or Barcelona-Tickets and prices range from €20-€50.
How to Get to Colònia Güell
Train
If you choose to travel via train, take the FGC from Plaza Espanya, Barcelona to Colònia Güell (Station S3, S4, S8, and S9. For a truly special experience, travel aboard the Gaudí-inspired FGC train sets that feature interiors inspired by Colònia Güell Crypt. This train runs on Saturday and Sunday.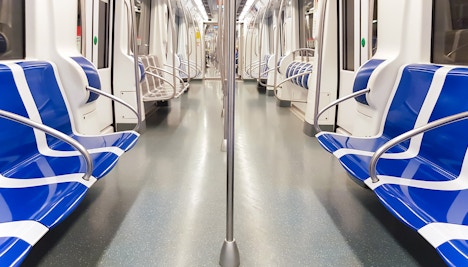 Metro
You can even take the metro to reach any one of the FGC lines or travel by bus that is an hour-long journey.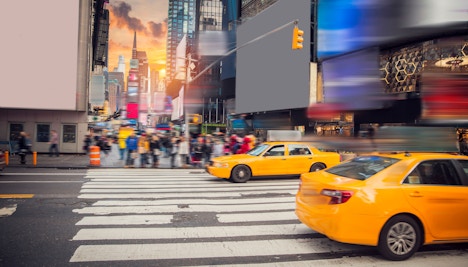 Car
If you wish, you can rent a private car (Map) to reach your destination as this is the fastest way to get to Colònia Güell.