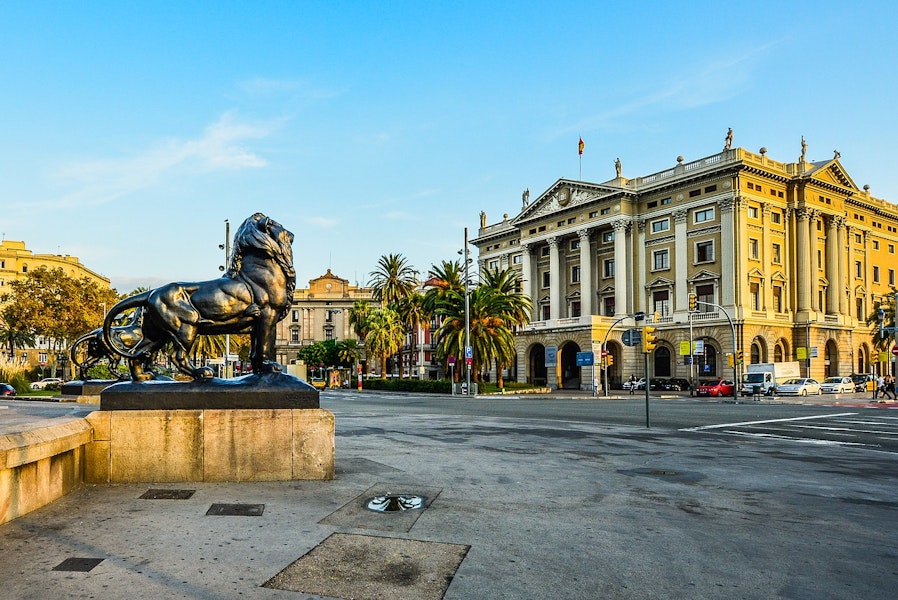 Day Trips from Barcelona | Barcelona City Guide
A treasure trove of history and a pioneer in modern art and architecture, Catalonia's capital city, Barcelona, is a pastiche of images steeped in stories. As the birthplace of Catalan Modernism, Barcelona boasts architectural marvels such as Antoni Gaudí's Parc Güell and art by the virtuosos like Pablo Picasso and Joan Miró. A trip to Barcelona is always enriching and when combined with day trips to nearby regions, it is all the more fulfilling. Here is an in-depth guide to the 'Top 5' day trips from Barcelona to complete your Spanish itinerary!
Top 6 Day Trips from Barcelona
How To Book A Day Trip From Barcelona
Traveling to a foreign country, especially for the first time, can be a daunting affair for even the most seasoned traveler. Arranging transportation, booking tickets, and navigating unfamiliar GPS routes is even more intimidating if not done right.
Choose guided day trips from Barcelona to save yourself the trouble of renting a car or figuring out which train to board and where to disembark. From hotel pick-up to air-conditioned motor coaches, easy bookings and cancellations, and inclusions like museum visits, walking tours, and even lunch (for some), guided tours are ideal when you're with family or traveling in a group. Most of the tours can be booked online and tickets are emailed directly to your phones.
Know Before You Book A Day Trip From Barcelona
Barcelona is a fairly expensive place to visit in Europe and day trips from Barcelona would cost you slightly more as these are popular coastal towns and mountain ranges. Travelers can expect to pay between €60-€150 per day including transportation, accommodation, food, etc.
When you have just 24 hours at your disposal, planning your day is of utmost importance. Figure out all that you'd like to see in advance, check the routes and opening hours of each attraction. If you're not keen on planning, leave the hassle to experts and book yourself a guided tour that has your day charted out with all the prime attractions covered.
Cash, credit cards, and debit cards are widely accepted across the city and nearby areas. You will find numerous ATMs, but you may face a withdrawal fee on foreign currency. Carry your ID cards as they are required when paying with a credit card.
Tipping culture in Barcelona is around 5% at restaurants and it is up to you to tip taxi drivers or in a bar.
Keep aside a whole day for a day trip and try not to plan anything for the evening since you'll be exhausted after all the travel and sightseeing.
Check the weather of your day trip destination before setting out from Barcelona. While Barcelona may be sunny, other parts of Spain may not be.
FAQs
Q. What is the best time to take day trips from Barcelona?
A. Spain is in Southern Europe and hence, tends to get hotter during the summer months. Although Barcelona has temperate weather, it tends to sizzle in the months of July and August. The best time to visit would spring and late fall.
Q. Where can I rent a car in Barcelona?
A. Sixt is one of the rental car companies you can check out for your transportation requirements.
Q. What is the main airport of Barcelona?
A. Barcelona's main airport is El Prat.
Q. What are some of the local foods I should try in Barcelona?
A. Xuixo, Spanish omelet, paella, tapas, and pan con tomate, to name a few.
Q. Which water sports can I try while in Spain?
A. Some of the most popular water sports include kayaking and snorkelling in Costa Brava, sailing, cliff jumping, and paddle-boarding or deep-sea diving.