Events in Barcelona | The Ultimate Barcelona Guide
Contents
January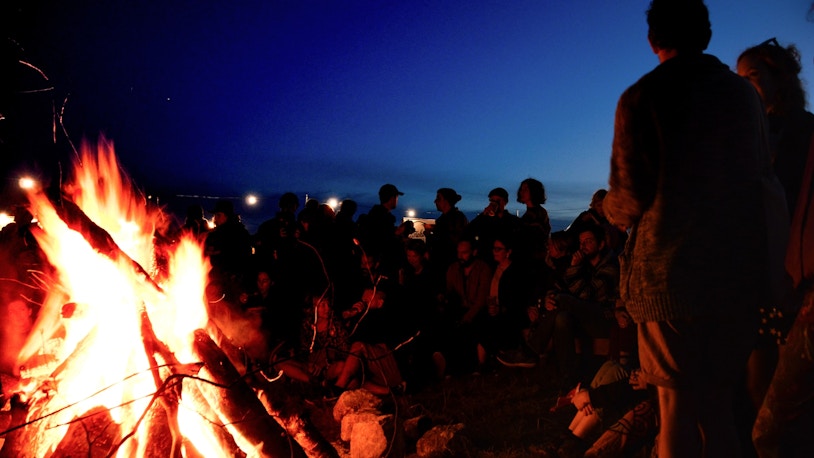 San Pobla a Gracia
When: From 23rd to 25th January
The Sant Antoni bonfire, held in Gracia, is traditionally a Majorcan tradition that's been adapted to Barcelona culture over the years. The event primarily consists of cultural exhibitions from the Principality and Mallorca. The event is organized on the last weekend of January.
February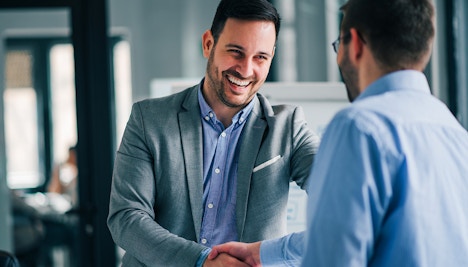 BCNegra
When: 24th January to 3rd February
Another popular Barcelona event in February, BCNegra includes a great variety of activities, including talks, readings, meetings with authors and more. The event is organized throughout different locations in Barcelona, such as the National Art Museum of Catalonia, the Blanquerna Faculty of Communication and others. (Image Credits)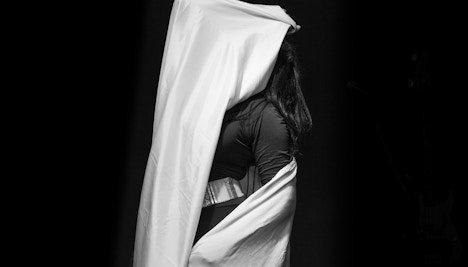 Salmon Dance Festival
When: 22nd January to 10th February
Barcelona's very own Salmon Dance Festival strives to reduce the distance between actors, producers, and audiences by putting them together while focusing on the value and experimentation that is put into processes. Open for everyone, the Salmon Dance Festival is a must visit if you're in Barcelona in Jan-Feb. (Image Credits)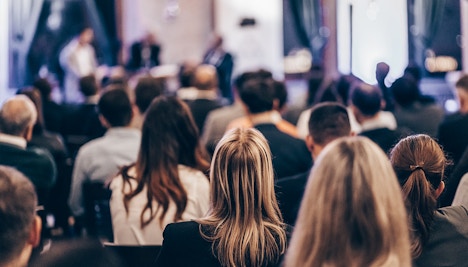 Mobile World Congress
When: 14th February (Canceled in 2020)
Arguably the most important and popular mobile phone technology convention in the world, the Mobile World Congress brings together numerous tech enthusiasts to the city. Meet fellow techies and bond over tapas on the company card at the beautiful Fira Gran Via, the venue for the convention.
March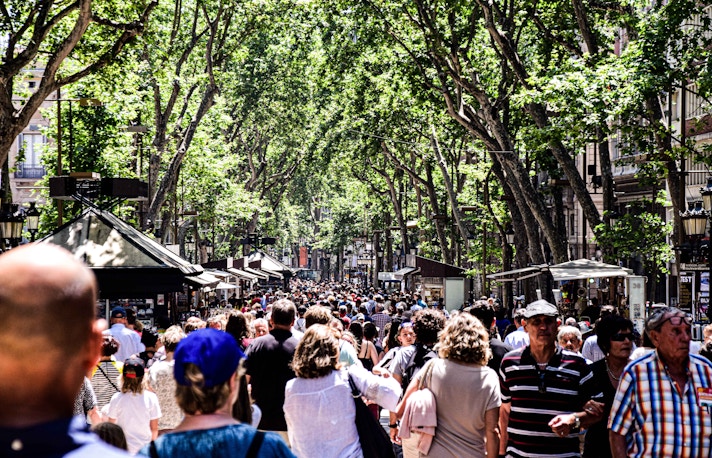 Sant Medir
When: 3rd March
Best known for featuring truckloads of desserts and candies that are thrown at visitors from horses, trucks, and musical floats, Sant Medir is a popular event in Barcelona. Generally organized at the beginning of March, Sant Medir is the perfect event to attend with the whole family. The colorful parade passes through the neighborhoods of Gracia, Sarrià-Sant Gervasi and La Bordeta.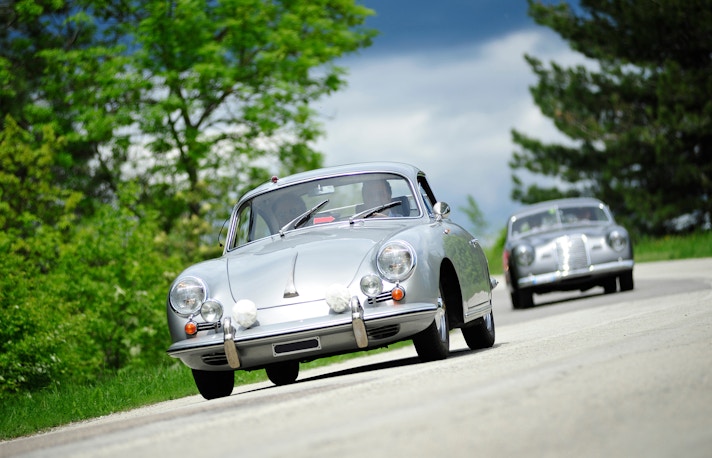 Sitges Barcelona Car Rally
When: 16th to 18th March
One of the oldest Barcelona events and one unlike any other, the Sitges Barcelona Car Rally has been a tradition since 1959, where people showcase cars from the 1900-1924 era.
April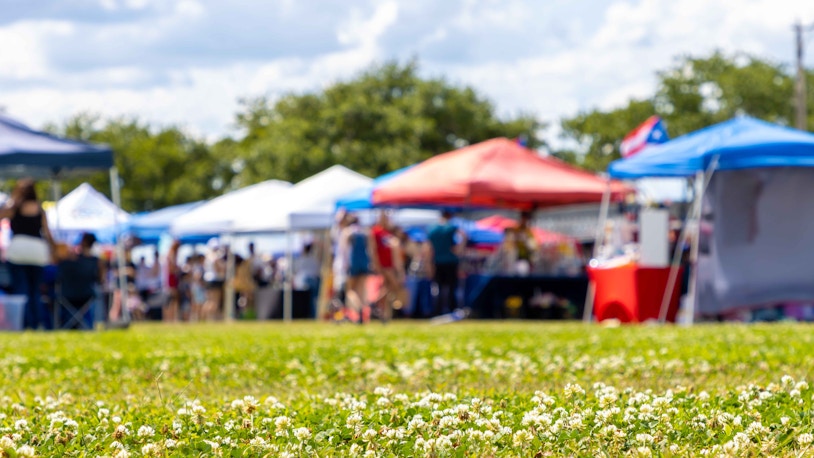 Feria de Abril
When: Postponed in 2020 due to Coronavirus
Celebrate with traditional Andalusian food and dance at this massive 10-day event. Please note that the dates for this event may be postponed or canceled due to the Coronavirus pandemic. 
May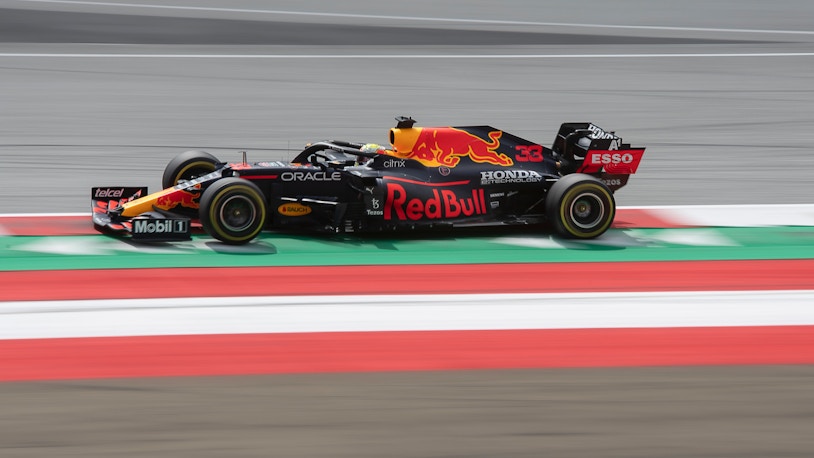 F1 Grand Prix
When: Postponed in 2020 due to Coronavirus
The 2020 edition of the Spanish Grand Prix will take place at the Circuit de Catalunya, on the outskirts of the vibrant, seaside city of Barcelona. Fan of F1 or not, you're in for the thrill of your life as the speedy cars zoom past the stunning track. Book tickets in advance since they tend to see out pretty fast.
June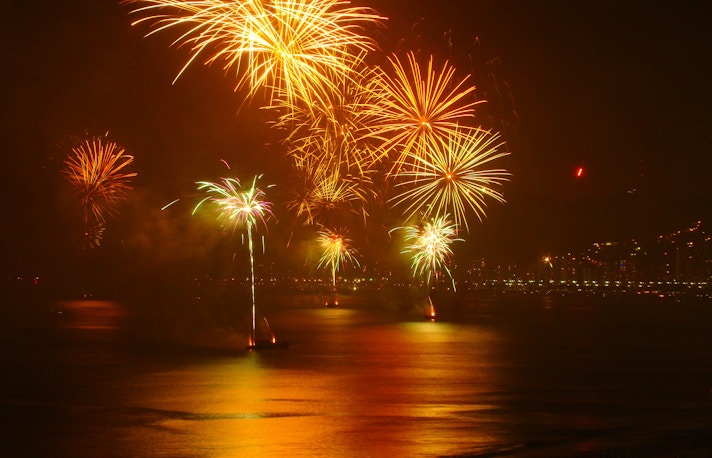 Sónar
When: 18th June to 20th June
The three-day International Festival of Advanced Music and Multimedia Art or Sónar, as it's more commonly referred to, is a must visit for anyone who is a fan of media technologies, electronic music, and contemporary urban art. The event is divided into two distinct parts; Sónar by Day and Sónar by Night, making for a memorable experience.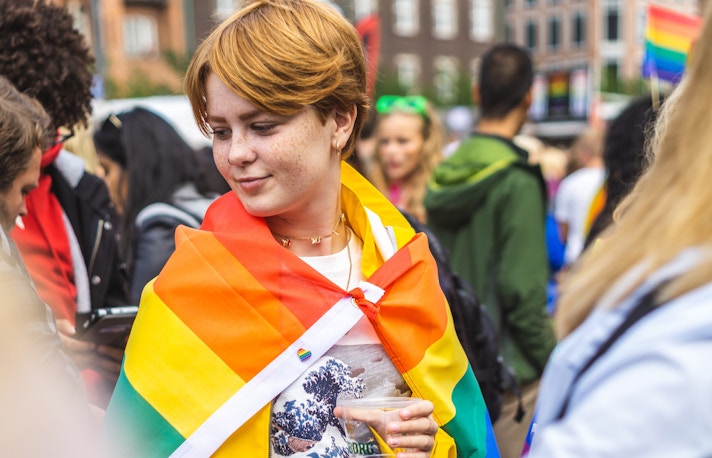 Pride Barcelona
When: 27th June
Organized annually in support of the LGBTQIA community, PRIDE Barcelona is an event for everyone. The 2020 Barcelona PRIDE parade will be held on 27th June, collectively creating a space where everyone is visible, represented, and most importantly heard.
July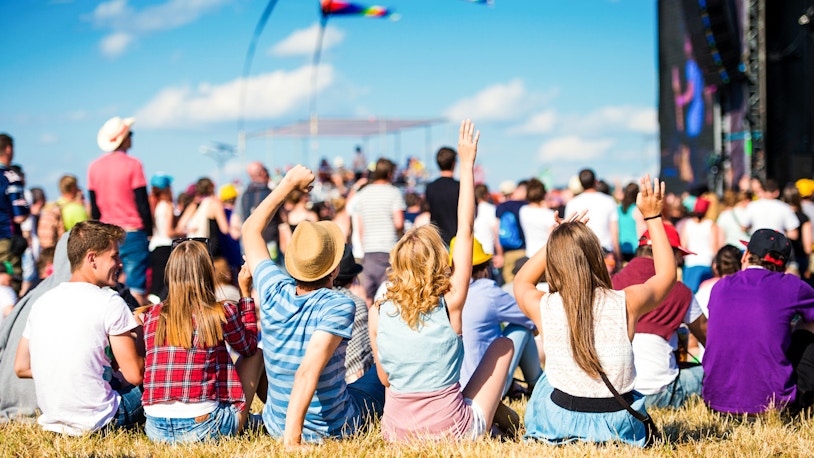 Cruilla Festival
When: 2nd July to 4th July
While not as popular as other Barcelona summer music festivals, including Sonar and Primavera Sound, Cruïlla is perfect for people looking for a stellar alternative and indie musicians. Featuring a smaller crowd and a more compact program, the festival is perfect for a chilled out evening in Barcelona. The lineup includes Of Monsters and Men, Two Door Cinema Club, Die Antwoord, Gwen Stefani, Placebo, Editors, Tom Walker, Rag'n'Bone Man, and Morcheeba.
August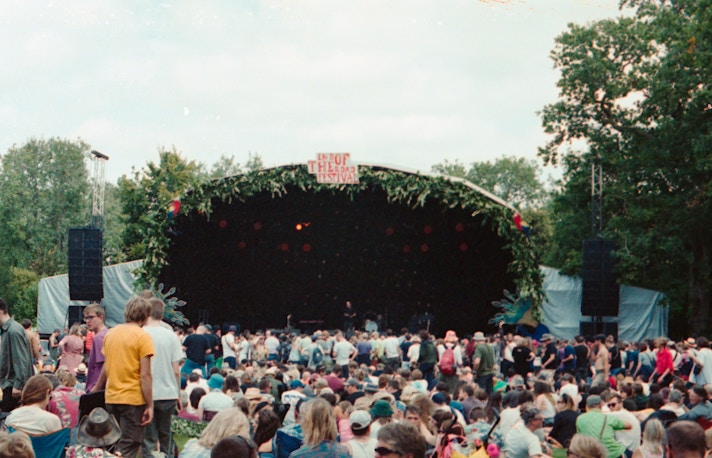 Gandules Film Festival
When: Postponed due to Coronavirus
Boasting a collection of nine stellar movies on a big screen open air cinema, Gandules Outdoor Film Festival is another Barcelona delight. Organized on Tuesday, Wednesday and Thursday from 9th to 25th August at 22:00 at the CCCB on El Pati de les Dones courtyard, this is one film festival you wouldn't want to miss. The festival features a stellar program of movies with Spanish and Catalan subtitles. (Image Credits)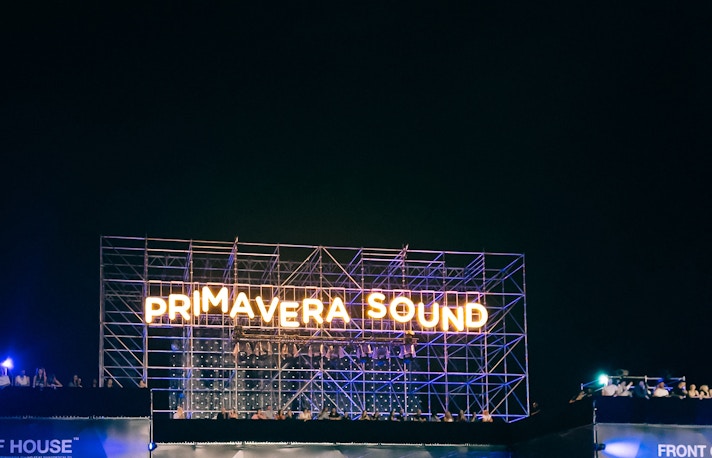 Primavera Sound
When: 26th August to 30th August
Primavera is an epic, three-day, six-stage music festival featuring a wide range of genres. From DJs and electronica acts to a Soundtrack Film Festival and a record fair, the festival has something for every music aficionado. The 2020 edition is set to host a variety of artists, including Tyler, The Creator, Kacey Musgraves and many others. The music festival is scheduled to start on 26th August and end on 30th August.
September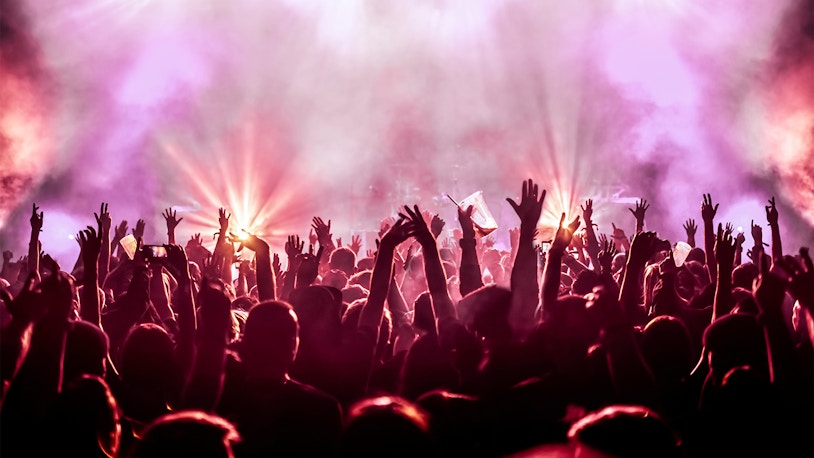 Barcelona Accio Musical
When: Postponed due to Coronavirus
Dating back more than 25 years, Barcelona Acció Musical (BAM) has gained the status of a festival famous for discovering upcoming talents from dance, rock, electronic, and pop music, from Barcelona and the rest of the world. During the festival, more than 40 groups take different stages across the city annually with unique, new and original sounds. BAM always coincides with the city's patron saint festival,  La Mercè.
October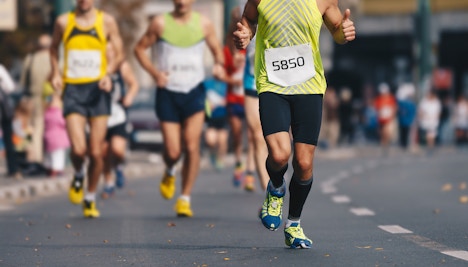 Barcelona Marathon
When: 25th October
Embark on a 42 km journey through the beautiful landscape of Barcelona at the Barcelona Marathon. The 5th biggest marathon in Europe, this fascinating run takes you through all the popular sites and attractions in the city, allowing you to experience Barcelona in an offbeat way. Do prepare to run/walk 42 km if you're considering this Barcelona event.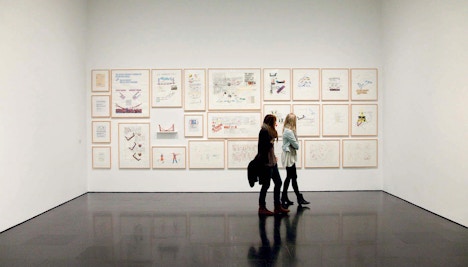 Swab Barcelona International Contemporary Art Fair
When: 1st October to 4th October
An international art fair that showcases galleries from around the world, including curated projects, emerging talent in contemporary art, and collector programs to showcase young artists, Swab Art Fair is a must visit for any art fanatic. Here, you'll discover innovative artistic proposals and get in touch with local and international artists who are challenging the limitations of expression and charting the future of the art scene for years to come. (Image Credits)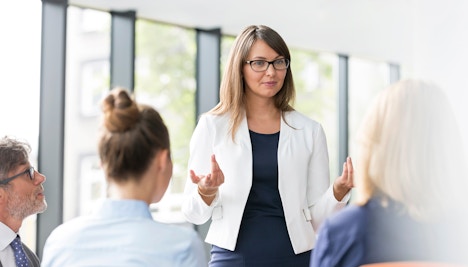 48th Open House
When: 26th October to 27th October
The 48th Open House is being organized to help locals better appreciate the value of good architecture and urbanism. The 48th Open House presents over 200 fabulous buildings of different styles, sizes, and forms to the public. The program will be set within the six Barcelona boroughs, including Barcelona, Vilassar de Dalt, Santa Coloma de Gramenet, Badalona, Sant Joan Despí, and L'Hospitalet de Llobregat. In its 11th iteration, the event is open for all and is one of the few free events Barcelona has in its calendar. (Image Credits)
November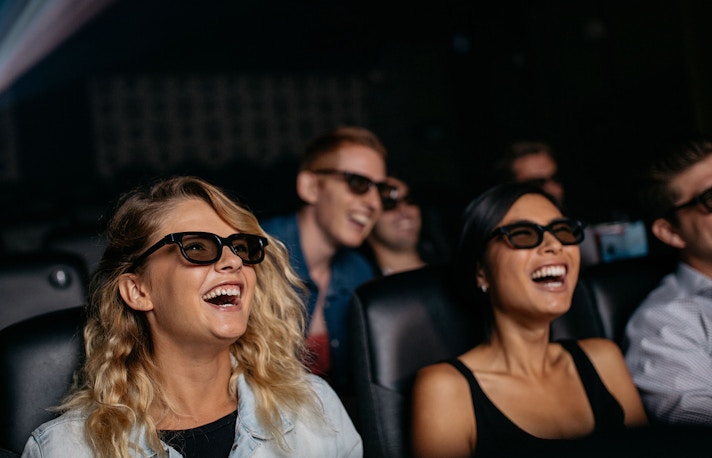 L'Alternativa
When: 16th November to 22nd November
A true delight for fans of independent cinema, L'Alternativa is another stellar event in Barcelona. The event showcases cinema that is daring and takes risks, where feelings and reflections are important. For almost 20 years, the festival has been rooting for and promoting original, creative, expressive filmmaking that explores new ways of invigorating and surprising viewers. The film festival will be organized from 16th to 22nd November.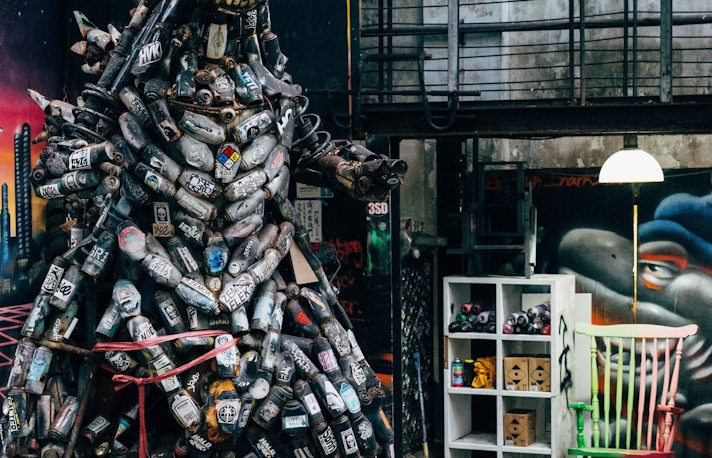 Drap Art
When: To Be Announced
A showcase of art that employs objects trouvés and rejected materials as a resource, Drap Art is a platform for the emerging sector of artists, designers and craftspeople from around the globe. The event is a forum for debate on urban theories and utopias, where recycling specialists meet with an audience looking for a more sustainable way to be creative in an increasingly toxic natural environment.
December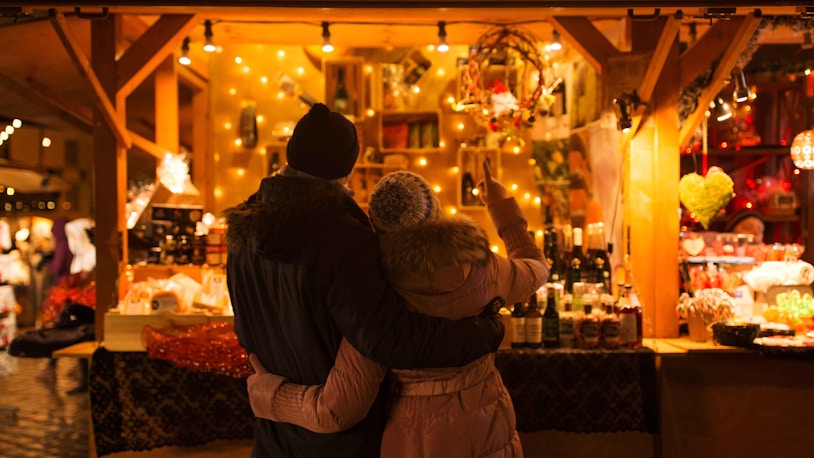 Fira de Sagrada Familia
When: 29th November to 23rd December
Fira de Sagrada Familia is an annual Christmas market that's been held every year since 1960 from November 29 to December 23. The open-air market features over 100 stalls where you can purchase Christmas trees, figurines for the traditional crib, toys, gifts, food and crafts. The market also has a section where Santa Claus meets kids and gets pictures clicked with them, making it the perfect Barcelona event to attend with the entire family. (Image Credits)