La Rambla Barcelona | Things to Do, Restaurants, Facts & More
Contents
What is La Rambla Barcelona Known For?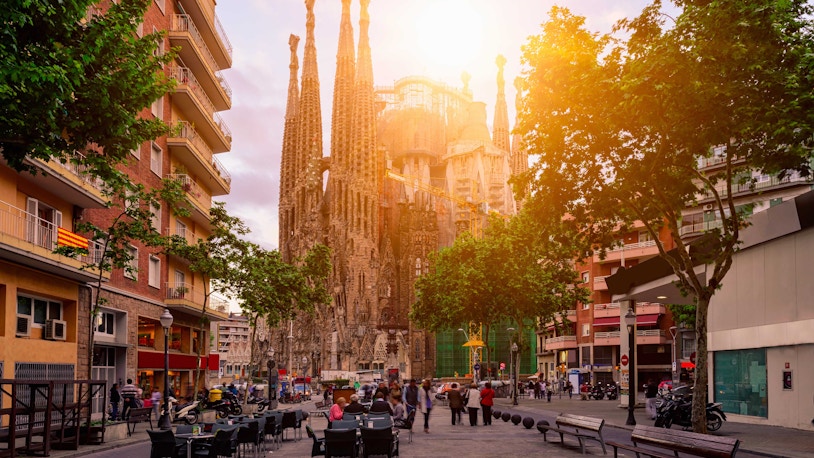 La Rambla is usually bustling, with visitors, locals, and street performers posing as human statues.
There are numerous terraces and eateries on both sides of the street, and it is delightful to sit on one of them and watch people come and go.
Witness live concerts, human statues, and painters who will sketch your portrait or caricature are among the attractions along La Rambla.
Top Things to do at La Rambla Barcelona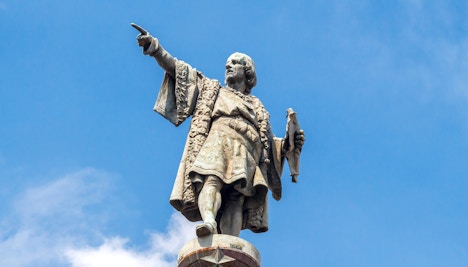 1. See the Columbus Monument
This 60-meter-tall monument looms over the lower end of Las Ramblas, where it touches the sea. It was built in 1888 in commemoration of Christopher Columbus. Take the elevator to the summit for a 360º skyline view, including the harbor, the Mediterranean, and Montjuic Hill.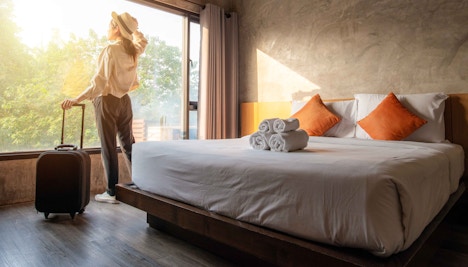 2. Visit Plaça Reial
Plaça Reial is a plaza in Barcelona, Catalonia, Spain's Barri Gotic neighborhood. It is a tourist hotspot, especially at night, because it is adjacent to La Rambla. Many eateries and clubs, including Sidecar, Jamboree, and speakeasy cocktail bar Nou Pipa Club, are located in the square.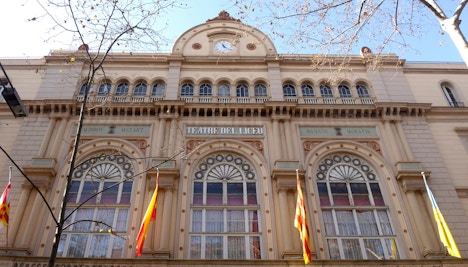 3. Explore Gran Teatre del Liceu
The Liceu Theatre, or Gran Teatre del Liceu, on Las Ramblas, was founded in 1847 and is the city's most famous opera venue for stage performances. Make a reservation for operas such as Otello, renditions of Donizetti masterpieces, contemporary dance nights, or classical music concerts.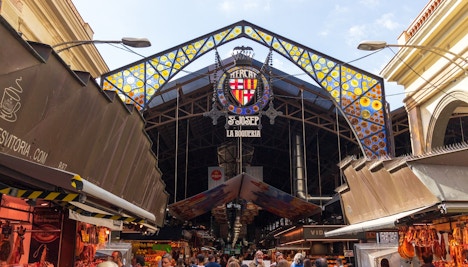 4. Head to La Boqueria
Any traveler to a new city should start by visiting the city's most famous marketplaces. In Barcelona, this means going through Las Ramblas to La Boqueria. It's been the city's freshest, finest grocery store since 1836. There are vibrant displays of fresh fruits and vegetables, frozen fish, curtains of hung red meat, and masses of aromatic flowers. 5. Discover Palau de la Virreina
The Palace Virreina is a Neoclassicism palace that holds significant art exhibitions. It was constructed between 1772 and 1775 and is ornamented with Baroque and Rococo characteristics. It now houses the Cultural Department of the Town Hall and the Centre de la Imatge.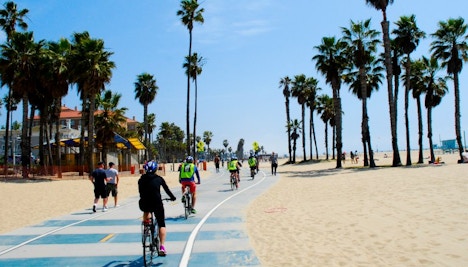 6. Vist Centre d'Art Santa Mònica
Barcelona has amazing art and architecture to offer to visitors. Las Ramblas is no different. The Centre d'Art Santa Monica is one of the many magnificent galleries in the area. The exhibition has artists from all across the world. There's also an appealing rooftop café restaurant.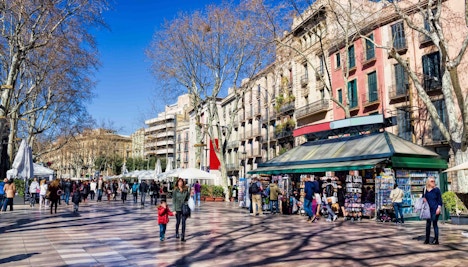 7. The Rambla del Raval
This wide and magnificent palm tree- and cafe-lined plaza, with a weekend market and plenty of people-watching opportunities, was restored in the late 1990s/early 2000s in the center of the formerly run-down Raval district. Make a visit to the roof bar of the hotel Barceló Raval at sundown for delicious margaritas brunch and panoramic views of the city.
Best Restaurants at La Rambla
Shopping at La Rambla
La Rambla is filled with unique and interesting shopping destinations with a range of exciting souvenirs. Here are the best places to shop at in La Rambla Barcelona.
Souvenirs Liceu is a store to buy souvenirs for your trip to Barcelona.
ALE-HOP is a gift shop that offers gifts for all occasions at the best prices.
Rambles Regals SL is one of the best places to buy unique items at La Rambla.
EVERMINE is a women's clothing and accessory shop at La Ramblas.
The Passeig de Gracia is a high-end retail store. Gucci, Burberry, Jimmy Choo, and Armani are among the brands offered.
Plan Your Visit to La Rambla Barcelona
Getting There
Where to Stay
Nearby Attractions
Address: La Rambla 51-59,Barcelona.
Metro: Green Line, L3.
Train: R1, R4, R6, S1
Public Bus: Routes: 47, D20, H14, V13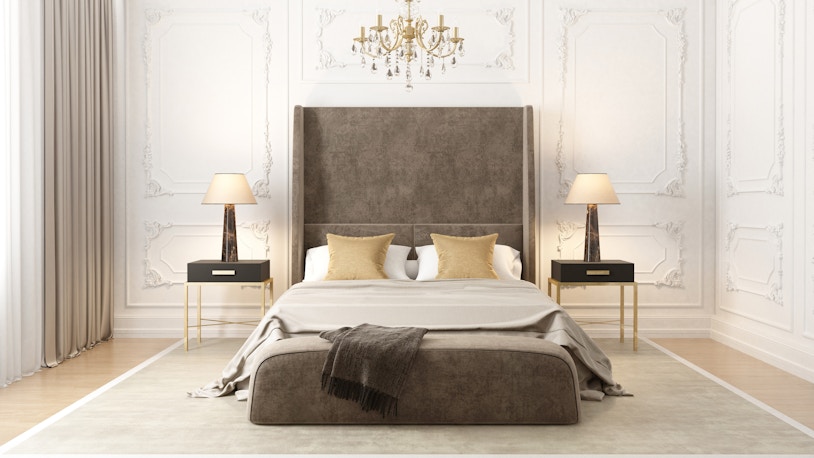 Royal Ramblas: The Royal Ramblas is about about 100 meters from Square Catalunya. It has ac, complimentary WiFi, and a plasma TV in its elegant and stylish rooms.
Hotel BCN Ramblas: Hostal BCN Ramblas is located on the outskirts of the Gothic Quarter, around 400 meters from Barcelona Cathedral. A 7-minute walk will take you to Plaza Catalunya and the MACBA Contemporary Art Museum.
Hotel Arc La Ramblas: The Arc La Rambla is located on the world-famous Las Ramblas, 100 meters from the Drassanes Metro Station. It provides free WiFi in all of its rooms.
Hotel 1898: This refurbished 19th-century building offers a rooftop pool and sun patio. Free WiFi and a marble bathtub are included in the exquisite rooms.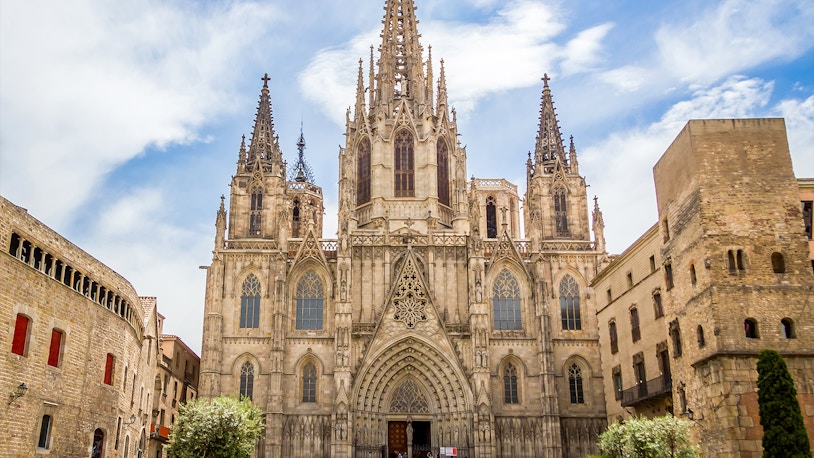 La Sagrada Familia: It is a massive unfinished minor church in Barcelona, Catalonia, Spain's Eixample area. This church was designated as a UNESCO World Heritage Site.
Casa Milà: it is a Barcelona Modernista structure. It was erected between 1906 and 1912 as a residential mansion designed by architect Antoni Gaudi. Here, you'll find exhibits and other cultural and educational activities.
The Museu Picasso: a museum in Barcelona that holds one of the most comprehensive collections of paintings by Pablo Picasso, a 20th-century Spanish artist. The museum has 4,251 pieces on display.
 Museu De L'Erotica: it is a museum dedicated to studying erotica.
Frequently Asked Questions About La Rambla in Barcelona
What is Las Rambla Barcelona known for?
The Ramblas are famous for street performers, including human statues.
What are some of the best things to do at La Rambla Barcelona?
Visit the Columbus Monument, the Royal Palace, the Gran Teatre del Liceu, and the Palau de la Virreina.
Where does La Rambla Barcelona start and end?
Las Ramblas is about 1.2 kilometers long, with Port Vell (near the cruise port terminal) at one end and Plaça de Catalunya at the other.
What city is La Rambla in?
 La Rambla is in Barcelona, Spain.
How wide is La Rambla Barcelona?
Las Ramblas is 36 to 80 feet wide. Sidewalks are often fewer than 10 feet wide, encouraging people to walk in the middle.
Why should I visit La Rambla Barcelona?
La Rambla is one of Barcelona's most prominent cosmopolitan neighborhoods, with millions of visitors each year worldwide. You may expect to run into individuals from at least 40 different nations on any day.
Who built La Rambla Barcelona?
The origin of La Rambla starts in the 15th century. It was initially a sewage-filled stream.
What is the meaning of La Rambla?
The literal meaning of La Rambla is a dry riverbed used as a road or thoroughfare.
How long has La Rambla existed?
La Rambla has existed for over six centuries now.
Is La Rambla Barcelona safe at night?
Yes, La Rambla is safe at night as many tourists enjoy the nightlife till 3-4 AM.