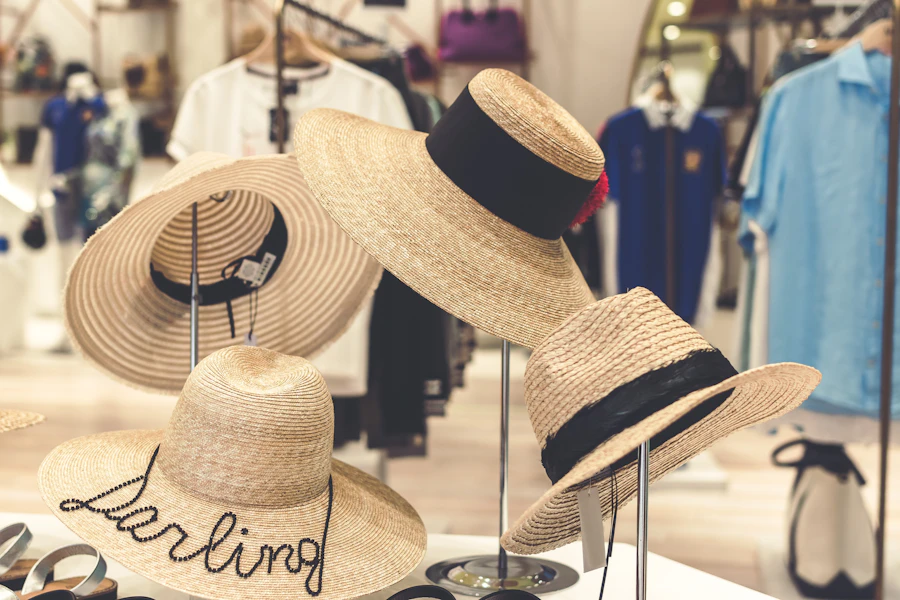 Shopping in Barcelona | The Ultimate Guide to Barcelona Shopping
The fashionable, glitzy Barcelona has developed a reputation in the past years as one of the top shopping cities in Europe. It is easy to see why, as shopping in Barcelona has everything from high-end foreign designer brands to clandestine local boutiques nestled in the backstreets. However, when you're traveling just for a short time, finding out where to find good Barcelona shopping areas can be a bit overwhelming. If you're not sure where to go shopping in Barcelona, then this guide is just for you!
What to Buy - Shopping in Barcelona
Shopping in Barcelona is one of the most famous activities. Both locals and visitors take part in this ritualistic activity. Some of the largest fashion brands in the world have set up shop in Barcelona. If you are looking for deals on high-end brands, Barcelona might present you with ample opportunities. 
Top 5 Things to Buy in Barcelona
Shopping Districts in Barcelona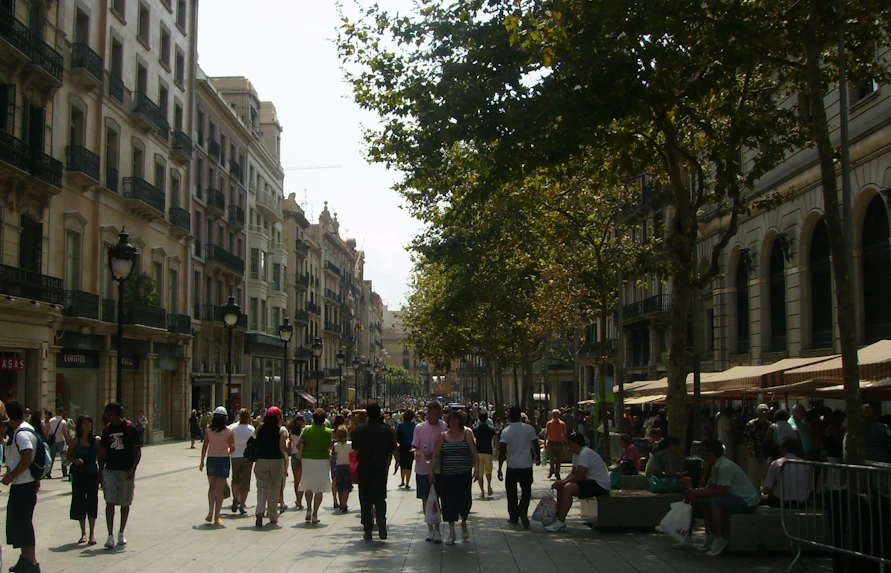 1. Portal del Angel
Portal del Angel is Barcelona's inexpensive shopping spot. The 250 meter-long shopping street extends downhill (towards the water) from Plaça de Catalunya. You'll recognize it by its big neon thermometer hanging above the street. 
What to Buy?
You will be able to spot deals at major clothing chains such as Pull and Bear, Zara, Massimo Dutti, Springfield, Benetton, H&M, Bershka, and Mango to name a few. Porta Del Angel has small shoe shops, mobile phone outlets, and even a Disney store.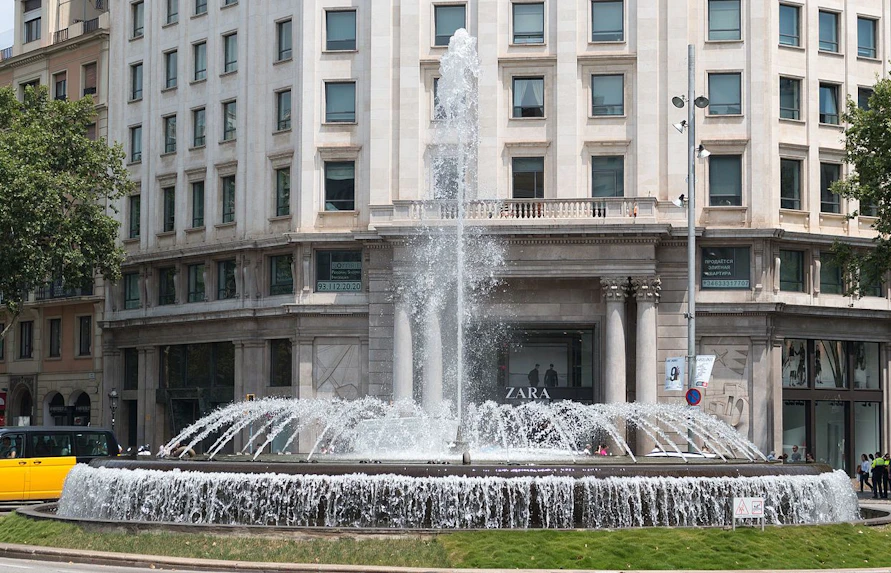 2. Passeig de Gracia
If you are looking to spend big on high-end designer brands, visit the glamorous Passeig de Gracia. Perhaps there is no other shopping area in the world with this many architectural treasures around it. Passeig de Gracia is home to the famous La Pedrera and Casa Batllò. 
What to Buy?
There are plenty of international luxury brands splattered around the area, such as Dolce & Gabbana, Armani, Gucci, Diesel Burberry, and Jimmy Choo among others. This is also the place to go if you are looking for jewelry and watch stores. Notable brands include Bvlgari, Cartier, Rolex, Chanel, and Swarovski.
Best Places to go Shopping in Barcelona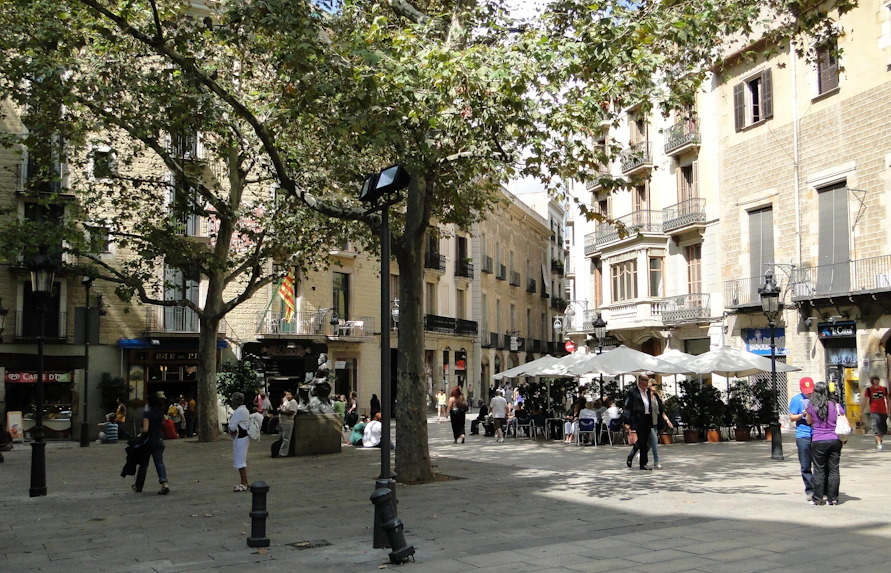 1. Plaça de Sant Josep Oriol
Located inside Barri Gòtic, Barcelona's stunning and iconic community, is Sant Josep Oriol Square. This is a typical square frequented by Catalan artists. Many musicians, painters, and fortune-tellers settle down to share and sell their work in this area. 
What to buy?
Here you'll find individual handicraft shops alongside designer stores.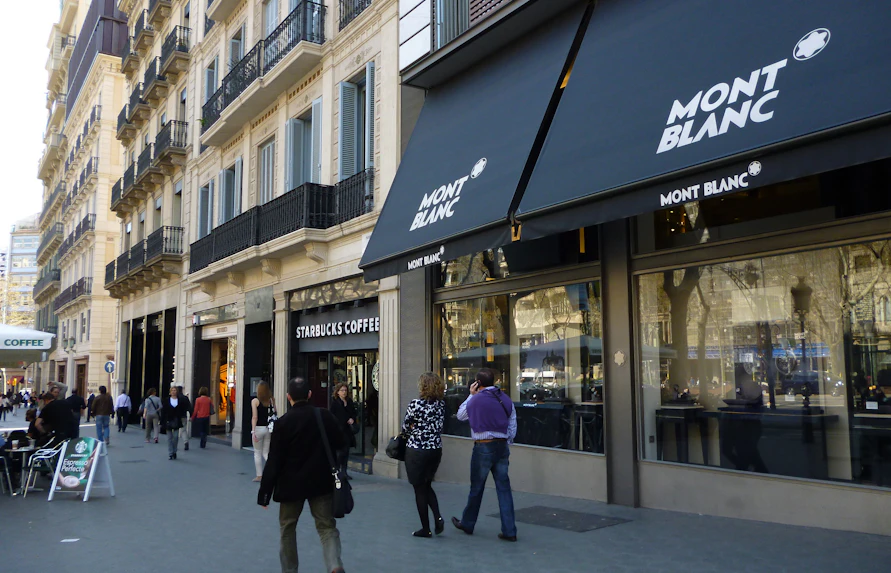 2. Passeig de Gracia
Passeig de Gràcia was designed to be Barcelona's most classy and elegant pathway. It is home to Casa Batlló and Casa Milà as well as other impressive modernist buildings, most of which are designed by the immensely admired Gaudí. 
What to buy?
The street can be traced back to the Roman era. It is now a popular commercial area with renowned designer stores and some affordable brands. Passeig de Gràcia's beauty lies in the fact that you can see the cultural side of the city while enjoying shopping in Barcelona.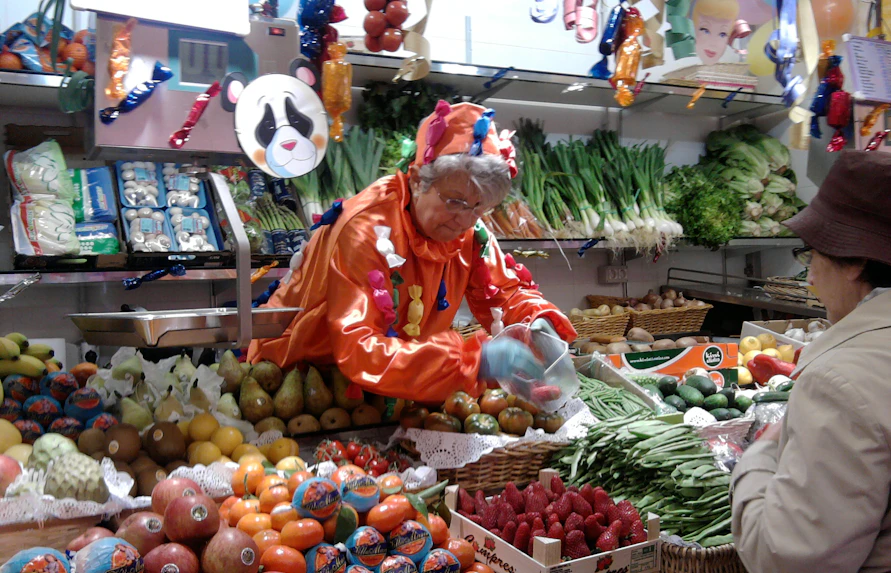 3. Mercat de Sant Antoni
The Mercat de Sant Antoni is an enticing Spanish food market for those looking to  witness Barcelona's local culture. Found inside an impressive steel-skeleton construction engineered by Antoni Rovira I Trias and developed between 1872 and 1882, this market takes up the entire street block, making it one of the biggest market halls in Barcelona. 
What to buy?
Just outside Mercat de Sant Antoni, you can find a book and coin market on Sundays. 
It's a great place for memorabilia like old books, comic strips, stamps, currencies, and postcards.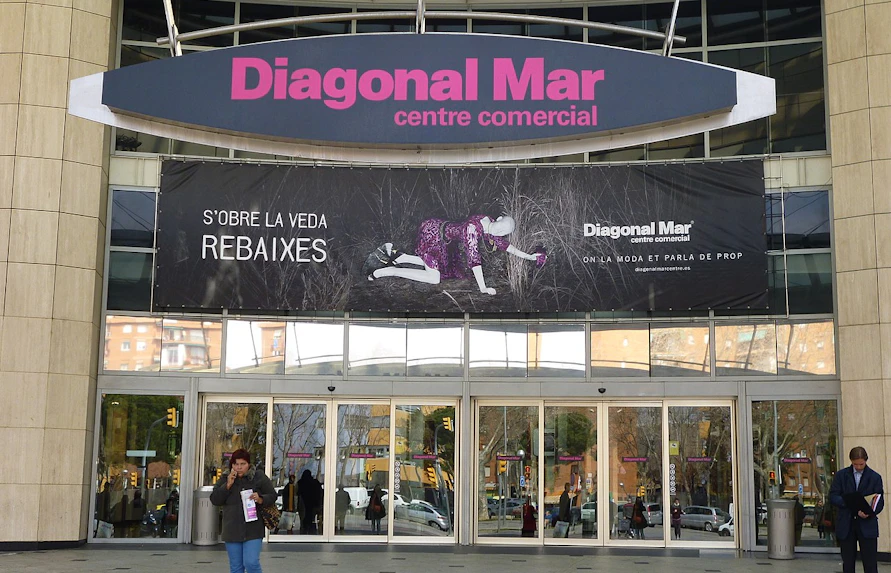 4. Diagonal Mar
Diagonal Mar is a distinctive and trendy addendum to the celebrated Diagonal Avenue which can be found in a postmodernist-influenced neighborhood. Conveniently located across the beach, the building is very close to Diagonal Park, where you can enjoy a nice walk, watching the metal sculptures, before visiting the Diagonal Mar mall shops.
What to Buy?
Diagonal Mar has plenty of shops for everyday needs and apparel, a selection of restaurants and a multi-theatre, rendering itself into a one-stop-shop for a fun day out.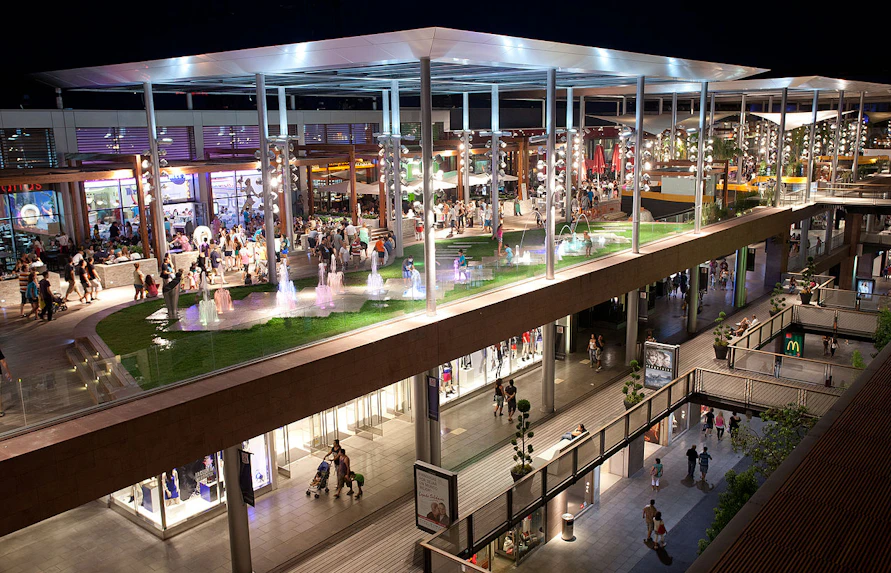 5. La Maquinista
La Maquinista is the latest addition to the multitude of malls to get your Barcelona shopping fix. While not as popular as other malls, La Maquinista is one of Catalonia's largest open-air malls. Walking through La Maquinista on a toasty, sunny day is the ideal way to spend a day out in Barcelona.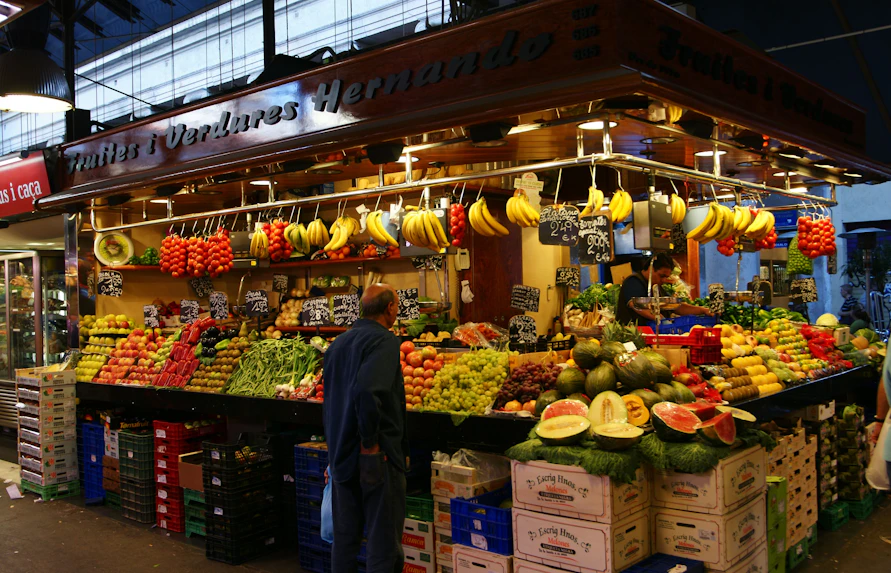 6. Mercat La Boqueria
The colors and atmosphere are what make the Boquería Market come alive. The area where the Mercat La Boquería stands has been used for trade since at least the early 13th century. It was officially recognized as a market only in 1826. If its history isn't enough to encourage you to start exploring, its array of Mediterranean cuisine is bound to. 
What to Buy?
Offering a wealth of produce, from fresh fruits and vegetables to delicious seafood, the Boquería Market is where you will find Catalonia's true flavors.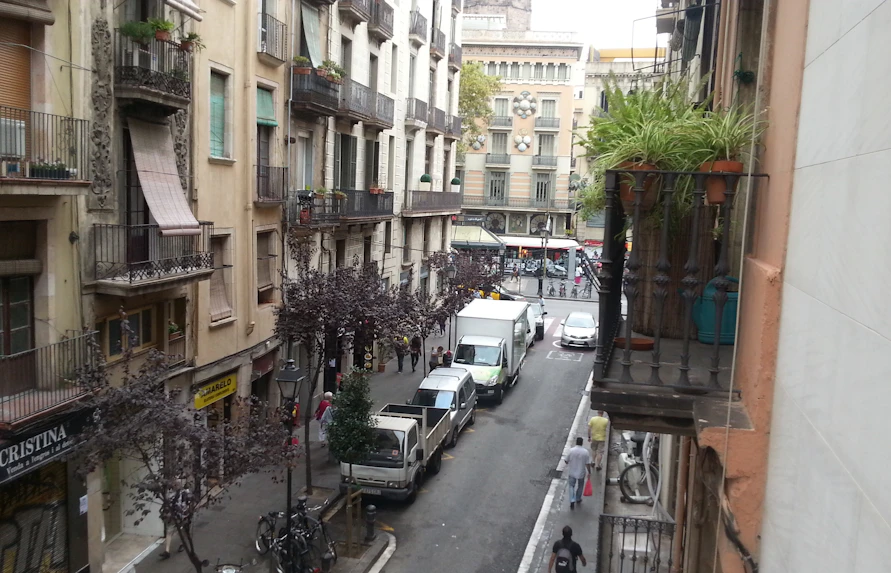 7. El Raval
Previously thought to be an unsafe area for tourists, almost 30 years of renovation and gastronomic offerings have led to El Raval becoming a really interesting area of Barcelona. A bohemian and creative scene has recently erupted in El Raval, after the establishment of the Museum of Contemporary Art in the city, despite its reputation for being a darker and less protected part of Barcelona. The ingenuity doesn't end here though. 
What to Buy?
Dispersed around El Raval are independent and colorful one-off boutiques that draw a lot of attention from those who want to buy some of Catalonia's most innovative products and clothing.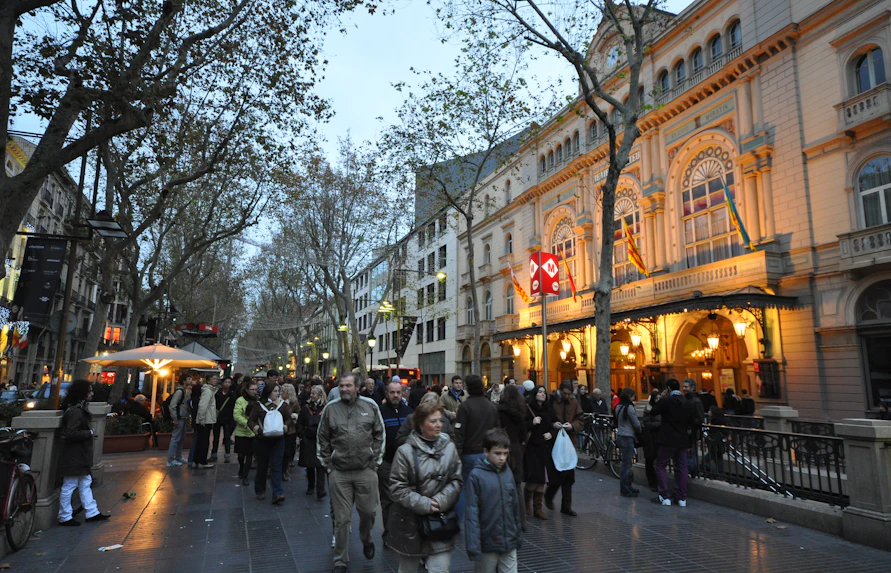 8. Rambla de Catalunya
Rambla de Catalunya is the most trendy corridor in Barcelona, full of designer stores, luxurious hotels, and high-end restaurants. Even if you're not in the mood to buy, it's worth window shopping. This is a lively avenue with a sophisticated atmosphere while being quite unpretentious.
What to Buy?
Whether you are looking for beauty products, electronics or unique furniture, you need to check out this street. Apart from the clothes and shoe shops, there are a host of other stores you won't find in the old part of Barcelona. Rambla Catalunya is great for finding niche shopping items. It is also a good place to grab a coffee or a snack while watching the day move along.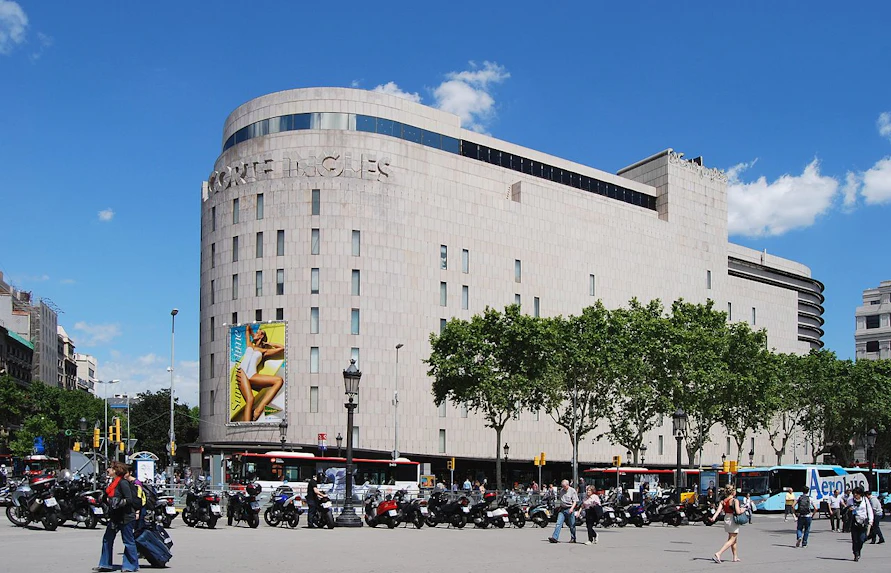 9. Corte Ingles
If you don't know where to find it, head straight to Corte Ingles. This department store of seven stories has everything on your shopping list as well as items you didn't even know you wanted. Corte Ingles is the ultimate destination for all things shopping, from clothing, bathing suits, beach and pool wear, to furniture, appliances, electronics, and kitchenware.
What to Buy?
If you are looking to buy beauty products, check out the main floor and you'll find rows of make-up brands waiting to give you free makeovers and specimens. Corte Ingles even has a supermarket in the basement with a special culinary section.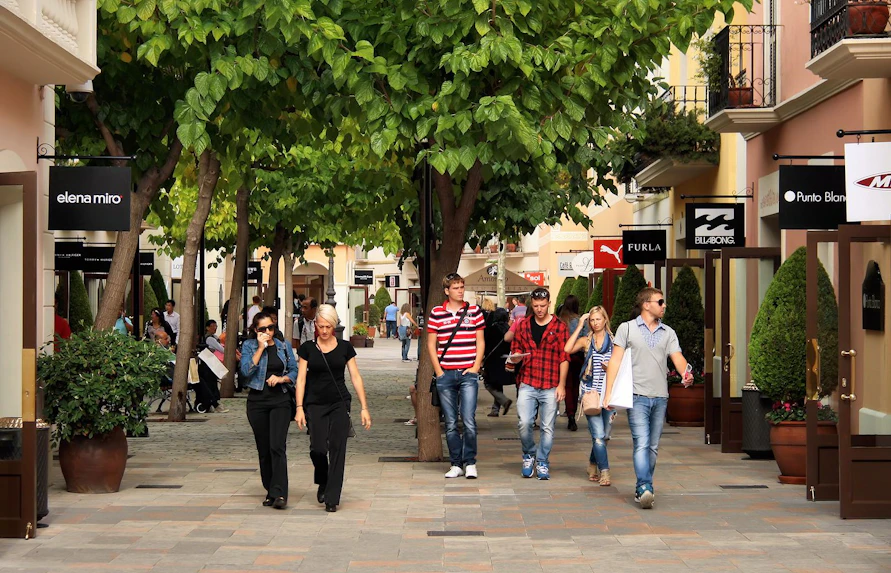 10. La Roca
La Roca Village is the best in Barcelona if you are looking to secure a bargain deal. The Village was founded in 1992 and is known for its trendy outlet shopping. Home to almost a thousand boutique outlets, this is one of the best places to get as much as 60% off the retail prices. 
What to Buy?
t's just 30 minutes away by car from Barcelona. You can even get a free shuttle service on the first Sunday of every month. During the holiday season, the deals at La Roca get even more lucrative.
Know Before You Go
Top 5 Restaurants to go to While Shopping in Barcelona
Miu near Passeig de Gracia
Michael Collins near Corte Ingles
Delicias near Rambla de Catalunya
Restaurant Salamanca near Rambla de Catalunya
König Barcelona Centre near El Raval
Average Budget
Depending on the kind of accommodation and food options you pick, one day in Barcelona is likely to cost you between €70 to €320.
Payment Information
Most retail outlets accept international debit and credit cards. Stores selling antiques or heavily discounted products might mandate cash payments.
Timings
Shops and malls in Barcelona open at around 10:00 AM and stay open until late at night. Some outlets can even be open until midnight.
Best Time to Visit Barcelona
The best time to visit Barcelona for shopping is during the low season, from January to February. Most of the stores remain a bit less crowded during this time.