Barcelona Souvenirs | Barcelona City Guide | Barcelona Tickets
Contents
Barcelona is well-established as one of the most popular tourist attractions in the world. From historic landmarks and museums to pristine beaches and thrilling amusement parks, the metropolitan city is nothing short of perfection. One thing that all tourists look for to keep a memory of their trip is a souvenir or two. Barcelona souvenirs are diverse and come in all price ranges - so visitors will never run out of choices.
Five minutes at the city's two main streets - Passeig de Gracia and Portal del Angel - and every visitor is spoiled for choice on what to take home. Both these streets are near the Plaça de Catalunya and offer a good mix of cheap and high-end shopping options along with local shops with unique offerings worth delving into. Those specifically looking for Barcelona souvenirs can find them at places like Baixada de la Llibreteria and streets around major attractions like the Nou Camp, La Sagrada Familia, and Park Guell.
Which Barcelona Souvenirs to Shop For
After discovering everything that Barcelona has to offer, be it a museum, gallery, beach or amusement park, the last stop is gathering the right souvenirs. Any tourist curious about what to buy in Barcelona should start with: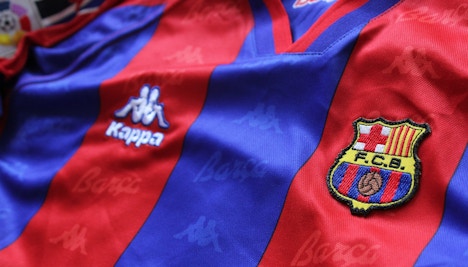 FC Barcelona Jersey
Those looking to buy an official FC Barcelona jersey or merch representing the club can do so at the FC Barcelona shop at Camp Nou. (Image Credits)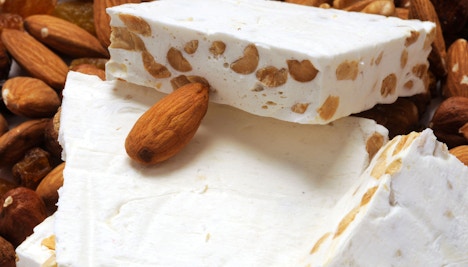 Culinary Souvenirs
Buy these at traditional shops rather than supermarkets - Turron, Conservas, gourmet Catalan chocolate, and premier Spanish olive oil.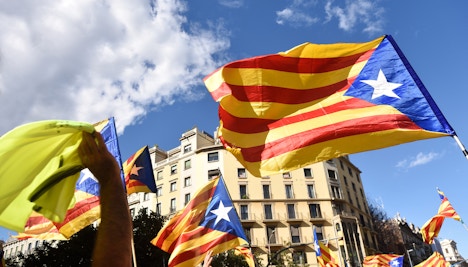 The Catalan Flag
 It's the perfect Barcelona souvenir for history buffs or any tourist wanting to remember the city's rich history.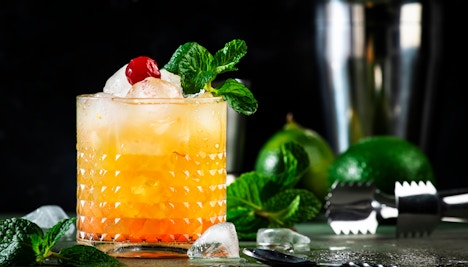 Vermouth
A type of aromatic, flavored wine that the Spanish love to have before lunch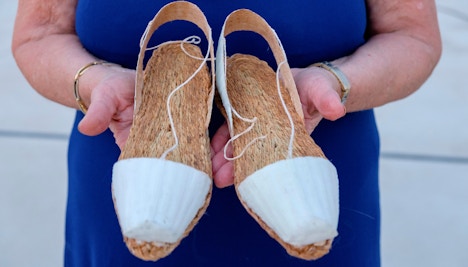 Espardenyes or rope shoes
A kind of canvas shoe made of jute rope.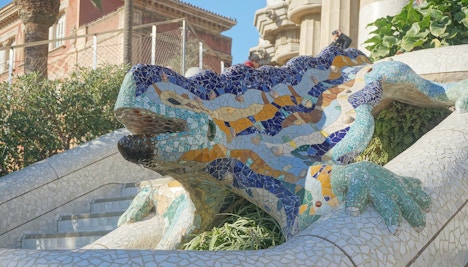 Gaudi Lizard
A tiled version of the reptile.
These souvenirs are very popular and can be bought throughout the city, including select popular Barcelona souvenir shops like WaWas, OMG BCN and Dada's Gifts. Shops in Baixada de la Llibreteria and shops in El Born also carry these souvenirs. One can never run out of Barcelona souvenirs to buy in the splendid Spanish city.
Where to Shop for Barcelona Souvenirs
Barcelona has a range of luxury boutiques, fashion outlets, malls, open-air markets and bodegas for visitors to check out. Let's take a look at places to buy some of the best souvenirs from Spain:
High-End Shopping
Mainstream and Commercial Shopping
Affordable Shopping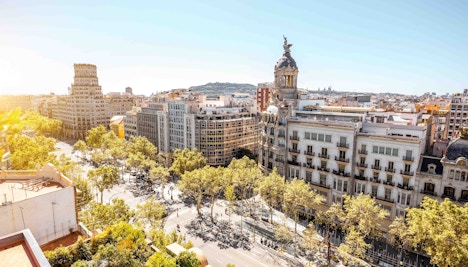 Passeig de Gracia
This is one of the nicest and most expensive shopping streets in Barcelona and features top designer brands, domestic and international luxury brands along with flagship stores. This 1.3 km long street hosts two iconic buildings by the famed Antoni Gaudí - Casa Mila and Casa Batllo. 
This street features brands like Dolce & Gabbana, Armani, Gucci, Jimmy Choo and more. One of the two Apple Stores in Barcelona is also located on this street.
Avinguda Diagonal
One of Barcelona's most important avenues is the Avinguda Diagonal, which cuts the city in two diagonally. It is 11 km long, starting in the Les Corts district and ending at the Sant Martí district. Calvin Klein, Giorgio Armani and Gucci are some of the top brand stores across this stretch along with furniture brands like Habitat, Zara Home, BoConcept. The end of the Avinguda Diagonal hosts one of Barcelona's most famous shopping centers called L'illa.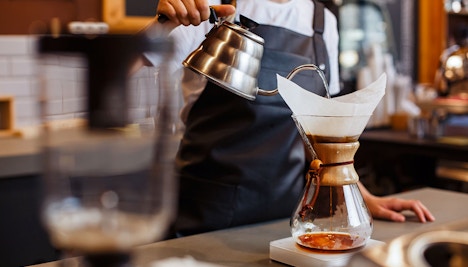 La Roca Village
There are over 100 high-end designer boutiques, cafes, and restaurants in a shopping mall located a little away from Barcelona known as La Roca Village. It hosts leading Spanish and international luxury fashion and lifestyle brands, including Prada, Moncler, Bvlgari, Burberry and more. Due to its high-class clientele, this mall also offers a personal shopping service and hands-free shopping along.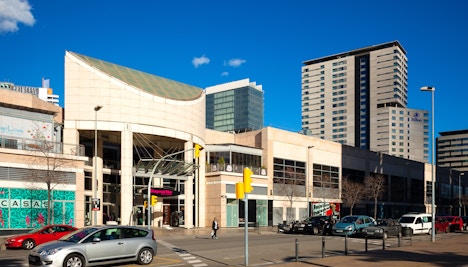 Diagonal Mar
Diagonal Mar is Barcelona's newest modern commercial center, having been refurbished in 2018. The center, which is located at the end of the Avinguda Diagonal, features over 200 stores from brands all across the price range. Multiple restaurants, a multiplex cinema, and a large public walkway with great views of the sea also make every visitor's experience a pleasant one. Diagonal Mar is great for purchasing souvenirs of all kinds including wine, FC Barcelona merch and culinary delights.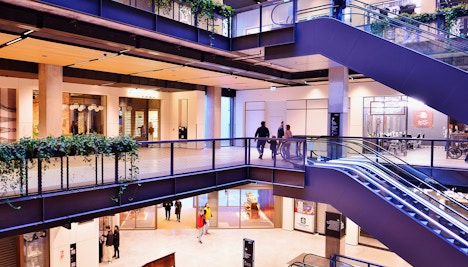 Centro Comercial Glories
Centro Comercial Glories  (The Glòries Commercial Hub) is great for buying clothes-based souvenirs such as t-shirts with the Spanish/Catalan flag, bulls, etc. The center hosts around 160 shops, including both local brands and popular international ones. Culinary souvenirs are a great avenue to explore here at the El Mercat de Glòries, which offers food of all kinds.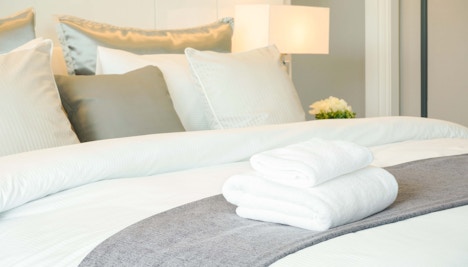 El Triangle
The Plaça de Catalunya is a very popular place in Barcelona - the plaza is where many popular streets such as the Passeig de Gràcia, Rambla de Catalunya, La Rambla, and more culminate. El Triangle is a shopping center that is a 2-minute walk from Plaça de Catalunya and features around 20 shops, most of which revolve around electronics and multimedia. You can buy some souvenirs here or take a break at the Starbucks on the premises.
Know Before You Go
Timings
Best Time to Shop
Budget
Places to Eat
Most shops in Barcelona are open from 9:30 AM to 9:30 PM daily.
However, most tourists must remember that most shops, including malls, in Barcelona are closed on Sunday.
Visitors should also avoid shopping on New Year's Day and Christmas Day since most shops are closed.
The same is true for September 11, which is National Day of Catalonia. 
There are two major sales every year in Barcelona.
One starts in the second week of January, which runs through February, and there are three stages - first rebajas (discounts), second rebajas and clearance sales. 
The summer sales start in July and run through August. These sales might not apply to smaller, local shops.
Shopping for Barcelona souvenirs can cost a lot of money or can be very affordable depending on where tourists choose to shop. High-end luxury shopping will be expensive while general souvenir shopping on the streets or in a commercial center is very affordable.
Payment Information
Most shops on the streets and in commercial centers accept international debit and credit cards but visitors should carry some cash around if they want to visit smaller, local souvenir shops instead.
Places to Eat around Barcelona while Shopping
Since most of Barcelona's shopping streets are located within the city, there are plenty of dining options while buying the right souvenirs. 
Restaurante Contempo, La Taverna de la Ronda, Teoric Taverna Gastronomica, Paisano Cafe and Eixampeling Brunch Cafe & Bar are some great places to eat around the city.