Things to do in Barcelona at Night
Contents
Top 7 Things to do in Barcelona at Night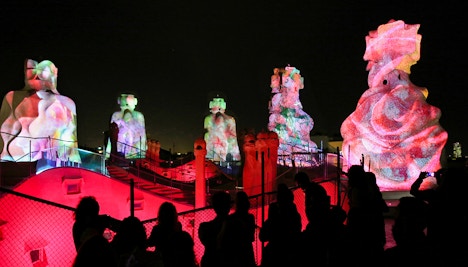 Casa Mila by Night
One of Gaudi's masterpieces, Casa Mila or La Pedrera has a life of its own at night. Take a guided tour of this enchanting monument and witness the light show.
Casa Mila by Night Tickets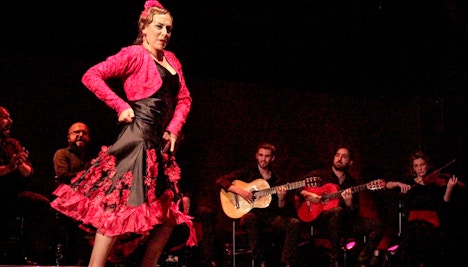 Attend a Flamenco Show
Nothing spells Barcelona quite like a Flamenco show. Attend a show of this traditional dance form and be dazzled by the hypnotic performers in Barcelona at night.
Flamenco Show Tickets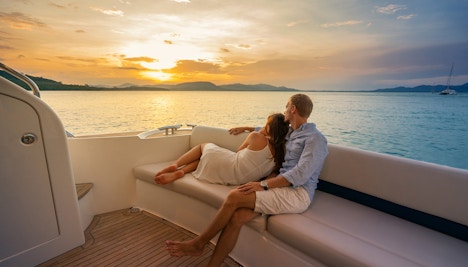 Go on a Sunset Cruise
After a long day of sightseeing, unwind with a relaxing sunset cruise on the calming waters of Barcelona. Admire the panoramic views of the city as it transitions from day to night.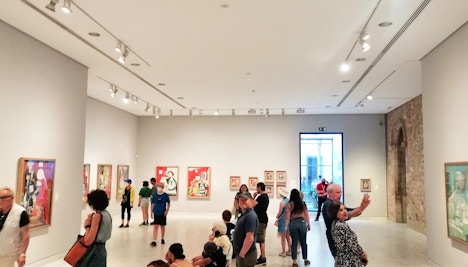 Go Museum Hopping
Some museums in Barcelona are open at night as well. Barcelona's Music Museum and the Picasso Museum are both open until 9:30 PM on Thursday nights.
Museums in Barcelona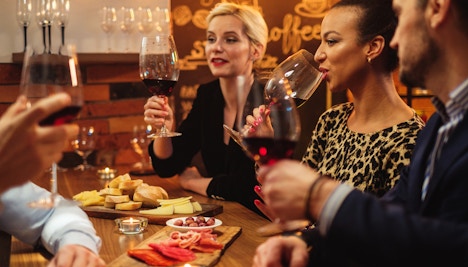 Explore the Nightlife
Barcelona's party scene is renowned across the globe. Put on your best outfit and head out for a night of revelry at some of the top clubs and pubs in Barcelona for an unforgettable night.
Nightlife in Barcelona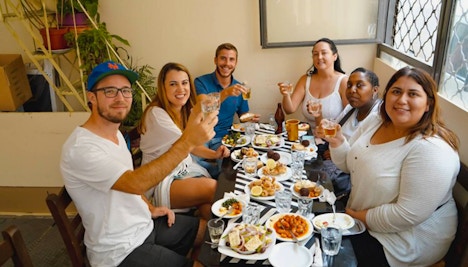 Go on a Food Tour
There's nothing like exploring a city through its food. Go on a delicious food tour or tapas tour in Barcelona at night to immerse yourself in the culinary delights of this city.
Barcelona Culinary Tours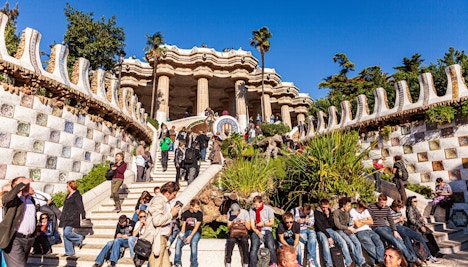 Visit Park Güell
If you're a fan of Gaudi's work, head to Park Güell in the night to admire it in a different light, literally! During summer, the park is open till 10.30 PM and is an incredible experience.
Park Güell Tickets
Family-friendly Things to do in Barcelona at Night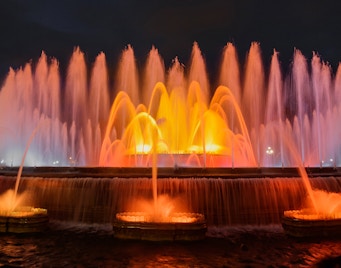 Attend a Light show at Montjuic Fountain
Take your family to witness this glorious light show at Montjuic Fountain. The show is held 3 to 5 days of the week all year round in Barcelona at night. It usually begins at 10 PM.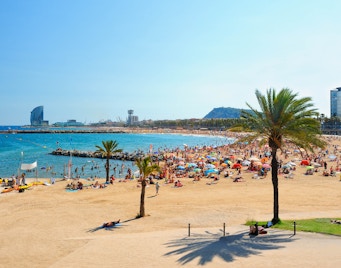 Take a Sunset Swim
After a packed day of exploring Barcelona, head to the cool beaches of Barcelona for a relaxing sunset swim with your family. Some of the most popular beaches in Barcelona iare Barceloneta Beach and Playa de Bogatell.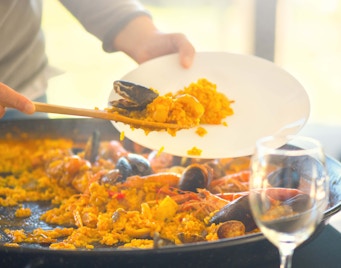 Take Paella Cooking Class
There's no better way to bond with your family than over food! Try your hand at cooking this classic Spanish dish and have a fun evening with your loved ones.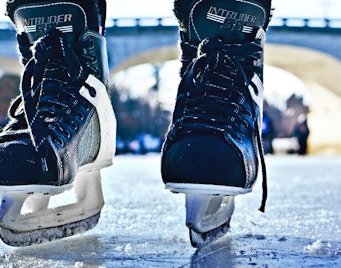 Go Ice Skating
During the winters, ice skating rinks are set up in Barcelona for everyone to enjoy. This is an especially beautiful experience in the night.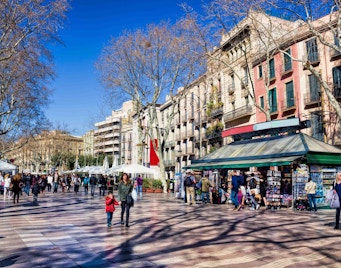 Explore Las Ramblas de Barcelona
Head to Barcelona's most popular street in the night with your family. It is lit up and has exciting stalls selling food and trinkets for you to explore at night. 
Free Things to do in Barcelona at Night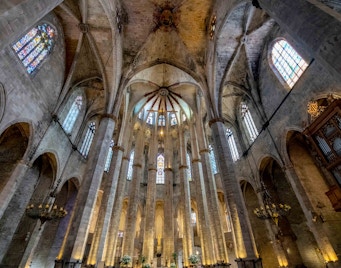 Admire the Barcelona Cathedral
Visit this gorgeous Gothic cathedral that is an intrinsic part of Barcelona's culture. It has fewer crowds in the evening and is beautifully lit up.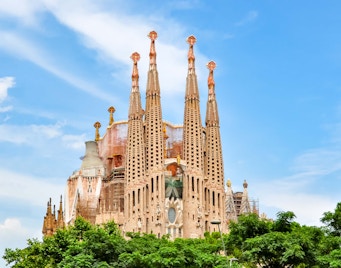 See the Monuments at Night
The major landmarks in Barcelona like Sagrada Familia and Casa Mila light up beautifully in the evening and take on a magical aura. Stroll by them and admire them from the outside for free.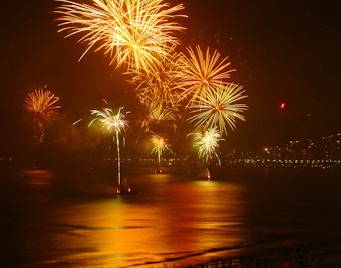 Attend a Free Park Concert
If you enjoy music attend Musica als parcs which is a free concert series designed by Barcelona City Council held across Barcelona's many parks and begins around 8 PM. You'll witness local talents perform jazz and classical concerts.
Free Beach Movies
Head to the beach and catch a movie organised by Cinema Lliure that hosts free movies during summer. This outdoor cinema is extremely popular so arrive early!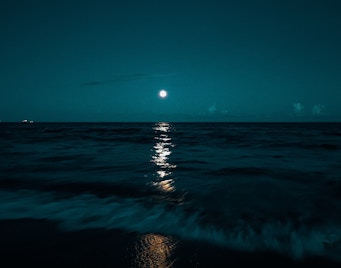 Walk the Beaches at Night
For a peaceful evening, spend some time strolling through the sandy beaches of Barcelona after dark. You might stumble across delightful beach performers to jazz up your evening!
Know More About Barcelona at Night
What is there to do in Barcelona at night?
Go on a sunset cruise, visit Casa Mila by night, take a food tour, or attend a Flamenco show in Barcelona at night.
What can you do in Barcelona for free at night?
Admire the lit up monuments from the outside, watch a free movie on the beach, attend a park concert and much in Barcelona at night for free.
Is Barcelona at night safe?
Barcelona is a late night city so you'll be safe. But it's advisable to stay away from deserted areas.
Is Sagrada Familia lit up at night?
Yes, Sagrada Familia is lit up at night.
Where can I hang out in Barcelona at night?
You can visit the popular monuments, swim at the beach, go to a park or go partying in Barcelona at night.
Does Barcelona have a good nightlife?
Yes, the nightlife in Barcelona is happening and renowned all over the world.
What are family-friendly things to do in Barcelona at night?
Take a sunset swim, attend the magic fountain light show, go ice skating or take a paella cooking class with your family in Barcelona at night.