A Guide to Barcelona Food & Drinks | The Ultimate Barcelona City Guide
Contents
From Tapas Bars to Michelin Star restaurants, Barcelona food has literally every craving for the palate covered. With authentic Catalan dishes at every corner and barbeque parties in the summer with the side of some of the most refreshing drinks, Barcelona is every foodie's dream come true. Every person who comes to Barcelona should indulge themselves in a Barcelona food tour for the best way to explore the city's culture. Every dish that you get in Barcelona has a story and exploring the food market is the only way to get around in the city.
Best Food in Barcelona
Local Delicacies
Desserts
Street Food
Popular Drinks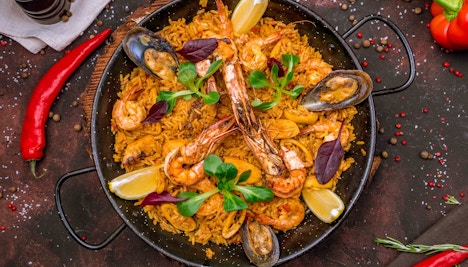 Paella
Paella is one of the best-known dishes in Spanish cuisine. It contains rice, saffron, chicken, seafood, etc., cooked and served in a large shallow pan.
Where to eat it?
Barceloneta restaurant, Arume Restaurant, Vigo Restaurant Tapes, Xiringuito Escribà.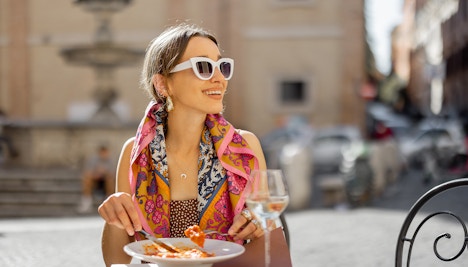 Bombas
Inspired by a grenade or 'la bomba', the Bombas is a potato-filled croquette served with a garlic white sauce and a spicy red sauce. 
Where to eat it? 
La Cova Fumada, La Bombeta, Bar jai-ca, Cañete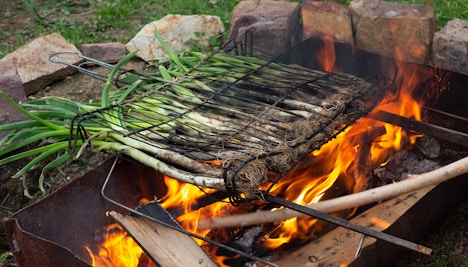 Calcots and Romesco Sauce
Calcots are a type of onion paired with the Catalan salsa sauce called Romesco. They bring life to roadside barbeque parties in the city.
Where to eat it?
El Glop, L'Antic Forn, Can Martí Restaurant, 7 Portes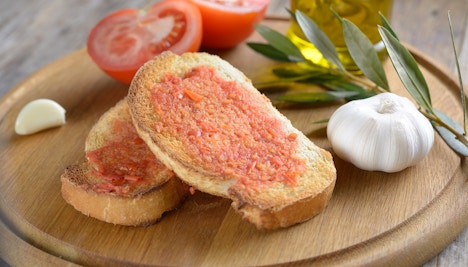 Pa amb Tomaquet
The Pa amb Tomaquet is a simple slice of bread with a fresh tomato sauce seasoned with olive oil, salt, and pepper. 
Where to eat it?
Paco Meralgo, Palosanto, Elisabets Restaurant, Tickets
Escalivada
Escalivada is a traditional Catalonian dish that typically consists of roasted eggplant and bell peppers with olive oil, onion, tomato, minced garlic, and salt.
Where to eat it?
Taverna El Glop, Cervecería Catalana, Teresa Carles, Sesamo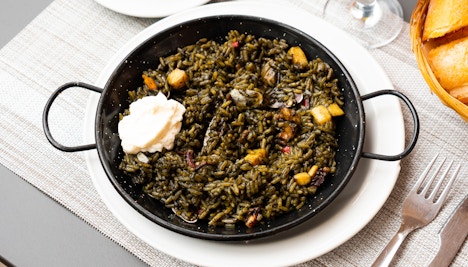 Arròs negre
Arròs negre is a Valencian and Catalan dish made with cuttlefish (or squid) and rice, somewhat similar to seafood paella.
Where to eat it?
L'Arrosseria Xàtiva, Barraca, Kaiku, Elche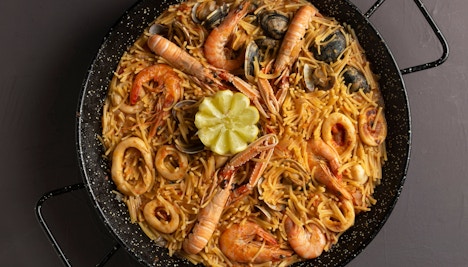 Fideua
Another local version of the classic paella, Fideua is made with noodles instead of rice. It is a blend of seafood and meat and is found in smaller eateries.
Where to Eat it?
Can Majo, Garlana, El Merendero de la Mari, Tapeo del Born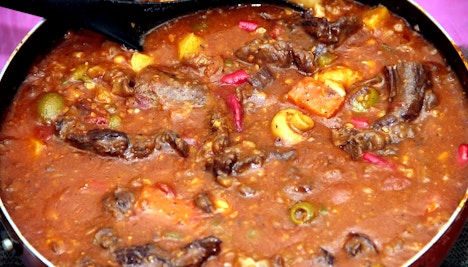 Fricando
Made with a silverside cut of beef, Fricando features small mushrooms in a traditional sauce.
Where to Eat it?
Restaurant Can Fuste, Can Paneda, Bodega Montferry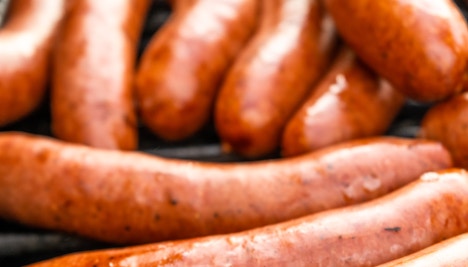 Botifarra
The Botifarra is a Catalan sausage believed to have its origins in Ancient Rome. It is made using a combination of raw pork and spices.
Where to Eat it?
Canete, La Botifarreria de Santa Maria, PORK… boig per tu, Debutis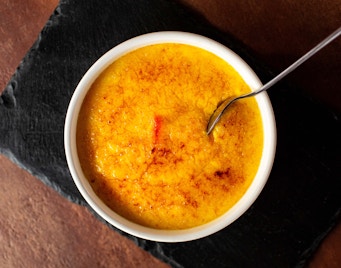 Creme Catalana
Crema catalana or crema cremada, is a dish that is similar to a crème brûlée, almost virtually identical.
Where to eat it?
Granja La Pallaresa, Pastisseria Escribà, Julivert Meu, La Pastisseria Barcelona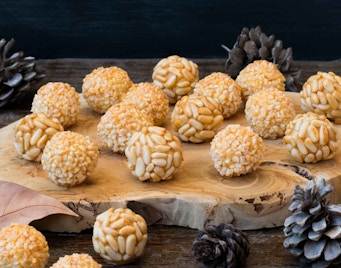 Panellets
These little sweet morsels have an inner core of almond paste with diverse toppings, the most classic one being toasted pine nuts.
Where to Eat it?
Mauri, Pastisseria Escribà, ,Pastisseria Badia Roca, Casa Vives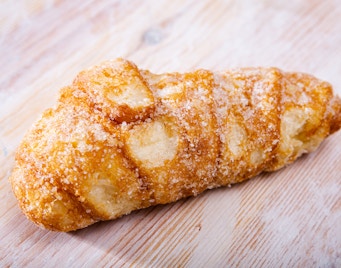 Xuixo
The Xuixo is a deep-fried, sugar-coated cylindrical pastry filled with crema Catalana. It is a breakfast food but can be eaten at any time of the day.
Where to Eat it?
Hoffmann Patisserie, Mercado de La Boqueria, Pinotxo Bar, Bubó Sant Pere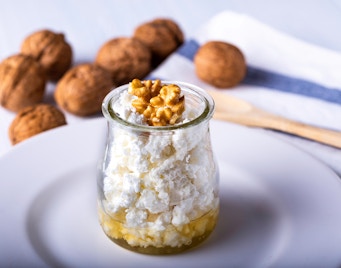 Mel i Mató
This Catalan dessert is a simple combination of honey and mató, a kind of fresh cheese made from goat or sheep milk topped with walnuts.
Where to Eat it?
Granja M Viader, Restaurante Sanabres, ,Frankfurt el racó de la Mel, La Pubilla
Cava
Cava is champagne which is produced in Penedes and is Spain's authentic answer to the traditional French Champagne
Where to Try it?
Cava Bar, Can Paixano, El Xampanyet, La Champaneria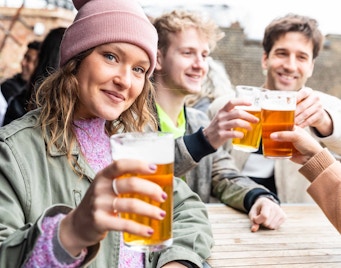 Cerveza
A cool glass of Cerveza (local beer) is best with empanadas or patatas bravas.
Where to Try it?
Fabrica Moritz Barcelona, ,Garage Beer Co, Kælderkold Craft Beer Bar, Ale hop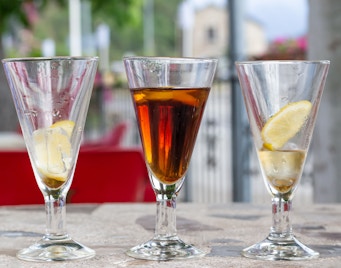 Vermut
A sweet and fortified red or white wine, Vermut in Barcelona is consumed with plenty of embellishments.
Where to Try it?
Story, Morro Fi, Quimet & Quimet, Bodega Cal Pep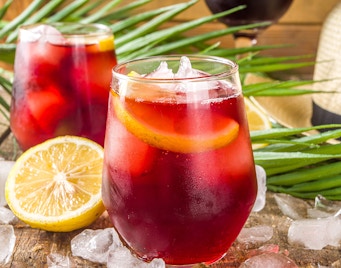 Tinto de Verano
Some red wine mixed with a fizzy lemonade, Tinto de Verano is what the locals prefer on a hot summer afternoon.
Where to Try it?
El Bosc de Les Fades, Bodega Biarritz 1881, Irati Taverna Basca, Bar del Pla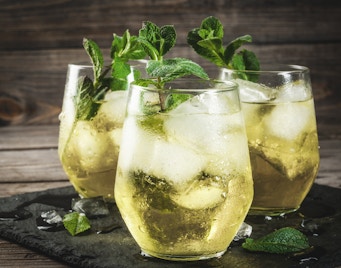 Rebujito
Your classic cocktail of sherry and sprite, the Rebujito is a refreshing drink especially with a little mint leaf up top.
Where to Try it?
Boadas Cocktails, Viana Barcelona, Tickets, Cañete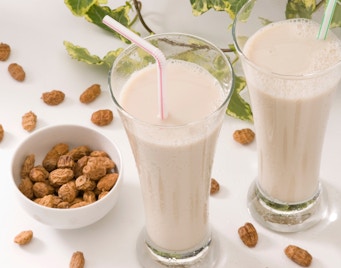 Horchata
Horchata is a refreshing summertime drink which is tiger nut milk with a pinch of cinnamon in it.
Where to Try it?
Horchateria Sirvent, Orxateria Sirvent, Horchatería El Tío Che, Orxateria Verdu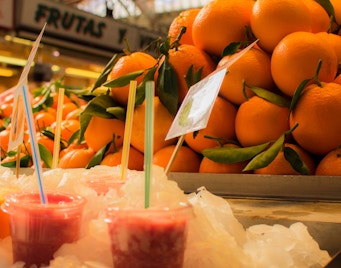 Granizado
Granizados are fruit frappes that help beat the heat. They come in all citrus flavors but the best one is the Limon Granizado.
Where to Try it?
Solange Cocktails, Horchatería El Tío Che, Sirvent Orxateria, DeLaCrem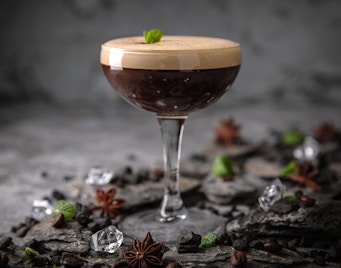 Cafe
One of the most famous non-alcoholic drinks has to be a good old cup of Spanish coffee.
Where to Try it?
Onna Cafe, Hidden Café Barcelona, Satan's Coffee Corner, Nomad Coffee Lab & Shop
Top Restaurants in Barcelona
Barcelona is a city with a culinary mix. Many Michelin star-studded restaurants dot the city and you could find yourself fine dining at any one of these if you fancy that. If not, there are other mid-level and economic restaurants that promise you a hearty meal, if you are not a gourmet food enthusiast. If you are up for a food tour of the city you have got to try all the famous restaurants though. There are places where fusion foods take the center stage and there are some restaurants that bring the Catalan delicacies to gourmet perfection.
Budget Restaurants
Mid-Level Restaurants
Premium Restaurants
Bakeries
Cafes
Pubs/Bars
Best Tapas Bars in Barcelona