Explore Barcelona in Winter | Weather, Things to do, Packing Checklist, Travel tips & More
Contents
There's a lot to see and do in Catalonia's capital city of Barcelona. In addition to the many religious cathedrals, Barcelona has several clubs, colorful landscapes, and small alleyways in the Gothic quarter. Barcelona, even in the dead of winter, has a lot to offer visitors. Barcelona is an ideal winter holiday destination since the summer and fall throngs and storms have passed. In contrast to other parts of Spain, Barcelona in winter is mildly pleasant and lasts from December to March. In the daytime, the temperature hovers at about 12°C, with lows of just 5°C, and the sky is mostly cloudless. The footfall is low, which ensures that you can take advantage of all Barcelona has to offer, minus the crowd!
Why visit Barcelona in Winter?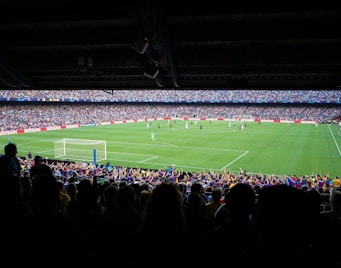 1. Catch the Football Season
There is no vacation to Barcelona that is complete without stopping by Camp Nou, the home of the world-famous FC Barcelona. Relive football's greatest moments with a trip to the arena and museum. Pubs and restaurants all across the city are crowded with fervent supporters during the games, which take place throughout the year. There are kiosks throughout the city where you can obtain an FCB football shirt with your name on it, or even better, you can get it from the FCB club store at Camp Nou.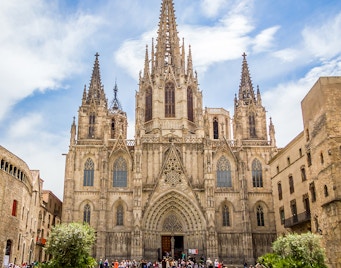 2. Go back in time with the Gothic Theme
Barcelona has something for everyone, whether you're looking for a city with pulsating nightlife or a peaceful beach getaway. Throughout the year, this vibrant attraction offers a memorable experience for all of your senses. The gothic quarter, Barcelona's oldest neighborhood, is home to some of the country's most well-known attractions. Going to Barcelona Cathedral and seeing the Columbus monument is a must-do.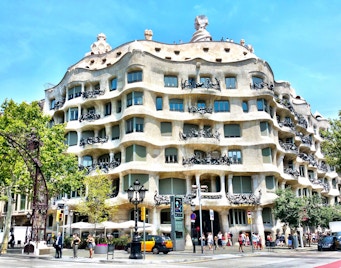 3. Visit Casa Mila
In Barcelona, you really must see some of Gaudi's world-famous works before you go. La Pedrera, also known as Casa Mila, Antony Gaudi's last civil construction was completed in 1912 and holds a respectable seat in the suburbs of Barcelona. This remarkable structure with gothic columns as well as an outstanding rooftop is currently one of the main attractions in Barcelona. It's possible that a visit to La Pedrera at night may make you reconsider its popularity as a daytime attraction in Barcelona.
4. Unwind on the Llevant beach
A new beach was created after the Prim breakwater's cement blocks were scraped away as part of the area's redevelopment into Diagonal Mar. Llevant has the fewest amenities and services since it's so recently developed. However, this also means that Barcelona's newest beach is generally the most tranquil and peaceful. The beach is easily accessible by vehicle thanks to a large, open space that also serves as a parking lot. In the winter, the beach is less crowded, allowing for a more serene experience.
What to Look Out for in Barcelona in Winter?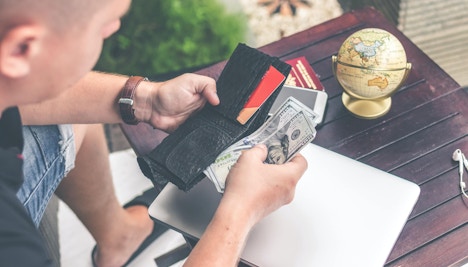 1. Be Mindful of Your Budget
Similar to other major cities, Barcelona's rates are rather exorbitant. This applies to meals, lodging, tickets for tourist sites, and public transit. But you can save a little by renting homes away from the city's most popular attractions. You may save a handful by purchasing your food at the small stores and preparing it yourself.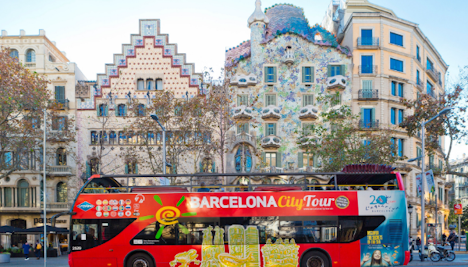 2. Be Aware of Pickpocketers
Petty crime is a concern in all popular tourist sites. Always be on the lookout for any threats and keep an eye out for your personal things. Avoid dark alleys and unfamiliar areas at night by using common sense. Never carry your cellphone or cash in the rear of your pants pocket since it may be stolen at any time.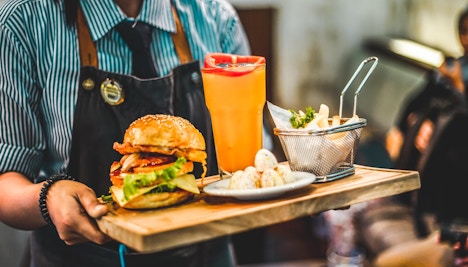 3. Below-Par Customer Service
A little more work is needed in Barcelona when it involves dealing with customers. Hotels, restaurants, and tourist attractions all fall under this category. If you're accustomed to the kind of warm and welcoming customer service you get in the United States, this could come as a surprise to you. Keep this in mind if you decide to visit Barcelona.
What to Wear?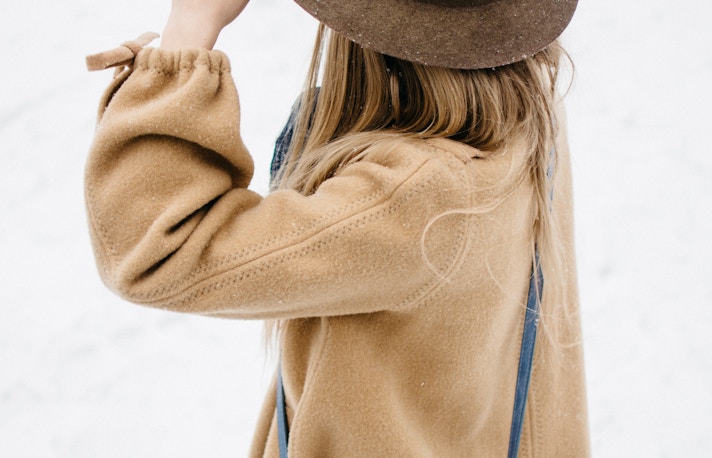 What to Wear in Barcelona in Winter?
At the very least, wear multiple layers when you leave the house. A base layer, a sturdy shirt, or a jacket are all great options. Alternatively, you may wear a shirt, a sweater, and a jacket.
When traversing the city, be on the lookout for sudden drops in temperature. Dress for the occasion. Keep warm by bringing woolens and a variety of clothing.
A warm garment like a jacket or a fluffy overcoat would be ideal for the weather.
An additional layer of warmth may be provided by a cable-knit cardigan.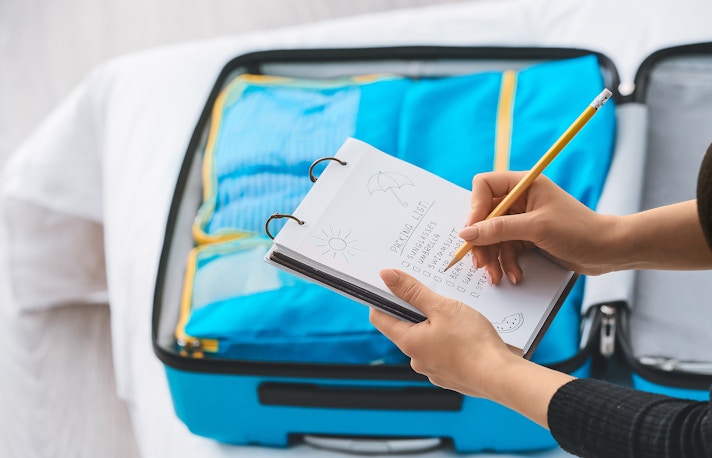 What to Pack for Barcelona in Winter?
Make a point of dressing in a variety of layers so that you can regulate your body temperature throughout the day.
Consider carrying a lightweight shawl or scarf, but leave the hat at home.
Also, choose a coat or jacket that is both lightweight and compact.
Always remember that shoes are an essential consideration while packing for a trip to Barcelona in the cold.
Top Things to do in Barcelona in Winter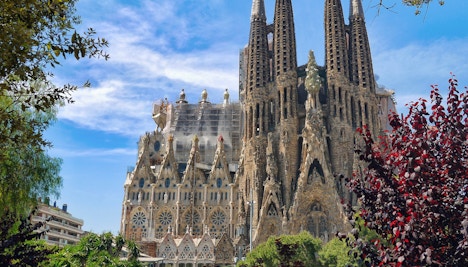 1. Behold the Sagrada Familia
Indoor Landmark | Must-Visit
This must-see attraction is one of the best things to explore in Barcelona during the winter. The masterpiece designed by Antoni Gaudi is unlike anything else in the world. As it rises majestically over the town, its grandeur and uniqueness will leave you speechless. Only a fourth of Gaud's vision was completed when he died in 1926. Since then, the construction has been ongoing. In 2021, a large crystal star will be installed atop the main tower.
from €50
2. Visit Old Town
City Square | Leisure
Located near Catalunya Square, Old Town is the city's oldest street and goes all the way to the Mediterranean Sea. It may not be large, but it is jam-packed with stunning architecture and rich history. There is also a genuine and energetic environment. In the Old Town, you'll meet friends from all across the globe living and working together. Not only that but the city's lively nightlife can be found here. It's a great hub to have a good time and let your hair down.
3. Scale the Montjuic Hill
Adventure | Hiking
Tourists are really fortunate to have a view of Barcelona's iconic Montjuic right from their apartment. The slope is covered with lush green vegetation. You can see the city, the sea, and the harbor from its many parks and vantage points. If you don't want to walk, you may take the funicular or cable car from Poble Sec or Barceloneta beach, respectively.
Montjuic Cable Car from €14.20
4. Visit the Museums in Barcelona
Must-do | Indoor attractions
There are many museums in Barcelona that are definitely worth a visit. The most famous one is probably the Museu Picasso, which features an impressive collection of works by the famous artist. Other popular museums include the Mus eu Nacional d'Art de Catalunya, the Fundació Joan Miró, and the CaixaForum.If you're interested in history, be sure to check out the Museu d'Història de Barcelona.
Top Museums in Barcelona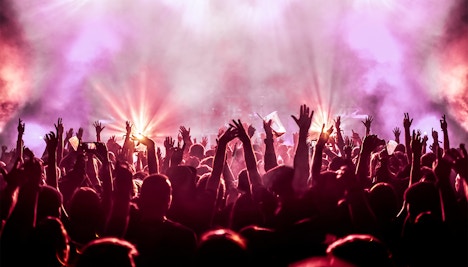 5. Check out the Catalonian Music Scene
Lesuire
The music scene in Barcelona is great! There are a lot of concerts and shows that go on throughout the city, and it's a really fun place to be if you love music. There are always new bands and artists playing at various venues, so you're sure to find something you like. If you're looking for a good time, definitely check out the music scene in Barcelona!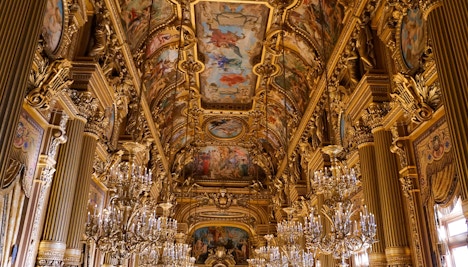 6. Trip to the Cultural Centre
Indoor Attraction
There are several shows at the Cultural Centre in Barcelona, so you'll be able to do a lot of different activities there. Cultural events presented at this facility include art galleries, museum exhibitions, performances, seminars, and other types of activities. Find out what's going on at the neighborhood cultural center ahead of time. It's located in El Raval's northern section, not too far from the Metro Station.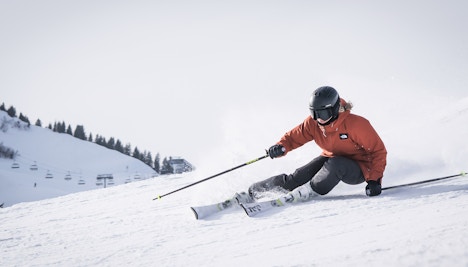 7. La Molina Ski Spree
Outdoor Attraction | Day Trip
The favorite winter activity in La Molina is skiing, where you can enjoy the slopes and get a true feel for the season. There are a variety of slopes for skiers and snowboarders of all ability levels, so the entire family can have a good time. Special events like a twilight descent may be enjoyed here, giving you a whole fresh outlook on skiing at night! In Catalonia's Alp region, around two hours north of Barcelona, you'll encounter it all.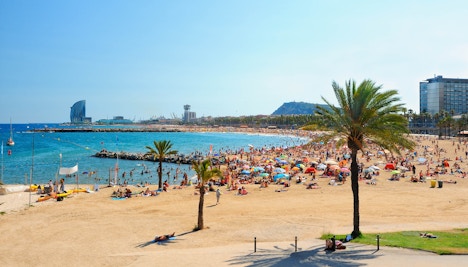 8. Spend time at the Beach
Beach | Outdoor Attraction
The beaches in Barcelona are among the nicest in Europe. The city's sandy beaches extend for more than three kilometers.  Because of this, the summer months are particularly congested. So much so that it's easy to become a little overwhelmed by it all. There is a lot of room on the beach when it's not crowded in the winter. In the winter, the water is an average of 14°C.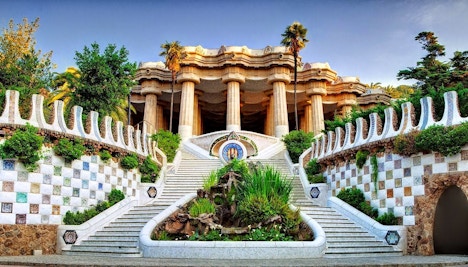 9. Visit Park Guell
Park | Outdoor Attraction
Park Güell is one of several of Gaudi's creations to be included on the World Heritage List by UNESCO. It's more of a cluster of landscapes and structures than a single park. Because it wonderfully combines architecture and nature, people are in awe of this structure. From the city's parks and open spaces, you can see the whole cityscape and the Mediterranean.
from €10
Events in Barcelona in WInter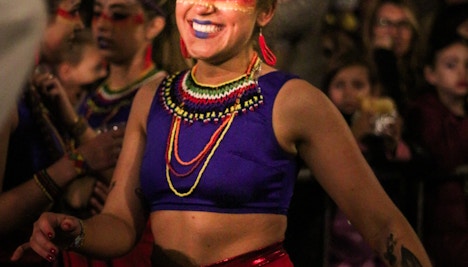 Sitges Carnival
Venue: Sitges, Barcelona
Time: February to March
Every year at the end of winter, the Sitges Carnival, which is situated just outside Barcelona in Sitges and is akin to New Orleans, takes place. There are exciting parades, outrageous costumes, and nonstop revelry. Sitges and its carnival are easily accessible from Barcelona. If you've hired a vehicle, you can drive yourself, however, there are various bus lines that can take you there. About 45 minutes outside of Barcelona, you'll find everything you'll need.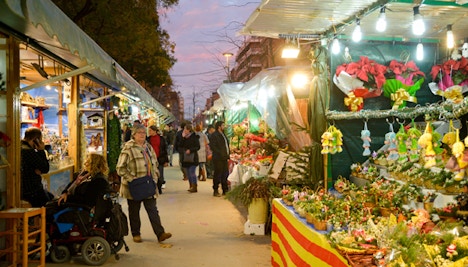 Fira de sagrada Familia
Venue: Eixample, Barcelona
Date: Through the month
With over 100 booths offering Christmas goods and decorations, the Sagrada Familia Christmas Fair has been operating for a long time and is among the most iconic marketplaces in the Eixample. On top of all that, the Sagrada Familia itself has transformed into a festive Christmas card thanks to the illumination of the surrounding area.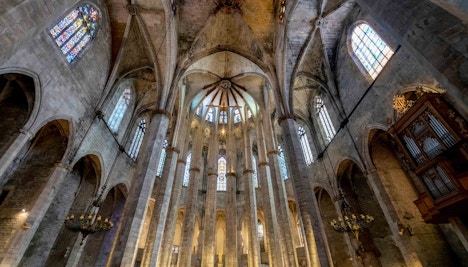 Saint Anthony's Day
Venue: Sant Antoni
Date: 17th January
As is customary, the week before St. Anthony's Day is marked with the district's "Festa major," which features a gigantic, symbolic fire-breathing pig, which represents the devil's shape while enticing the saint. On the feast day of St. Anthony, it is still customary to accompany pets to be blessed at the church.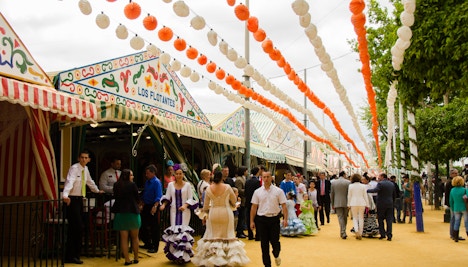 Santa Eulàlia
Venue: Throughout Barcelona
Date: 12th February
Barcelona's Santa Eulàlia Festival, often known as the city's largest winter festival or simply "La Laia" is undoubtedly the city's most popular festival after La Mercè, Barcelona's most significant annual event. Due in part to its commemoration of Barcelona's co-patroness and patron saint, Santa Eulàlia, this event is held in high regard. Les Laies
Venue: Throughout Barcelona
Date: 12th February
Many of the festival's activities are centered on the co-patronage of Barcelona. Santa Eulàlia's Parade and Dancing, the "Gigantonas" exhibition, and the 'Eulàlia' dance extravaganza in Barcelona's Cathedral are among the most notable events.
Know Before you Visit Barcelona in Winter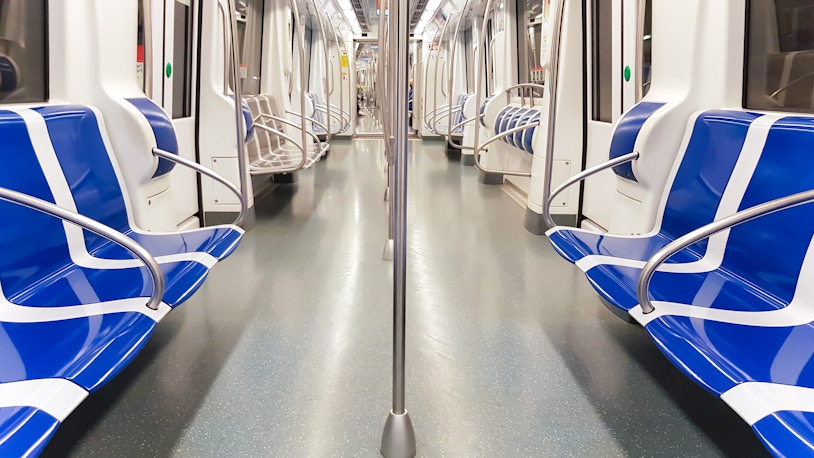 Getting Around Barcelona in winter
By Metro: The Barcelona metro system is excellent and also the trains travel at a rapid rate. As a result, you won't have to bother about a schedule. A subway or tramway terminal will take you to almost all of the city's attractions.
By Bus: In Barcelona, there are around 230 different bus routes that people may take. It is almost certain that the front desk staff will inform you which bus to take if your hotel is a bit farther distant from a metro station. Bus schedules may be obtained from tourist information offices on demand
By Taxi: Free cabs in Barcelona have a green signal on the top and are marked by a black and yellow paint scheme. The city of Barcelona has around 4,000 taxis and more than 260 taxi stands.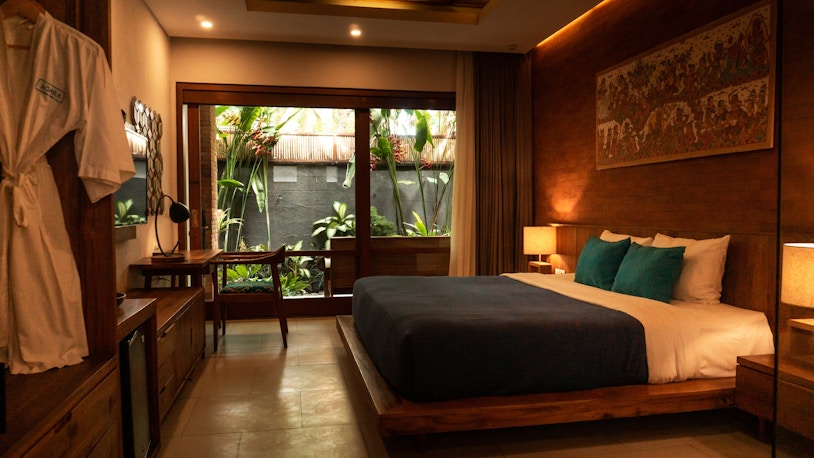 Where to Stay in Barcelona in Winter
It's a once-in-a-lifetime opportunity to visit Barcelona, and you'll want to make the most of it. Among the top hotels in Barcelona, these are among the greatest options for a memorable vacation.
Luxury Hotels: Mandarin Oriental, The One Barcelona, Hyatt Regency Barcelona Tower, Nobu Hotel Barcelona
Mid-range Hotels: B-Hotel, Acta Splendid, Hotel Market, Occidental Barcelona 1929
Budget Hotels: Generator Barcelona, St. Christopher's Inn, easyHotel Barcelona Fira, Expo Hotel Barcelona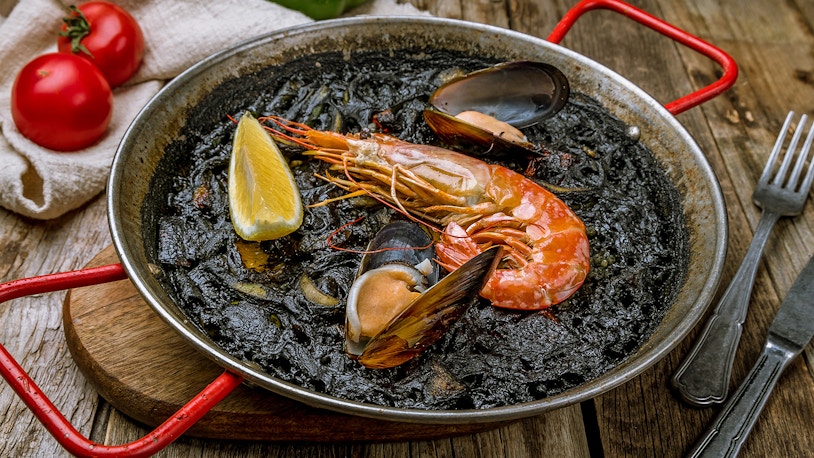 What to Eat in Barcelona in Winter?
Escalivada: When ordering tapas in Catalonia, "Escalivada" is a popular choice. Onions, peppers, and eggplant, all of which have been expertly roasted, are cut finely and arranged on a wide platter. There is a lot of extra virgin olive oil, and sometimes a little fresh garlic is thrown in for good measure.
Crema Catalana: In spite of the dessert's roots being in Catalonia, you'll find Crema Catalana on the menu all around Spain. This custard dish is one of the greatest in Spanish cuisine.
Fideua: Fideua is a variation on paella but with rice and prepared in the same pan as paella. When it comes to fideua, the ultimate product is always sissifying no matter where it's served.
Fried Squid: Calamari or fried squid in the United States is often served in tiny, crispy rings. It's apparent that the flavor varies from location to location. Fried squid is a national dish of Spain, where it takes on a whole new meaning. There are a plethora of varieties and preparation methods available.
Frequently Asked Questions About Visiting Barcelona in Winter
Is winter a good time to visit Barcelona?
During the winter vacations, Barcelona takes on an enchanting aura. December is the coldest month, with temperatures dipping into the 50s, but the carnival mood and inexpensive pricing make it a perfect time to visit.
How cold is Barcelona in winter?
Barcelona is moderately cold in winter, with 15°C in the highs and 9°C in the lows.
What is the average temperature in Barcelona in winter?
Barcelona's winters are pleasant. The coldest months of the year are January and February, with daily highs around 15 degrees Celsius.
Is it sunny in Barcelona during winter?
Barcelona in winter remains partially cloudy.
Is it windy in Barcelona during winter?
Yes, it remains windy throughout the winter months in Barcelona with an average wind speed of 8.5 m/hr.
What clothes to wear in Barcelona in winter?
Get yourself some layers to adjust to the weather in Barcelona. You can wear coats and t-shirts, as well as doll up with fancy dresses.
Is Barcelona cheaper in winter?
No, Barcelona is not cheaper in winter. Prices for hotels, food and other tourist activities are about the same year-round. However, there are some advantages to visiting Barcelona in winter. For example, you'll have fewer tourists at popular attractions and it's easier to find a hotel room or restaurant reservation.
Is Barcelona expensive to visit?
Yes, Barcelona in winter is not very cheap. However, the allure of the winter festivities of Barcelona drags tourists in. 
What are some things to do in Barcelona in winter?
There are a lot of fun activities to do in Barcelona. Spend time with your loved ones at the beach, stroll around the beautiful sceneries of Park Guell, and visit the museum.
Barcelona is a largely safe city. However, beware of pickpocketers in Barcelona in winter.
What can I see in Barcelona in winter?
You can attend the infamous Sitges Carnival, or visit the Cathedral on Saint Anthony's Day.
What is closed in Barcelona in the winter?
Most of the famous attractions remain closed during Christmas in Barcelona.
What adventure activities can I do in Barcelona in winter?
You can go skiing or skydiving in Barcelona in winter, or spend quality time on the beach.
What are the free things to do in Barcelona in winter?
Magic Fountain Show, Hilltop view, and Gothic churches are some of the free attraction sites in Barcelona in winter.
Can you swim in Barcelona during the winter?
With a wetsuit, you can swim in Barcelona in December! At this time of year, the average sea temperature is around 60 ° F.
What is the average temperature in Barcelona?
Barcelona has mild winters. The coldest months are January and February when the average temperature is roughly 15 ℃.
What to do with kids in Barcelona in the winter?
Most of the major attractions in Barcelona in winter can be visited along with children, such as the Sagrada Familia.