Discover MOCO Museum Barcelona | A Complete Guide
Contents
Barcelona, Spain, is the second home of the Moco Museum. It was first opened in Amsterdam, the Netherlands, between the Rijksmuseum and Van Gogh Museum. The museum's unique approach to art led to stellar success in Amsterdam, prompting founders Kim and Lionel Logchies to bring the Moco Museum to Barcelona.
MOCO Museum Barcelona | Quick Facts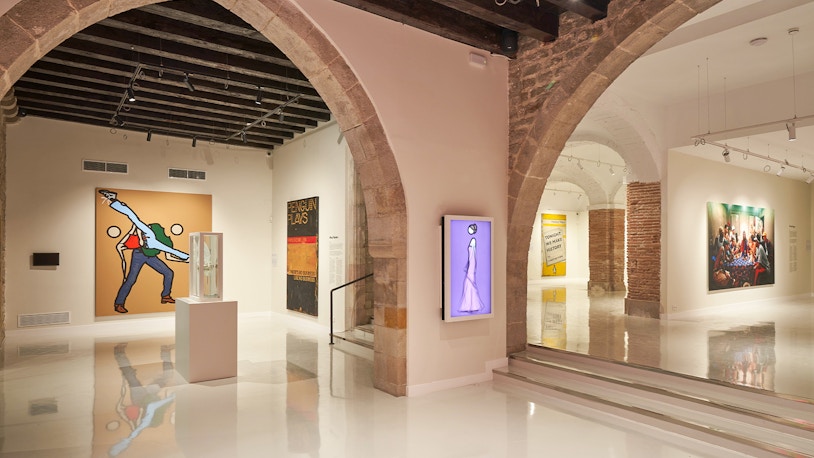 Also Known As: Museu Moco Barcelona
Location: C/ de Montcada, 25, 08003 Barcelona, Spain
Date of Opening: Moco Museum Barcelona was opened on 16 October 2021.
Entrances: Moco Museum Barcelona has only one entrance.
Number of visitors per year: Unknown
Collection size: Hundreds
Why Visit the MOCO Museum in Barcelona?
In a legendary location: Moco Museum Barcelona is housed inside the historical Palacio Cervelló, the residence of the noble Cervelló family until the 18th century.

A modern museum: Moco Museum Barcelona pays homage to artists who challenged the ordinary. It features artworks with a disruptive edge.

Houses legendary collections: Moco Museum Barcelona has exhibits featuring works of legendary artists like Takashi Murakami and Nick Thomm.

Banksy's collection: Banksy is an unknown artist whose collection has inspired thousands. Moco Museum Barcelona has an unofficial Banksy exhibition providing an overview of the artist's best works.

World's first NFT exhibit: NFTs split opinions, but they are disruptive. Moco Museum Barcelona is the only museum in the world to have an NFT exhibit.
Plan Your Visit to MOCO Museum in Barcelona
Where is Moco Museum Located?
What are the MOCO Museum Barcelona Opening Hours?
MOCO Museum Barcelona Highlights
Moco Museum Barcelona is a relatively new museum, but it is home to several moving collections. Each focuses on a different theme, time, and art style, demonstrating the breadth of art.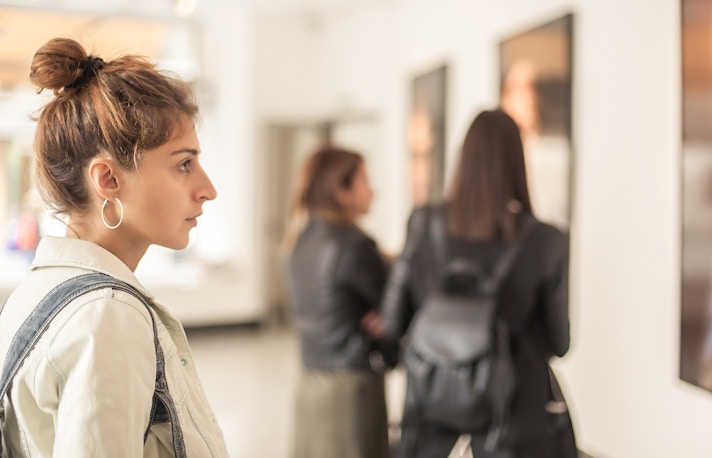 Modern Masters
The Modern Masters permanent collection celebrates artists who inspired millions.
The artworks on display in this collection transcended boundaries and languages, communicating thought and emotion naturally.
Works by Andy Warhol, Jean-Michel Basquiat, Keith Haring, and Yayoi Kusama are part of the Modern Masters collection.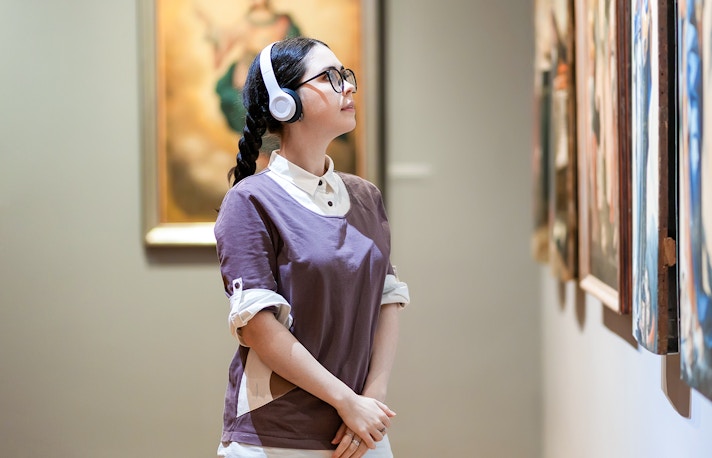 Contemporary Masters
The Contemporary Masters collection at Moco Museum Barcelona inspires change. Miracle 3 by Marina Abramović, Damien Hirst's The Immaculate Heart - Sacred, and others connect with something within, triggering a dream for a better future.
The art pieces in this collection seek change and push guests to question everything for the better.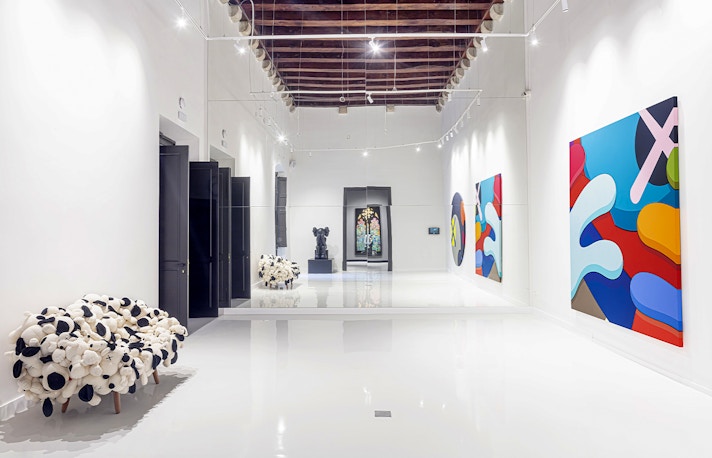 KAWS - Part of Contemporary Masters
Contemporary Masters in Moco Museum Barcelona features legendary artists, including Brian Donnelly, aka KAWS.
Interesting as any, Brian chose KAWS as his creative nickname after visualising the interaction of the letters.
His work, like his name, is equally dramatic, although his paintings and sculptures incite certain energy within.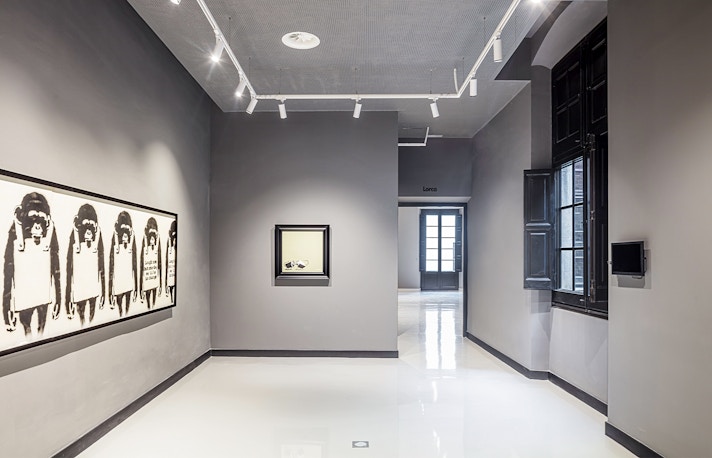 Banksy
No one knows Banksy, but everyone loves his art. Moco Museum Barcelona features the pseudonymous street artist's original artworks, taking guests close to its ideals and identity.
The collection is magnetic and pays the deepest respect to Banksy's art and outlook on modern society.
Laugh Now, Girl with Balloon, Forgive Us For Our Trespassing, and Bullet Hole Bust are a few iconic artworks part of the collection.
What's Inside MOCO Museum Barcelona?
Contemporary and modern art collections galore at Moco Museum Barcelona. Here are the best artworks from the permanent collections.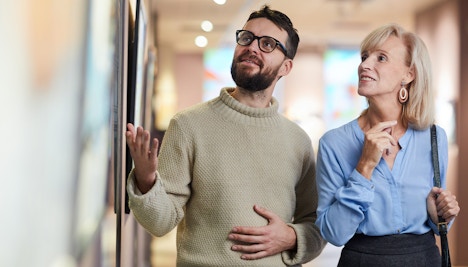 Night of Stars
Yayoi Kusama, the most famous artist emerging in Japan after World War II, was fascinated with "Dot Art." Her love and style focused on polka dots are reflected in most of her works, the Night of Stars being one of them.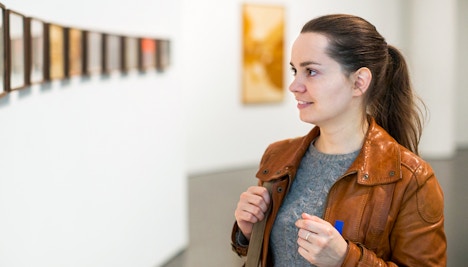 Woman Aflame
Spanish painter Salvador Dalí enjoyed celebrity status owing to his contribution to Surrealism and once-in-a-generation talent. Women Aflame is one of his most popular creations: it unites fire and a female figure with drawers, two of Dalí's obsessions.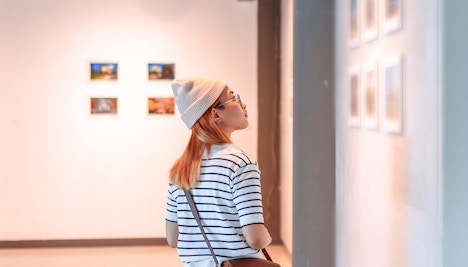 Miracle 3
Body artist Marina Abramović is a legend for demonstrating societal issues in a moving art form. Miracle 3 is proof: the artwork examines the horrific reality of war and its disastrous impact on the lives of ordinary citizens. The piece is extremely provocative (in a good way), forcing guests to contemplate right and wrong.
The Immaculate Heart - Sacred
Damien Hirst's The Immaculate Heart - Sacred is a fascinating piece of contemporary art with strong symbolism. Hirst drops the usual red colours for the Sacred Heart to amplify the suffering in the Passion of the Christ, with the wings signifying the pain is worth it.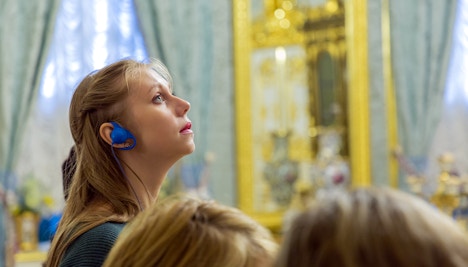 Final Days
Final Days is one of several captivating sculptures inside Moco Museum Barcelona. Made by KAWS, the hatless Kurf character is the unofficial gatekeeper of the museum as it welcomes you inside the premises. It is inspired by the cartoon Smurfs and made from afrormosia, an African wood known to hold spiritual energy.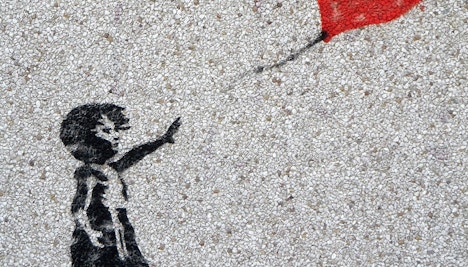 Girl with Balloon
Girl with Balloon, one of Banksy's prominent works, is an iconic art symbol in the 21st century. It was created in 2002, originally stencilled on the walls under Waterloo Bridge at London's Southbank. Its meaning is open to interpretation, although it is clear that Banksy wants people to hold onto hope no matter how far it may be.
MOCO Museum Barcelona Tickets
Frequently Asked Questions About The MOCO Museum in Barcelona
Moco Museum in Barcelona is a modern and contemporary art museum.
Do I need tickets to visit Moco Museum Barcelona?
Can I purchase tickets to the Moco Museum online?
Yes. You can purchase tickets to Moco Museum Barcelona online.
Is admission to the Moco Museum free for children?
Admission to the Moco Museum in Barcelona is free for children under 9.
Where is the Moco Museum located?
Moco Museum Barcelona is located at c / Montcada 25, next to the Picasso Museum.
What are the Moco Museum timings?
Here are the Moco Museum timings: Monday to Thursday - 10 AM to 8 PM, Friday to Sunday - 10 AM to 9 PM.
What is the best time to visit the Moco Museum?
Visit Moco Museum Barcelona early in the morning as fewer tourists are around. You also get discounts on visiting Moco Museum Barcelona before noon.
Why is the Moco Museum important?
Moco Museum Barcelona is important because it celebrates contemporary and modern artists who challenged the status quo and dared to take a different approach to art.
How popular is the Moco Museum?
Moco Museum Barcelona is gaining popularity due to its unique and unorthodox art collections.
How many artworks are on display at the Moco Museum in Barcelona?
Moco Museum Barcelona has hundreds of artworks on display.