A Guide to Visiting Barcelona in July | Attractions, Events & More
Contents
Barcelona, with its position between the sea and the mountains, has struck a remarkable balance, with one foot in tradition and another in the avant-garde. Barcelona is known for being Spain's most cosmopolitan, modern, and artistic city. A trip to Barcelona is exciting and full of adventure regardless of what time of the year you visit. We have put together the perfect guide for visiting Barcelona in July.
Is July a Good Time to Visit Barcelona?
The month of July is unquestionably the best time to visit Barcelona. Summer gives you plenty of time to explore Barcelona's varied attractions, with the sun shining brightly until 7 p.m.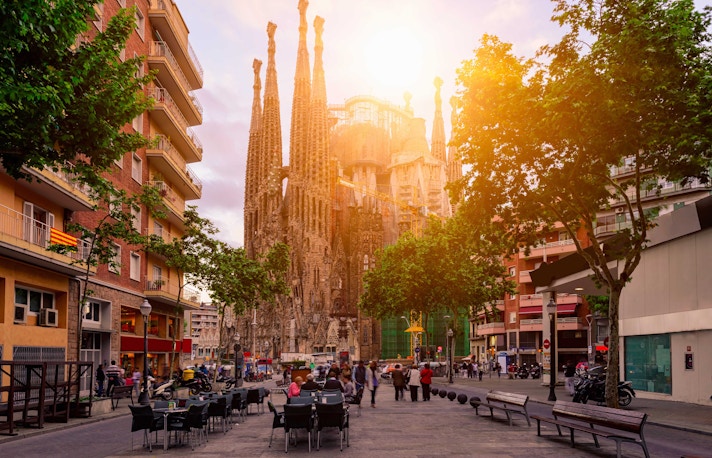 Why You Should Visit
Free performances staged in open-air sites all through the city
The weather is practically perfect for sunbathing and other water-related activities
The temperature, which ranges from 23 to 24 degrees Celsius, can be very relaxing
Whether it's Mount Tibidabo, Montjuic, Park Guell, or a beer at an excellent rooftop bar, possibilities of outdoor activities are infinite.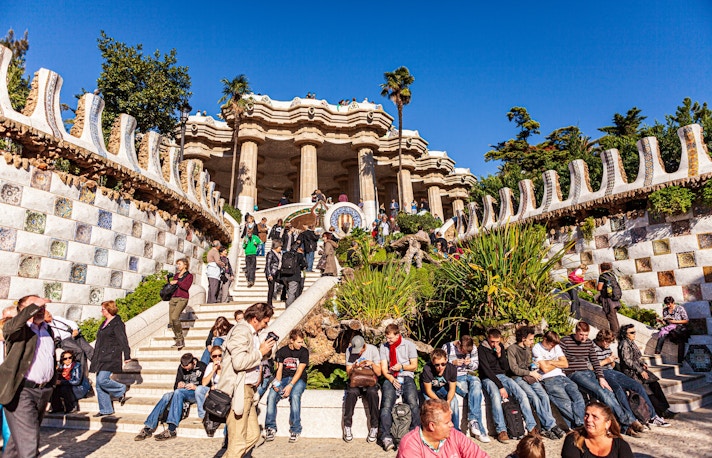 What to Look Out For
Big crowds at most of the popular tourist landmarks
Higher hotel and flight fares due to peak season
July is the hottest month in Barcelona and if you're not a fan of the heat, you may find it difficult to explore the city.
Overview of Weather in Barcelona in July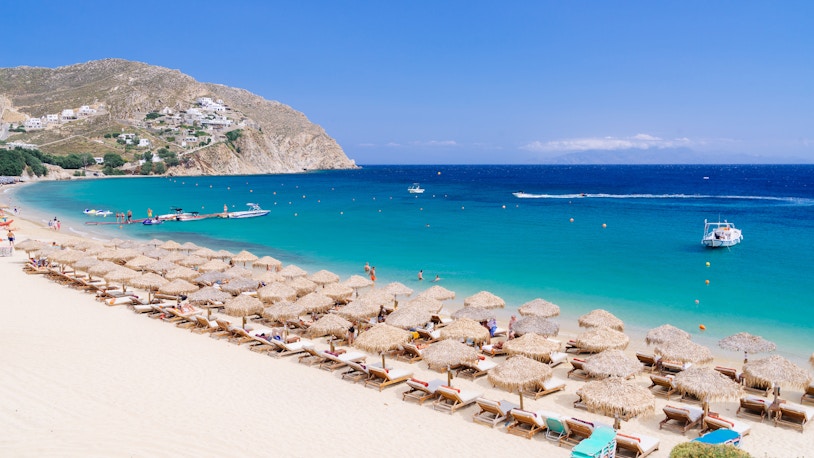 The sea's temperature, which ranges from 23 to 24 degrees Celsius, can be very relaxing. The afternoons can get a little hot at 30°C, but the city stays at a comfortable 28°C all year. Rainfall may be unpredictable, so bring your rain gear with you on your vacation.
Average Temperature: 29° C or 84.2 F
Average Rainfall: 25 mm with approximately 2 days of rain
Daily Wind Speed: 0.1 miles per hour of 6.8 miles per hour throughout
Temperature of the sea: 24°C or 75°F
Best Time to Visit Barcelona
12 Best Things to do in Barcelona in July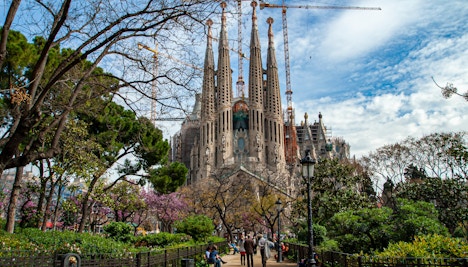 1. Visit Sagrada Familia
Gaudi's Attraction | Cathedral
The beautiful Sagrada Familia, considered Barcelona's main attraction, receives millions of visitors each year. The edifice, which was created by Antoni Gaudi, is his last unfinished project, and it is still under construction today. Visit Sagrada Familia in July and witness the breathtaking and looming towers against the clear blue summer sky.
July Timings: Daily from 9:00 AM – 8:00 PM
from €47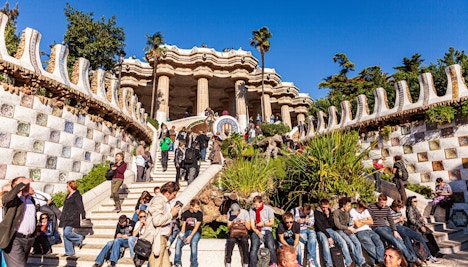 2. Explore Park Guell
Gaudi's Attraction | Park
Park Guell, which spans 17 hectares, is another of Gaudi's works. Photographers and art lovers alike go to the magnificent park. Park Guell is a popular tourist destination for visitors from all over the world. Since there's a lot of walking around to be done here, July is the perfect time for your visit since the weather is pleasant.
July Timings: Daily except for Fridays, from 8.30 AM to 5.30 PM
from €10
3. Discover Casa Vicens
Gaudi's Attraction | House Museum
Casa Vicens is a UNESCO World Heritage Site that was created by the famed architect Antoni Gaudi. Get a glimpse of his ideas that helped to shape the house into what it is now. Casa Vicens makes for a perfect pit stop when you're strolling the streets of Barcelona on a warm July afternoon.
July Timings: Daily except for certain holidays from 10:00 AM to 08:00 PM
from €16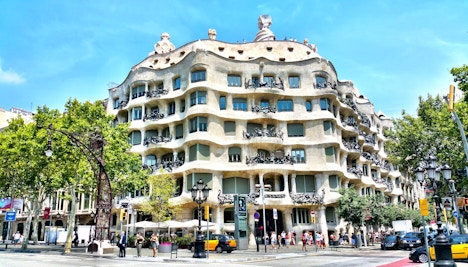 4. Visit Casa Mila
Gaudi's Attraction | House Museum
Casa Mila, also known as the Stone Quarry, was Antonio Gaudi's other major project until he focused on the Sagrada Familia. The remarkable appearance of the residential structure pays homage to organic design. The house was built with accuracy and features a natural open ventilation system that nearly eliminates the need for air conditioning.
July Timings: Day tour: 9:00 AM – 8:30 PM. Night tour: 9:00 PM – 11:00 PM
from €24
5. Head to Casa Batllo
The Casa Batlló, another masterwork by Antonio Gaudi, is one of the two most spectacular buildings he designed in Barcelona. The building, which features oceanic colours and shapes, is a breathtaking work of art that includes its own audio tour that you should not miss.
July Timings: Daily from 9:00 AM to 9:00 PM
from €35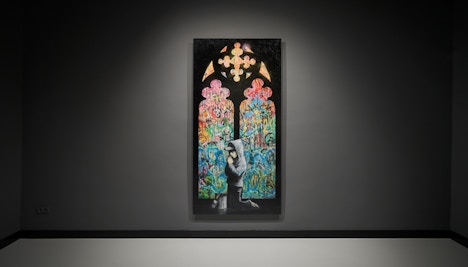 6. Go Musuem-Hopping
Cultural Experience
One of the best things to do in Barcelona in July is going museum hopping and checking out some of the best art, culture, and history museums in the city. Picasso Museum, FC Barcelona Museum, Museu Nacional d'Art de Catalunya, etc. are just a few museums that will help you learn more about Spanish heritage and culture.
Best Museums in Barcelona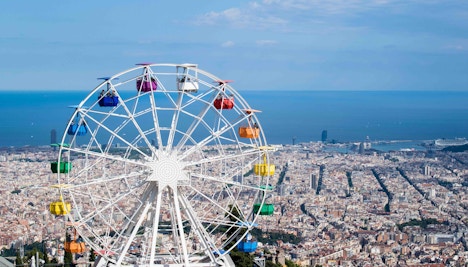 7. Visit Tibidabo Amusement Park
Family-friendly
Another top tourist destination to visit in Barcelona in July is the Tibidabo Amusement Park. This is a century-old park that is located on the highest point of Mount Tibidabo and offers an amazing view of Barcelona city. Spend a day enjoying the thrilling rides here and feel the adrenaline rush when you do so.
July Timings: Wednesday - Sunday: 11AM - 4PM
Theme Parks in Barcelona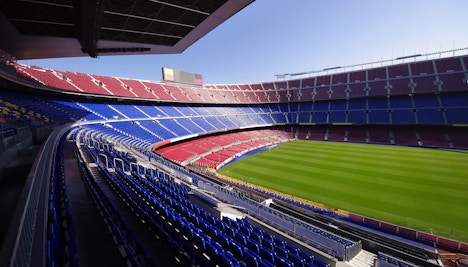 8. Explore Camp Nou
Top Attraction
Camp Nou, Spain's largest football stadium, provides a thrilling experience for football fans who desire to visit FC Barcelona's home ground. After being renovated in 1982, the stadium now has a capacity of 115,000 spectators and has a top-class museum as well.
July Timings: Daily except when sporting events are scheduled: 09:30 AM to 07:30 PM
from €26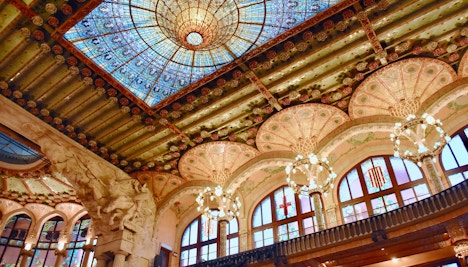 9. Attend a Concert at Palau De La Música Catalana
Cultural Experience
For music lovers, one of the top attractions to visit in Barcelona in July is Palau De La Musica Catalana. Designed by Lluis Domenech, this is a heritage site that features stained glass work, mosaics, sculptures, and more. There have been many concerts and private performances held here too.
July: 10:00 AM - 6:00 PM
from €10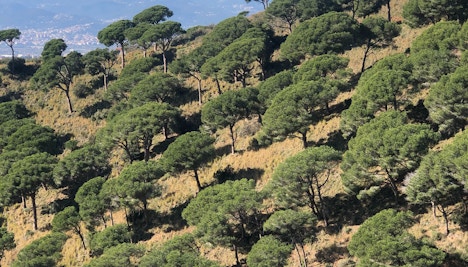 10. Enjoy a Hiking Tour
Nature & Adventure
If you are looking for an adventure in Barcelona in July, then one of the best things to do is go on a hiking trip here. There are many hiking trails accessible from the city that take you to stunning viewpoints and away from the city hustle-bustle. Explore these hikes and enjoy the clear, sunny skies of Barcelona city in July.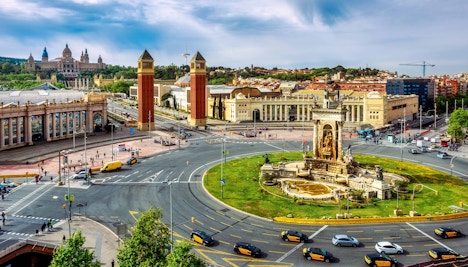 11. Stroll through Plaça d'Espanya
Plaça d'Espanya is one of the biggest squares in Barcelona and is wonderful to walk around in July. It offers amazing views of the city and features a gorgeous fountain designed by Joseph Maria Jujol.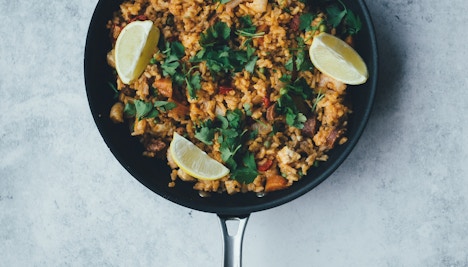 12. Take a Barcelona Food Tour
Cultural Experience
Barcelona is famous for its delicious cuisine so, what better way to experience this city than by going on a food tour. From paellas to bombas, there are a lot of delicacies to enjoy here on a walking food tour.
Barcelona Food & Drinks Guide
Festivals in Barcelona in July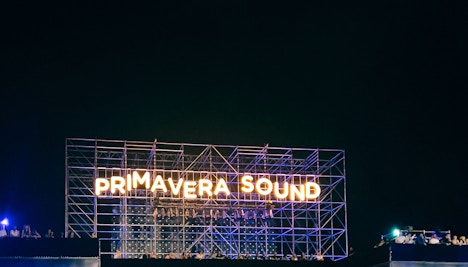 Poble Sec Fiesta
Venues: Poble-sec neighborhood
Dates: July 17 – July 29
Located between Montjuic mountain and Parallel avenue, the Poble-sec neighborhood houses an urban market. The neighborhood's biggest festival takes place in the second half of July. The festivities take place in a variety of iconic locations, such as the Plaza del Sortidor, the Tres Xemeneies, and the El Molino theatre, and are organized by numerous organizations. The programme emphasizes dancing and, above all, music, but there is also a strong presence of popular culture, with meetings with giants, castellers, and correfocs.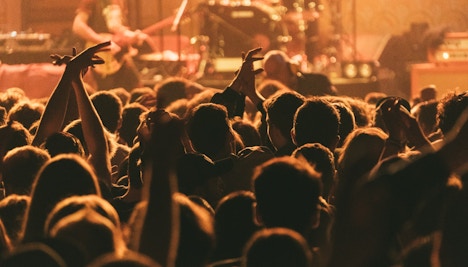 Music in the Park
Venue: Across Barcelona
Dates: TBD
At dusk, the parks of Barcelona, the green areas of Barcelona, are alive with music. In Barcelona, the Park Güell, Ciutadella Park, Estació del Nord Park, Joan Miró Park, Barceloneta Park, and 34 other natural spaces are ideal for classical and jazz concerts. This summer concert series in Barcelona's gardens and parks features a variety of musical styles, including classical and jazz.
Events in Barcelona in July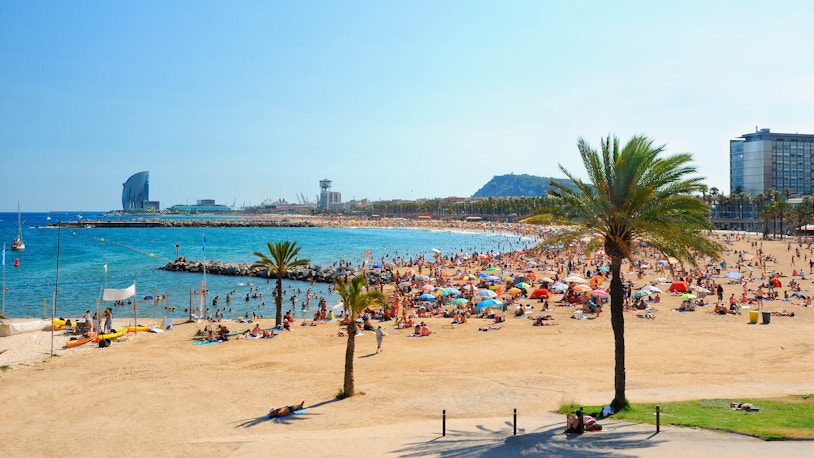 Barcelona Beach Festival
Venues: Across Barcelona
Dates: 2 Jul 2022, 5 PM – 3 Jul 2022 6 AM
There are numerous reasons that contribute to this festival's status as one of the indisputable leaders in the global dance scene. Its setting, the beach of Barcelona, and the fact that it is the only one capable of bringing together so many celebrities in an exclusive fashion in all of its editions, never seen before in this nation, thereby satisfying the fans' desires.
Know Before You Visit Barcelona in July
Travel Essentials
What to Wear
What to Pack
Transport
Stay
Food
Time Zone: GMT +2
Currency: Euro EUR - €
Country code: +34
Emergency numbers: 112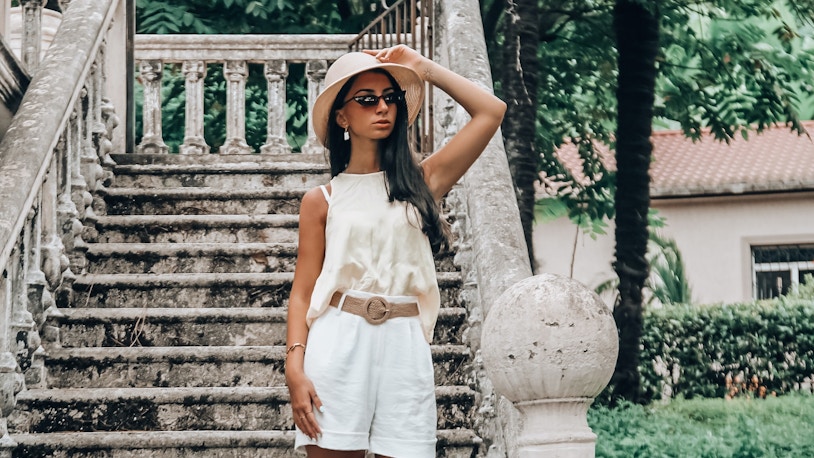 What to Wear in Barcelona in July
July can be a hot month, it's best to pack light, airy clothing, such as shorts, skirts, tank tops, and anything cotton, as well as beachwear. 
If you plan on going to the beach every now and then, sandals and flip flops are a good choice. 
Remember to wear lightweight shoes if you plan on wandering about the city. 
Bring an umbrella and sunscreen to protect yourself from the sun.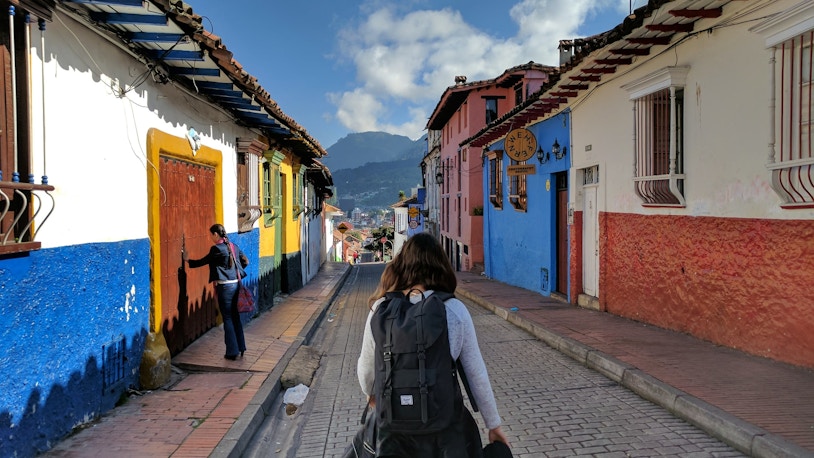 What to Pack in Barcelona in July
A type F (grounded) or type C (ungrounded) power adapter is required (non-grounded).
Shorts, breezy cotton shirts, tank tops. In July in Barcelona, you don't need to bring in any warm winter clothing.
Shoes that are easy to walk in
For the rain, you'll need an umbrella
A daypack with enough pockets for all of your items to be carried around during the day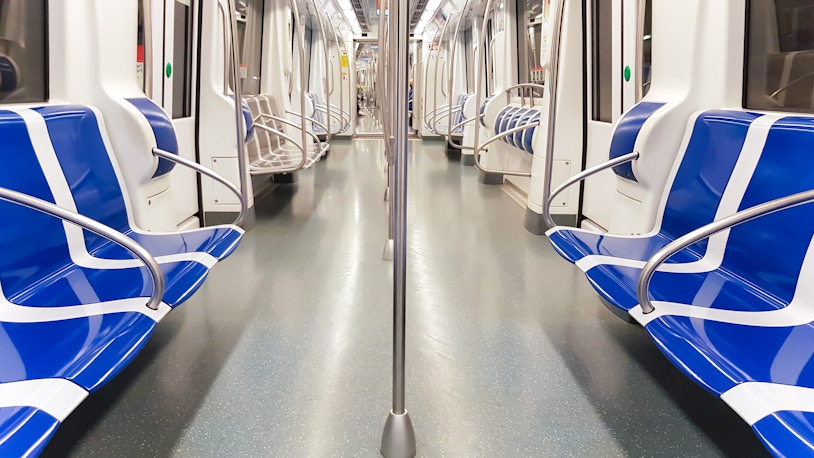 Getting Around Barcelona in July
By Metro: Barcelona metro is one of the best ways to travel around the city as it has an extensive network and most runs underground. You can use the eight lines and 161 stations to reach most destinations in Barcelona. Metro map.
By Bus: Explore Barcelona by bus is extremely cost-effective. There are over 200 bus lines running late in the night that you can use to reach your desired destination in the city. City bus map.
By Cable Car (Funicular): Make use of the three cable car lines in Barcelona that you can hop onto and enjoy majestic views of the city. Two of these cable car lines reach Tibidabo while the other takes you to Montjuïc.
On Foot: You can also explore Barcelona on foot in May as the weather is warm and pleasant at this time. Many popular attractions are located close to each other.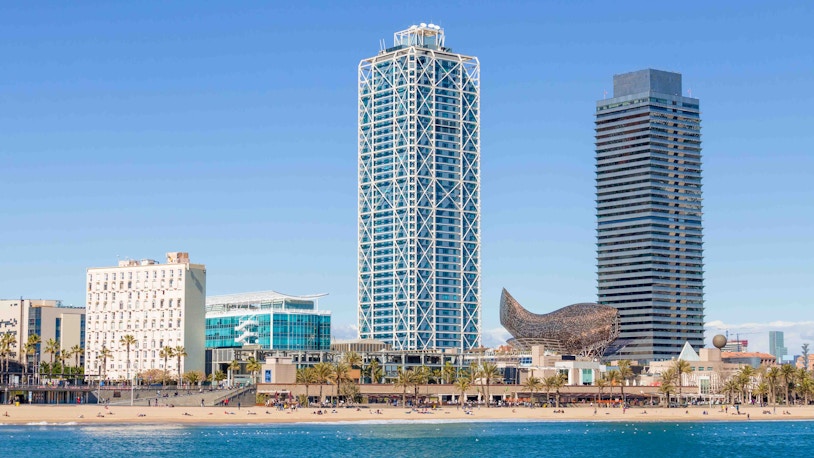 Where to Stay in Barcelona in July
A cosmopolitan city like Barcelona has a range of stay options to offer every kind of traveler. If you're travelling on a budget or looking to splurge on a luxury vacation, here are some of the best places for you to stay.
Budget Hotels: Residència Erasmus Gràcia, Hotel Barcelona, Twentytu Hostel Barcelona, Catalonia Rigoletto, easyHotel Barcelona Fira
Mid Range: Hotel Catalonia Barcelona Plaza, Hotel Porta Fira, Meliá Barcelona Sky, NH Collection Barcelona Podium
Luxury Hotels: Monument Hotel, Almanac Barcelona, The One Barcelona, Mandarin Oriental, Sir Victor Hotel
What to Eat in Barcelona in July
Barcelona is filled with sumptuous delicacies that will take your palette on an unforgettable journey! Try some of these iconic dishes in Barcelona in July.
Bombas: It's essentially a tennis ball-sized potato croquette with two sauces: a white garlic aioli that represents the anarchists' string fuse before firing their grenades.
Esqueixada: This classic salad, which literally translates to 'rip apart' in Catalan, is a favourite summertime dish in Barcelona. Locals and visitors alike like this dish made with salt fish, colourful peppers.
Crema Catalana: You may recognise this as creme brûlée, which is made with a creamy vanilla custard then blow torched until it produces a glassy crust.
Chorizo: Don't miss out on the Chorizo, a spicy pig sausage fermented and sprinkled with paprika, if you're looking for some true Catalan street cuisine.
Explore Barcelona Through the Year
Frequently Asked Questions About Visiting Barcelona in July
Is July a good time to visit Barcelona?
Yes, July is one of the best months to visit Barcelona since the weather is perfect and you can spend hours lazing around at the beach.
What are the best things to do in Barcelona in July?
Is it cold in Barcelona in July?
No, Barcelona experiences the summer season during the month of July.
How hot is Barcelona in July?
The average high-temperature in Barcelona in July is 27°C, making it perfectly pleasant and not too hot.
Can you swim in Barcelona in July?
Yes, July, August, and September are considered to be the best months to swim in Barcelona.
Is it sunny in Barcelona in July?
Yes, on average, more than 25 days in July in Barcelona are sunny.
What clothes to wear in Barcelona in July?
Considering the warm weather, you should wear airy cotton clothes and flip-flops or sandals.
Is it rainy in Barcelona in July?
On average, it rains for about 2 days in Barcelona in July.
Is Barcelona expensive to visit?
Yes, Barcelona in July is slightly expensive as it is the start of tourist season and the weather is pleasant. This is why it is recommended to book your flights, hotels, and other activities beforehand to avoid paying high prices for last-minute bookings.
Barcelona is a safe city to visit but there can be pickpockets and thieves in the crowds. So, be careful when attending parties or crowded events in Barcelona.
What can I see in Barcelona in July?
You can visit the Sagrada Familia, Casa Vicens, Barcelona Aquarium, and other tourist attractions in Barcelona in July.
What are the major events in Barcelona in July?
The Barcelona Beach Festival and Rock Fest Barcelona are two of the major events in Barcelona in July.
What is the average temperature in Barcelona in July?
The average maximum temperature in the daytime is approximately 28°C, while the average minimum temperature is around 21°C.
What are the best things to do with Kids in Barcelona in July?
A visit to PortAventura World and Barcelona Aquarium are some of the best things to do with kids in Barcelona in July.