A Guide to Visiting Barcelona in October | Attractions, Weather & More
Contents
Rightfully named the 'cosmopolitan' capital of Northeastern Spain, Barcelona is a city for everybody - sports fanatics, food lovers, art & architecture enthusiasts - there's something that will pique all interests here! While there is no right time to visit, October is considered ideal courtesy of great weather, a slew of festivals, and fewer tourists. Read on to discover the best things to do in Barcelona in October.
Is October a Good Time to Visit Barcelona?
September is not only the best month to enjoy late summer vibes in Barcelona, it is also off-season, so no annoying touristy crowds! Plus, several lesser-known but cool festivals take place during this month.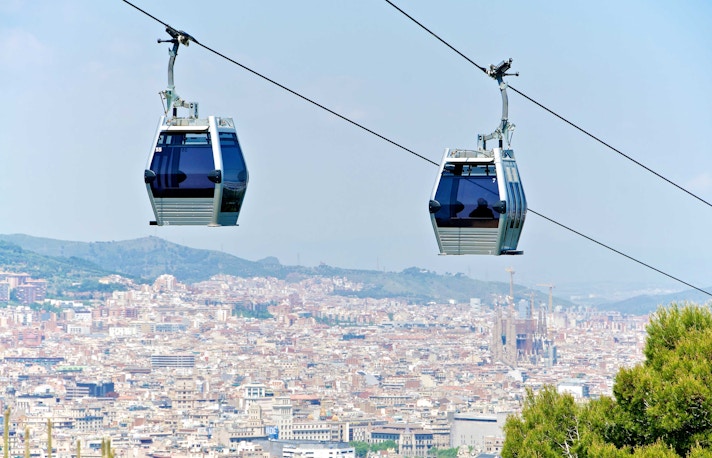 Why You Should visit
A large helping of warm and sunny days. Pleasant weather interspersed with a few showers of rain. 
Just enough sun to enjoy the outdoors.
Noticeable slowdown of the summer tourism rush, so you'll have plenty of space to enjoy the city and take in its sights.
All prime tourist attractions are open.
Empty streets and attractions for you to visit, leisurely explore all the places of interest on your bucket list without waiting in long queues and crowded alleyways.
The airfare and accommodation fares are comparatively lower because it's off-season.

What To Look Out For
October has six rainy days on average but since it is majorly cloudy most of the time, this month demands an umbrella at your disposal all the time.
You can leave your winter jacket behind but because October is one of the wetter months, you may want to carry a light waterproof jacket.
If you forget an umbrella, don't worry, you will find cheap umbrellas at every corner tourist store.
Sadly, beach weather is considered over but you can dare to take a dip.
There are plenty of events to get excited about, be it horror film festivals, jazz shenanigans, or the local take on Munich's Oktoberfest.
Overview of Weather in Barcelona in October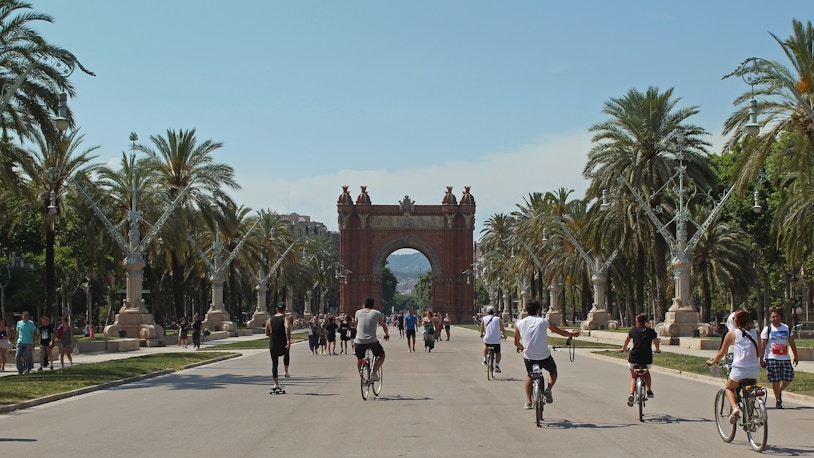 Autumn is setting in and winter is approaching, but the weather isn't too shabby during October. There's still enough sun to enjoy sightseeing, most days may be cloudy but if it doesn't rain consider that a blessing. You get to enjoy Barcelona on foot without breaking into a sweat! On average there are six days of rain in October, so it's a relatively dry month, but you must carry an umbrella at all times and it's also advised that you avoid swimming at the beach unless the cold doesn't bother you.
Average Temperature: High - 23ºC Low - 17ºC
Average Rainfall: 96mm (No chances of fog or snow)
Daily Wind Speed: 8.1mph. 
Temperature of the sea: 20ºC
Best Time to Visit Barcelona
Top 12 Things to do in Barcelona in October
Since October in Barcelona is not overly crowded, you can actually relax and enjoy Gaudi's creations in Barcelona. Peak seasons are notorious for long line-ups, heat, and for being overly crowded. The following places and things are must-visits when in Barcelona in October.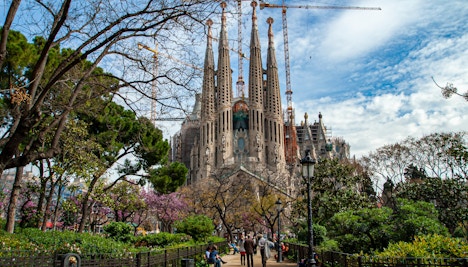 1. Visit Sagrada Familia
Gaudi's Attraction | Cathedral
Exploring Barcelona's most popular tourist attraction, the Sagrada Familia Cathedral is a joy in October because of fewer crowds, both inside and out. This is a relief given the iconic architectural structure attracts more than 4.5 million visitors a year! Visionary Gaudi's masterpiece, visit La Sagrada Familia and enjoy its gothic revival history.
October Timings: Daily from 9:00 AM to 7:00 PM
from €47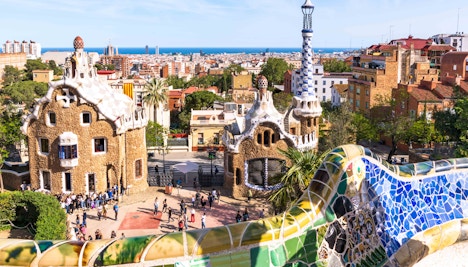 2. Visit Park Guell
Gaudi's Attraction | Park
The sunny and warm but not overbearing weather in October makes strolling through Park Güell a pleasure. Located on Carmel hill, this masterpiece is spread over 18 acres of hilly land and is home to some of Gaudí's best works such as the Dragon Stairs, the Guardian House, the Hypostyle Hall, and more. Park Guell is another one of Barcelona's deep heritage.
October Timings: 8:00 AM to 8:30 PM (Last entry - 7:30 PM)
from €10
3. Explore Casa Vicens
Gaudi's Attraction | House Museum
One of Gaudi's very first designs for a house, Casa Vicens was transformed into a museum that offers a peek into Barcelona's past. It's an architectural beauty too with four structured floors built using the traditional Catalan technique of building load-bearing walls. Visit this beautiful attraction to learn more about Gaudi and his exceptional talents.
October Timings: From 10 AM - 7 PM
from €16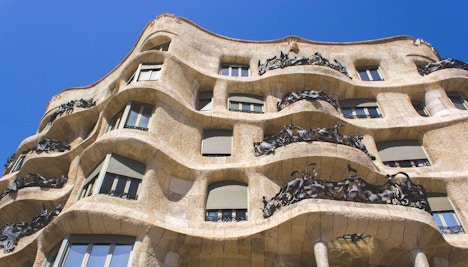 4. Visit Casa Mila
Gaudi's Attraction | House Museum
Casa Mila was the final residential project of Gaudi before taking on the Sagrada Familia. Although it was built as a residence, the famous mansion is now a modernist museum and has been declared a world UNESCO World Heritage Site. It is also one of Gaudi's first buildings that aside from its art displays is also known to host nighttime rooftop activities like the fascinating summer concert.
October Timings: Monday to Sunday: 9 AM to 8:30 PM
Night tour: 9 PM to 11 PM
from €24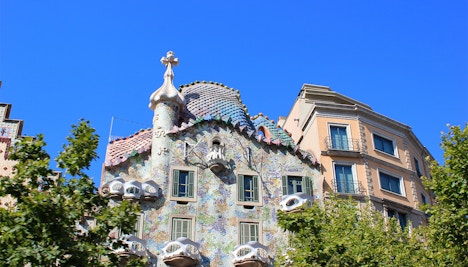 5. Casa Batllo
Gaudi's Attraction | Landmark Building
Gaudi employed a cutting-edge design technique called Trencadis to build Casa Batllo. Not only has this iconic building come to be known as quirky and unique with a curvy, colorful facade, it has also been declared a World Heritage Site by UNESCO. What it's most famous for is the augmented reality guided tour, touted to be a dynamic experience and Casa Batllo's Magic Nights.
October Timings: From 9 AM to 6.30 PM
from €35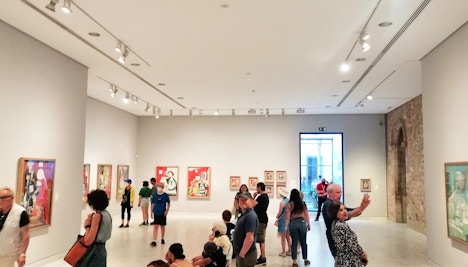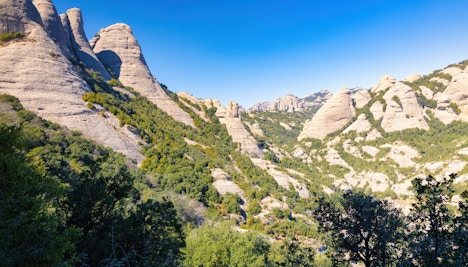 7. Visit The Stunning Montserrat
Mountain Range
October's not too cold, not too hot weather makes it the ideal time to make Barcelona's number one day trip to the sacred Montserrat abbey and mountain. Home of the famous Black Madonna statue, as well as the angelic voices of L'Escolania Boys' Choir, this abbey church has much for you to see and learn about.
October Timings: 10 AM to 4 PM
Monsterrat Day Trip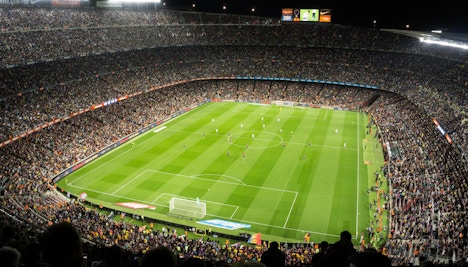 8. Experience Camp Nou In All Its Glory
Football Stadium
The biggest stadium in Europe, seating 99,000 people, Camp Nou is also one of the largest stadiums in the world and the home stadium of the FC Barcelona Football Club. The famous Camp Nou Experience offers football fans the world over a tour of the stadium, tunnel, press room, trophy room, and dressing rooms.
October Timings:
1st - 16th October: 9:30 AM to 7:30 PM
17th October to 31st October: 10 AM to 06:30 PM
from €26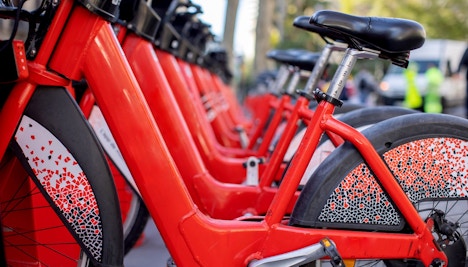 9. Discover Barcelona Hidden Gems By Bike
Biking Experience
Get on a bike and paint Barcelona red because October is the only month you can do this without dropping unconscious from a heatstroke! The reason this way of exploring comes highly recommended is that the city is flat and dry and has plenty of bike lanes, at least once you get out of the overcrowded Old Town.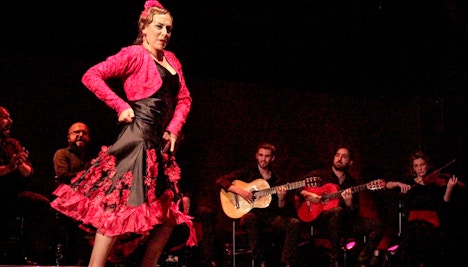 10. Enjoy A Lively Flamenco Show
Cultural Experience
Nothing shows off the culture of Spain than the iconic gypsy folk song and dance show, traditionally called a Flamenco Show. Most travelers to the Catalan capital want to catch a show during their visit, and arguably the best place to do so is at Tablao Cordobes, a wonderful Andalusian-style concert venue on Las Ramblas.
October Timings: Daily from 5 PM to 10:30 PM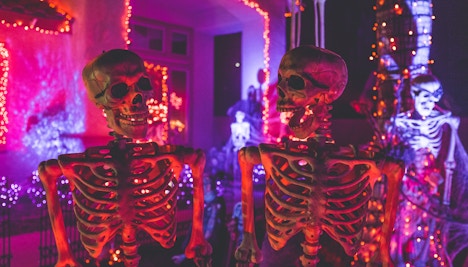 11. Head To A Cool Halloween Party
Spooky Party Experience

It isn't customary to celebrate Halloween in Barcelona but that doesn't stifle spirits! In the recent past Halloween celebrations have grown increasingly popular with several clubs and bars putting on special events, particularly Irish pubs and clubs, that draw in lots of students. 12. Culture Festivals In October
Cultural Experience
Alternative cultural conventions galore during the month of October so don't be surprised if you spot a group of people in weird and wonderful outfits on a random day in October. The BAUM Fest, is a showcase of all things 'urban culture', with expos on tattoos, breakdancing, and extreme sports, amongst other activities while the  EuroSteamCon steampunk festival offers a chance for aficionados of the genre to put on their finest vintage stylings and meet and mingle for various spectacles, conferences, competitions, and workshops. How cool!
Festivals in Barcelona in October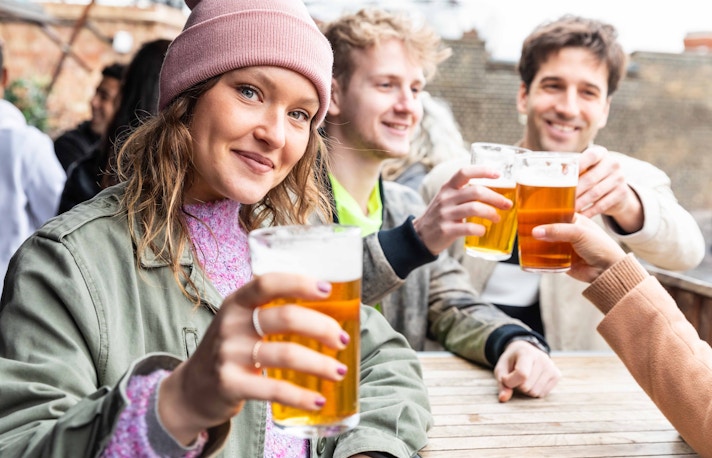 Barcelona's Oktoberfest
Venue: Plaça Espanya
Date: 3 October to 13 October
Germany's famous beer festival finds its way to Barcelona, sometimes as early as the end of September carrying into October! Best to reserve a table, or get there early if you want any chance of getting your hands on a "bier". Dressing in Lederhosen, or traditional attire is optional.
Read More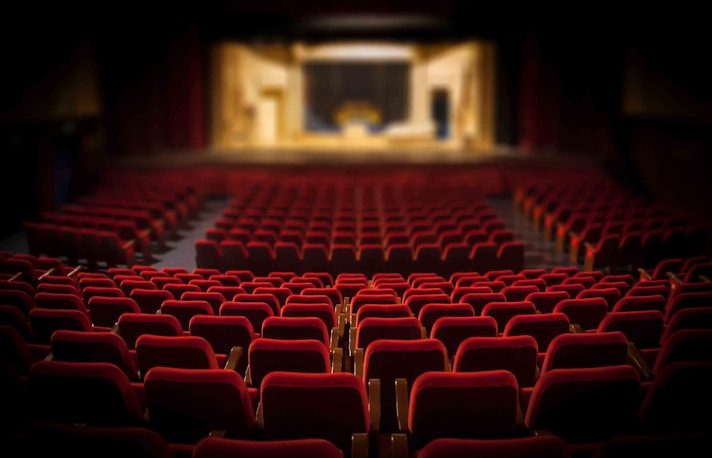 Sitges Film Festival
Venue: Sitges
Date: 7 October to 17 October
A day trip and an exciting film festival rolled into one? Sign us up and yourself too for the Sitges Film Festival that takes place in the pretty beachside town of Sitges. This little spot is perfect to visit year-round but even more in October when it hosts this exciting festival. The festival specializes in fantasy and horror films, and airs a selection of the best ones, and also awards prizes to actors, filmmakers, and films.
Read More
Events in Barcelona in October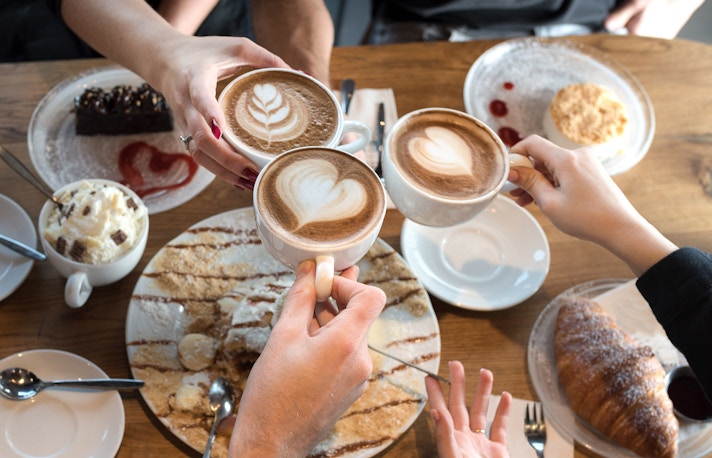 Independent Barcelona Coffee Festival
Dates: 31 October to 3 November
IBCF is an annual event that hosts professionals and specialty coffee enthusiasts under one roof. Toasters, baristas, coffee lovers and coffee shops work together to spread coffee culture and is open to everyone who wants to have a taste of specialty coffee.
Read More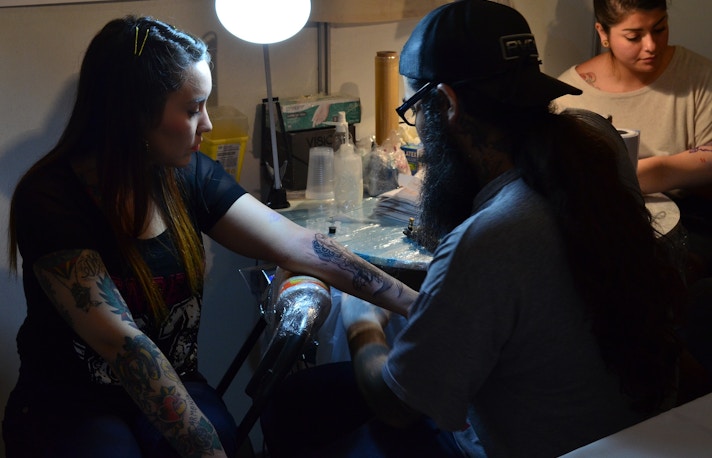 BAUM Fest & Barcelona Tattoo Expo
Dates: 4 October to 6 October
Spain's most extensive exhibition on tattoos and urban culture, Barcelona Art & Urban Movement promises to be a unique experience for all. Besides a grand display of tattoos, the fest is also home to live dance and music performances, extreme sports, graffiti, car and bike shows and plenty of food trucks.
Know More
Know Before You Visit Barcelona in October
Travel Essentials
What to Wear
What to Pack
Transport
Stay
Food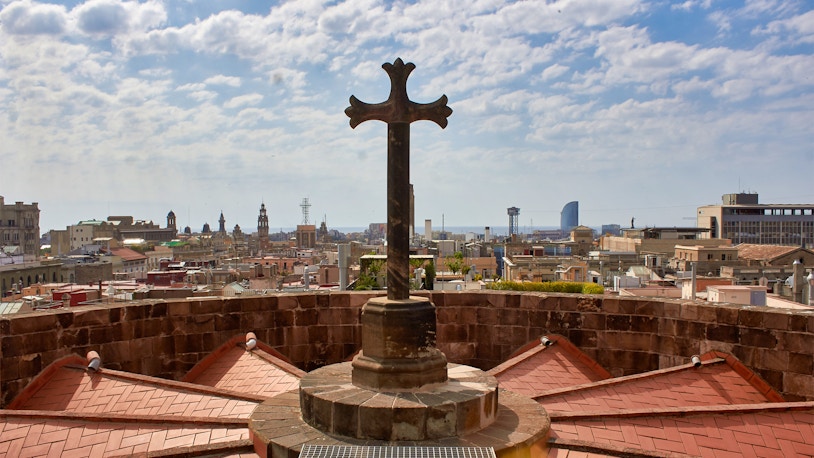 Time Zone: GMT +2
Currency: Euro EUR - €
Country code: +34
Emergency numbers: 112
What to Wear in Barcelona in October
Since October is when autumn is settling in, the average temperature is a cool 21°C with a few rainy days.
Wear a totally waterproof rain jacket since it will often be raining. Also, bring your shorts or a skirt for the warm days.
If you're a water baby, wear a swimsuit and a coverup to the beach, the water may be chilly.
The nights may get cold so it would be wise to carry long/covered pants, full-sleeved tops, and jackets.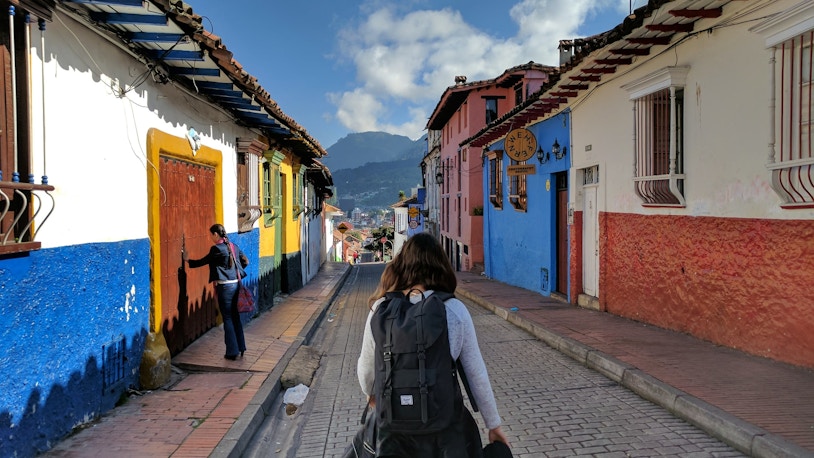 What to Pack in Barcelona in October
Power Adapter: A type F plug (grounded) or a type C plug (non-grounded).
Bring sunscreen, a hat, and beach accessories for hitting the beaches.
Dressy clothes if you're visiting upscale restaurants or pubs.
Comfortable shoes.
An umbrella for the rain.
A backpack to carry around during the day with enough compartments for all your belongings.
Anti-theft purses and crossbody bags.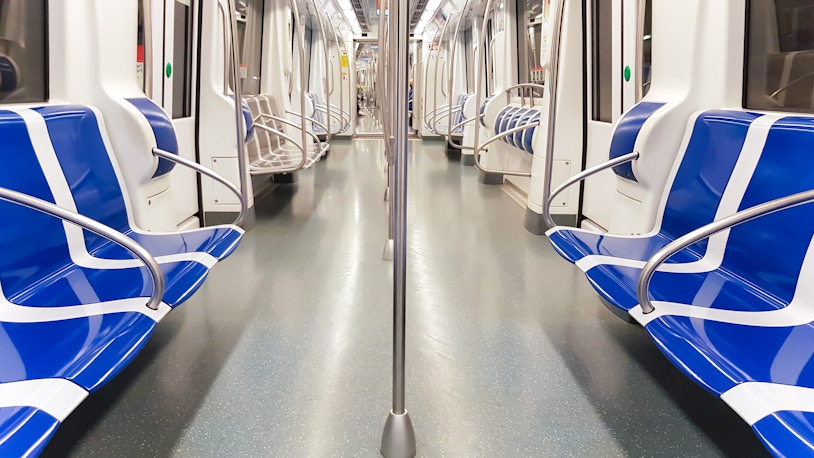 Getting Around Barcelona in October
By Metro: An extensive electric railway network, Barcelona runs mostly underground and has eight lines and 161 stations. Metro map.
By Bus: With 200 lines that run till late in the night extensively covering the city, exploring Barcelona by bus is convenient and cost-efficient. City bus map.
By Cable Car (Funicular): There are three cable car lines in Barcelona that you can hop onto and take in majestic views of the city. Two lines reach Tibidabo while others offer access to Montjuïc.
Taxis and Bicycles: Taxis and bicycles on rent are available across Barcelona and can be taken on hire whenever convenient.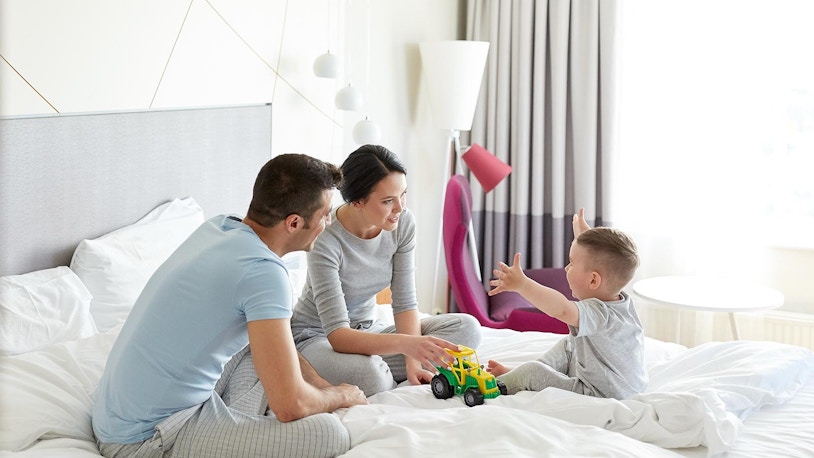 Where to Stay in Barcelona in October
The beautiful city of Barcelona has the right type of accommodation for everyone. We've compiled a list of hotels that'll help you choose the one that's right for you.
Budget Hotels – Hostal Boqueria, ibis Meridiana, Vincci Bit, Hotel Oasis, Hostal Sans, Casa Kessler, Violeta Boutique, Fabrizzio's Petit, 360 Arts & Culture
Mid Range - Hotel Ambit Barcelona, Murmuri Residence Mercader, Hotel Soho Barcelona, Hotel Cuatro Naciones, Hotel Pratik Vinoteca, Hotel Costanza, Mayerling Schumann Barcelona
Luxury Hotels – Mercer Hotel Barcelona, Casa Camper, Mandarin Oriental, Grand Hotel Central, Majestic Hotel & Spa, Soho House, H10 Casa Mimosa, El Palace, Catalonia Magdalenes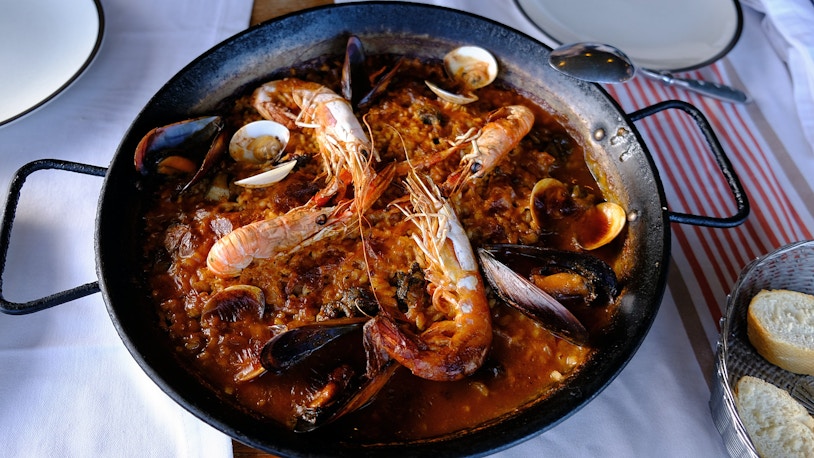 What to Eat in Barcelona in October
Explore traditional dishes of Barcelona across the city. Strongly influenced by the daily catch from the sea, be prepared to savor fresh and delicious seafood delicacies.
Paella: This iconic rice and seafood dish actually originates from Valencia. It is considered Spain's national dish and is found in every corner of the country. 
Esqueixada: Summer might be on its way out in Barcelona in October, but one dish that is perfect for sunny al-fresco lunches is Esqueixada. The salad dish is made from shredded salted cod, tomatoes, onions, bell peppers and, olive oil.
Bombas: These are ball-sized potato croquettes that are served with two different sauces: a white garlic aioli and a rich spicy red sauce.
Explore Barcelona Through the Year
Frequently Asked Questions About Visiting Barcelona in October
Is October a good time to visit Barcelona?
Yes, Barcelona in October has cool, pleasant weather, with few rainy days and fewer tourist crowds.
What are the best things to do in Barcelona in October?
How hot is Barcelona in October?
Barcelona is not hot in October, some days may be pleasantly warm while others cloudy. The temperature ranges between a high of 23ºC and a low of 13ºC
Can you swim in Barcelona in October?
September is the last of the beach season in Barcelona but if the cold in October doesn't bother you, feel free to take a dip in the waters. The temperature of the sea is a cool 20°C.
Is it sunny in Barcelona in October?
It is not always sunny with clear skies, but most days are dry and the weather is not too hot in Barcelona in October.
What clothes to wear in Barcelona in October?
Dress light during the day but do carry your umbrella and waterproof jacket for the rains. In the night, if it gets chilly, you must layer clothing, like full pants or tops with sleeves and light cardigans and jackets.
Is it rainy in Barcelona in October?
One of the wetter months, Barcelona in October experiences about 6 days of rain.
Is Barcelona expensive to visit?
Barcelona in October is budget friendly because it is off season. Hotel and airfare prices are lower than the rest of the year. You can plan an inexpensive vacation by booking your tickets in advance online.
Barcelona is generally safe for tourists. Watch out for pickpockets and petty thieves though. Anti-theft bags are a good investment.
What can I see in Barcelona in October?
La Sagrada Familia, Park Guell, Casa Vicens, Casa Mila are some of the many attractions you can visit with much fewer crowds in Barcelona in October.
What are the major events in Barcelona in October?
Barcelona's Oktoberfest, Sitges Film Festival, BAUM Festival are some of the major events in Barcelona in October.
What is the average temperature in Barcelona in October?
The average high is 23°C and the average low is 17°C.
What are the best things to do with Kids in Barcelona in October?
Take your kids to Barcelona's excellent museums for an educational experience. You can also take them along on a food tour or a hike for them to understand the culture in Barcelona a little better.
What are the main festivals in Barcelona in October?
Barcelona's Oktoberfest, and Sitges Film Festival are the main festivals in Barcelona in October.