FC Barcelona Museum | The Ultimate Guide for Football Fans
Book Your FC Barcelona Museum Tickets
FC Barcelona is one of the greatest football clubs to have taken part in the sport. Tales of its heyday have long been a part of football culture. Thanks to the FC Barcelona Museum at Camp Nou, you can witness and reminisce about some of those moments. As a football club established over 120 years ago, FC Barcelona has been a part of longstanding history. It has seen some of the sport's greatest ever personalities walk its fields. It is their memories and accomplishments that make FC Barcelona Museum one of the most sought-after experiences in the city. The museum pays homage to this great club.
Why Visit FC Barcelona
A tour of FC Barcelona's Nou Camp offers many points of interest, especially for a fan of the sport. This is why you should visit FC Barcelona on your trip to Barcelona:
Nou Camp, the stadium of FC Barcelona is one of the many awe-inspiring grand structures in the city.
Tripadvisor rates this stadium as one of the 10 most recommended places to visit in the city.
FC Barcelona is not just a football club, it is also a vital cog in Catalan history and way of life.
Nou Camp is also home to some of Spanish history's most significant and memorable football games.
The tour of FC Barcelona will give you an in-depth look into the inner workings of one of the greatest ever football establishments in the world.
FC Barcelona Museum Tours & Tickets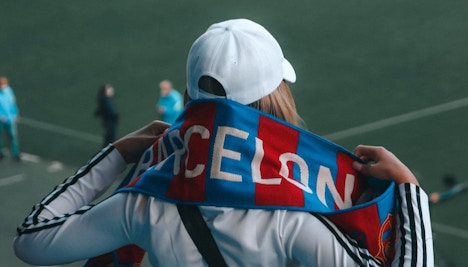 The Barcelona Pass
The Barcelona pass includes the admission to FC Barcelona Museum as well as a number of other famous Barcelona landmarks.
Price: €99.99
Inclusions: Entry to FC Barcelona Museum, Access to around 20 Barcelona landmarks including Gaudi's Casa Mila and Casa Batllo, Free metro and city map.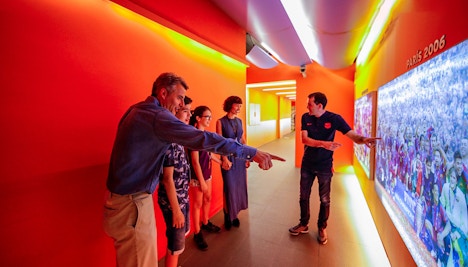 Camp Nou Tour with Interactive Virtual Experience & Multimedia Audio Guide
This tour lets you get a virtual experience of being at Nou Camp on matchday along with an audio-guided tour of the FC Barcelona Museum.
Price: €37
Inclusions: Entry to the Barça Museum, Tour of Camp Nou, Barça Virtual Experience with VR glasses, and Multimedia audio-guide. (Image Credits)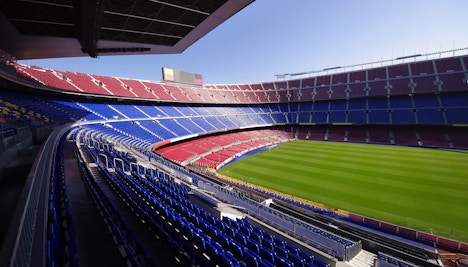 Hop-On-Hop-Off Tour + Camp Nou Tickets
 This is a Barcelona city tour experience clubbed with Camp Nou entry tickets.
Price: €63
Inclusions: Hop-on, hop-off bus ticket across 2 routes, West and East City Tour Routes, Free earphones and audio-guide in 15 languages, and Entrance to Camp Nou.
Top 5 FC Barcelona Tours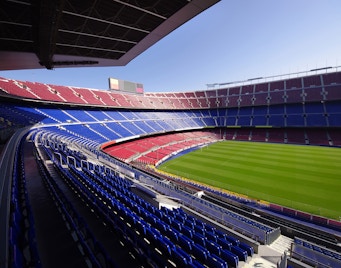 FC Barcelona: Camp Nou Tour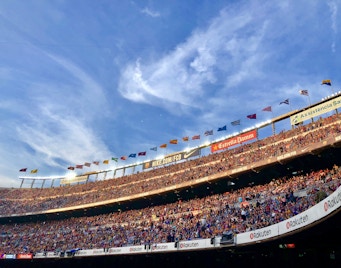 FC Barcelona: Camp Nou Experience - Anytime Entry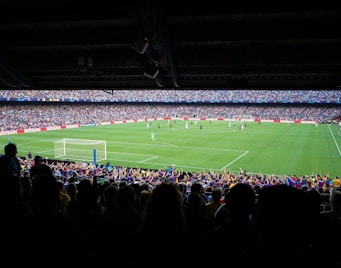 Camp Nou Tour with Interactive Virtual Experience & Multimedia Audio Guide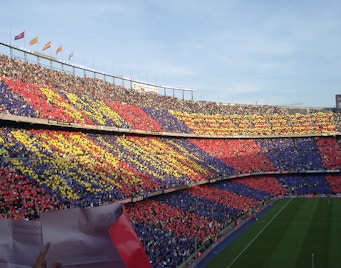 Hop-On-Hop-Off Tour + Camp Nou Tickets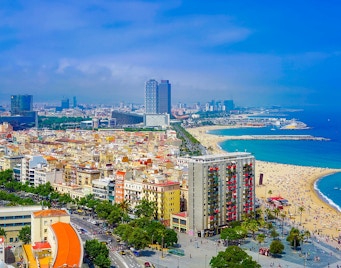 Barcelona City Tour: 1 or 2 Day Hop-On-Hop-Off Tour
What to Expect on a Tour of FC Barcelona
A tour of FC Barcelona begins with a luxury coach ride that takes you to the gargantuan beauty, Camp Nou. You can get FC Barcelona tickets at Barcelona-tickets. Your first stop will be the pitch side of the stadium. Witness the 99,000+ seater arena that hosts one of the world's most successful football teams. 

See the towering stands that belt out chants backing the international stars who grace the field. The dugout that holds these international stars will also be accessible to you, as will be the tunnel that leads to this marvelous park. You will get to be in the shoes of the players during this part of the trip.

The next stops in your trip are the inner quarters of the stadium. This part of the tour includes the fabled Camp Nou dressing room that has seen pathbreaking strategies concocted and perfected before they took the footballing world's breath away. You also get to visit the media rooms and common areas of the stadium.

The final part of the tour lets you visit the FC Barcelona Museum housed within the stadium. This museum holds the record of every major team and individual honor achieved by the club and its players. See the La Liga, Copa del Rey, and the Champions League trophies in the museum. You will also be able to visit the special Messi area of the museum. This museum tour is the best possible place to be for an FC Barcelona fan.
Getting to FC Barcelona
By Bus
Take buses 54, V1, or M12 and get down at Riera Blanca - Les Cort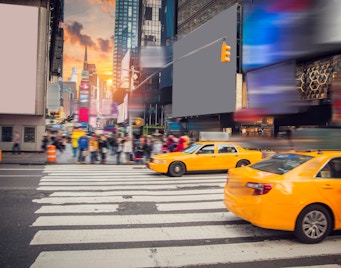 By Car
Reach Camp Nou via Carrer Arístides Maillol and enter through Entrance 14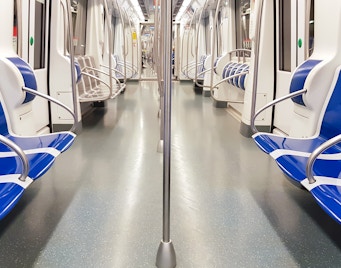 By Metro
Reach Palau Reial or Les Corts on Line 3 or Collblanc or Badal on Line 5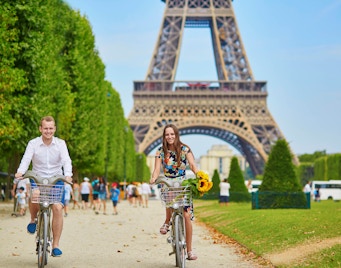 By Bike
Bike through Carrer Arístides Maillol and reach Camp Nou to access pedestrian entry
Practical Information
Timings
Address
Ticket Prices
Best Hotels Nearby
March 26th to October 14th: 9:30 AM to 7:30 PM
October 15th to December 15th: 10:00 AM to 6:30 PM (On Sundays: 10:00 AM to 2:30 PM)
December 17th to December 31st: 9:30 AM to 7:30 PM
Best Time to Visit FC Barcelona
The best time to visit FC Barcelona would be the Spring and Fall season, due to the favorable weather. The Summer season is good too if you do not mind the comparatively higher crowd level. The best time of the day for a visit to FC Barcelona is as early in the morning as possible. Even on the busiest of days, the first tour group of the day is the smallest.
Tips to Visit FC Barcelona
Avoid visiting on matchdays
Don't skip the museum tour
Go for the Camp Nou VR experience
Reach as early as possible
Grab a bite at the restaurant inside the stadium to complete your experience
Decide which parts of the stadium you want to visit beforehand
Nearby Attractions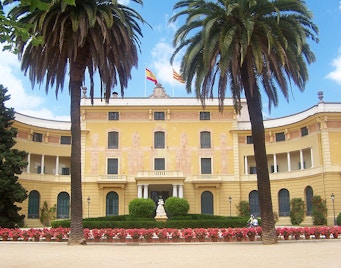 Palau Reial de Pedralbes (9 mins away)
Monasterio de Pedralbes (10 mins away)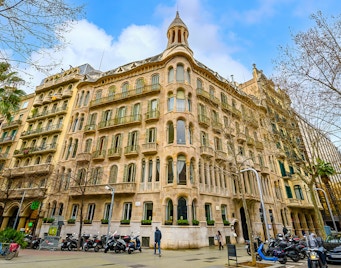 Casa Sayrach (13 mins away)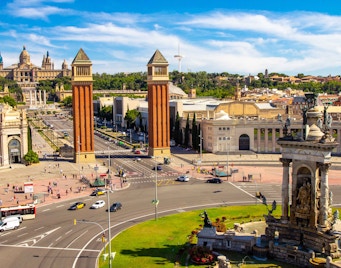 Plaça d'Espanya (14 mins away)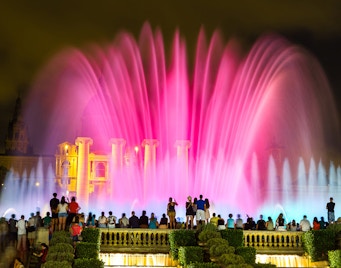 Font Màgica de Montjuïc (15 mins away)