A Guide to Visiting Barcelona in August | Attractions, Events & More
Barcelona, the Catalan capital, features centuries of art, culture, and history. The city's legacy is visible not only in its architecture but also in its cuisine. If late evenings are your style, you won't have to face a dull night because the city has a thriving nightlife. Furthermore, Barcelona's beaches offer stunning vistas and clear blue waters. Planning to visit Barcelona in August. Our detailed guide has all the information you would need for a fantastic trip.
Is August a Good Time to Visit Barcelona?
August is the height of the tourist season, and the city is bustling. If you want to tour the city and enjoy its nightlife, this is the best time to visit. As the temperature rises, more people opt for nocturnal escapades, revealing a very appealing aspect of Barcelona.
Why You Should Visit
Because of the great weather, August is the perfect month to visit Barcelona's best beaches
Another obvious benefit of pleasant climate is that you'll be able to spend more time at Barcelona's main attractions
Have endless drinks at the city's best rooftop pubs
Some top-notch music events and Barcelona's iconic barrio celebrations are organized in August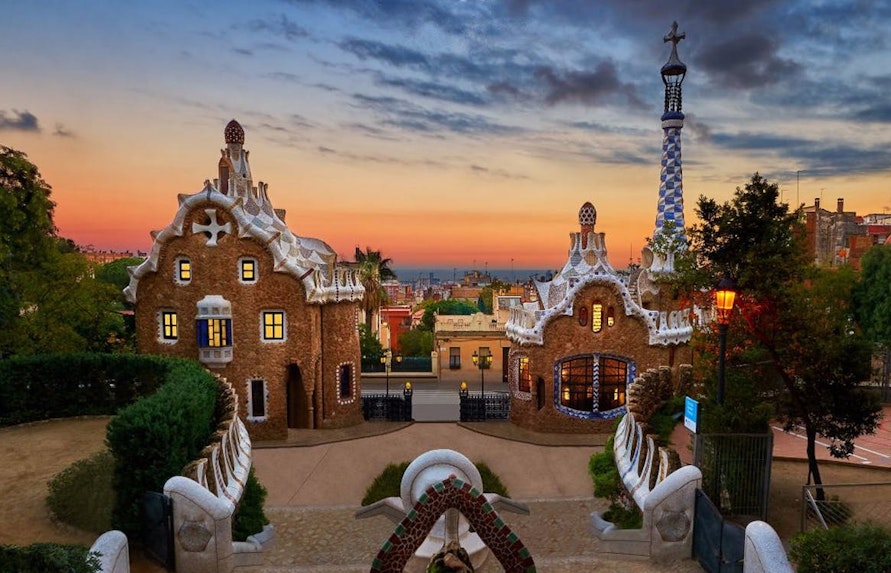 What to Look Out For
Since August is peak tourist season, the city is the most crowded during the month
Expect considerable waiting time at most tourist attractions due to the crowd
Hotels and flights are expensive when compared to other months
August is the hottest month of the year and you can expect high temperatures
Overview of Weather in Barcelona in August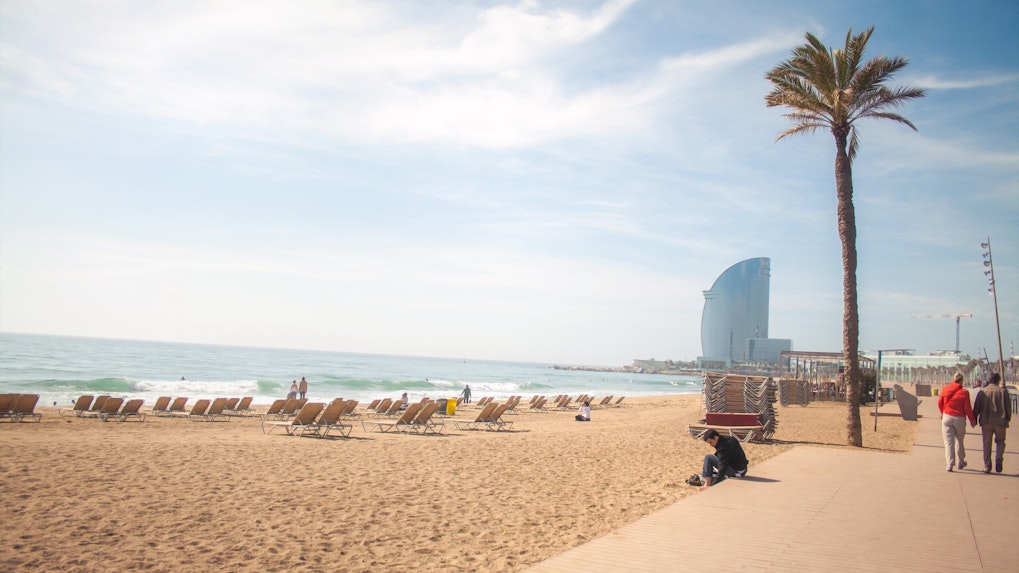 Visit Barcelona in August if you enjoy the heat and sunshine. It's the hottest month of the year, so expect balmy weather, clear blue skies, and calm seas throughout the duration of your vacation.
Average Temperature: High - 28.9°C Low - 21°C
Average Rainfall: 64 MM (approximately 5 days in the month)
Daily Wind Speed: 6.9mph
Temperature of the sea: 26°C
More About Weather in Barcelona in August
How hot is Barcelona in August?
The maximum temperature in Barcelona in August is 33° C, making it the hottest month of the year.
Can You Swim at Beaches in Barcelona in August?
Yes, August is one of the best months to swim at the beaches in Barcelona courtesy of the balmy weather.
Does it rain in Barcelona in August?
On average, it rains for about 5 days in Barcelona in August with an average rainfall of 64mm.
Is Barcelona Windy in August?
Throughout August, the average hourly wind speed in Barcelona is nearly steady, staying within 0.2 miles per hour of 6.9 miles per hour.
Best Things to do in Barcelona in August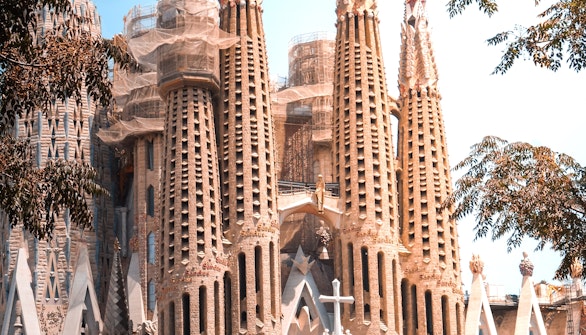 1. Sagrada Familia
Gaudi's Attraction | Cathedral
The creation of the Sagrada Familia took several decades, and as a result, it incorporates a variety of construction and architectural approaches. Despite the tourist influx in August, it is one of Antoni Gaudi's finest works and a must-see.
Tickets from €47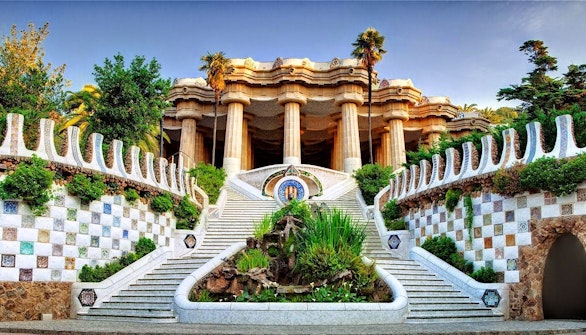 2. Park Guell
Gaudi's Attraction | Park
The city of Barcelona is brimming with Antoni Gaudi's masterpieces. Park Güell is another. The historic park features some of Gaudi's most iconic creations. Make your way to Park Guell in August for a fun family picnic.
Tickets from €10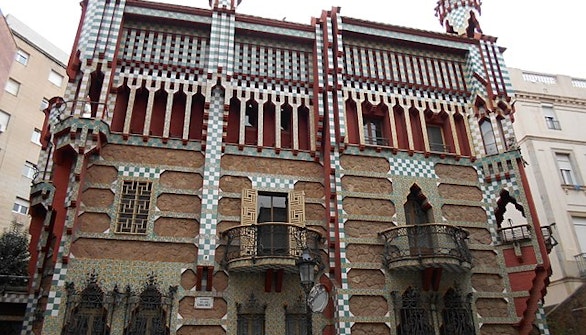 3. Casa Vicens
Gaudi's Attraction | House Museum
This UNESCO World Heritage building is one of Antoni Gaudi's popular masterpieces. The building is presently used as a cultural center and museum. Visit the beautiful landmark on a bright August afternoon to truly appreciate the colors and design.
Tickets from €16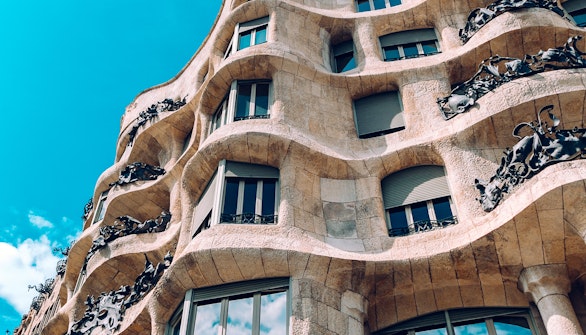 4. Casa Mila
Gaudi's Attraction | House Museum
Casa Milà, often known as La Pedrera or "the stone quarry," is another excellent example of Barcelona's exceptional architecture. Antoni Gaudi worked on this project before moving on to the Sagrada Familia.
Tickets from €24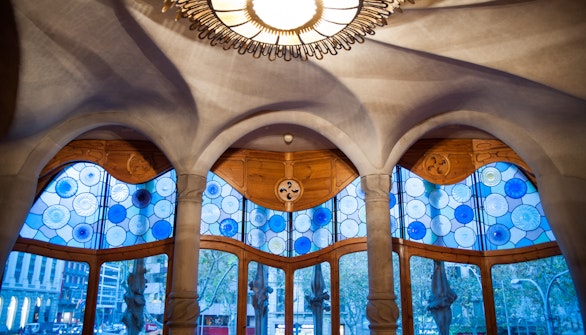 5. Casa Batllo
Gaudi's Attraction | Landmark Building
Casa Batlló is a UNESCO World Heritage Site and a Barcelona icon, a must-see for anybody interested in Gaudi's work and modernism at its best. It is also one of the most popular tourist destinations in the country with 1 million visitors each year.
Tickets from €35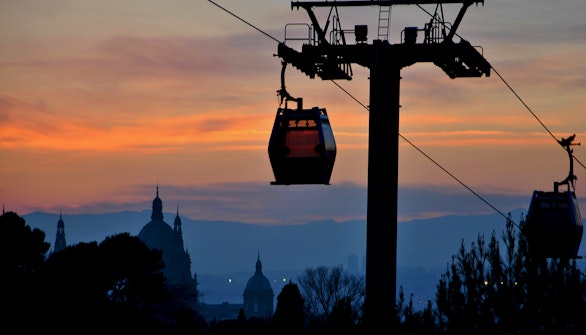 6. Montjuic
Cable Car
This hill is located to the south of Plaça Espanya and to the west of Las Ramblas and El Raval. The cable car will take you to the castle on the mountaintop for a few minutes for a wonderful view of Barcelona.
Montjuic cable car tickets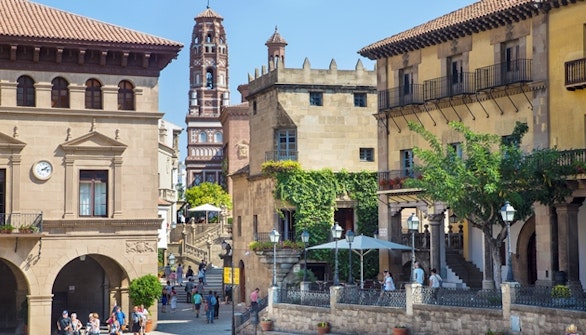 7. Poble Espanyol
Cultural Experience
This charming countryside setting allows you to visit an open-air museum showcasing all Barcelona and Catalonia have to offer. Participate in the one-of-a-kind activities available in August for a really unforgettable experience.
Tickets from €14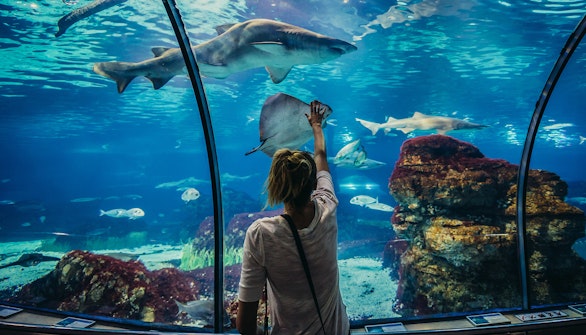 8. Barcelona Aquarium
Aquarium
The world's largest aquarium must be on your August agenda. Hundreds of aquatic lifeforms can be found at L'Aquarium Barcelona. The heat of August may make it ideal for a visit to the cool, indoor L'Aquarium Barcelona.
Tickets from €21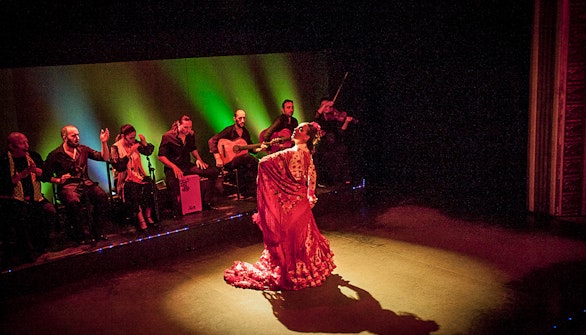 9. Flamenco Show
Cultural Experience
A Flamenco show is a must-see for everyone interested in learning about Catalan culture. There are a number of package options available that include a Flamenco show, a lunch, and a walking tour of one of the nearby towns.
Flamenco Show Tickets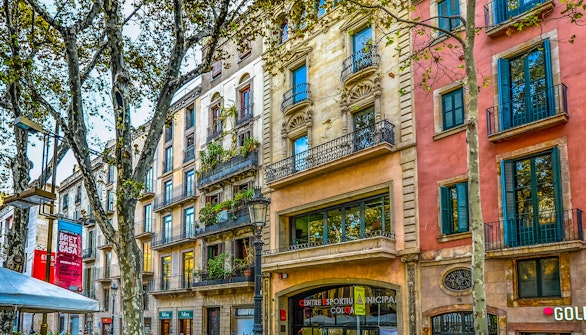 10. La Rambla Street
City Street
Considered Barcelona's most popular street, La Rambla is wonderful to explore in August owing to the great weather. Tablao Cordobes in La Rambla is a great choice since it perfectly mixes authenticity and old-world charm.
Festivals in Barcelona in August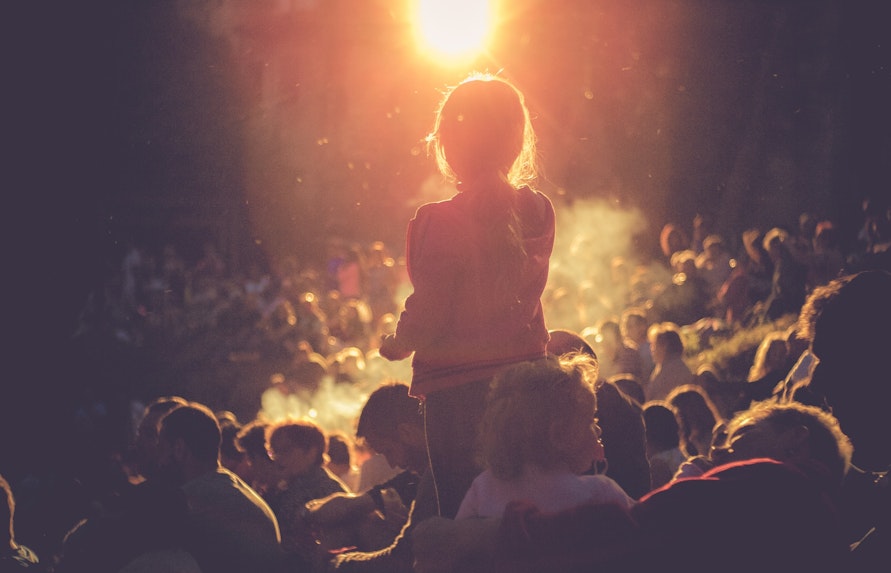 Grec Festival
Date: 10 Jun – 15 Aug 2021
Grec, arguably the most affluent of Barcelona's major festivals, welcomes a diverse range of artists to perform theatre, dance, music, and more in spectacular venues throughout the city, including the titular Grec Teatre. The Greek Theatre, which opened in 1929 as a recreation of the Ancient Greek amphitheater in Epidaurus, is a beautiful setting to watch current drama beneath the stars.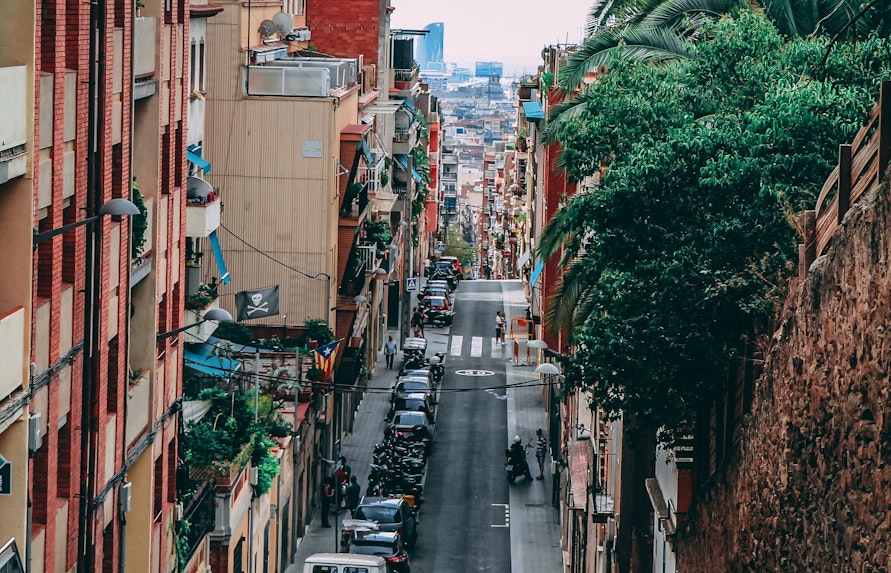 Gràcia Festival
Dates: 13 - 19 August
Every August, the streets of Barcelona's Gràcia district come alive with a week-long celebration that transforms the neighbourhood. In Barcelona's busy calendar, La Fiesta de Gràcia is a much-anticipated event. If you're in Barcelona in August, make a point of visiting Gràcia, the city's uptown neighbourhood, to discover what this distinctive event is all about. The idea behind the Gràcia festival is that streets around the neighbourhood vie for the title of best decorated street.
Events in Barcelona in August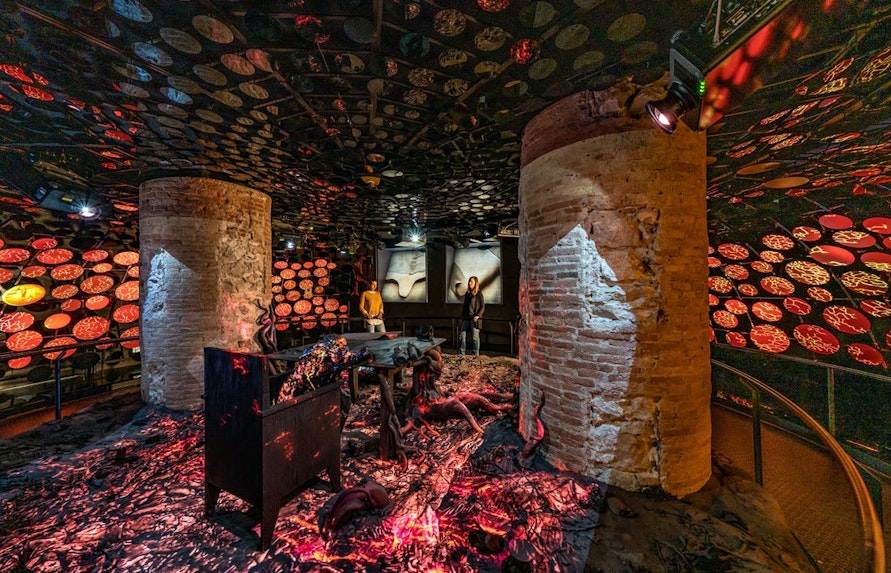 Casa Batllo Magic Nights
Venue: Casa Batllo
Date: Every day
There's no greater performance location than Gaudi's spectacular Art Nouveau mansion's rooftop, whether you're visiting Barcelona in August or at any other time.  Not only can you enjoy rare evening access to one of Barcelona's most spectacular views, but you can also attend a performance on the Dragon Roof Terrace. Rock and roll, jazz, opera, soul, flamenco, and other genres are all represented in the concerts.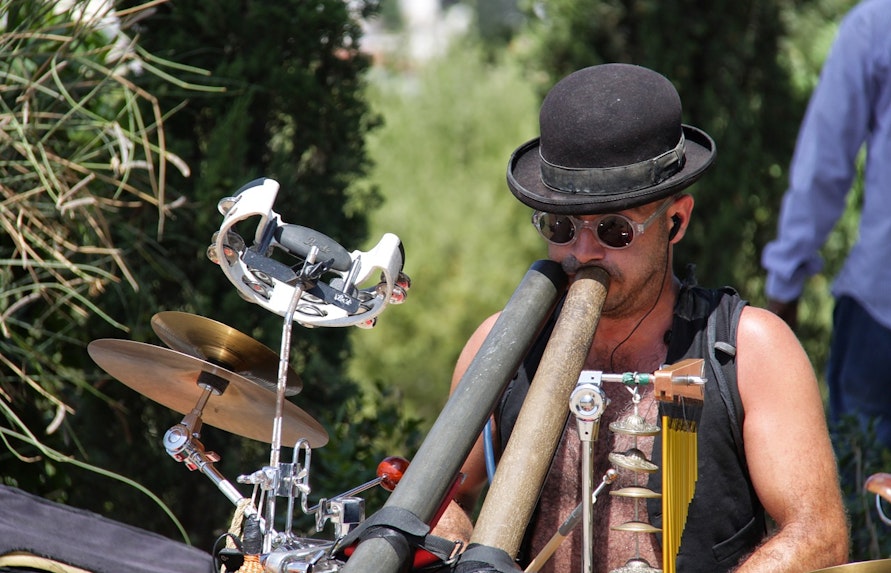 Festival Mas i Mas
Date: July 29 - Aug 31
This concert festival features over 200 performances spread over six iconic Barcelona venues. There's no better way to beat the summer heat than to listen to live music, whether it's a flamenco show in Tarantos or classical music at the Palau de la Musica. Check out a variety of jazz, flamenco, hip-hop, gospel, funk, rock, and other genres performed by local and international performers.
Know Before You Visit Barcelona in August
Travel Essentials
What to Wear
What to Pack
Transport
Stay
Food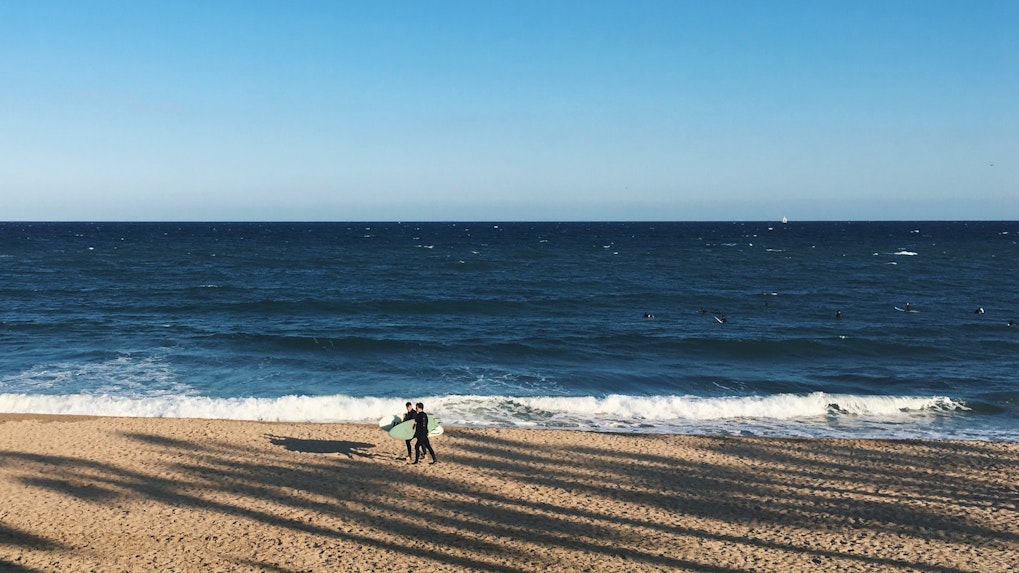 Time Zone: GMT +2
Currency: Euro EUR - €
Country code: +34
Emergency numbers: 112
Since August is the hottest month of the year in Barcelona, light, breezy attire, such as shorts, skirts, crop tops, and just about anything cotton, as well as beachwear, is recommended.
Sandals and flip flops are an excellent choice if you plan on heading to the beach every now and then.
If you plan on strolling around the city, make sure to wear light shoes.
Protect yourself from the sun by bringing an umbrella and sunscreen.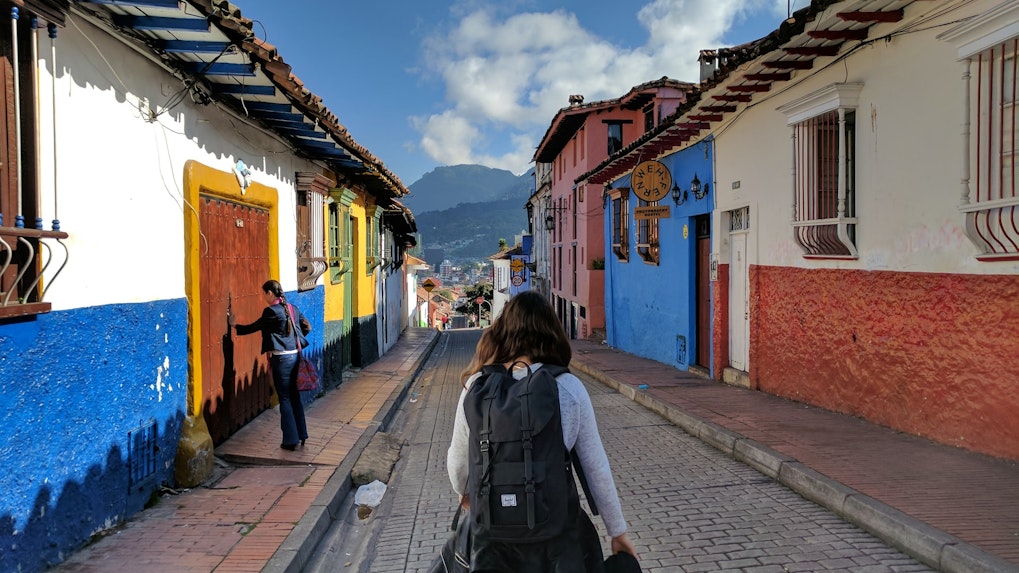 Power adapter: A power adapter of type F (grounded) or type C (ungrounded) is required
Clothes: Tank tops, shorts, and breezy cotton shirts 
You don't need to carry any thick winter apparel to Barcelona in August.
Shoes that are light and comfortable to walk in
You'll need an umbrella if it rains.
A daypack with enough space to carry all of your belongings throughout the day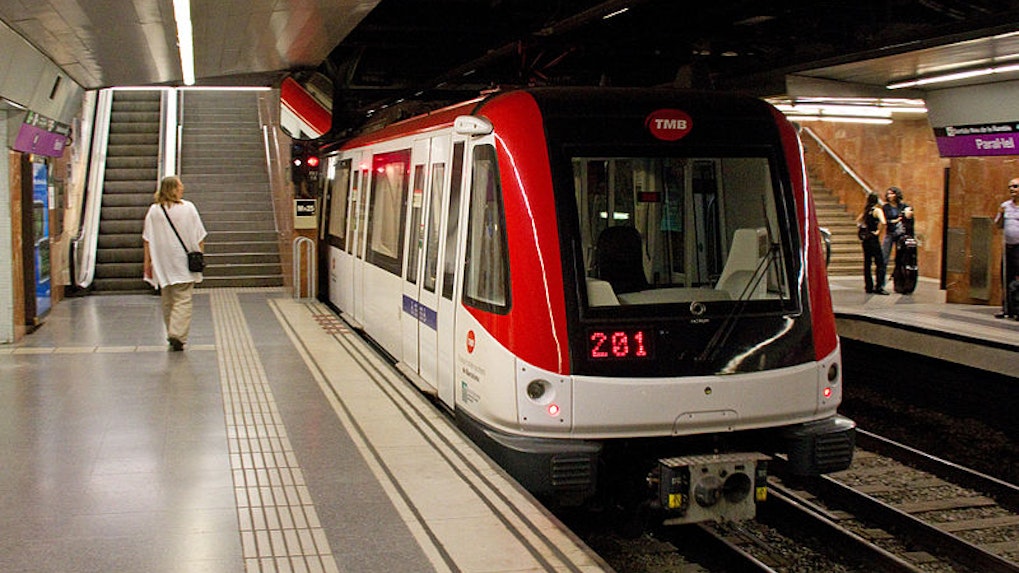 By Metro: Barcelona's transportation network has been well-planned by the local administration. The metro system is by far the most convenient way to get around the city. 
By Bus: The FGC and tram are both dependable and quick. You can also take one of the 1000 buses that run throughout the city.
By Cab: Cabs are another alternative, although they are the most expensive of the bunch.
By Cycling: Bikes are an excellent choice if you care about the environment. Barcelona has bike lanes that are well integrated and various bike parks.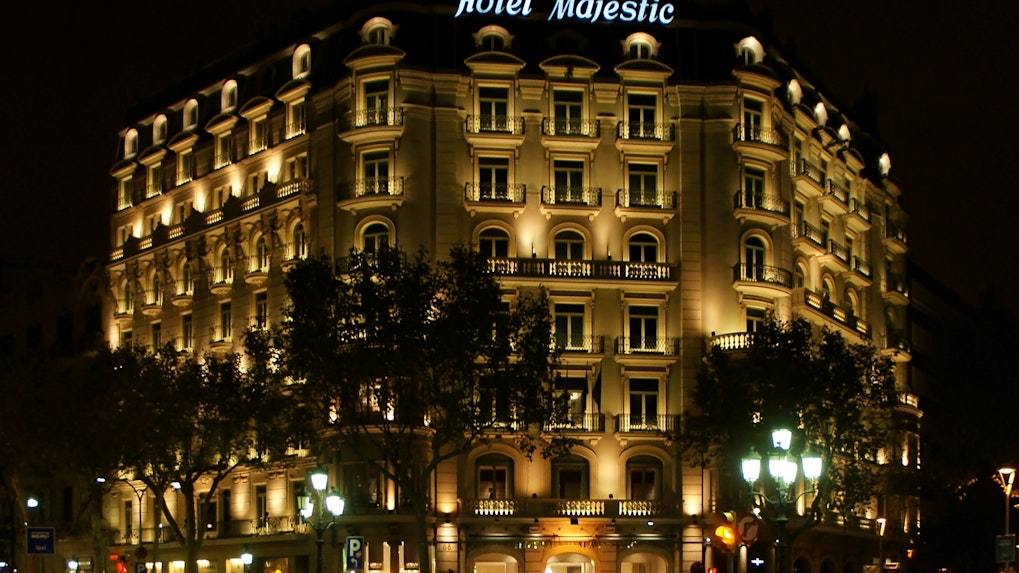 Budget Hotels: Alimara Barcelona Hotel, Four Points by Sheraton Barcelona Diagonal, U232 Hotel
Mid-Range Hotels: Casa Camper Hotel Barcelona, Olivia Balmes Hotel, Yurbban Trafalgar Hotel
Luxury Hotels: Hotel The Serras, Hotel DO: Plaça Reial, Mandarin Oriental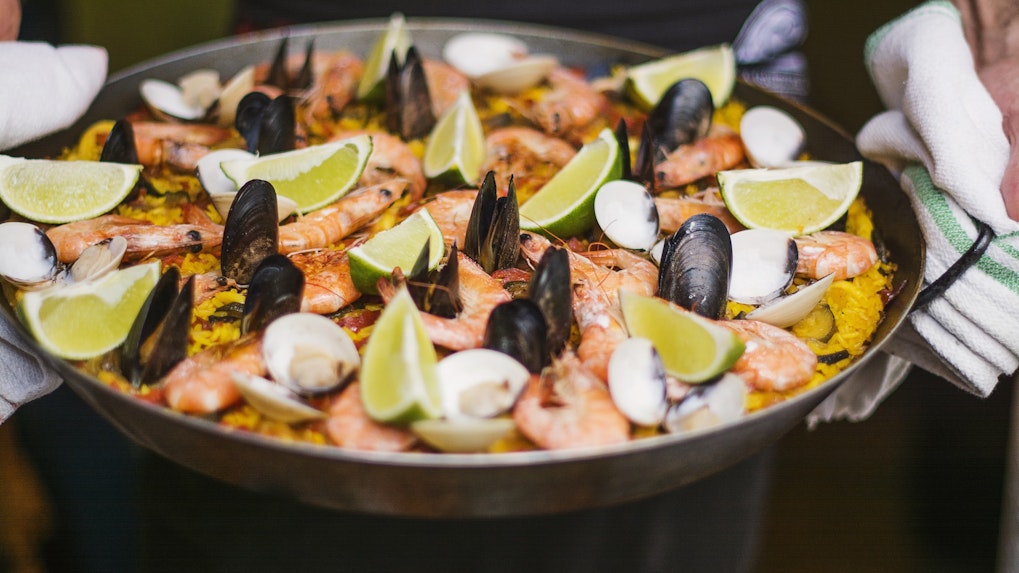 Escalivada: Escalivada is a traditional Catalan dish where peppers, eggplant, and onions are precisely sliced and arranged on a huge platter after being carefully roasted.
Fideua: Fideua is best characterized as paella with pasta instead of rice. The spaghetti is then combined with seafood and cooked until it is scorching hot and crispy.
Tortilla De Patatas: This recipe is simple but tasty. In a small amount of olive oil, slowly sauté the potato and onion. The mixture is then mixed together with eggs to make an omelet.
Hacks & Tips to Visit Barcelona in August
Get a Barcelona Card as soon as you arrive in the city to take advantage of the city's unified payment system for all modes of transportation.
On your walks around the city, stop by roadside kiosks for some fresh fruit juices. They come in handy in the heat of August.
Even in the peak season, visit the Collserola park on the outskirts of Barcelona to avoid the crowds and have a relatively tranquil picnic.
To ensure your reservation for popular attractions in the city, such as the Sagrada Familia, purchase tickets online well in advance.
Pickpockets should be avoided whenever you leave your accommodation. During the high season, they become particularly active near tourist attractions.
All Your Questions About Visiting Barcelona in August Answered
Is August a good time to visit Barcelona?
A. If you don't mind the heat and excessive crowd, August is a fine month to visit Barcelona.
2. Is Barcelona cold in August?
A. No, August is peak summer in Barcelona and the temperature remains above average throughout the month.
3. How hot is Barcelona in August?
A. August is the hottest month of the year, so expect sunny weather, beautiful blue skies, and calm seas during your vacation.
4. Can you swim in Barcelona in August?
A. Yes, August is one of the best months to swim in Barcelona, along with July and September.
5. Is it sunny in Barcelona in August?
A. Yes, since August is the hottest month of the year, you can expect sunny weather throughout the day.
6. What clothes to wear in Barcelona in August?
A. Considering the hot weather, you can stick to shorts, round neck T-shirts, shorts, tank tops, and similar cotton clothing.
7. Is it rainy in Barcelona in August?
A. On average, it rains for about 5 days in the month of August.
8. Is Barcelona expensive to visit?
A. While Barcelona can be pricey, the amount of money you spend is dependent on your eating, lodging, and travel choices.
9. How safe is Barcelona?
A. Barcelona is often regarded as one of the world's safest cities. You can travel solo or in a group without worrying about your safety.
10. What can I see in Barcelona in August?
A. In August, you can visit Barcelona's Sagrada Familia, Casa Vicens, Barcelona Aquarium, and other tourist attractions.
11. What are the major events in Barcelona in August?
A. In August, the Grec Festival and Festival Mas i Mas are two of the city's most popular events.
12. What is the average temperature in Barcelona in August?
A. The maximum temperature in the afternoon is roughly 29°C, while the average minimum temperature is around 23°C.
14. What are the best things to do in Barcelona in August?
A. Some of the best things to do in Barcelona in August include visiting Sant Pol de Mar, Laribal Gardens, the Ciutadella Park fountain, and listening to jazz artists in Poblenou.
A. Some of the best things to do with kids in Barcelona in August include visiting Tibidabo Amusement Park, Montjuïc Magic Fountain, Chocolate Museum, and Barcelona Aquarium.