Explore Spotify Camp Nou; Everything You Need to Know
Contents
Quick Facts about Spotify Camp Nou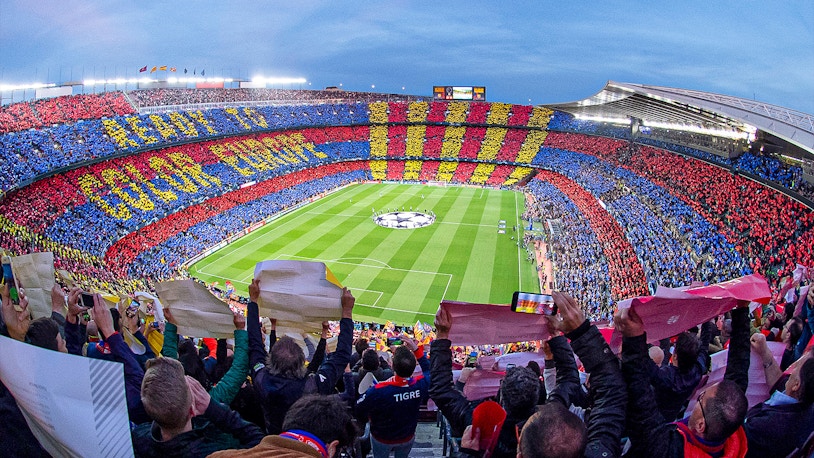 Official name: Spotify Camp Nou
Location: Barcelona, Spain
Date of opening: 24 September 1957
Timings: 9am-6pm daily
Architect: Francesc Mitjans Miró and Josep Soteras Mauri
Architectural style: Modernist
UNESCO World Heritage Site: No
Number of visitors per year: 1.2 million
Function: Home stadium of FC Barcelona
What's Inside Spotify Camp Nou
Why Visit Spotify Camp Nou?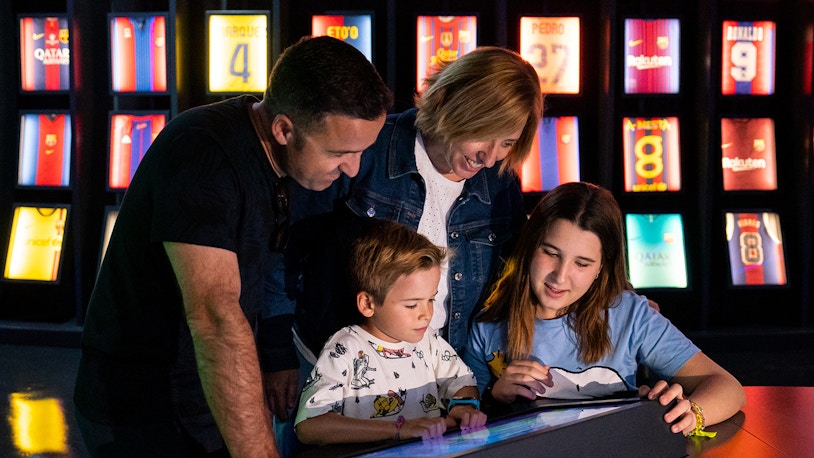 FC Barcelona Museum: Exhibits club's history, trophies, and interactive displays about football.
Stadium Tour: Behind-the-scenes tour of players' tunnel, dressing rooms, and press room.
Pitchside Experience: Walk onto pitch, take penalty at Camp Nou goal.
Virtual Reality Experience: Virtual tour of stadium, iconic FC Barcelona moments.
Camp Nou Experience: Includes museum visit, stadium tour, and pitchside experience.
Camp Nou Trophy Room: Displays club's trophies, including European Cup/Champions League.
Camp Nou Hall of Fame: Honors greatest players like Cruyff, Messi, and Iniesta.
Camp Nou Store: Buy souvenirs and club merchandise.
Camp Nou Restaurant: Offers Catalan cuisine, Spanish tapas.
Frequently Asked Questions About Spotify Camp Nou
What is Spotify Camp Nou?
Spotify Camp Nou is the home stadium of FC Barcelona, one of the most famous football clubs in the world. It is located in Barcelona, Spain, and has a capacity of 99,354, making it the largest stadium in Spain and Europe.
Why is Spotify Camp Nou famous?
Spotify Camp Nou is famous for its size, its history, and its association with FC Barcelona. The stadium has hosted some of the most iconic moments in football history, including the European Cup/Champions League final on three occasions. It is also a popular tourist destination, attracting millions of visitors each year.
What can I do at Spotify Camp Nou?
There are a number of things you can do at Spotify Camp Nou. You can take a tour of the stadium, visit the FC Barcelona Museum, or watch a match.
How can I get tickets to Spotify Camp Nou?
You can buy tickets to Spotify Camp Nou online or at the stadium. Tickets are usually sold out for matches, so it is best to book your tickets in advance. You can also buy tickets to the FC Barcelona Museum and the Camp Nou Experience online.
What is the best time to visit Spotify Camp Nou?
The best time to visit Spotify Camp Nou is during the off-season, when there are no matches being played. This will give you more time to explore the stadium and the museum. However, if you are a fan of FC Barcelona, you may want to visit during the season to watch a match.
What should I wear to Spotify Camp Nou?
You should wear comfortable shoes, as you will be doing a lot of walking. You should also wear sunscreen and a hat, as the stadium can get very hot in the summer.
Is there anything else I should know about Spotify Camp Nou?
Yes, there are a few things you should know about Spotify Camp Nou. First, the stadium is very large, so it is important to allow enough time to explore it. Second, the stadium is wheelchair accessible. Third, there are a number of restaurants and shops in the stadium, so you can get food and drinks before or after your visit.