Discover the Hidden Gems of Casa Vicens: Fascinating Facts Behind Gaudí's First Masterpiece
Contents
Book Casa Vicens Tickets
Combo (Save 5%): Casa Vicens + Casa Batlló Tickets
More details
Beyond the ornate façade and the lush gardens, the historic house of Casa Vicens has a rich and fascinating history, full of intriguing stories and surprising facts. From its role in the cultural history of Barcelona to its unique blend of styles and influences, Casa Vicens is a treasure trove of hidden wonders waiting to be explored. So come along and discover the many interesting facts about Casa Vicens that make it a must-see destination for lovers of art, architecture, and history!
10 Interesting Facts about Casa Vicens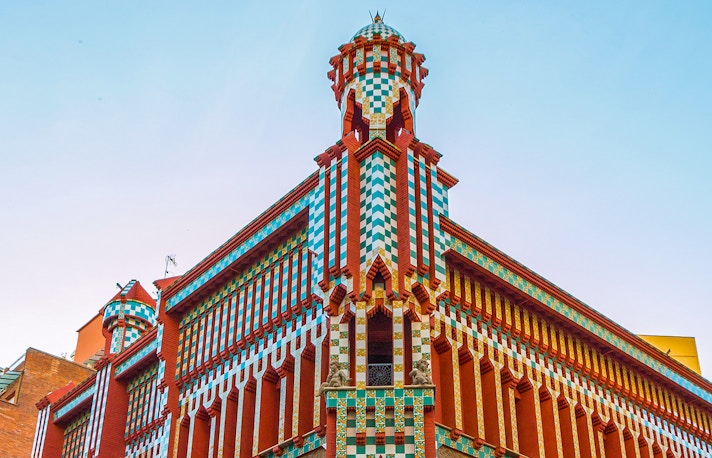 1. First Commission of Gaudí
Casa Vicens was the very first commission of Gaudí. The owner, a wealthy industrialist named Manuel Vicens i Montaner, was impressed with Gaudí's work on the crypt at the Church of Colonia Güell and decided to hire him to design his home.
2. Historic Landmark
Casa Vicens is a historic landmark that was declared a UNESCO World Heritage site in 2005. It is considered one of Gaudí's most important works and one of the finest examples of Art Nouveau architecture in the world.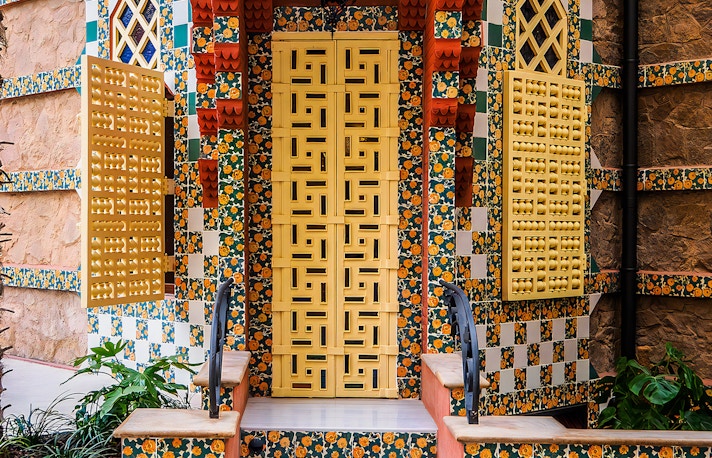 3. Moorish Influence 
The design of Casa Vicens was heavily influenced by Moorish architecture, particularly the Alhambra in Granada. The exterior features intricate tile work and colorful mosaics, and the interior has ornate ceilings and Arabic motifs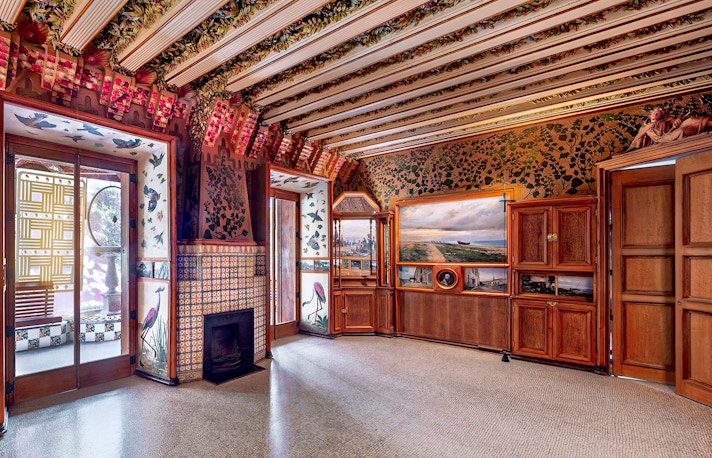 4. Private Residence 
Casa Vicens was originally built as a private residence for Manuel Vicens and his family. It was later sold and turned into a rental property before being purchased by a bank in the 1940s.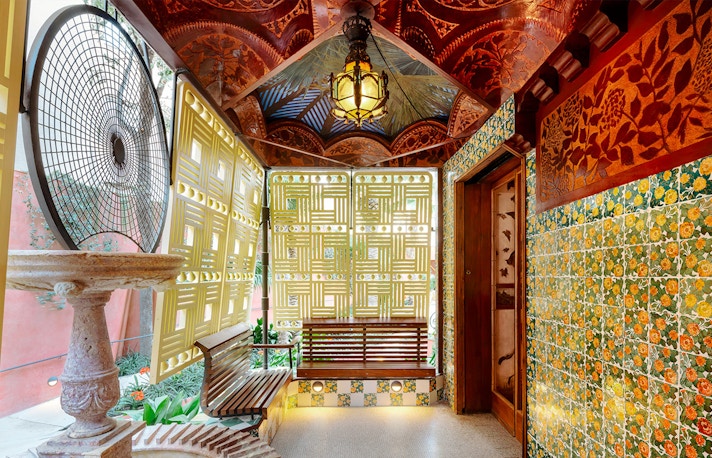 5. Exhibition Space 
In 2017, Casa Vicens opened to the public as a museum and exhibition space. Visitors can explore the rich history of the house and see a collection of Gaudí's original furniture designs.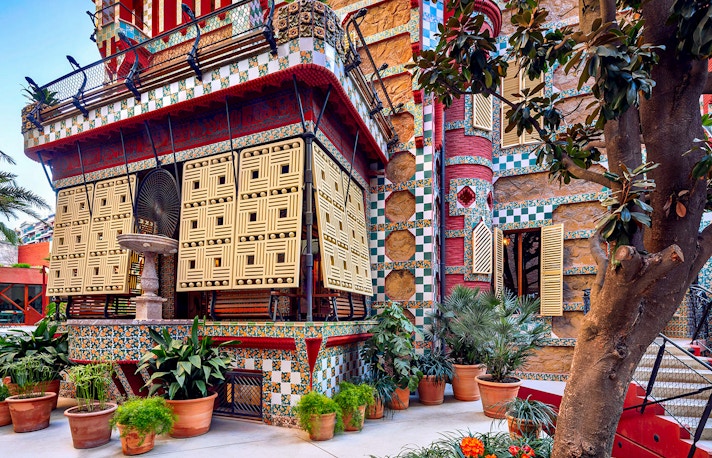 6. Secret Garden 
Casa Vicens has a beautiful secret garden that is hidden from view behind the walls of the house. The garden is filled with lush greenery and beautiful flowers, making it the perfect place to escape the hustle and bustle of the city.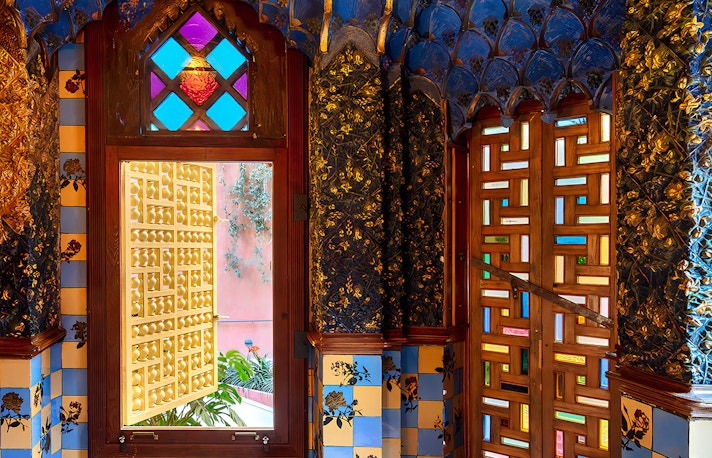 7. Japanese Influence 
Gaudí was heavily influenced by Japanese art and culture, and you can see this influence in the design of Casa Vicens. The house features a beautiful Japanese-style room that is decorated with intricate wood carvings and delicate fabrics.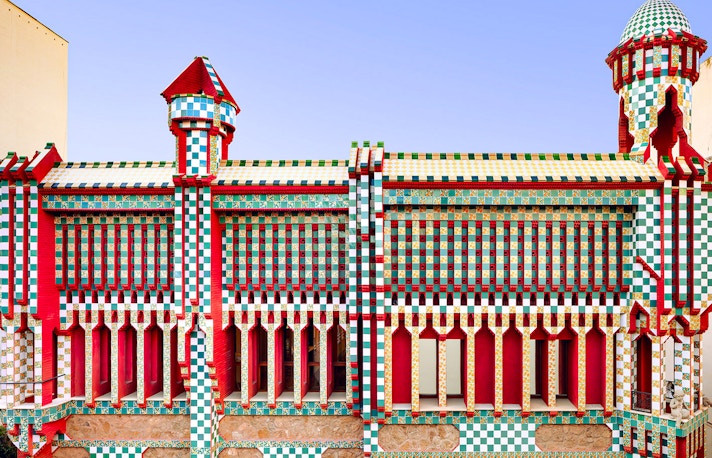 8. Colorful Facade 
The facade of Casa Vicens is one of its most striking features. It is covered in brightly colored tiles and mosaics that create a stunning visual effect. The tiles were made in Valencia and are a beautiful example of the traditional Spanish tile-making technique.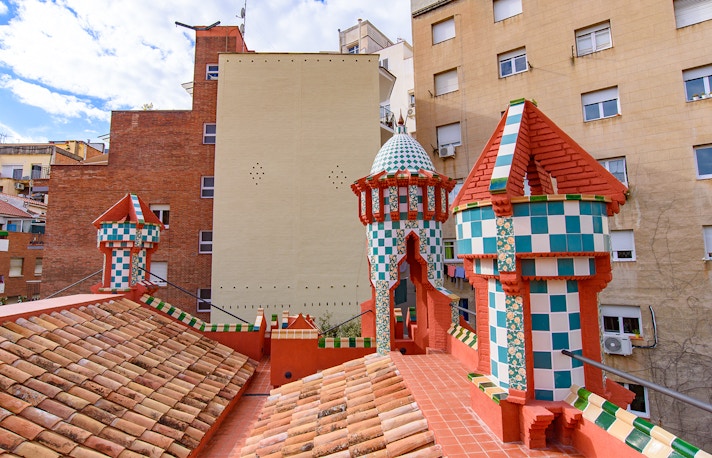 9. Upstairs Terrace 
One of the highlights of Casa Vicens is the upstairs terrace, which offers stunning views of the city. Visitors can sit and enjoy the view or take a guided tour that offers an in-depth look at the history and design of the house.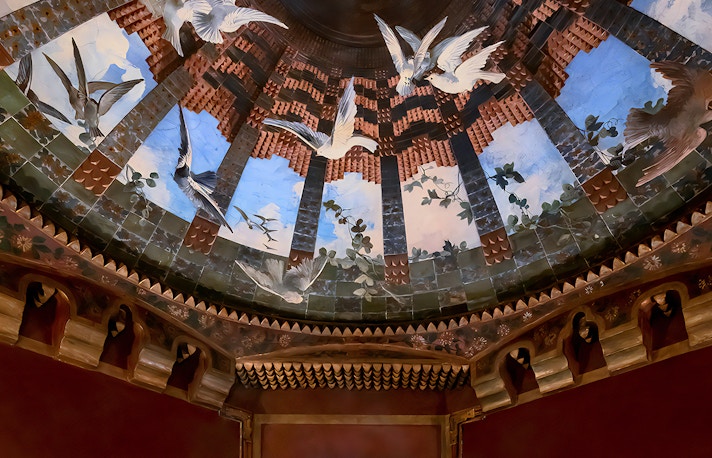 10. Sustainable Design 
Gaudí was ahead of his time when it came to sustainable design. Casa Vicens was designed to leverage the best of natural light and ventilation, and it features a system for collecting rainwater that was used to irrigate the garden.
Frequently Asked Questions About Casa Vicens
What are the opening hours of Casa Vicens?
Casa Vicens is open daily from 10 am to 8 pm.
How much does it cost to visit Casa Vicens?
The admission price for Casa Vicens is €16.
Is there a guided tour of Casa Vicens?
Yes, guided tours are available in English, Spanish, and Catalan.
Is Casa Vicens wheelchair accessible?
Yes, the museum is fully wheelchair accessible.
Are there any restrictions on photography inside Casa Vicens?
Flash photography and tripods are not allowed inside the museum.