Park Guell | An Abode of Nature and Biodiversity
Contents
Are you a nature enthusiast who loves everything green? If yes, we know a place that will feel like paradise to you. With its heart-capturing nature and biodiversity, Park Guell is among the most iconic places in Barcelona. Eusebi Guell commissioned it; he wanted to build an estate for the aristocratic families of Barcelona. This park is now on the list of UNESCO world heritage sites. 
Where Is Park Guell Located?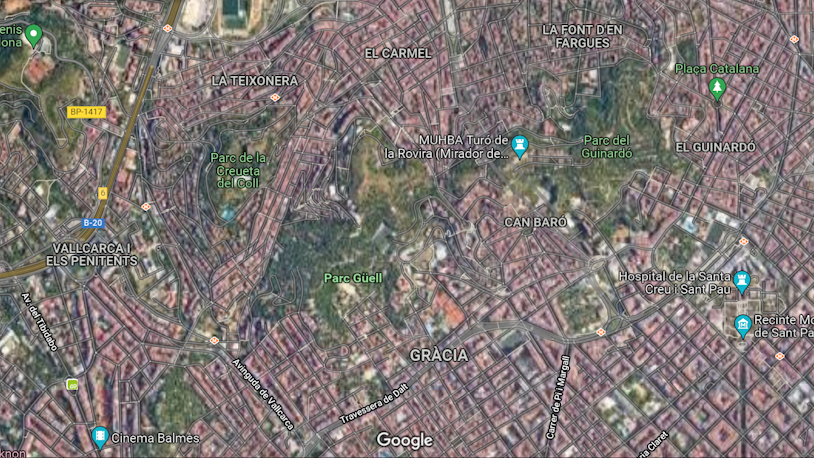 Address: 08024 Barcelona, Spain. Find On Map
Park Guell is located in the districts of Gràcia and Horta-Guinardó, in the Barcelona city of Catalonia, Spain. The park lies in the neighborhoods of El Coll, La Salut, Can Baró, Vallcarca i els Penitents, and El Carmel and is spread on 19 hectares of land. It is located in the central part of the city, and it is well connected with the other areas. 
It is also surrounded by the urban landscape while also covering two sides of the hill Tres Creus or Les Menes hills. The stunning views from this park have captivated every visitor who has been here. Due to its proximity to the city center, you can easily reach it here.
Getting to Park Guell
Natural Environment Of Park Guell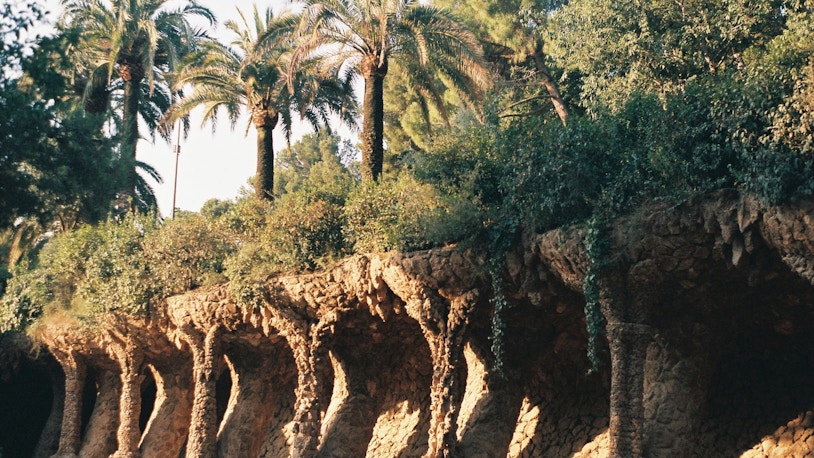 History of Park Güell: Park Güell is situated on the land formerly known as the Muntanya Pelada (Bare Mountain). For an extended period, the area was used for farming, including vineyards.
Aleppo Pines and Greenery: In the 1960s, the authorities planted Aleppo pines and bushes that could withstand dry conditions. However, these pines were planted in places where olive and carob trees once stood, which were mostly removed.
Natural Environment and Peace: Park Güell's natural environment, including the towering trees, creates a picturesque landscape that provides inner peace to visitors.
Biodiversity Of Park Guell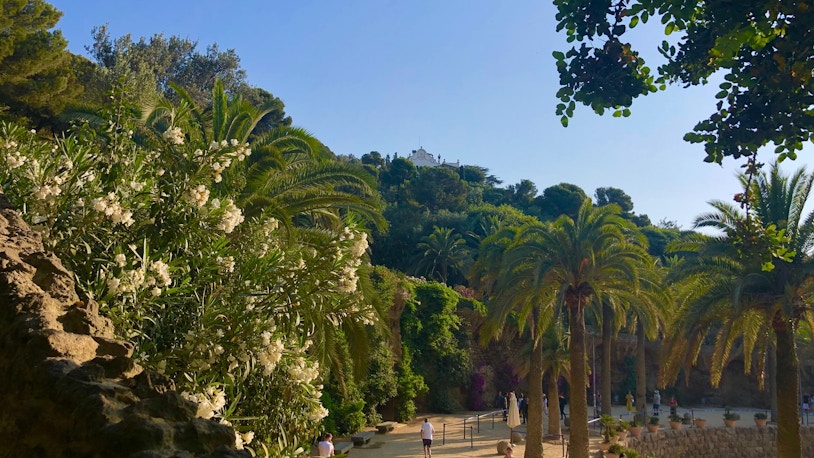 Being a part of the Tres Turons Park area, Park Guell forms an urban nature reserve in Barcelona. Careful plantation and the availability of a large green area make this park rich with biodiversity. Park Guell is spread over 17 hectares, accessible to everyone, and creates a zone of natural value and diversity of species that make them very attractive for visitors. That's why along with cultural tourism, visitors are assured of scenic natural tourism on their visit.
Due to its proximity to Collserola hills and other green areas, this park attracts a wide range of fauna. Animals can find shelter, food, and a place to reproduce and live in this area. Some structures around the Park area have been built keeping in mind the presence of some species.
Park Guell's Biodiversity Route
Various flora species have been planted in the garden, including Mediterranean shrubs like strawberry trees, Common hawthorn, mastic trees, laurustinus, chaste trees, and red valerian trees.
There is a particular pathway that collects runoff water from the mountains and goes into the drainage system. This doesn't let the water collect at one place and avoids situations of waterlogging during heavy rains. The Austria Gardens
Formerly a nursery, this section gets its name from a donation of trees by the Austrian government in 1977. Many of the trees couldn't survive, as they were high-altitude trees that couldn't adjust to the Mediterranean environment. In 2012, the lawns were eliminated and supplanted by plants with different blossoming periods, fragrant plants, etc., to commemorate the nursery.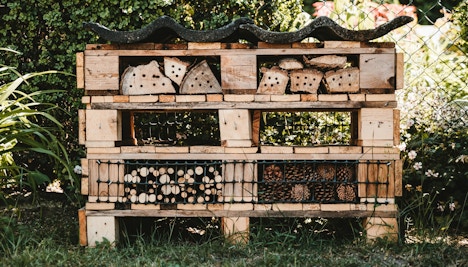 A "Hotel" For Insects
Popularly known as an insect hotel, this is a safe spot for bees and insects to make their nests. Insects play a vital role in any ecosystem. They pollinate plants and control harmful pests that spread diseases. It isn't easy to find places to nest in cities. Parks and gardens are generally the best places for insects Vallcarca Wood
The woodland area is known as Vallcarca Wood. It has qualities of natural Mediterranean woodland. This woodland includes stone -pines and Aleppo pines. You can also find common hawthorn and oak trees in this place due to good humidity.
Species That You Can Find In Park Guell
Fauna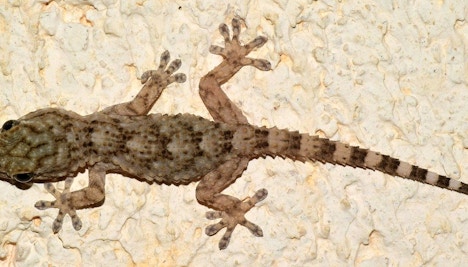 Reptiles
Moorish gecko (Tarentola mauritanica)
Mediterranean house gecko (Hemydactylus turcicus)
Iberian wall lizard (Podarcis linoleic)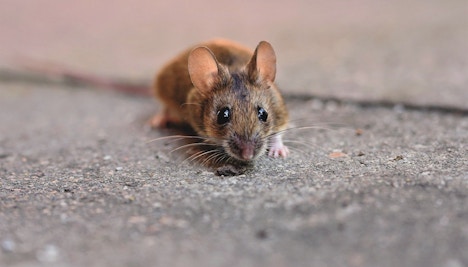 Mammals:
Soprano pipistrelle (Pipistrellus pygmaeus)
Common pipistrelle (Pipistrellus pipistrellus)
Kuhl's pipistrelle vores clares (Pipistrellus kuhlii)
Serotine bat graners (Eptesicus serotinus)
Brown rat (Rattus norvegicus)
House mouse (Mus domesticus)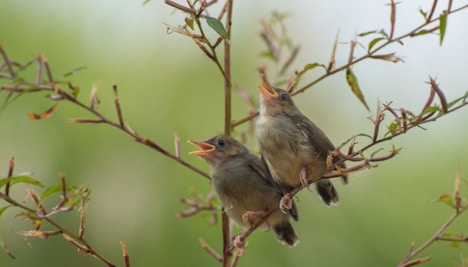 Birds
Rock dove (Columba livia)
Eurasian hoopoe (Upupa epops)
Eurasian wryneck (Jynx torquilla)
European robin (Erithacus rubecula)
Nightingale (Luscinia megarhynchos)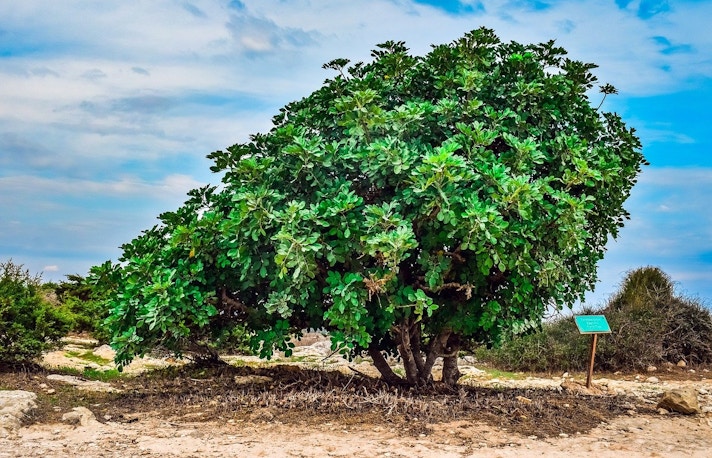 Vegetation Acacia (Robinia pseudoacacia)
False olive (Rhamnus alaternus)
Chaste tree (Vitex agnus-castus)
Holm oak (Quercus ilex)
Almond tree (Prunus dulcis)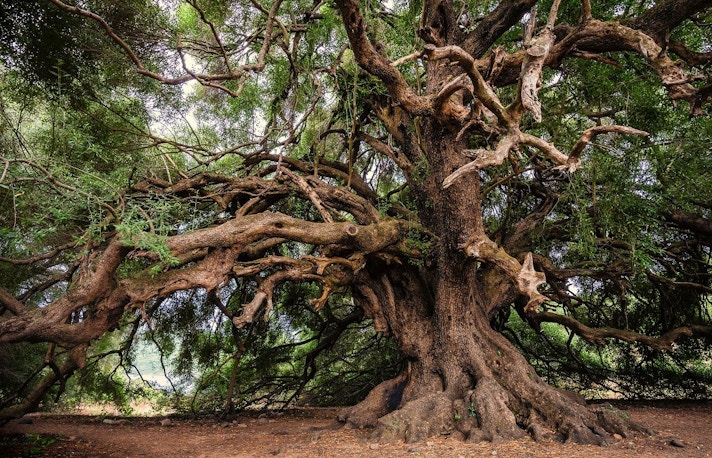 Magnolia (Magnolia grandiflora)
Laurustinus (Viburnum tinus)
European Fan Palm (Chamaerops humilis)
Mimosa (Acacia dealbata)
The olive tree (Olea europaea)

Frequently Asked Questions about Park Guell's Nature & Biodiversity
What kind of flora and fauna can visitors expect to see at Park Guell?
Visitors can see a variety of plants and animals, including pine trees, cacti, lizards, and birds such as hoopoes and parakeets.
Is Park Guell an urban green corridor?
Yes. Park Guell is an urban green corridor and is extremely significant from an ecological perspective.
What reptile species can you find in Park Guell?
You can find the following reptile species in Park Guell: Moorish gecko (Tarentola mauritanica), Mediterranean house gecko (Hemydactylus turcicus) and the Iberian wall lizard among many others.
Are there any endangered species that can be spotted in Park Guell?
Yes, visitors may see endangered species such as the Bonelli's eagle and the Mediterranean tortoise.
How many different species of plants are found in Park Guell?
There are over 300 species of plants found in the park, including both native and exotic species.
Can visitors take guided tours to learn more about the biodiversity in Park Guell?
Yes, visitors can take guided tours to learn about the park's biodiversity and conservation efforts.
Are there any restrictions on touching or interacting with the plants and animals in Park Guell?
Yes, visitors are not allowed to touch or disturb the plants and animals in the park.
What measures are in place to ensure the preservation of Park Guell's biodiversity?
Measures include regular maintenance of the park's ecosystems, monitoring of species populations, and efforts to reduce human impact on the environment.
Are there any designated areas within Park Guell where visitors can observe wildlife?
Yes, there are several designated areas where visitors can observe wildlife without disturbing their natural habitat.The Austria Gardens.
What role does Park Guell play in promoting environmental awareness and conservation among visitors?
Park Guell plays a significant role in promoting environmental awareness and conservation through education, outreach, and sustainable management practices.