Tips For Visiting Park Guell | The Ultimate Visitor's Guide
Park Guell is one of the most popular attractions in Barcelona, attracting people from all over the world. The architecture, the views, and the beauty of this UNESCO World Heritage site are unlike anything you will find in Europe, making it a must-visit destination for those in Barcelona. Plan your trip properly to get the most out of your experience. Here are a few tips to keep in mind to make the best of your visit.
Tips For Visiting Park Guell
Park Guell Rules & Regulations
Tickets you buy allow you to enter the park within the allotted band of 30 minutes. Once a ticket is validated, you can't leave the premises and enter again on the same ticket.
Children under the age of 14 who are not accompanied by an adult will not be allowed entry.
There are designated picnic areas and do not eat in other locations.
Take care not to lean against or climb over the peripheral wall or any other part of the monumental zone.
You cannot photograph or film the park or any of its parts for commercial purposes without prior permission from the authorities.
Don't engage in any activity that might damage or deteriorate the property in any way.
Keep the Park Güell clean and tidy at all times. Use the bins made available throughout the park to discard waste.
Pets are allowed inside provided they are on a leash. Be sure not to leave them unattended, as you would be responsible for any damage caused.
Entering the perimeter walls of Park Güell or breaking through security barriers is strictly forbidden.
Cycling and skating are prohibited inside the park.
You cannot undress, take off your shoes or lie down in the heritage area or in the gardens of the enclosure.
Smoking is not allowed in some areas of the park. Those areas are properly signposted, so respect them.
Megaphones, loudspeakers, or any device that amplifies the voice is prohibited.
What facilities are available at Park Guell?
Park Guell offers facilities such as disabled access, a cloakroom, free WiFi, baby-changing, phone charging, and information desks.
What safety rules must be followed at Park Guell?
Visitors should not climb on structures or harm plants/animals. Keep belongings safe and follow staff instructions.
Can you bring food and drinks inside Park Guell?
Yes, you can bring food and drinks inside, but should dispose of trash in designated bins.
Can pets enter Park Guell?
No, pets are not allowed except for guide dogs.
What is the dress code for visiting Park Guell?
There is no specific dress code, but comfortable clothing and footwear is recommended.
Are restrooms available at Park Guell?
Yes, restrooms are located throughout the park.
Is photography allowed at Park Guell?
Yes, photography is allowed, but professional equipment should not be used without permission.
Is smoking allowed at Park Guell?
No, smoking is not allowed to maintain a healthy environment for all visitors.
More Reads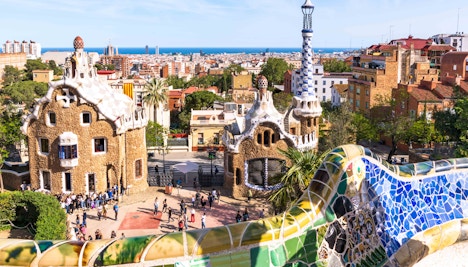 What Is Park Guell?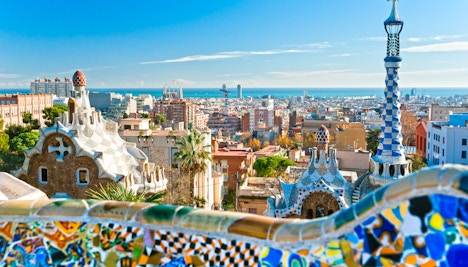 Inside Park Guell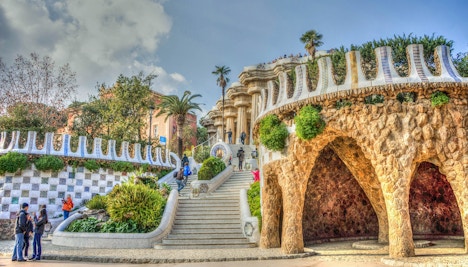 Plan Your Visit to Park Guell