Park Guell Opening Hours | Visiting Antoni Gaudi's Modernisme Masterpiece
Contents
Originally intended to be a gated community for aristocrats, Park Güell is a wonderland that boasts of Gaudi's imagination. The park has quirky buildings, lush parks, and of course, the famous mosaic lizard. Positioned on a hill, the park also offers an unique vantage point of Barcelona. This UNESCO World Heritage Site is a must-visit for anyone in Barcelona. Read on to find out more about Park Guell opening hours, the best time to visit, and other related information.
Park Güell is open to the public throughout the year. However, its opening hours vary according to the high and low tourist seasons.
High season: 1 May to 30 October
Low season: 31 October to 30 April
Park Güell Opening Hours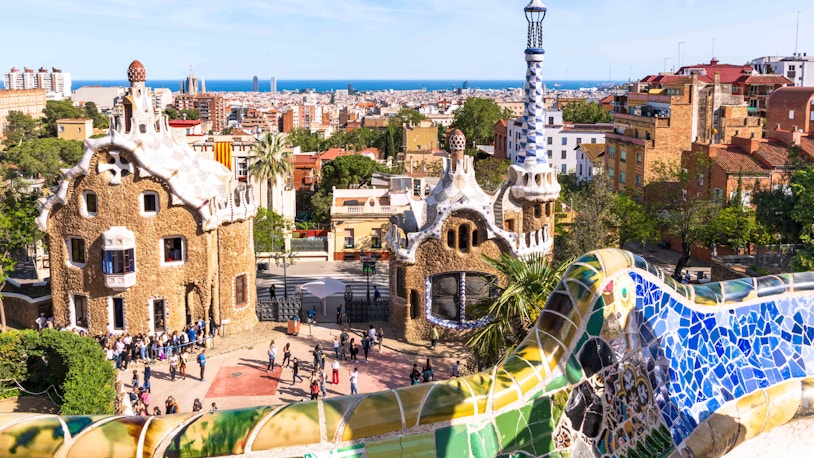 Park Guell is open daily. The timings are as follows:
From 1 July to 31 August 2022: 9 AM to 7:30 PM
From 1 September to 29 October 2022: 9:30 AM to 7:30 PM
30 October 2022 to 31 December 2022: 9:30 AM to 5:30 PM
You have 30 minutes after the time slot that is shown on your ticket to enter the site.
The following times are reserved exclusively for neighbors and Gaudir Més members, and tourist visits are not allowed:
Bon Dia Barcelona: From 7 AM to 9 AM
Bon Vespre Barcelona: From 8 PM to 10 PM
Park Güell Restaurant Timings
Afiparc Restaurant
Timings: Monday to Sunday from 10 AM to 6 PM
Services: Dining
Closed: Open daily
What is The Best Time To Visit Park Güell?
Park Guell, being one of the most popular attractions in Barcelona, tends to be extremely busy during the peak season of April to August. To avoid the crowds, plan your visit during the low season between January to March or October to December.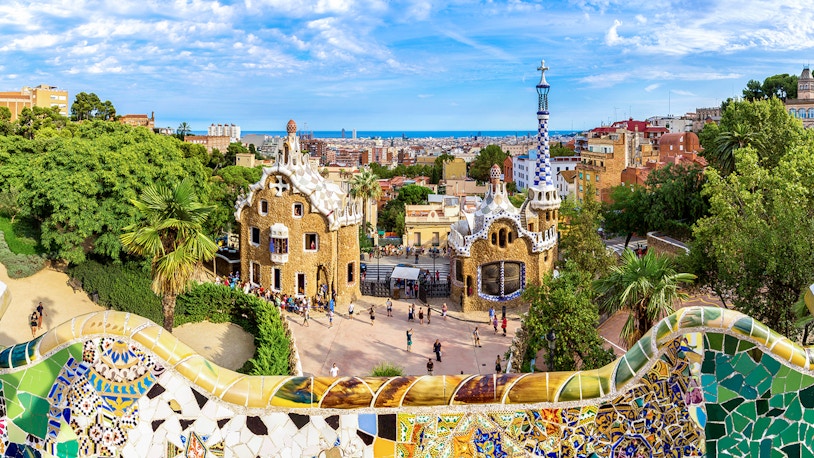 Weekday vs Weekend
The best days to visit are on weekdays as the Park is most crowded during the weekend. Plan to visit Park Guel during the early morning hours between 9:30 AM to 11 AM, preferably on a Monday or a Thursday. The park can get quite crowded on weekends, especially during peak tourist season.

On The Day
If you're planning a visit to Park Güell, try to avoid going during midday when the sun is at its strongest, as there is little shade in some parts of the park. Finally, don't forget to bring comfortable walking shoes, sunscreen, and a water bottle to stay hydrated during your visit.
How Long Do You Need to Tour the Park Güell?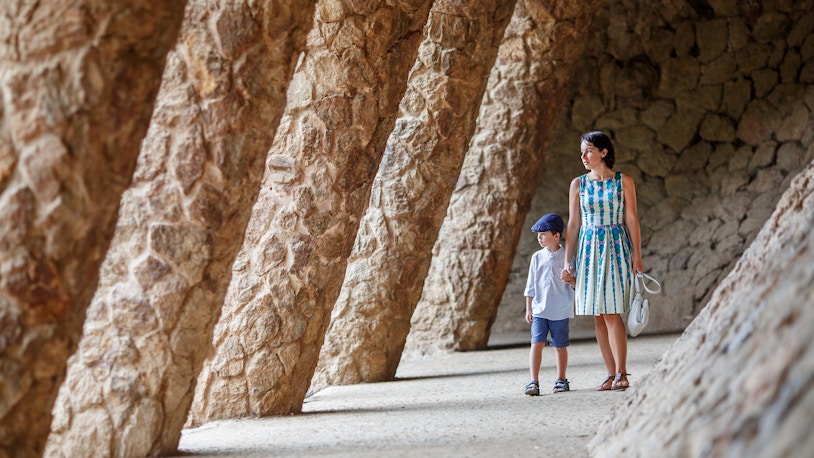 To explore the park in its entirety, you should plan to spend at least 2-3 hours there. The park is spread across 17.18 hectares, with numerous walking trails, gardens, and terraces to explore. You can marvel at Gaudí's unique architecture, including the famous dragon fountain, colorful mosaic tiles, and whimsical structures. You can also enjoy panoramic views of Barcelona from the highest points of the park.
Getting to Park Guell
Address: 08024 Barcelona, Spain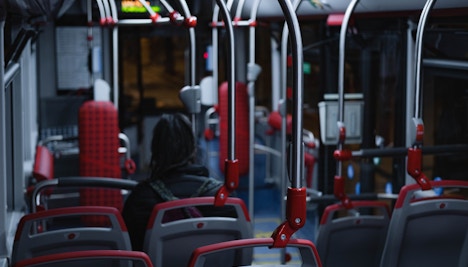 Bus
Take bus lines H6 or D40 and alight at Travessera de Dalt, a 10-minute walk away.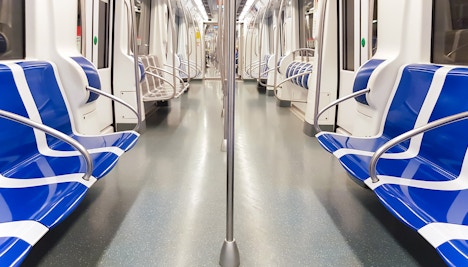 By Metro
Take the green line (L3) to Lesseps or Vallcarca stations, a 20-minute walk away.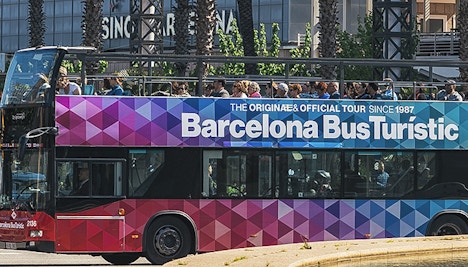 Hop-On-Hop-Off
Take the Blue or Green line of the Hop-On-Hop-Off bus and get off at the Park Guell stop, 10 minutes away.
Book Your Park Guell Tickets
All Your Questions About Park Güell Opening Hours Answered
What are Park Guell opening hours?
Park Guell is open daily from 9:30 AM to 6 PM. The last entry is at 5:30 PM.
Should I buy Park Guell tickets in advance?
Yes, to avoid waiting in long lines, it is highly recommended that you buy Park Guell tickets in advance.
How to get to Park Guell?
Park Guell can be reached by bus, and car.
How many entrances does Park Guell have?
Park Guell has 3 entrances: the main entrance, Carretera del Carmel and Av. del Santuari de Sant Josep de la Muntanya.
How long does it take to explore Park Guell?
It takes about three hours to cover all the major sections of Park Guell.
When is Park Guell reserved for neighbors and Gaudir Més members?
From 7 AM to 9 AM and from 6 PM to 10 PM, Park Guell is reserved for neighbors and Gaudir Més members. Tourist visits are not allowed during these hours.