A Cultural Asset & UNESCO World Heritage Site in Barcelona, Park Guell
Contents
Park Guell is an important landmark in Barcelona that houses many creations of Antoni Gaudi amidst luscious green landscapes. Spread over 17 hectares of land, the park was built with multiple garden systems and architectural elements, making it a community space like no other. Today, it is not just a popular park, but a UNESCO World Heritage Site under the 'Works of Antoni Gaudi.'
Why was Park Guell Made a UNESCO World Heritage Site?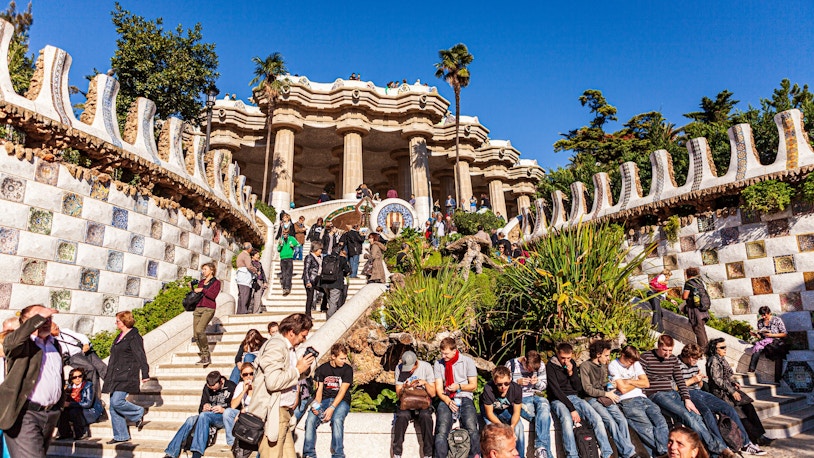 One of the main reasons that Park Guell was declared a World Heritage Site was because of the precious creations of Antoni Gaudi that lie within its walls. Gaudi is considered the father of modernism and his contributions marked the evolution of Catalonian architecture and design. 
The title of World Heritage Site is given to natural spaces and cultural assets that have great value across the world so that they are conserved and protected for future generations to enjoy.
About Park Guell
Who Was Antoni Gaudi? Antoni Gaudi, a Catalan architect from Spain, is best known for being the greatest exponent of Catalan Modernism. He drew inspiration from nature, religion and of course, architecture. The influence of religion in his works became evident over time, and it earned him the nickname "God's architect". All of his works are unique, in the level of detailing as well as the usage of crafts such as ceramics, stained glass, wrought ironwork forging and of course, trencadis, a technique created by him. Sagrada Família, considered to be the most important of his works, is one of the most visited monuments in Spain. Between 1984 and 2005, seven of his works were declared World Heritage Sites by UNESCO.
Gauid & Park Guell
Works of Antoni Gaudi
Antoni Gaudi was a master of design and one of the greatest assets of Catalan architecture. Seven buildings designed by Gaudi have been declared World Heritage Sites. These properties were chosen because they represent his unique contribution to the development of architecture and construction technology in the 19th and early 20th centuries. The seven attractions include Park Güell, the Palau Güell, the Casa Milà-La Pedrera, the Casa Vicens, the Nativity Façade and the Crypt of the Sagrada Família, the Casa Batlló, and the Crypt of the Colònia Güell.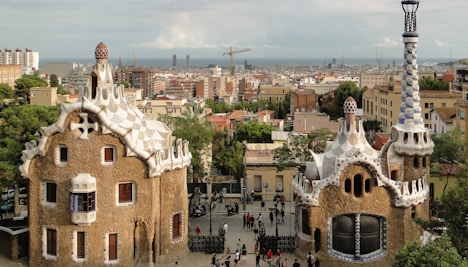 Park Güell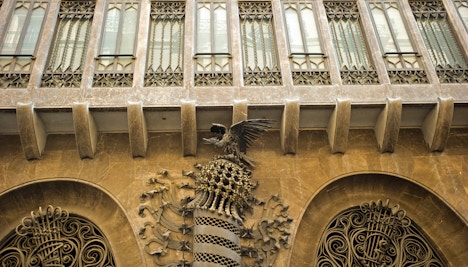 Palau Güell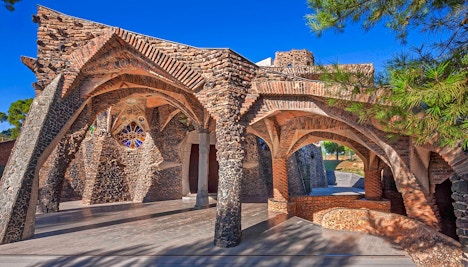 Crypt of Colonia Güell
Book Your Park Guell Tickets
Frequently Asked Questions about Park Guell Being a UNESCO World Heritage Site
Is Park Guell a UNESCO site?
Yes, Park Guell has been a UNESCO World Heritage Site since 1984.
Why is Park Guell famous?
Park Guell is a public park and green space in the middle of urban Barcelona that boasts of nature and biodiversity. It is also an architectural marvel thanks to Gaudi, who designed the pathways, viaducts, and many buildings inside the park. The seamless blending of Gaudi's artistic genius and nature is what makes Park Guell an important heritage site.
Which of Gaudi's buildings are listed as UNESCO World Heritage sites?
7 of Antoni Gaudi's buildings in Barcelona and the surrounding areas have been declared UNESCO World Heritage Site as "Works of Gaudi. This includes Park Güell, Palau Güell, Casa Milà, Casa Vicens, the Nativity Façade and the Crypt of the Sagrada Família, Casa Batlló, and the Crypt of the Colònia Güell.
What is a UNESCO World Heritage site?
A World Heritage Site is a distinction given to a landmark or area that has cultural, historical, scientific or other forms of significance and hence, considered to be of outstanding value to humanity.