Ferrari Land Barcelona | The Ultimate Barcelona City Guide
Part of the fantastic PortAventura World, Ferrari Land is the newest addition to Barcelona's growing line-up of amusement parks. Ferrari Land Barcelona is solely dedicated to the legendary luxury car manufacturing firm, Ferrari, and spans a massive 70,000 sq.m. 
The amusement park boasts technologically superior and thrilling rides and attractions designed around the Ferrari brand. If you're in Barcelona, you should make a stop at Ferrari Land and spend some quality time with fast cars and oodles of relaxation opportunities. Make your trip to Ferrari Land Barcelona a success by making good use of our handy guide.
Why Visit Ferrari Land Park
Ferrari Land Barcelona is home to the highest rollercoaster in Europe; the Red Force, which is 112m high and hits the speed of 180 km/hr in less than 5 seconds!
The amusement park is also home to the world's first Ferrari-themed 5-star hotel. The enormous hotel boasts 250 rooms and makes for an unforgettable experience.
Experience the thrill of riding some of Ferrari's fastest cars with adrenaline-pumping rides including Racing Legends, Maranello Grand Race, and many others.
While Ferrari Land Barcelona is themed around the luxury car brand, it's still distinctly Italian. You can enjoy scrumptious Italian cuisine at La Trattoria, an iconic restaurant frequented by professional Formula 1 drivers!
Ferrari Land Barcelona is the perfect destination for a fun day out with the whole family. There's something for everyone here, including acrobatic shows, park squares, BMX shows, and much more.
Practical Information
Timings
Address
Ferrari Land Ticket Prices
Best Time to Visit Ferrari Land
23rd June to 10th September: 
Daily: 10:30 AM to 8:00 PM
11th September to 4th November; 6th and 7th December; 24th December to 6th January: 
Daily: 10:30 AM to 5:00 PM
November 10th to 23rd December: 
Saturday and Sunday: 10:30 AM to 5:00 PM
PortAventura World, Avinguda del Batlle Pere Molas, km 2, 43840 Vila-seca, Tarragona, Spain
1-day tickets for PortAventura Park and Ferrari Land:
 €60 for adults and children over 11
 €52 for children aged 4-10
The best time to visit Ferrari Land Barcelona is during May, June or September. These months are blessed with good weather and fewer people. 
Avoid visiting Ferrari Land during the weekends since a lot of locals also make their way to the amusement park with their families. 
For the best experience, visit Ferrari Land Barcelona early in the morning on a weekday.
The Best of Ferrari Land Theme Park
Ferrari Land Barcelona is a big place with a lot of things to see and do. Here's a selection of the best options from rides, food, and shopping:
Top 5 Ferrari Land Rides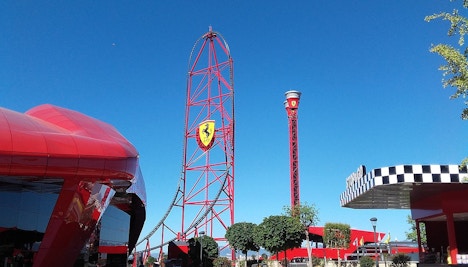 Ferrari Land Red Force
Arguably the most popular ride in Ferrari Land, Red Force is a thrilling roller coaster that reaches a maximum height of 112 meters.
Maranello Grand Race
Race like a professional F1 driver along a beautiful 570 meters race track at the Maranello Grand Race. (Image Credits)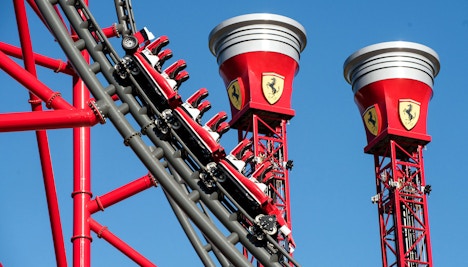 Thrill Towers
Experience the thrill of going up and then free-falling from a height of 55 meters at the fantastic Thrill Towers. (Image Credits)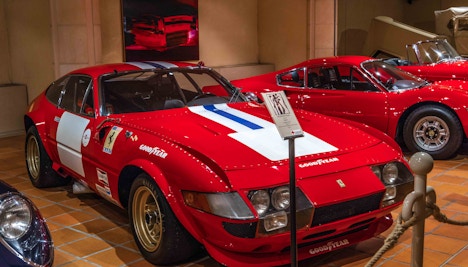 Ferrari Land Gallery
Zoom back to the past of the iconic Italian motor-racing company at the Ferrari Land Gallery and learn about the fascinating history behind the legendary brand.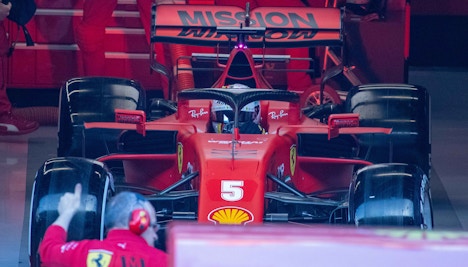 Racing Legends
Feel the thrill of racing like a true Formula 1 racer at the stimulated Racing Legends attraction located inside the Ferrari Experience building. (Image Credits)
Where to Eat at Ferrari Land
Ristorante Cavallino: Revel in the authentic Italian atmosphere and enjoy a delectable cruise at this popular restaurant.
Pit Lane: Enjoy superior quality fast food in this restaurant that's inspired by the legendary Ferrari drivers. The menu includes a range of salads, cannelloni, pizzas, and chicken dishes.
Finish Line: Take a break from the rides at Finish Line and pick from a great variety of sandwiches, waffles, ice creams, and coffees.

Where to Shop at Ferrari Land
Ferrari Land Store: Explore the official Ferrari shop and shop for exclusive branded products.
Photo Gallery: Collect a souvenir of your memorable journey through the history of the iconic Italian racing team.
Red Force Photo Ride: Located at the entrance of the Vertical Accelerator, the photo booth offers you photo/video souvenirs of your time at the park.
Getting Ferrari Land Theme Park Tickets
Types of Ferrari Land Tickets:
Ferrari Land tickets include tickets for individual parks at PortAventura, combination tickets that grant you access to all three theme parks, and multiple-day tickets as well. It's advisable to opt for a combination ticket that allows you access to PortAventura World, Caribe Aquatic Park, and Ferrari Land.
Where to Get Tickets:
You can get your Ferrari Land Barcelona tickets either from PortAventura's official website or third-party websites like Barcelona-Tickets to avail great discounts.
It's advisable to book your Ferrari Land tickets in advance because it's one of the most popular tourist attractions in Barcelona and attracts a lot of crowds. Without pre-booked tickets, you might end up waiting in line at the ticketing counter.
Know Before You Go
With 16 rides and many other attractions, Ferrari Land Barcelona is a big place. Plan your trip in a way that allows you to experience the popular rides.
It's a good idea to book Ferrari Land Barcelona tickets online for many reasons. Not only can you avoid the queues at the entrance but also avail discounted prices and cashback offers.
One of the biggest highlights of Ferrari Land Barcelona is the Ferrari simulator. Given its popularity,  the simulator tends to get booked very quickly. Book your place at the simulator when you enter the park and come back to it at the allotted time.
PortAventura houses three unique theme parks, including Portaventura World, Caribe Aquatic Park, and Ferrari Land. Opt for a combo ticket that grants you access to all three parks for at least 2 days. This will allow you to take your time and not rush through the parks.
There are height restrictions that apply for each ride at Ferrari Land. Make sure you take this into consideration when planning your trip.
There are hotels close to PortAventura that include complimentary access to Ferrari Land Barcelona. Do your research to take advantage of this cost-effective alternative.
Due to the Coronavirus pandemic, PortAventura is currently closed. Please check the website to stay updated on when the park reopens.
Top 5 Nearby Attractions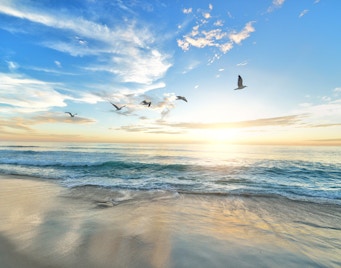 Llevant Beach
Featuring a beautiful belt of golden sand, Llevant Beach runs along the waterfront for approximately a kilometer. Located within walking distance of the resort, the beach makes for a fun visit with the family.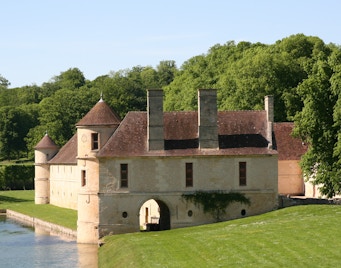 Salou's Fountains
The Salou fountains spectacle is synchronized to music as 100 jets propel water in a dazzling array of combinations. Visit the fountains after a day of fun at Parkventura World and relax your senses.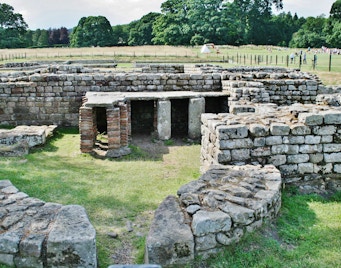 Avenida Jaume I
Located on the rim of Playa de Llevant, Avenida Jaume I is a wide marble-paved promenade. Witness the liveliest part of Salou with a peaceful stroll along the promenade. (Image Credits)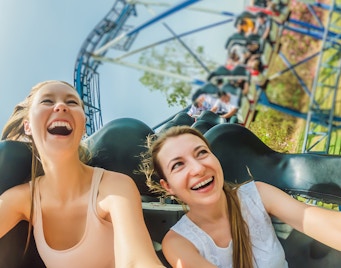 PortAventura Caribe Aquatic Park
Located inside PortAventura, the Caribe Aquatic Park is a step above your typical water parks on the Mediterranean. Spread across 34,000 sq. mt. of beautifully landscaped land with palms and tropical undergrowth, the park houses pools, thrilling plunges, and slides.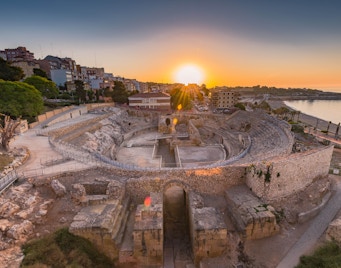 Roman Tarragona
One of the foremost cities of the western Roman empire, Tarragona is just 10 minutes away from Salou by train. The city boasts beautiful Roman buildings, including the amphitheater, the provincial forum, and the Pretorian tower.
FAQs
Q. How many rides does Ferrari Land Barcelona have?
A. Currently, Ferrari Land Barcelona has 16 rides.
Q. How much time do you need at Ferrari Land Barcelona?
A. You should have at least 5-6 hours in hand if you are visiting Ferrari Land Barcelona.
Q. What are the facilities available at Ferrari Land Barcelona?
A. Ferrari Land Barcelona is equipped with all basic facilities including parking, services for patrons with special needs, locker facility, and more.
Q. Are there any height restrictions for rides at Ferrari Land Barcelona?
A. Yes, for Thrill Rides, the minimum height to ride: 1.45 meters while the maximum height is 1.95 meters.
Q. What is the Ferrari experience in Ferrari Land?
A. The Ferrari Experience, housed inside a 4000 square meters building, is a technological experience designed to showcase the passion behind the Ferrari brand.
Q. Can the theme park be re-entered the same day?
A. Yes, provided that you hold on to your ticket and get a stamp at the park exit when leaving.