Ferrari Land Barcelona | The Ultimate Barcelona City Guide
Contents
Practical Information
Timings
Address
Ferrari Land Ticket Prices
Best Time to Visit Ferrari Land
23rd June to 10th September: 
Daily: 10:30 AM to 8:00 PM
11th September to 4th November; 6th and 7th December; 24th December to 6th January: 
Daily: 10:30 AM to 5:00 PM
November 10th to 23rd December: 
Saturday and Sunday: 10:30 AM to 5:00 PM
PortAventura World, Avinguda del Batlle Pere Molas, km 2, 43840 Vila-seca, Tarragona, Spain
1-day tickets for PortAventura Park and Ferrari Land:
 €60 for adults and children over 11
 €52 for children aged 4-10
The best time to visit Ferrari Land Barcelona is during May, June or September. These months are blessed with good weather and fewer people. 
Avoid visiting Ferrari Land during the weekends since a lot of locals also make their way to the amusement park with their families. 
For the best experience, visit Ferrari Land Barcelona early in the morning on a weekday.
Top 5 Ferrari Land Rides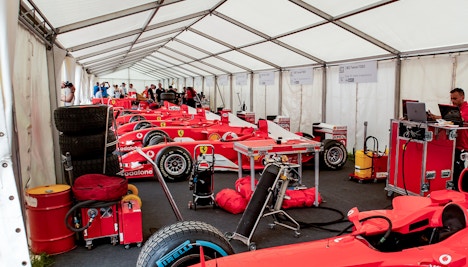 Ferrari Land Red Force
Arguably the most popular ride in Ferrari Land, Red Force is a thrilling roller coaster that reaches a maximum height of 112 meters.
Maranello Grand Race
Race like a professional F1 driver along a beautiful 570 meters race track at the Maranello Grand Race. (Image Credits)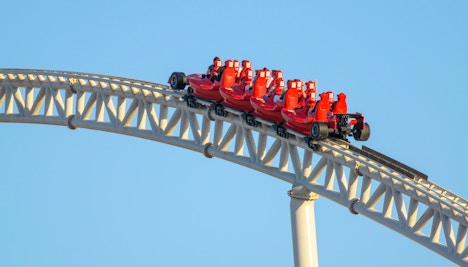 Thrill Towers
Experience the thrill of going up and then free-falling from a height of 55 meters at the fantastic Thrill Towers. (Image Credits)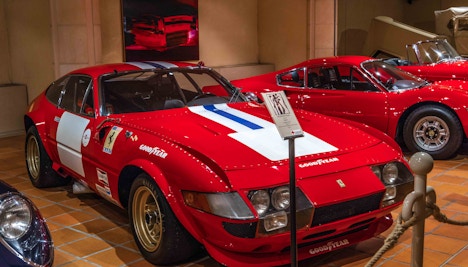 Ferrari Land Gallery
Zoom back to the past of the iconic Italian motor-racing company at the Ferrari Land Gallery and learn about the fascinating history behind the legendary brand.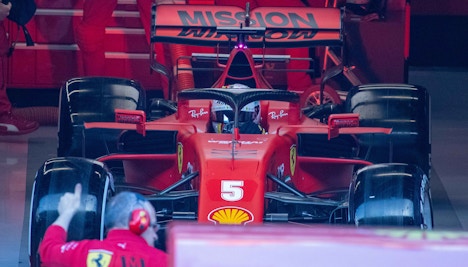 Racing Legends
Feel the thrill of racing like a true Formula 1 racer at the stimulated Racing Legends attraction located inside the Ferrari Experience building. (Image Credits)
Top 5 Nearby Attractions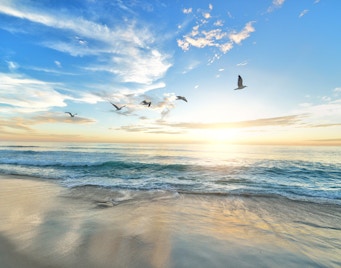 Llevant Beach
Featuring a beautiful belt of golden sand, Llevant Beach runs along the waterfront for approximately a kilometer. Located within walking distance of the resort, the beach makes for a fun visit with the family.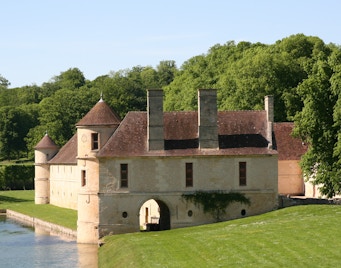 Salou's Fountains
The Salou fountains spectacle is synchronized to music as 100 jets propel water in a dazzling array of combinations. Visit the fountains after a day of fun at Parkventura World and relax your senses.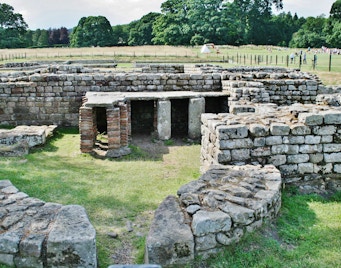 Avenida Jaume I
Located on the rim of Playa de Llevant, Avenida Jaume I is a wide marble-paved promenade. Witness the liveliest part of Salou with a peaceful stroll along the promenade. (Image Credits)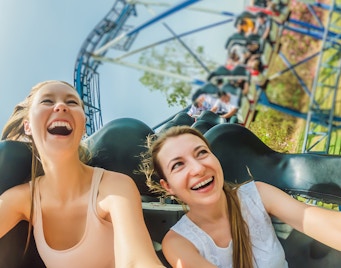 PortAventura Caribe Aquatic Park
Located inside PortAventura, the Caribe Aquatic Park is a step above your typical water parks on the Mediterranean. Spread across 34,000 sq. mt. of beautifully landscaped land with palms and tropical undergrowth, the park houses pools, thrilling plunges, and slides.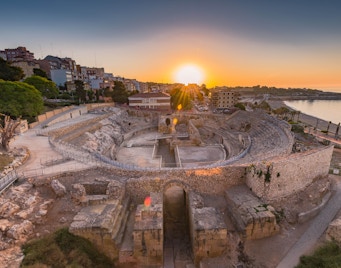 Roman Tarragona
One of the foremost cities of the western Roman empire, Tarragona is just 10 minutes away from Salou by train. The city boasts beautiful Roman buildings, including the amphitheater, the provincial forum, and the Pretorian tower.