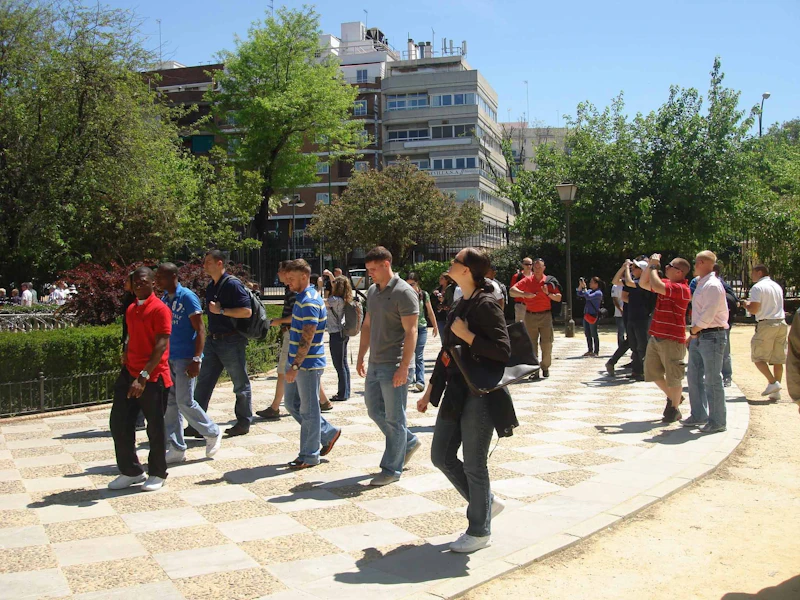 Barcelona Walking Tours | The Definitive Barcelona City Guide
Barcelona is among the world's premier tourism destinations. From solo adventurers and thrill-seeking youngsters to couples and families, everyone can find something they love about this diverse Spanish city. The best way to explore the city's never-ending attractions is through a guided tour - be it in a group, self-guided, with an actual guide, or a simple audio guide.
A Barcelona walking tour is arguably the most comprehensive way to explore the city's offerings. Tourists and curious locals can opt for a walking tour to visit and learn about the points of interest in Barcelona, from historic landmarks, mouth-watering tapas bars, and the extraordinary Park Guell.
5 Best Walking Tours of Barcelona
Top 10 Must-See Attractions on a Walking Tour
Your Barcelona Walking Tour Experience
A Barcelona walking tour allows you to take a deep dive into the diverse and historic city, whether you choose to go along with a guide or not. On the day of the tour, you must show up at a predetermined time and meet your guide/ collect your audio guide.
Walking is a great way to explore the points of interest in Barcelona, thanks to the pleasant, sunny weather. During a self-guided walking tour, iconic landmarks, be they historical, cultural or artistic, are yours to explore at whatever pace you choose. A guided tour typically lasts for 2 to 3 hours.
Know Before You Go
Visitors should plan to spend around €115 ($124) per day in the Spanish city. While some Barcelona walking tours are free, others are not. Entrance fees for attractions, food, drinks, and accommodation must be considered.
Mealtimes in Spain are usually later than those in the United Kingdom and other countries. Lunch is typically served between 2:00 PM to 4:00 PM. This is why a culinary Barcelona walking tour has start times as late as 3:00 PM.
Many shops, eateries, and bars also close mid-day and reopen later in the afternoon. If your self-guided walking tour involves specific locations, make sure to check their timings before your visit.
People in Barcelona are friendly but typically have firm physical boundaries with strangers. Avoid being too touchy with acquaintances.
There is no strict dress code in Barcelona, so a comfortable, lightweight outfit is perfect for a walking tour. Be advised that fashion standards might be a little higher than what you're used to.
Tipping is not expected in Barcelona but can be given as a sign of exceptional service. You can also tip your walking tour guide once it's finished.
Guided walking tours do not typically include entry into nearby attractions since most of them last between 1.5 to 3 hours. A self-guided walking tour may be more suited for detailed explorers.
Walking is a primary means of transport in the city, so come rain or shine, your Barcelona walking tour is unlikely to be canceled.
Despite the length of the tour, a typical Barcelona walking tour is relaxed and barely feels like exercise.