Barcelona City Tours | Guided Tours, Combo Tours, Walking Tours in Barcelona
Explore City Tours in Barcelona
Take a Barcelona city tour to soak in the sights and sounds of this majestic city. Barcelona's unique confluence of heritage and modernity makes it worth exploring. From the famed works of Antoni Gaudi to the magnificent Camp Nou, the city of Barcelona has a lot to offer. Be it a Hop-On Hop-Off bus tour or a bike tour, you can explore this city and discover what makes it so special.
Why Take a Barcelona City Tour?
Exploring a city that you've never been to before can be made infinitely more enjoyable on a guided tour. If you need convincing to take a Barcelona city tour, read on:
1. Save time: Tired of waiting in long queues and don't know exactly where to go and what to do? A Barcelona city tour helps save you precious time and lets you explore only the most fascinating sights in the city. You also get to skip the lines and focus solely on the attractions, rather than waiting in line to enter them! Make sure you get skip-the-line tickets for fast-track access.
2. It's easy on your wallet: Taking a Barcelona city tour doesn't just save you time, it also saves you money. We suggest purchasing Barcelona city tour tickets online for the best discounts and offers available. With just a click of a button, you get to explore the city's most iconic landmarks at amazing prices.
3. Learn incredible facts about Barcelona: The city of Barcelona holds centuries of fascinating history. Going on a guided Barcelona city tour means you will be accompanied by an experienced tour guide who can let you in on some intriguing facts and stories about the city's historic landmarks. 
Choosing the Right Barcelona City Tour
While Barcelona is best explored on foot, you can choose from a bus tour or even a bicycle tour to discover the hidden nooks of the city. Spanish food is a class apart, so we urge you to try a culinary or cooking tour to get a feel of the Catalan flavours.
Walking Tours
Bus Tours
Food Tours
Bicycle Tours
Guided vs Self-Guided Tours
If you like walking in the company of a local expert, sign up for a guided tour. If you prefer your own company and strolling about at your pace, a self guided tour paired with an audio guide is perfect. Here's what you need to know about guided and self guided tours in Barcelona.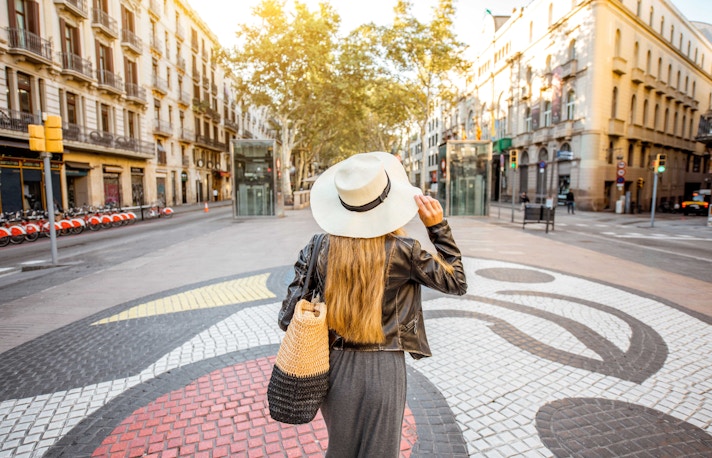 Guided Tour
A guided tour of Barcelona is especially handy when you are on a time crunch and don't know where to go. Your professional tour guide will take you to the most renowned (and lesser-explored) spots in the city and dole out interesting facts about Barcelona. A guided tour also means you get to save a lot of money, as booking guided tours online in advance let you make the best use of discounts and exclusive offers.
Self-Guided Tour
A self-guided tour lets you explore the city and its many attractions all by yourself. Since you won't be accompanied by a guide or a group in tow, you can explore the city at your own pace. However, if you aren't sure about where to go, what to do or how to go about it, a guided tour is a much better option. You might also be expected to shell out more money while visiting attractions as you won't find the kind of discounts you would online.
Top 8 Attractions to see on a Barcelona City Tour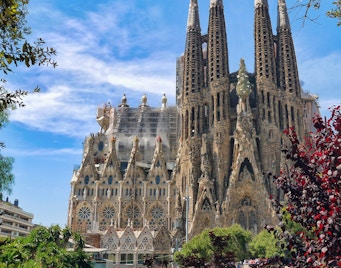 Sagrada Familia
Perhaps the most legendary work of master architect Antoni Gaudi, the Sagrada Familia is a church unlike any other. With four towering spires and an intricate design that has taken over a hundred and thirty years to complete, it is the most iconic building in the city.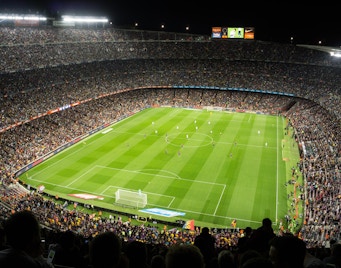 Camp Nou
Camp Nou is the home to the most decorated football club on Earth, FC Barcelona. It is also Europe's largest stadium, with a capacity of over 99,000. Millions of tourists know this place as simply the home of Lionel Messi.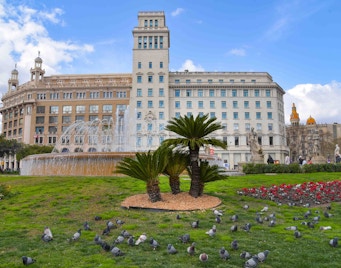 Placa de Catalunya
The very heart of Barcelona, Placa de Catalunya is where you should start your exploration of the city. You can find everything here, from guides and maps to bars and clubs. It is close to many popular buildings in Barcelona.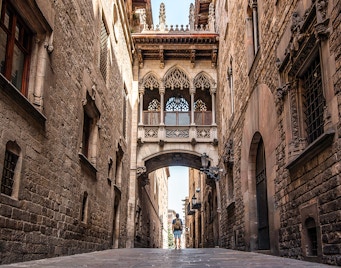 Gothic Quarter
A place filled with tons of UNESCO world heritage sites such as the Palau de la Musica along with other wonderful sights such as the Gothic Cathedral and the Picasso Museum. You will find this district filled with amazing restaurants and some of the most authentic food in town.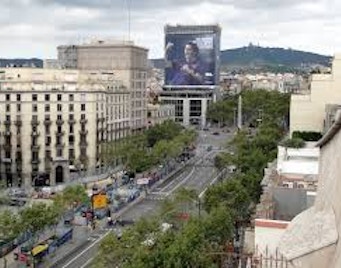 Passeig De Gracia
This district houses two of Gaudi's most famous buildings, the Casa Batllo and Casa Mila. This is also the city's most stylish neighborhood and shopping district.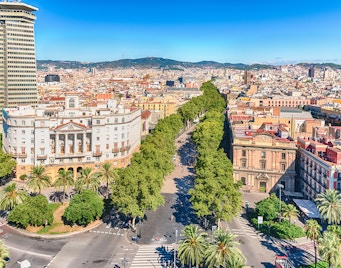 La Rambla
The very life of the city, the street market that never sleeps is a sight to behold. After you avoid the initial few stalls and hawkers, you will find yourself in the real market where you can enjoy delicacies for as low as 1 Euro. You can even find the best Serrano ham in this market.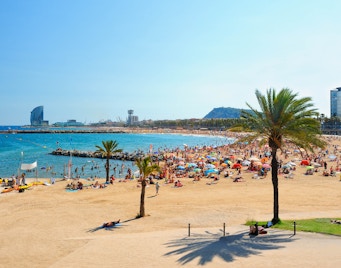 Barceloneta
The beachy neighborhood, this is where you can experience what it is like to be on holiday. You can even watch the sun setting on the horizon in this beautiful neighborhood.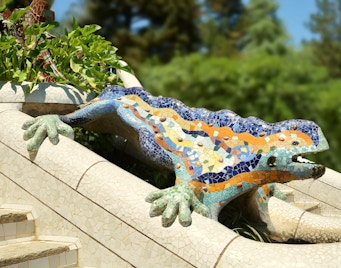 Park Guell
A garden located in the north of central Barcelona, Park Guell is a place that was first envisioned by Antoni Gaudi. Initially planned as a housing development with over 60 houses, this place is an ode to the Gaudi's remarkable talents.
Frequently Asked Questions
Q. What is the cheapest Barcelona city tour?
A. Hop-On Hop-Off bus tours are a very economical way of experiencing the city.

Q. Which is the most famous street in Barcelona?
A. Las Ramblas is the main street in Barcelona for tourists that stretches for approximately 1.2 kilometers in length and connects with the main transport hub in Barcelona - Placa de Catalunya.

Q. What kind of city tour should I not miss in Barcelona?
A. Don't miss out on a food & wine tour, walk the Las Ramblas with a local guide and enjoy a guided tour of Sagrada Familia. 

Q. How much are city/bus tours in Barcelona?
A. The tours come around an upwards of 20 euros on average.

Q. How much spending money do you need in Barcelona?
A. This depends on your needs and the places you want to visit. Budget spending should average around 40-60 euros per person per day in Barcelona.

Q. How do I get around the city?
A. We recommend using metro, buses, FGC, trams as much as you can and limit your spending on taxis.

Q. Where can I buy Hop-On Hop-Off tickets?
A. You can buy Hop On Hop Off tickets online.

Q. How long do city tours last in Barcelona?
A. They can be anywhere from 2 to 4 hours long, depending on the type of tour you are taking.

Q. Is it safe to go on a bicycle tour in Barcelona?
A. Yes. It is absolutely safe to go on a bicycle tour in Barcelona. You can either opt for a group bicycle tour or hire a bicycle and explore the city for yourself. Either way, it's safe.